Europol says eight human smuggling "kingpins" were arrested in a European police operation that also dismantled a large secret network accused of transporting some 10,000 migrants to the continent - mainly Afghans, Pakistanis and Syrians.
Aside from the eight "highly dangerous" migrant smugglers, the German-led task force also arrested 126 accomplices, chiefly in Austria, the EU's police agency Europol said Friday (June 3).
"These Europol high-value targets, mainly Syrian nationals, had global connections in source, transit and destination countries," the Hague-based agency said in a statement.
According to Europol, which coordinated the operation, the targets facilitated the smuggling of at least 10,000 individuals -- mainly Afghan, Pakistani and Syrian migrants -- to the EU.
The operation was launched last August and involved German, Austrian, Hungarian, Romanian, Serbian and Dutch law enforcement agencies.
Read more: Austria leads international bust of massive people smuggling ring
'Highly organized and dangerously advertised'
According to Europol, the operation has so far detected 916 "smuggling incidents," has carried out 151 house searches, and has seized almost €1 million in assets. On Wednesday (June 1) alone, police arrested two "high-value" targets, conducted a dozen house searches and seized more than €80,000 in Germany and France.
The suspects' "large-scale" and cross-border smuggling business used "cargo bays of lorries, closed vans and personal cars to smuggle migrants from Turkey through the Western Balkans region, Romania and Hungary towards Austria, Germany and the Netherlands," according to a Europol press release published June 3.
Migrants were charged between €4,000 to €10,000 to be moved across Europe's internal borders "in extremely poor and often life-threatening conditions," Europol said.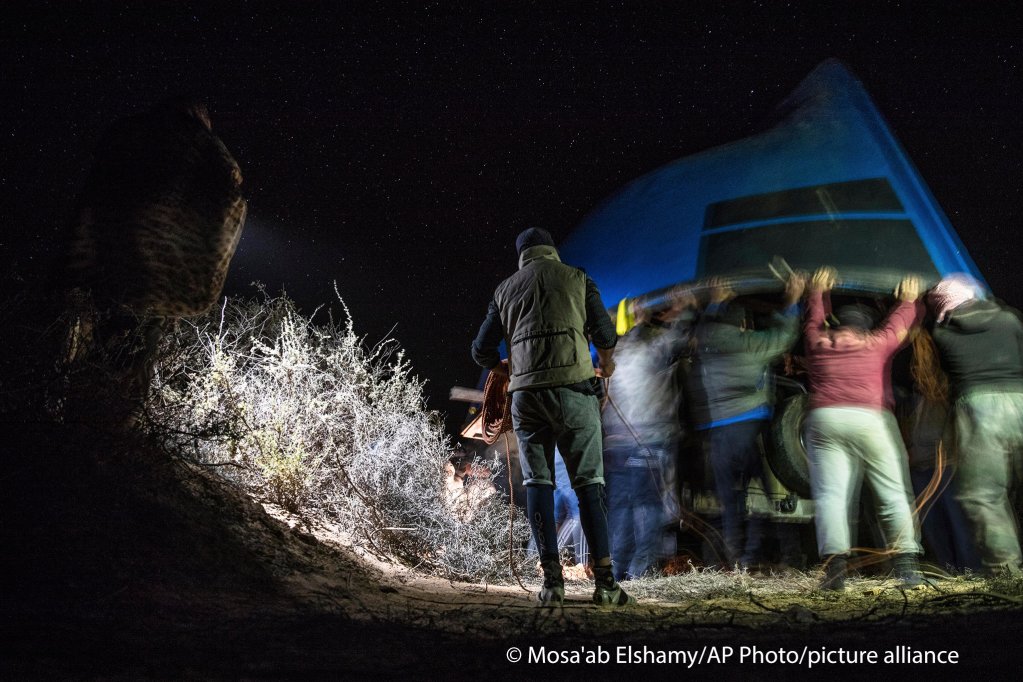 Underground financial system
The smugglers advertised their illicit services on social media platforms "to convince the migrants' relatives that it was safe," and often used short videos to build trust and "sell their supposedly safe smuggling services."
According to the press release, the underground financial system known as hawala was the main way for migrants to pay the smugglers. Such an informal network of money transfers conducted through face-to-face transactions is "far more difficult to trace than bank transfers," news agency AFP reported.
German federal police said they were still hunting another six key suspects, according to AFP.
The arrests highlight the dangers migrants face while trying to reach Europe -- often with the help of ruthless smugglers, which are frequently arrested both inside and outside the EU for trying to bring migrants into western Europe in cars, trucks and boats.
In March, another person was jailed in the UK for his part in a people smuggling operation that led to the deaths of 39 Vietnamese migrants inside a lorry in October 2019.
Read more: UK authorities arrest alleged small-boat smuggler 'kingpin'