A Greek appeals court has sentenced two asylum seekers from Afghanistan to four years in prison for starting a fire which burned down the Moria camp on the Greek island of Lesbos in 2020. Thousands of migrants were living at the facility at that time, with COVID-19 and unhygienic conditions dictating their daily lives.
The two asylum seekers, who were 18 years old at the time of the appeal, were underage minors when fires destroyed the Moria camp on September 8 and 9, 2020. They originally were sentenced to five years in prison each when their sentences were first issued in March 2021.
Defense lawyer Vicky Angelidou lodged an appeal against that decision, resulting in the prison sentence being reduced from five years to four on account of their good conduct.
Angelidou said after the appeal, however, that the court should have cut the original sentences in half, claiming there was a "flagrant lack of credible evidence put forward against them." The lawyer told the Agence France Presse (AFP) news agency that the court hadn't taken any mitigating circumstances into account.
The two defendants will be returned to the Avlona detention center for minors in the Greek capital Athens, where they have been in custody since September, 2020.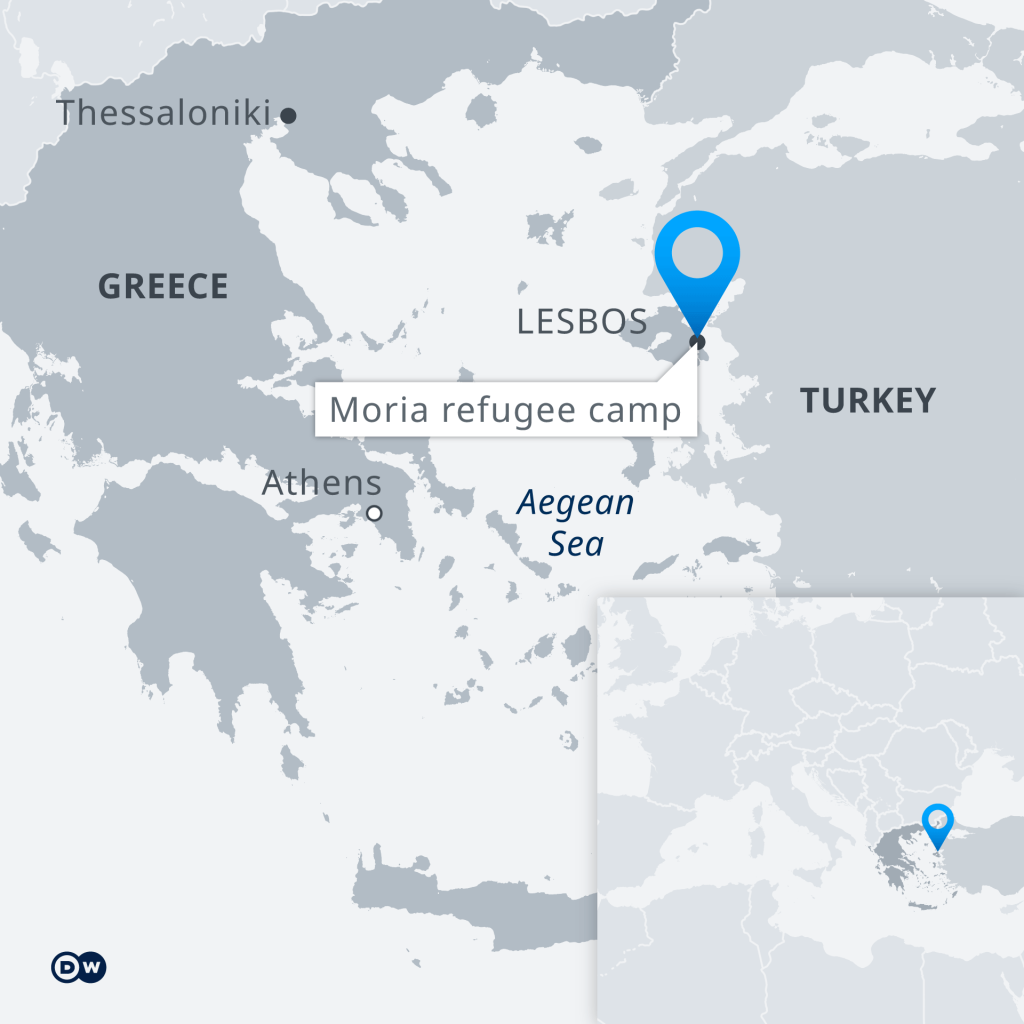 Read more: 'After the fire in Moria, we were full of hope of getting out of Lesbos'
Protest against miserable situation
In the days following the fires at Moria, several asylum-seekers from Afghanistan were arrested on suspicion of arson. It is believed that they acted in protest at the living situation there, which reportedly deteriorated when quarantine rules were imposed on migrants who had caught COVID-19.
The overcrowded Moria facility was housing 13,000 migrants at the time of the fires, with squalid conditions being reported by residents and organizations working in the camps for years. It was Europe's largest such camp at the time. While no one died in the blaze, the Greek government had to find new solutions to house thousands of refugees and migrants who had been living there.
A court on the Greek island of Chios already handed down 10-year sentences to four other Afghan asylum seekers in June 2021 for the role they had played in the destruction of the Moria camp on Lesbos.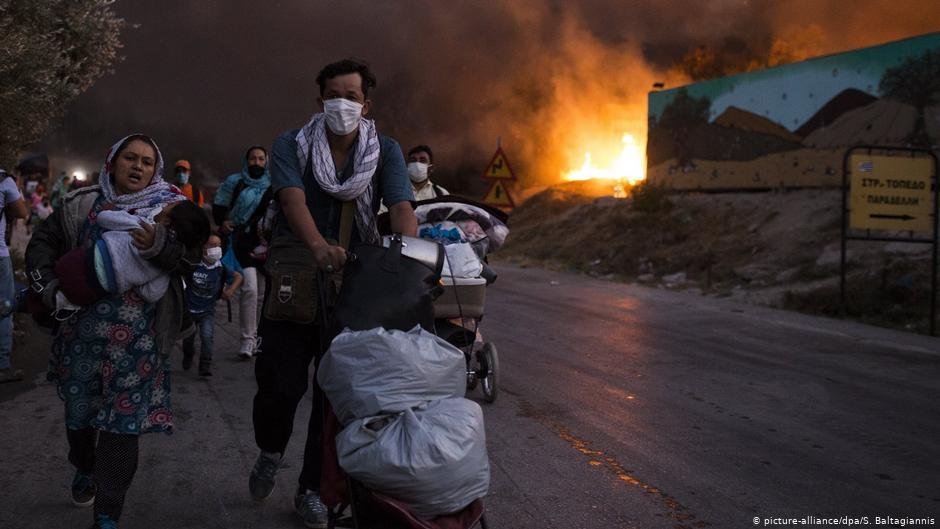 Read more: Lesbos after Moria fire: 'People are still living in tents by the sea'
With AFP