Doctors Without Borders (MSF) has strongly criticized the treatment of refugees and migrants in the border region of Niger, Algeria and Libya. With thousands of migrants being forcefully deported to Niger's Sahel region each year, the aid organization blamed the EU for its policy of strengthening border controls in African nations in a bid to keep migrants and refugees away.
Each month, more than 2,000 migrants from Algeria and Libya are reportedly deported and abandoned in the middle of the Sahel desert on the border region between Algeria and Niger, MSF said. It added that among those left in the desert were migrants with physical injuries as well as survivors of sexual violence and severely traumatized people.
Nearly 70% of the people cared for by MSF in the region report they had suffered violence and abuse at the borders of Algeria and Libya. At least 38 people are confirmed to have died in the border region between 2020 and 2021.
Read more: Left to die: how Algeria deports migrants to Niger
The aid organization criticized the EU for helping to create the situation in Niger's Sahel desert. MSF spokeswoman Marie von Manteuffel blamed the EU for following a negative approach in its border protection policies: 
"Because of European Union initiatives designed to curb migration, this particular migration route has become increasingly dangerous," she said, adding that as a result, migrants were forced to use dangerous routes through the desert to avoid border controls." 
"This increases their exposure to dangerous acts of exploitation."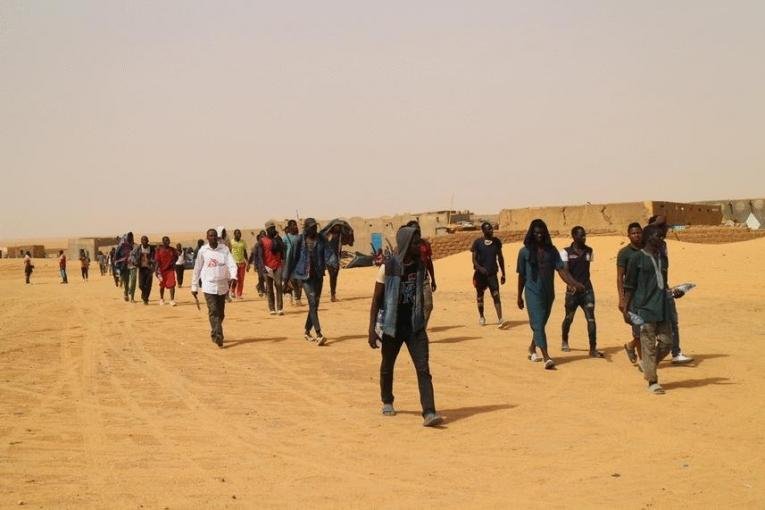 No regard for 'human dignity'
MSF referred to the situation in Niger as a "humanitarian tragedy" and called on both regional authorities and the European Union to find sustainable solutions for those who are affected. The aid organization stressed that among other things, human dignity must always be respected during border controls and related procedures.
Earlier in the year, MSF registered more than 14,000 migrants "who were deported from Algeria to Niger under inhumane conditions and left to their fate," von Manteuffel said. She added that there were reports of violence and deliberate humiliation at the hands of Algerian and Libyan guards.
MSF country coordinator in Niger, Jamal Mrrouch, added to that assessment that the mental and physical condition of migrants examined at local health facilities was sufficient proof that they had "gone through hell."
Read more: Alarm Phone Sahara saving lives in the desert
Niger at the crossroads of African migration
The region around the Nigerian city of Agadez has become a transit hub for migrants, especially for those coming from sub-Saharan Africa. Many head north from there, often going to Libya or Algeria from where they hope to eventually set sail to Europe. 
However, some of the migrants, who are intercepted by authorities in those countries, are summarily taken back to the border region and dropped. Many of those who find themselves stranded in the desert after being pushed out of Libya and Algeria also end up in Agadez, where some spend the daytime hiding out and only venture out at night in fear of being sent back to their home countries.
Read more: "He dug a grave in the middle of the desert to bury an unidentified migrant"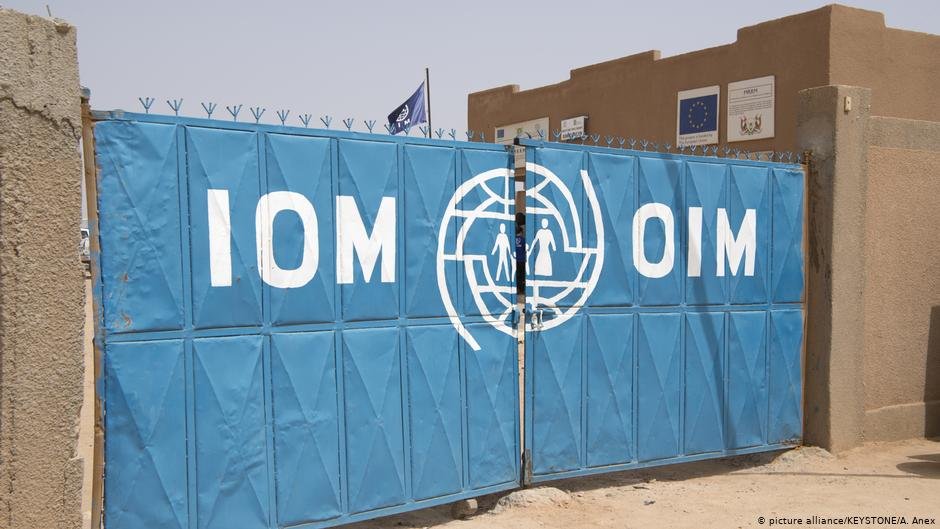 MSF provides "medical and mental health care for displaced communities at numerous health facilities in the region and runs mobile clinics in hard-to-reach areas. In Agadez, in the north of Niger, we support local communities and migrants along the main migratory routes."
Earlier this year, the IOM and UNHCR jointly called for more international support to address the challenges faced by migrants, refugees and internally displaced people in Niger.
Read more: Niger's migrant smugglers use ever deadlier routes through the Sahara
With KNA, epd, MSF, IOM