Opposition from organizations and individuals, against the UK government plan to fly asylum seekers to Rwanda to have their claims processed there, has increased once more this week. Two charities applied for an injunction at court; hundreds sent letters, and the LGBTQ migrant community spoke out about their fears of facing mistreatment in Rwanda.
"We suffered and escaped death, we crossed the sea, all to be sent to Rwanda? Kill me or sentence me to death instead," said an Iraqi asylum seeker called Hadi* after finding out about the UK government's plans to fly asylum seekers like himself to Rwanda.
Hadi, whose name has been changed to protect his identity, told the French news agency Agence France Presse (AFP) that he still bears the scars of rape attempts and persecution in Iraq because of his sexuality. "I was hit on the arm and back, and lost consciousness because of the pain," he said.
People from the migrant LGBTQ community are particularly fearful of being sent to Rwanda, because although homosexuality is not banned in the country, "LGBTQ people are frequently sacked from their jobs, disowned by their families, deprived of medical care and sometimes beaten up," writes AFP.
'No oversight of what's happening'
Aderonke Apata, the founder of the non-governmental organization African Rainbow Family, and herself a gay former asylum seeker, thinks that LGBTQ asylum seekers sent to Rwanda could suffer persecution there.
Apata thinks that in Rwanda, there will be "no oversight of what's happening ... in detention," and believes that the monitoring mechanisms, which the British government claims to have put in place, are not realistic.
Detention in general can be difficult for LGBTQ people, thinks Apata: "Here in the UK, personally, I had a homophobic attack when I was in detention. That was here in the UK. Now tell me, if people are now taken to Rwanda, who is going to protect them?"
Apata thinks that the British government is "washing their hands of conventions that guarantee human rights for refugees," reported AFP.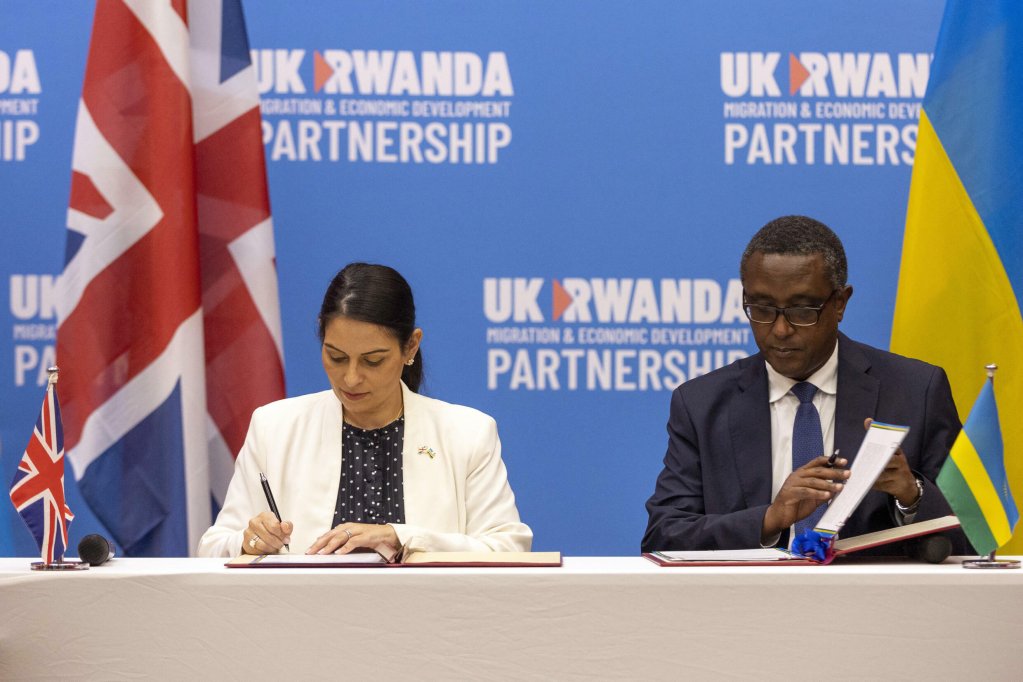 High Court injunction launched
Many human rights groups agree with organizations like Apata's. On Wednesday, June 8, two charities sought to take out an injunction against the British government in the High Court in order to stop the Rwanda flights from going ahead as planned from next week.
One of the charities, Asylum Aid, asked the Leigh Day law firm to apply for the interim injunction on their behalf. According to a press release from Leigh Day, the "injunction seeks to prevent any flights taking place, including the one scheduled on Tuesday 14 June 2022, until an application for judicial review of the procedures and arrangements in place to send refugees to Rwanda can be heard by the court."
Asylum Aid asked the High Court to hear their application alongside a call for judicial review of the Rwanda policy, also launched on Wednesday by the charity Care4Calais, the pressure group Detention Action and four asylum seekers already threatened with removal to Rwanda.
Kerry Smith, the Chief Executive of Asylum Aid, said the government's "attempt to punish vulnerable people seeking asylum because it doesn't approve of the way they reached our shores is simply unlawful."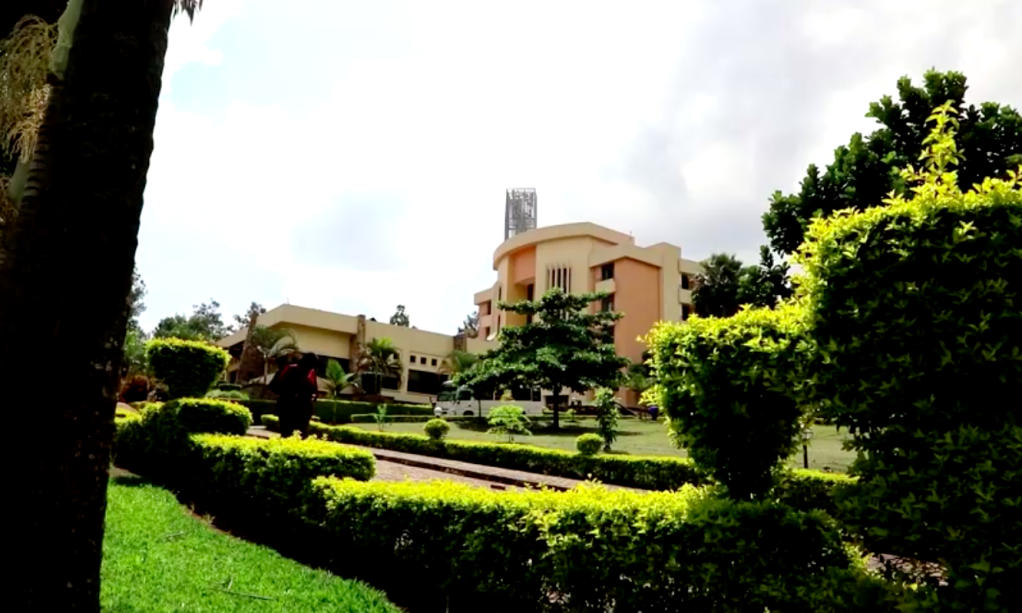 Britain 'passes the buck' of its responsibilities
Smith added that the UK was just attempting "to pass the buck" of its responsibilities by attempting to fly asylum seekers to Rwanda. Many of those who have already received letters notifying them of a flight to Rwanda reportedly come from countries like Sudan, Syria and Iran. Smith said that if the plan goes ahead, it "will put all those targeted in danger and will expose vulnerable individuals to devastating harm and risks."
Rwanda, continued Smith, "is not a safe country for people seeking asylum, in particular for survivors of trafficking, torture and LGBTQ+ people."
Asylum Aid claimed that some asylum seekers were being "locked up on arrival in the UK with no information, no understanding of what is happening to them and only given seven days to access legal advice and make their case for not being removed to Rwanda."
Smith fears that "the ultimate victims of this scheme will be the most vulnerable in our society who, having taken the only route available to them to reach safety, face permanent expulsion to an unknown and potentially dangerous country. Survivors of trafficking and torture will be at heightened risk of being targeted for abuse, exploitation and re-trafficking."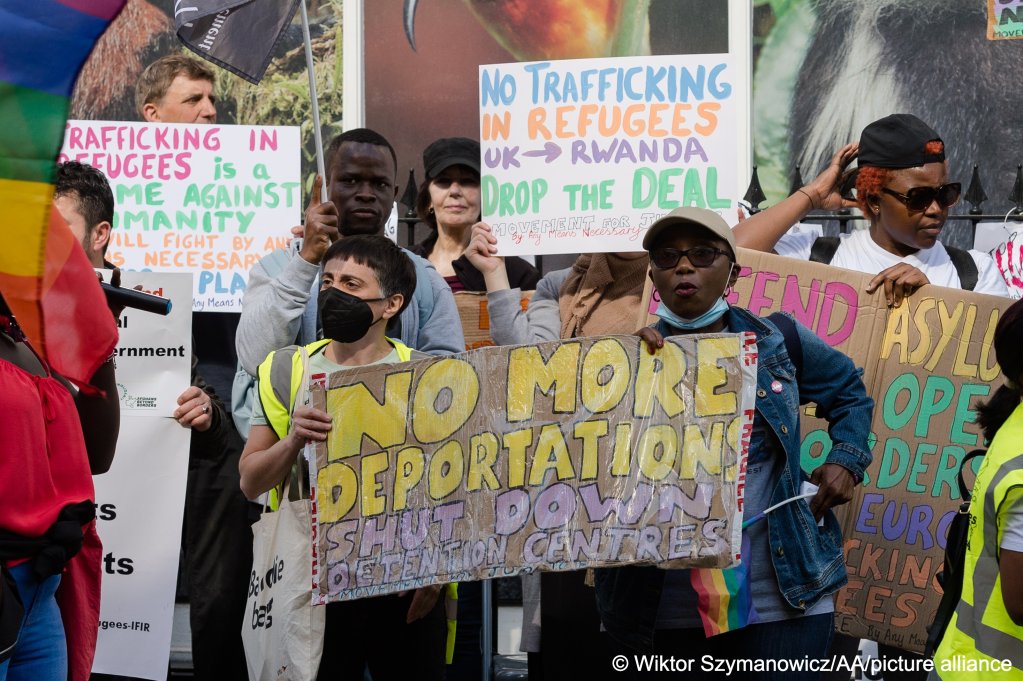 Open letter to airlines who could be asked to operate flights
The charity Freedom from Torture is among those in support of Asylum Aid's application. Freedom from Torture Chief Executive Sonya Sceats, said that there had been widespread "public outcry" at the British government's Rwanda plans, resulting in reactions across civil society and business. She said it was "great that airlines expected of involvement in next week's flights have already begun to rule themselves out."
Sceats said they believed that the flights themselves "are probably unlawful, so the government is trying to rush the first flights out before legal challenges derail their plans."
Over 80 public figures in the UK have written to airlines suspected of operating the Rwanda flights, which are due to start on June 14. According to a press release sent out by the Joint Council for the Welfare of Immigrants (JCWI), the celebrities involved include former footballer Gary Lineker, musician and author Akala and artist Tracey Emin, alongside various writers, activists and academics.
The letter, stated the JCWI press release, has been sent to three airlines known to have worked with the UK government previously on deportation flights. These include Titan Airways, Privilege Style and Iberojet.
Over 100 people issued with notification of flights
Freedom from Torture launched a public campaign, which gathered more than 15,000 letters of protest from the public in total. As a result, the airline Air Tanker, which previously had "carried out Home Office removal flights," have ruled themselves out of operating flights to Rwanda, stated the press release.
It is believed that over 100 people have now been issued with letters notifying them of their upcoming flights to Rwanda. Some of those flights are scheduled to depart from the UK on June 14. Many of the asylum seekers affected are being detained in a facility near London Gatwick Airport called Brook House.
Kolbassia Haoussou, Director of Survivor Empowerment at Freedom from Torture, said: "When I fled torture and persecution in central Africa, Britain gave me a chance to heal and rebuild my life, so it breaks my heart that this government is now trying to send survivors like me to a country known to practice torture."
*Not his real name, changed to protect his identity