The Polish government has announced that it will lift the state of emergency imposed along its border with Belarus on July 1. This comes as Polish authorities finish the construction of a new wall between the two countries aimed at stopping migrants crossing.
Poland began erecting the controversial wall after large numbers of migrants began to cross into the country from Belarus in 2021. Most of them originated from the Middle East, according to reports, typically having flown to the Belarusian capital Minsk in the hope of reaching European Union member states like Poland, Lithuania and Latvia, which all share a border with Belarus.
Since the summer of 2021, Poland has restricted the rights of most people entering the border area under emergency powers, including journalists and human rights activists. Even after the lifting of the state of emergency, Poland says it will continue to stop people from getting within 200 meters of the border, saying that workers will still be busy installing electronic equipment onto the 5.5-meter-high steel wall.
Read more: Belarus-Poland crisis: Death and misery at the border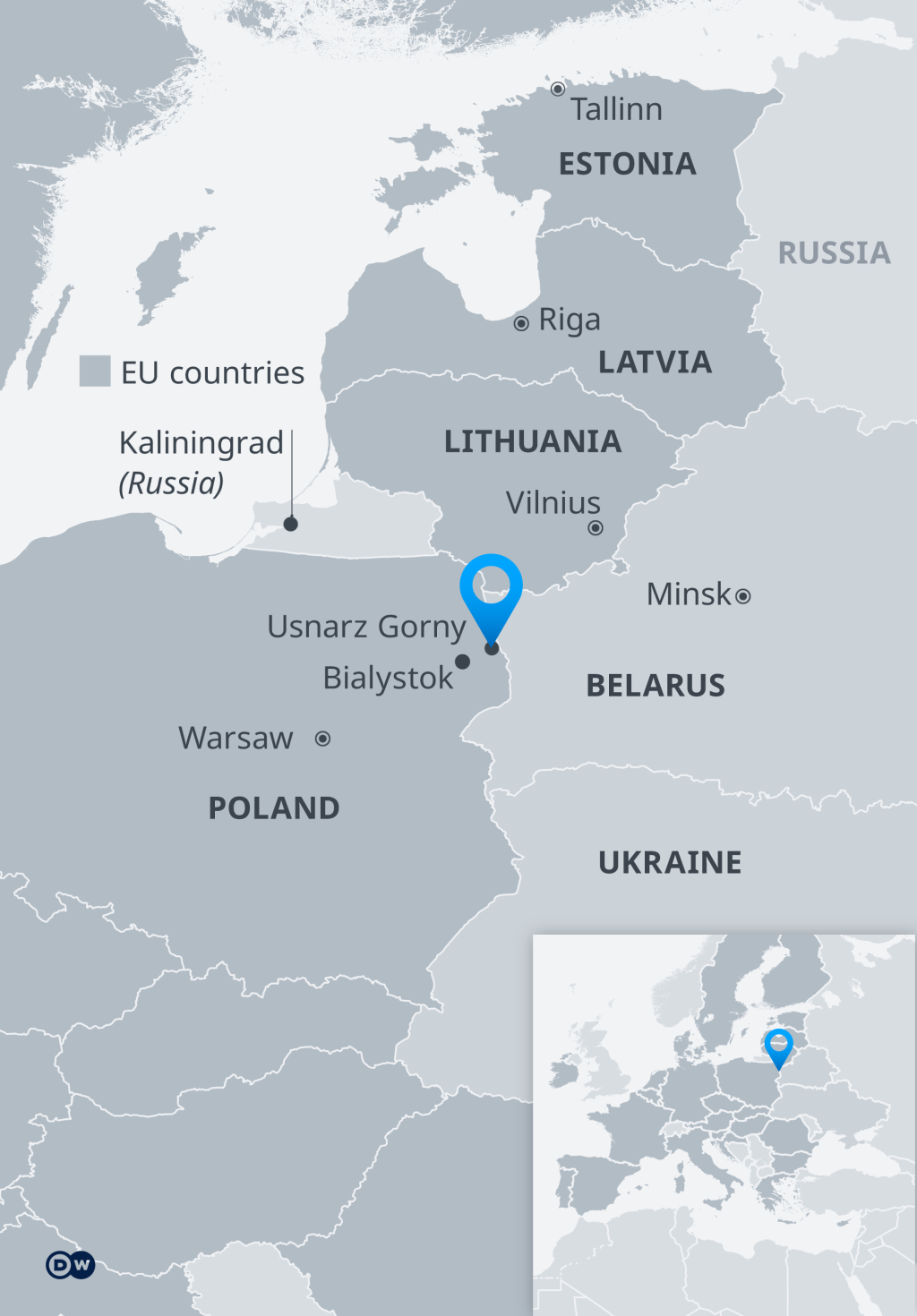 The border wall will be topped with barbed wire and runs more than 180-kilometers along the border to Belarus. It will also encompass the Bug River, which in addition to a series of lakes covers part of the natural border between the two countries.
With warmer temperatures, the number of attempted border crossings from Belarus into Poland has risen once more in recent weeks.
Read more: More migrants trying to reach Poland from Belarus
Summer of discontent
Last summer, as more and more migrants tried to cross from Belarus, the EU accused Belarus of being complicit in migration patterns, claiming authoritarian President Alexander Lukashenko wanted to punish the EU for imposing sanctions on his government following the contested 2020 elections in Belarus. There have been reports of violence being used in a series of attempts to push migrants from Belarus into Poland.
Tens of thousands of people from Iraq, Yemen, Afghanistan and Syria were recorded as camping out along the border. There were also migrants from various African nations and even from Cuba, all trying to enter the EU from Belarus. An unknown number of them, assumed to be more than 10,000, made it successfully across various border fortifications.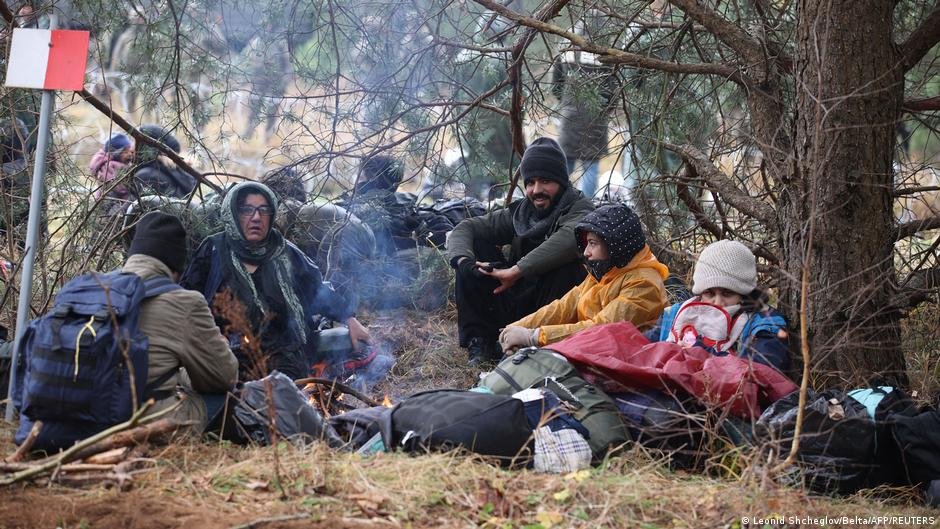 Many are believed to have made their way beyond Poland, on to Germany and beyond. However, there were also numerous reports of Polish border guards violently pushing back migrants into Belarus. More 20 people have died, either during skirmishes along the border or from being exposed to the elements in the woodlands surrounding the border. Refugee activists believe that the actual death toll is higher.
Read more: Another migrant body found near Poland-Belarus border
Pushbacks are illegal under international law, however, the Polish government changed its laws to allow them under certain circumstances.
Human rights groups have repeatedly condemned the practice of pushbacks and since the beginning of 2022 have also accused Poland of having double standards on people seeking protection; the country has welcomed more than 3 million Ukrainian war refugees since the beginning of Russia's invasion.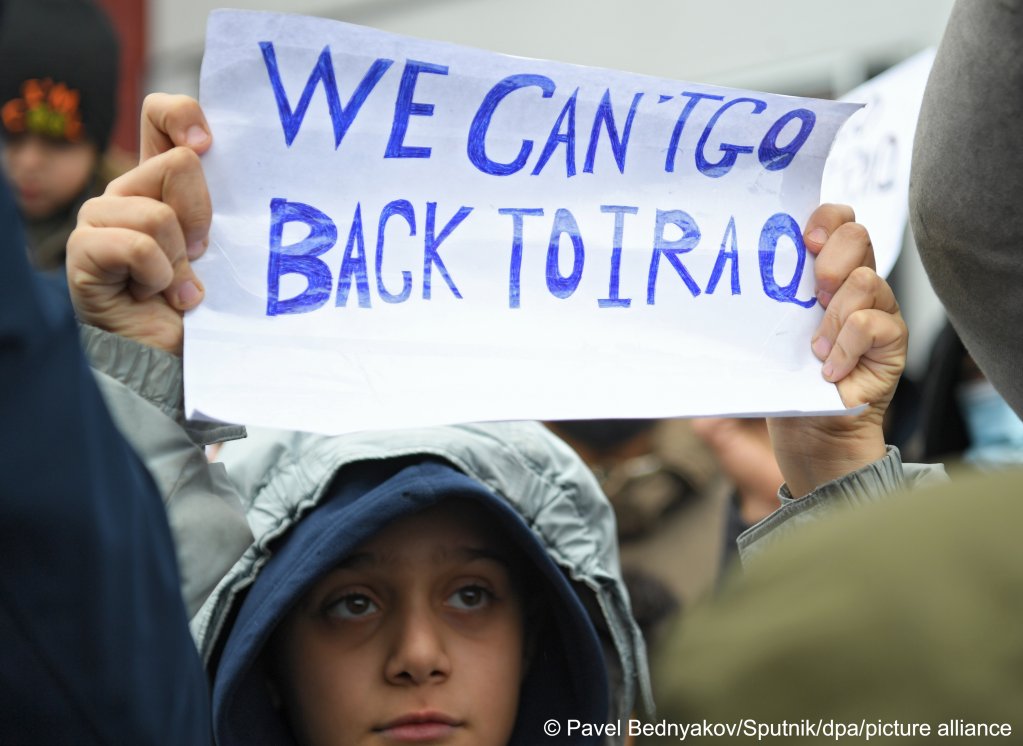 Read more: Belarus: EU says 5,000 migrants repatriated, but urges vigilance
with AP, dpa