An Afghan man has died after being shot by Greek security forces at the Evros border near Edirne, according to a Turkish news report. Greece dismissed the report, accusing Turkey of spreading fake news.
A migrant from Afghanistan who was trying to cross the Turkish-Greek border was shot and fatally wounded by Greek border guards on Monday (June 13), according to the Turkish border guard. The incident happened near Alibey Village in the Uzunköprü district of Edirne, according to CNN Türk, a Turkish pay TV channel owned by the Demirören Group and Warner Bros. Discovery.
Military police in Meric, northeastern Turkey, confirmed the death to the news agency Agence France Press (AFP), but did not comment on other details of the incident.
According to DHA news agency (also owned by Demirören), the victim was one of eight people who were trying to cross into Greece.
"Security forces on the Greek side opened fire on a group of Afghan immigrants ... One person... was seriously injured." The injured man died later in hospital, DHA reported. An inquiry has been opened into the incident.
'Fake news' accusation
Responding to the news report, the Greek Civil Protection Minister Takis Theodorikakos accused Turkey of spreading "fake news."
He said Ankara had "a troubled past in the instrumentalization of irregular migrants."
Lena Karamanidou, an independent researcher on border violence and migration, said the response from Greece was "expected". But it was "not the first such incident at this border," Karamanidou tweeted.
In April, Greek police said a woman had been shot in the back and killed as she had been trying to cross the Evros (Meric) river. She was believed to be about 20-25 years old and from a Horn of Africa country, the coroner who performed the autopsy on the victim told the Associated Press news agency. Greek border officials said the gunfire had come from the Turkish side.
Turkey's interior minister in February blamed Greek border guards for the deaths of 16 people whose bodies were discovered after they had apparently frozen to death. Soleyman Solyu accused Greek authorities of stripping the migrants and forcing them back into Turkey. These claims were strongly denied by the Greek government, which said they amounted to false propaganda.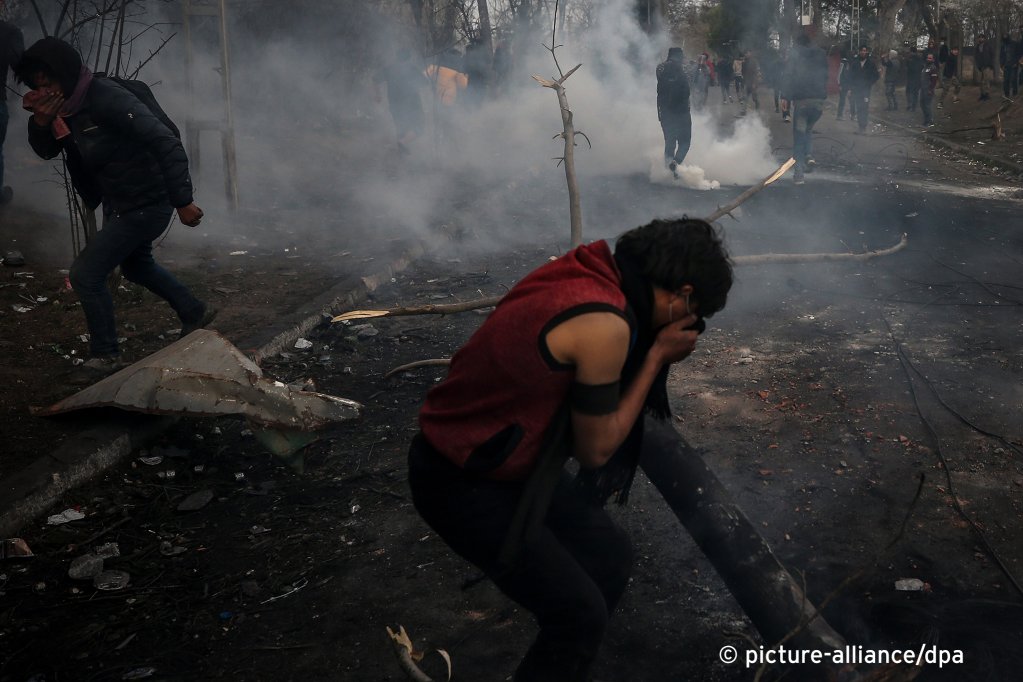 Greece and Turkey have been trading accusations over violence against migrants trying to cross their land border since March 2020, when the Turkish government announced that anyone wishing to enter the EU from Turkey was free to go, even ferrying migrants by bus to the border.
As a result, more than 10,000 people tried to enter Greece and were stopped by guards and police, who used tear gas and rubber bullets.
With AFP