The first British flight to Rwanda, carrying asylum seekers from the UK to the central African country, is due to take off in the evening of June 14. Some refugees already in Rwanda, transferred under a United Nations program in 2019, say life there is hard.
"There is nothing for me to want to stay here," says Peter Nyuoni, a refugee from South Sudan, who is one of a number of migrants and asylum seekers transferred to Rwanda from Libya under a United Nations voluntary relocation program.
Nyoni, who has subsequently received refugee status in Rwanda, talked to the news agency Associated Press (AP). He had a message for the British government that is planning to send more asylum seekers like Nyoni to the central African country.
"The UK government, my message to them is that human beings are human beings. You cannot tell them 'go here and stay here' or 'go and do this or that.' No. Because if they feel better in the UK, then the UK is better for them."
UN voluntary resettlement program
The Rwandan government, the African Union and the UN Refugee Agency (UNHCR) first signed a Memorandum of Understanding (MOU) in September 2019. The MOU established an Emergency Transit Mechanism (ETM) designed to lift those qualifying for refugee status in Libya out of the country on a voluntary basis.
In October 2021, the three parties extended the MOU. Under the agreement, stated a press release from the African Union in 2021, the Government of Rwanda "will continue to receive and provide protection to refugees and asylum seekers, as well as others identified as particularly vulnerable and at-risk, who are currently being held in detention centers in Libya."
After their arrival, UNHCR undertook to "continue to pursue durable solutions for the evacuees." They said that some might be offered resettlement in third countries, it was hoped that others could be helped to return to countries where asylum had previously been granted, or return to their home countries, when safe to do so. Some others had been given permission to remain in Rwanda.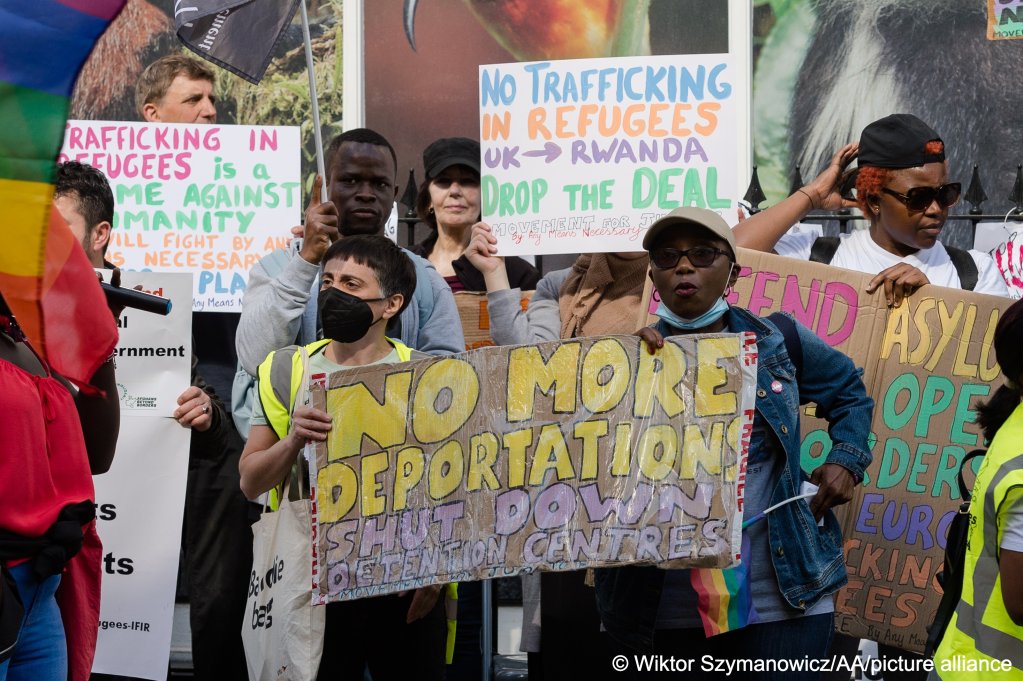 Stuck in 'transit centers'
In 2021, the African Union stated that Rwanda had received at that time "a total of 648 refugees and asylum seekers ... who arrived in six evacuation flights from Libya." In 2021, the facilities in Rwanda were hosting 214 refugees and asylum seekers from eight African countries, listed as "Eritrea, Sudan, South Sudan, Somalia, Ethiopia, Nigeria, Chad and Cameroon."
Although the centers where some of the refugees from the UN program are housed are termed transit centers, AP reports that many have nowhere else to go. "Sometimes I play football and in the evening I drink because I have nothing to do," says a 20-year-old Ethiopian man called Faisal.
Faisal arrived in 2019 on the UN program and told AP, "I pray daily to God that I leave this place [Gashora Transit Center]." Faisal was scared of retaliation and so only wanted to be known by his first name.
According to AP, Rwanda is "one of the most densely populated countries in the world and still among the least developed." Many of the refugees who arrived in Rwanda under the UN program have found it difficult to settle, or find a job. One who has, a 22-year-old from Ethiopia, named as Urubel Tesfaye, said he had found a part-time job in a bakery. Many of his friends though, he told AP, dream of moving to countries like Canada or the Netherlands.
'Determined' to move on
"They have a disease in the head and cannot settle here," he said, describing their will to move as "determined." A few hundred of those who arrived under the UN program will receive resettlement in third countries.
However, those who are flown in from the UK are expected to seek asylum in Rwanda, and if granted, will be expected to stay there. There is no resettlement in a third country available to them under the terms of the MOU signed between the British and Rwanda governments in April.
With the first flight due to take off on June 14, Bishops in the British House of Lords, the UK's Upper House of Parliament, signed an open letter to The Times newspaper. In it, according to a press release from the Anglican Church, they said the British Government's Rwandan policy "should shame us as a nation."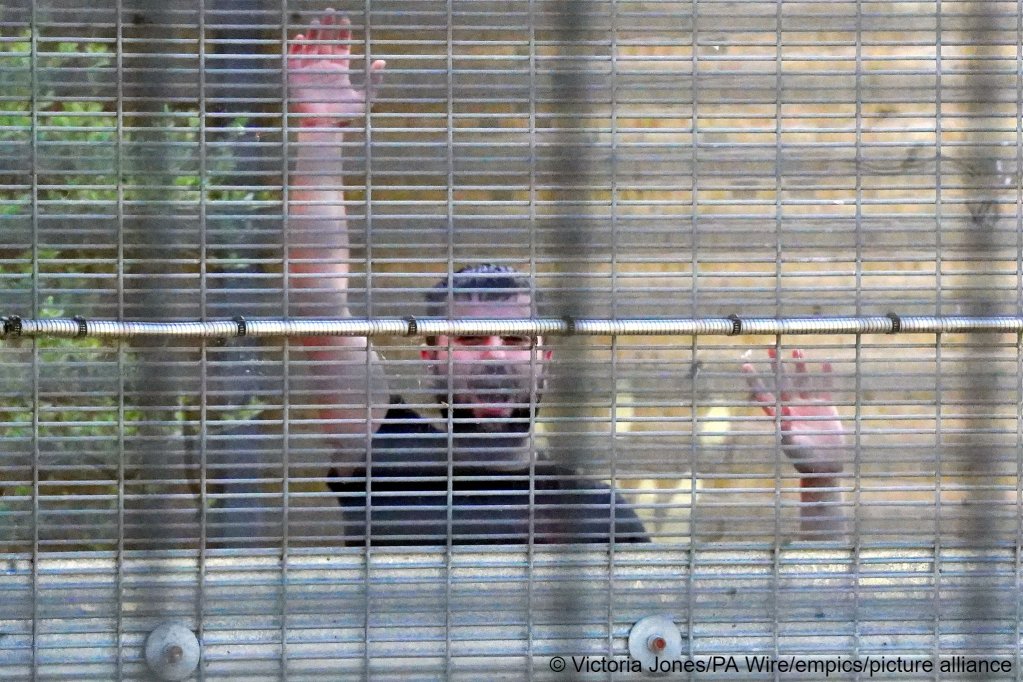 Bishops criticize British policy
The letter went on to say that Britain's "Christian heritage should inspire us to treat asylum seekers with compassion, fairness and justice, as we have for centuries." The letter made the point that "those to be deported to Rwanda have had no chance to appeal, or reunite with family in Britain. They have had no consideration of their asylum claim, recognition of their medical or other needs, or any attempt to understand their predicament."
According to the British government's own asylum figures, many of those who could potentially be deported to Rwanda are "Iranians, Eritreans and Sudanese citizens, who have an asylum grant rate of at least 88%."
The letter was signed by 26 Bishops, including the Most Reverend Justin Welby, Archbishop of Canterbury and leader of the Anglican Church. The Church leaders called on the government to offer more safe routes to the UK, saying only by doing that, could the government expect to combat the trafficking which enables many of those crossing the Channel to arrive by small boat.
At the weekend, Prince Charles was reported by several British newspapers and the BBC to have commented privately about his disappointment at the Rwanda plan, calling the practice "appalling." He has not denied making the remarks but he has also not spoke publicly about the reports.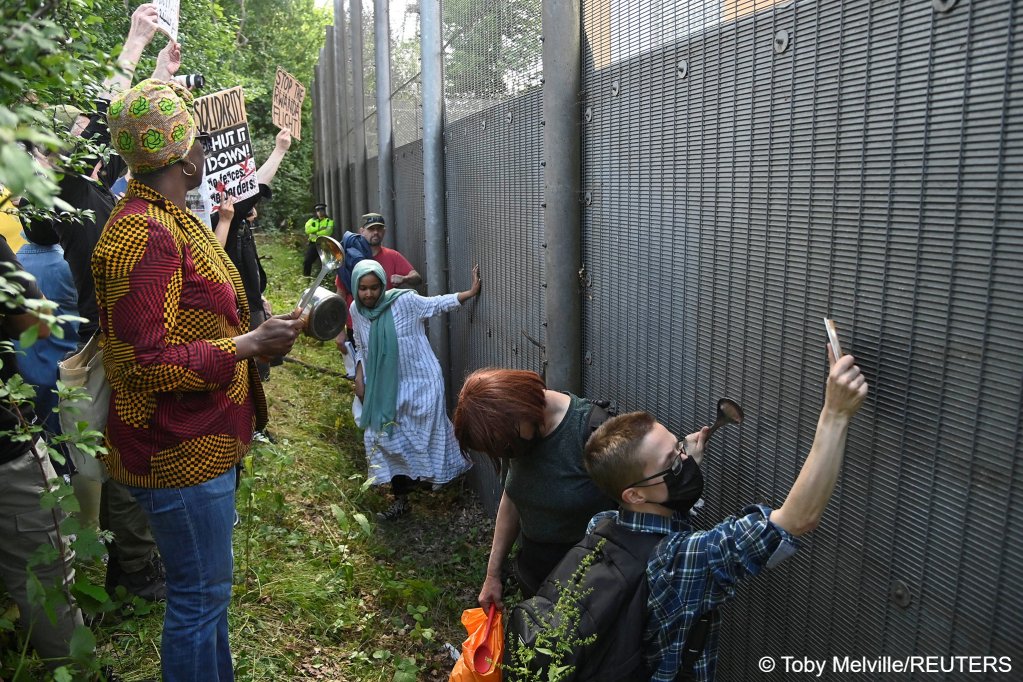 UK government responds: Policy 'completely moral'
Britain's Foreign Secretary (foreign minister) Liz Truss said in parliament in response to the Bishops' letter that the flight policy was "completely moral." On June 14, the BBC reported that a chartered flight was still expected to take off in the evening of June 14, potentially with as few as seven or eight asylum seekers on board. The flight, said the BBC's Home Affairs correspondent Mark Easton, could reportedly cost the government about half a million pounds to charter, and would be a Boeing 767 with 200 places on board.
The High Court is expected to hear three further challenges from individuals due to take the flight on Tuesday, reported the British newspaper The Guardian.
For anyone who does arrive from the UK, refugees who are already living in Rwanda, say they need to find a job fast. "When you are not employed, you cannot survive here," Kelly Nimubona, from neighboring Burundi told AP. "We cannot afford to eat twice a day. There is no chance to get a job or do vending on the street."
The Rwandan government told AP that they currently have more than 130,000 refugees and migrants from neighboring African countries, as well as Pakistan. Some local Rwandans fear that their livelihoods could also be threatened by the new arrivals. One mechanic in the capital, Rashid Rutazigwa, told AP, "look many people are unemployed here. But if the government promises to pay salaries to [the migrants] then it will be fine."
With AP