A German man from Saxony has been accused of exploiting over 230 Iraqi asylum seekers as cheap labor in Austria. Police say the case is linked to trafficking, illegal employment and fraud.
Police in Austria are investigating a man who allegedly exploited 233 asylum seekers from Iraq. The 63-year-old suspect from the German state of Saxony is said to have placed the Iraqis mainly as cleaners and made them work up to 17 hours a day.
Police investigating the case say it involves human trafficking, organized illegal work and serious fraud.
The man reportedly moved to Austria 9 years ago and lives in the district of Vöcklabruck, near the German border. From 2018, he illegally employed asylum seekers as bogus 'self-employed' workers, the lead investigator Ulrike Handlbauer told the German news agency dpa.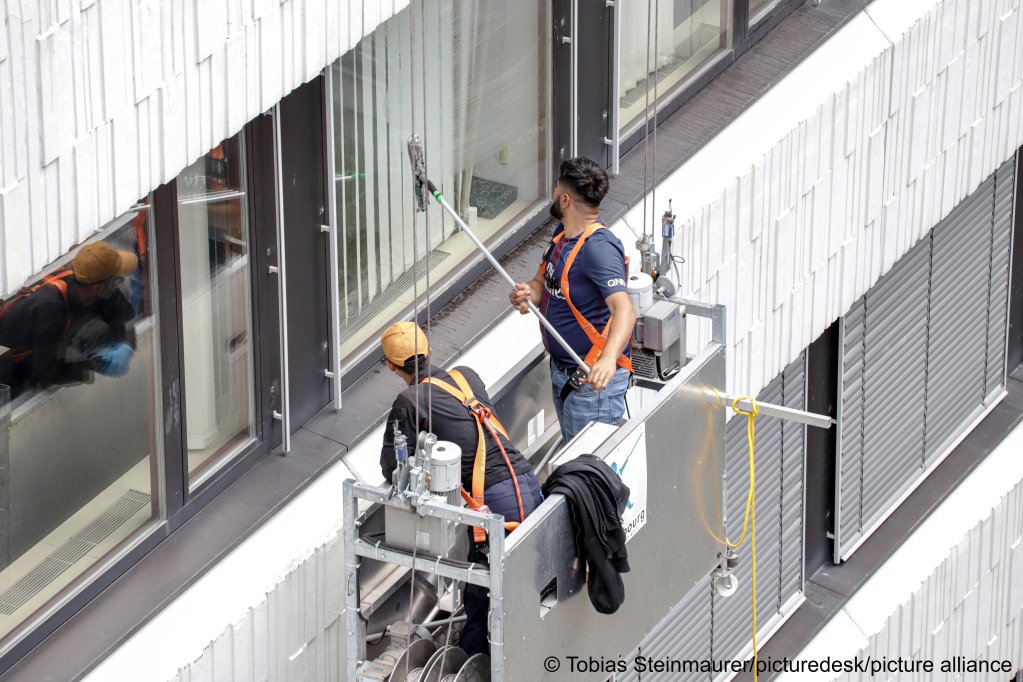 The Iraqis, who spoke very little German, were assigned jobs as cashiers and security guards at sports venues, as well as cleaners, for which they were entitled to be paid as much as €16.50 per hour. Instead they received only €9.50 per hour and had to deduct taxes and insurance from their wages, while the alleged trafficker pocketed the difference, Austria's Kronen Zeitung reports. Some of the asylum seekers were also made to travel long distances to work – more than five hours' travel by train from Vöcklabruck – at their own expense, according to the paper.
Police estimate that the suspect caused a total loss of about €1.2 million through unpaid taxes and unlawfully received coronavirus aid.
Austria has signed all international agreements on combatting human trafficking, but hundreds of cases of trafficking are reported in the country every year, mostly in relation to sexual exploitation.
With dpa
Telephone hotline in cases of suspected human trafficking: (calls from within Austria) 0677-613-434-34. This hotline operates 24/7 and operators speak German and English.