A court in Belgium ruled this week that state authorities violated asylum seekers' right to reception in a 'deliberate, coordinated and persistent' fashion. Rights activists have long criticized that many migrants and refugees in Belgium are left homeless as reception facilities are at capacity.
In Belgium, there has long been a conflict over an asylum seeker reception policy which has left some migrants and refugees temporarily unhoused. In the country's capital Brussels in particular, foreigners who were not granted access to reception facilities have created camps in parks.
When making the decision about who gets access to reception centers, officials reportedly prioritize asylum seekers deemed vulnerable and asylum seekers who did not file asylum claims in other EU countries -- which leaves, in particular, single men out on the streets for days at a time.
Not enough room for all asylum seekers at reception centers
State authorities say that they have been overwhelmed by the number of arrivals, leaving them no choice but to put some people on the waiting list for accommodation due to facilities being at capacity. [According to Belgian media reports, there are roughly 30,000 places at asylum seeker centers in the country.]
Refugee and migrant rights activists, however, accuse authorities -- in particular migration minister Sammy Mahdi -- of fostering conditions where migrants are left homeless. They believe that the swift welcome of Ukrainian refugees shows that reception capacities can be expanded quickly, if officials are willing to do so.
Court: 'Deliberate practice of not granting reception'
This week, the Brussels labor court found that the Federal Agency for the Reception of Asylum Seekers (Fedasil) and State Secretary for Asylum and Migration Sammy Mahdi deliberately and systematically failed to provide asylum seekers with housing, according to various Belgian media reports published on Tuesday (June 14).
It appears that Fedasil has "a deliberate, coordinated and persistent practice [of] not granting right to reception to asylum seekers who are clearly entitled to it," the court wrote, according to a report by newspaper De Standaard.
The practice of denying accommodation "seems desirable, considered and organized" by the Secretary of State for Asylum and Migration, Sammy Mahdi (CD&V), the court found, according to De Staandard.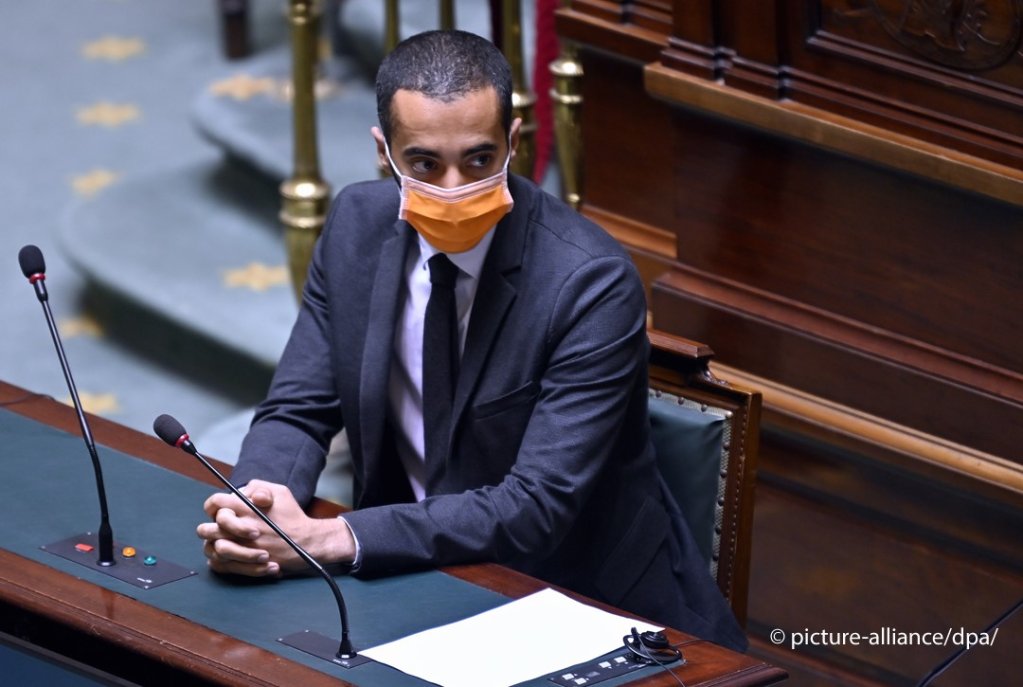 The court's decision was based on hundreds of previous court decisions from this year, where asylum seekers had sued authorities over being denied accommodation.
More than 1,400 lawsuits have been filed against Fedasil for not providing asylum as stated by European law since the start of 2022; more than 1,000 of these suits were successful -- yet the reception policy has not changed significantly, according to reports by news site The Brussels Times.
Public prosecutors are reportedly deliberating on whether the allegations against Fedasil and Mahdi warrant criminal charges.
No will or no way to create more reception capacity?
Migration minister Mahdi, of the Christian Democratic and Flemish party, dismissed the decision of the court. In reaction to the court ruling, he tweeted: "Nonsense. When places are limited, you have to make choices. Every month, +1,000 transiting asylum seekers [arrive] in Belgium who already have a bed in another EU country. A waiting list [is] necessary."
De Standaard quoted the minister as saying that there was "absolutely no intention to deliberately leave people on the street, as the court seems to insinuate."
In a Twitter thread, Thomas Willekens of refugee rights organization Vluchtelingenwerk Vlaanderen criticized Mahdi's statement, saying that his statements were a "misrepresentation of reality." He tweeted that people who filed asylum cases in other EU countries did "also have a right of reception in Belgium, separate from the previous application in another country."
He also argued that a drastic increase in reception capacities in Belgium in 2015 -- after the arrival of a large number of Syrian refugees -- and the creation of more than 10,000 reception places for Ukrainian refugees showed that capacities could be increased, "provided [there is the] political will."
Long wait for many asylum seekers
Asylum seekers in Belgium often face long wait times to get their cases heard and authorities have a large backlog of unprocessed applications, leading to even longer waiting times. The average waiting time is 300 days -- however, the processing times vary greatly, with half of applicants hearing back within half a year, while others have to wait years, according to a report by De Standaard citing state officials. The newspaper reported that more than 20,000 people were waiting to hear back on their asylum cases by the end of May.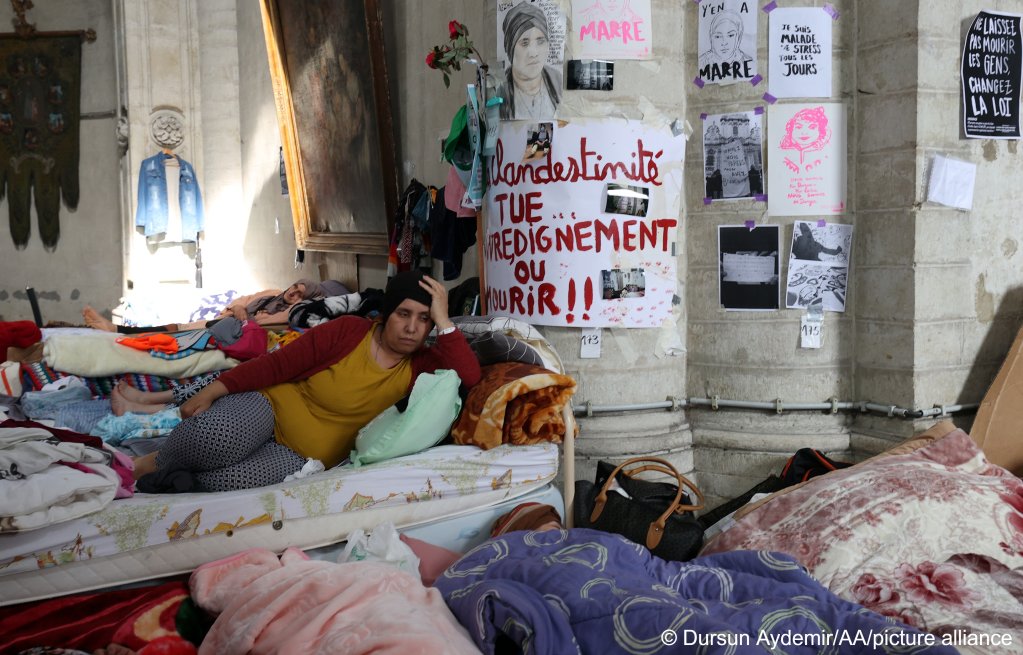 Last year, Belgium's asylum policy made headlines worldwide, as a hunger strike of foreigners in Brussels seeking to be granted legal residency stretched out over months.