After a series of rescues, the Sea-Eye 4 has 492 migrants on board. Meanwhile, almost 500 migrants arrived on Lampedusa in the last couple of days.
The private rescue ship Sea-Eye 4, run by the German organization Sea-Eye, has rescued 492 migrants over the past few days.
On Wednesday (June 15), the ship rescued 416 people from three different small boats, and on Wednesday evening Sea-Eye was alerted to another emergency by the organization Alarm Phone, which monitors the Mediterranean.
During that rescue, which ended around midnight, Sea-Eye said the 76 people had been lucky that Sea-Eye 4 was less than three hours away and that they were found so quickly, given that it was nighttime.
The organization tweeted that the minutes and hours taken to rescue the people were "decisive". It also accused EU Member States of "simply accepting that people will drown."
Suffering from hypothermia, dehydration and fatigue
The head of Sea-Eye, Gorden Isler, said that the rubber dinghy, in which the 76 migrants had been traveling, had been damaged and there was hardly any air in it when the Sea-Eye crew arrived. Many of those rescued were suffering from hypothermia, dehydration and severe fatigue, and several had injuries which needed treatment in Sea-Eye's on board clinic.
The injuries were in large part caused by the mixing of marine diesel and salt water which burns the skin.
"The Sea-Eye 4 is now waiting to be assigned a safe harbor in which to disembark the people on board," stated Isler. He said between his crew and Alarm Phone a tragedy had been narrowly averted. He pointed out that EU states had not yet issued a reaction and that the "so-called Libyan coast guard had also not reacted when told of the potential tragedy unfolding."
Calls for EU to find a 'humane solution'
The head of the medical charity German Doctors, which provides personnel for Sea-Eye's on board clinic, Dr Harald Kischlat, said that those who had received medical treatment on Sea-Eye needed to receive more treatment on land as soon as possible. He called upon the EU to "finally come together to find a humane solution" to the situation.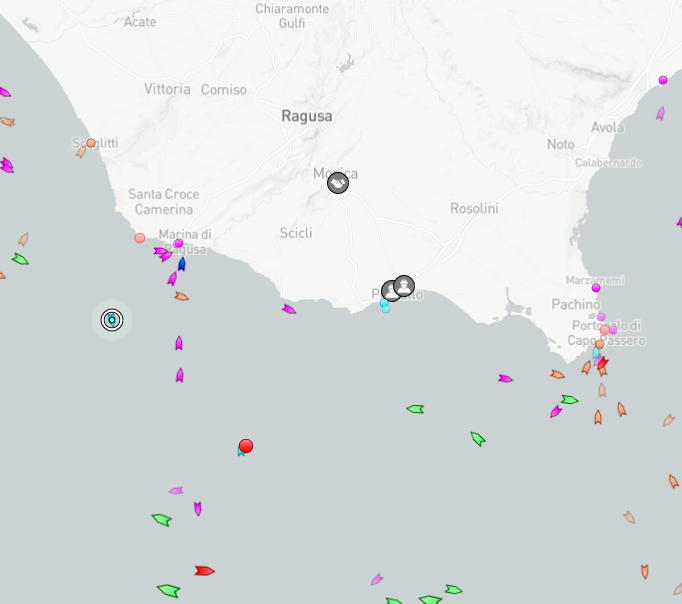 Most of the migrants who have been rescued in the last few months have eventually been assigned Italian ports in which to disembark.
According to the latest figures from the Italian Interior Ministry, updated on June 17, 23,582 migrants have arrived in Italy by sea since the beginning of the year. This is an increase on the same time period last year when the numbers were 18,359.
On June 16, the Italian news agency ANSA reported that 12 small boats had arrived on Lampedusa, bringing an additional 481 people to the Sicilian island. On June 15, ANSA reports there were 17 boats with a total of 698 people on board.
Lampedusa: Hotspot over capacity
In the hotspot (first welcome center) at Imbriacola, there are reportedly now 1,455 migrants in a center that was designed to accommodate 350 maximum. According to ANSA, the first boat arrived on Lampedusa around midnight, on a beach. 97 Syrians, Egyptians and Bangladeshis were reported to be on board. The 12 meter boat is thought to have set off from Zuwara in Libya.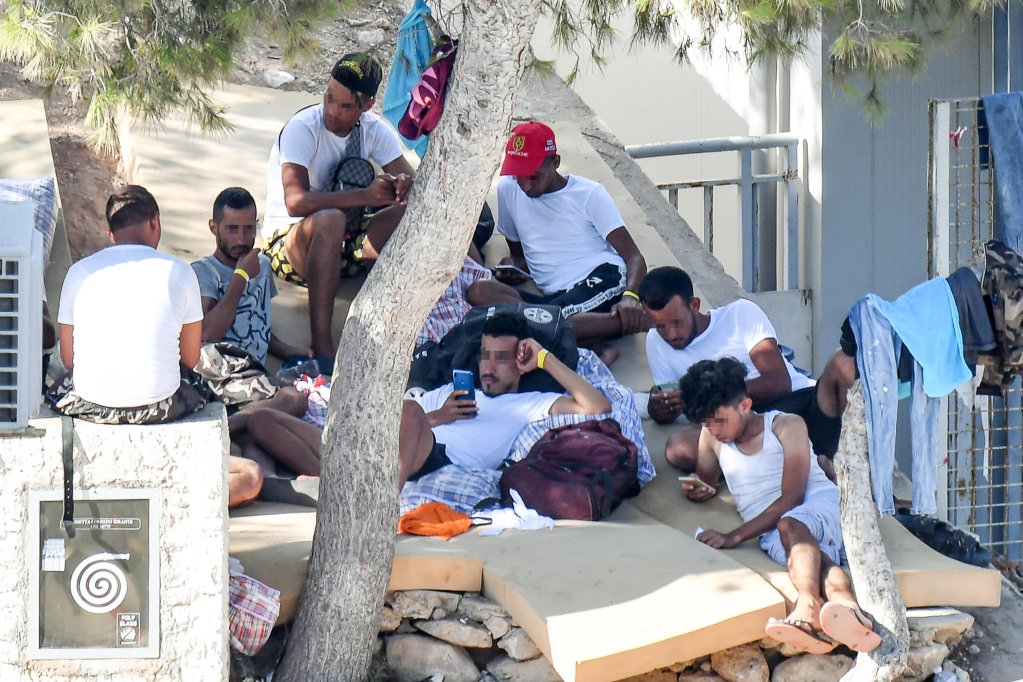 Another two boats were intercepted by the Italian coast guard about 17 miles off Lampedusa and had 53 and 82 people on board respectively, including nine women on the second boat.
A fourth boat, which also arrived on Lampedusa, was said to be carrying around 86 Egyptians, including one woman. Another boat, which is thought to have set off from Tunisia, and was about seven meters long, arrived at the cliffs on Lampione and had to be helped by the Italian Tax and Border police (Guardia di Finanza). There were 19 migrants on this boat, including seven women.
The same team had earlier intercepted a boat with 12 Egyptians on board, including two unaccompanied minors, and another boat with 10 Tunisians and three unaccompanied minors. Then at dawn, the tax and border police said they came across a boat carrying 74 Egyptians and Sudanese, including 24 unaccompanied minors, and another smaller boat with 12 Tunisians on board. Another boat carrying 15 Tunisians was also intercepted just off land.
The final boat to arrive, according to ANSA, carried 15 Tunisians on board. Another boat carrying six Tunisians both said they had set off from the Tunisian port of Sous. According to the authorities, medics found around 60 cases of scabies and one diabetic among the latest arrivals.
With ANSA