The aid organization Doctors Without Borders (MSF) is calling on western countries to evacuate migrants who are trapped in Libya. MSF has proposed extending legal routes such as humanitarian corridors to bring migrants to safety in Europe.
The United Nations, the EU and the African Union are among the organizations targeted by the international medical aid organization Doctors Without Borders (MSF) on World Refugee Day. In a report entitled 'Out of Libya: Opening safe pathways for vulnerable migrants stuck in Libya,' MSF has called for much greater efforts for migrants in the north African country who are victims of trafficking, torture, sexual abuse, extortion and violence. 
For hundreds of thousands of migrants trapped in Libya – both inside and outside detention centers – MSF says the only way to achieve safety and security is to leave. But very few legal routes exist, causing many to attempt dangerous sea crossing in unseaworthy inflatable boats.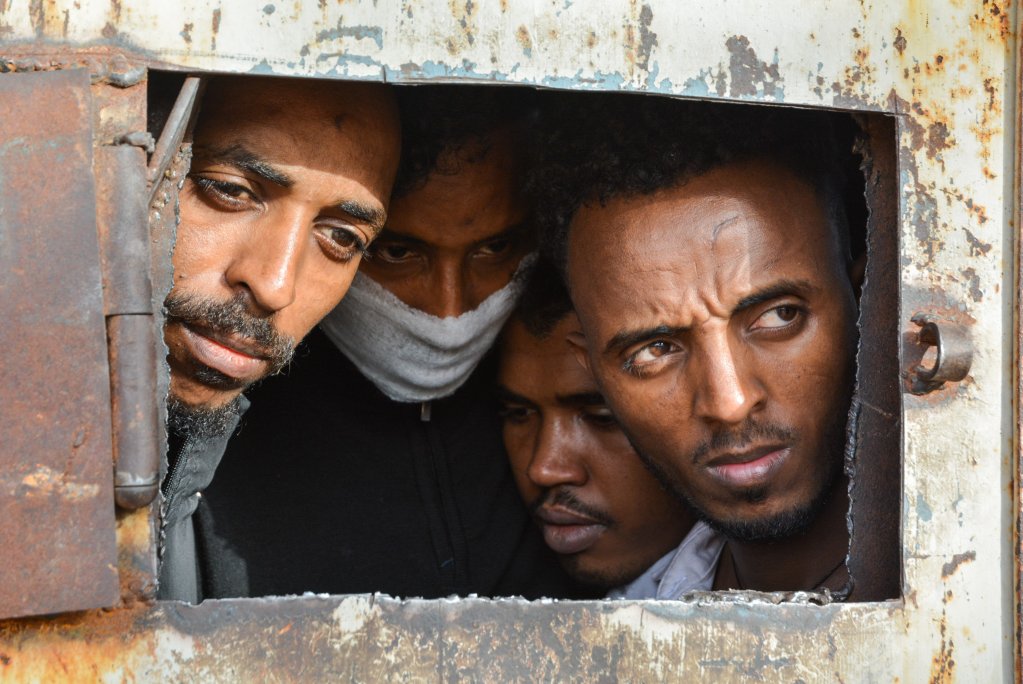 'Staying in Libya is facing death'
John, a 38-year-old Eritrean asylum seeker, left his country to escape the mandatory military service which the UN has described as 'akin to slavery.' He fled to Sudan and then crossed the Sahara to Libya, where he decided to try to register with the UNHCR in the hope of being resettled to a third country. In Libya though, he was detained several times in four detention centers. While hoping that he would eventually be evacuated, he was frequently assaulted, beaten and robbed, until he lost hope and decided to risk the crossing to Italy.
"What was I waiting for? Why to stay in Libya if UNHCR is not calling me? Trying to cross the sea is facing death, but staying in Libya is facing death too," John is quoted in the report as saying.
Read more: Doctors Without Border criticizes EU for undignified treatment of migrants in Niger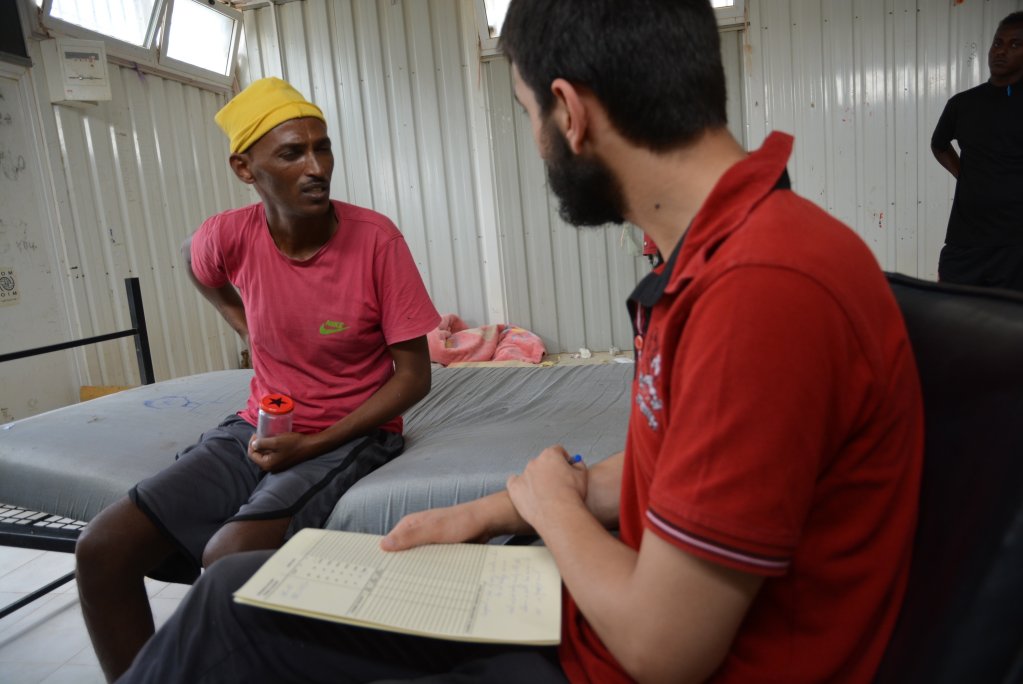 The deadliest known migration route in the world, the Central Mediterranean claims thousands of lives each year. The MSF report says the few legal pathways to safe countries set up by the UN refugee agency UNHCR and the International Organization for Migration (IOM) are too slow and restrictive.
There are around 600,000 migrants living in Libya, according to MSF. Last year, of around 40,000 people registered with the UNCHR's resettlement program, just 1,662 left Libya. A further 3,000 people left through the IOM's voluntary return program.
Humanitarian corridors, more resettlement slots
MSF has proposed alternative pathways based on the humanitarian corridor program through which some highly vulnerable migrants have received safe passage to Italy. The organization is talking with French authorities about ways to evacuate survivors of torture and violence, as well as people with serious medical conditions. This type of mechanism could be duplicated in other safe countries, it says.
"Realistically, what we can do to help [people who are arbitrarily detained or at risk of violence] in Libya is limited," says Jerome Tubiana, MSF advocacy manager for Libya. "To truly protect the most vulnerable people, we must urgently get them out of the detention system and out of the country."
In addition to humanitarian evacuation, the report also recommends a significant increase in the number of slots for resettlement to third countries of asylum. The UNHCR should overhaul its criteria for recognizing persons of concern, with "no limitations in terms of nationalities and prioritization of cases based on a person's need for protection."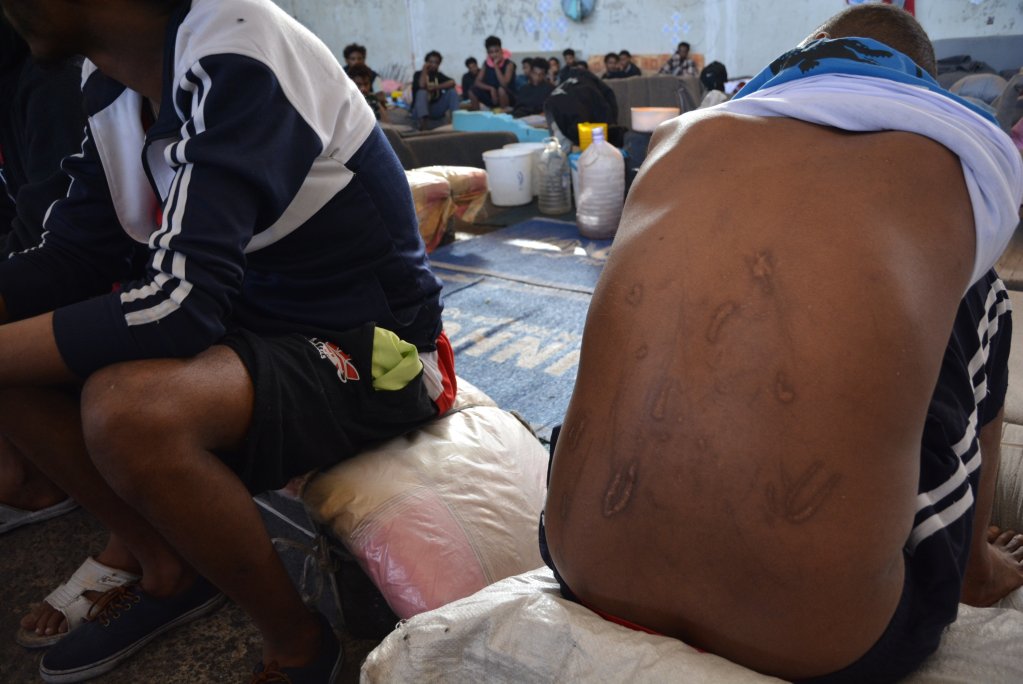 African solutions
MSF also calls on the African Union and its member states to set up procedures to ensure the voluntary repatriation of everyone who is willing to return to their home country. Libyan authorities must promptly facilitate evacuation flights from Libya as well as immediately release all arbitrarily detained migrants, refugees and asylum seekers, and end forced returns from Libya, in particular to countries where returnees' lives may be at risk.
Libyan authorities have been expelling migrants to their countries of origin, such as Chad, Niger, Algeria, Sudan, Tunisia, and Egypt, over the past two decades, with the aim of stopping smuggling of migrants across its land borders, according to the UN human rights office. These overland deportations are neither safe nor legal under international law, MSF says.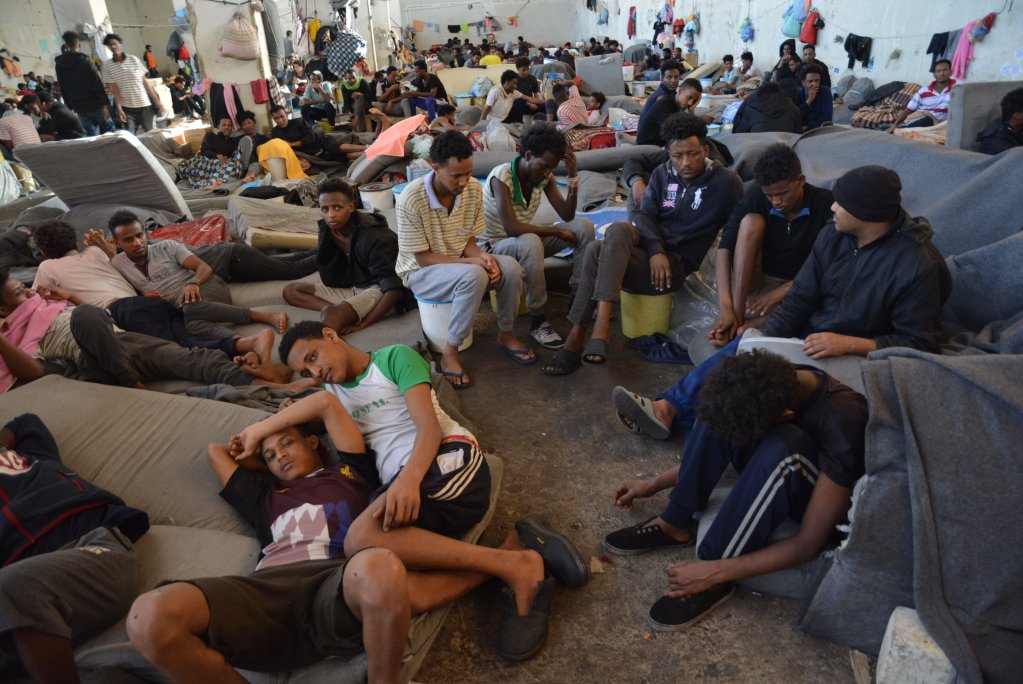 The report urges the European Union to review and possibly suspend "cooperation agreements with Libyan authorities, programs and activities in support of migration and border management in Libya," and to end support for the system of forcible returns from international waters in the Mediterranean Sea to Libya.