Getting married, receiving a registered letter or reporting a violent crime: in Switzerland's biggest city, these are all activities that are impossible for thousands of migrants without legal status. But a new ID card for the undocumented is set to change that.
It works in New York, so why not Zürich? That was one of the arguments in the hard-fought campaign to introduce a city identity card in Switzerland's largest city. The campaign succeeded, but only just: the 'Züri City Card' was approved by a tiny margin at a referendum last month.
Its supporters say the Züri City Card will benefit everyone in the city, but it is especially good news for undocumented migrants because for the first time, it means people living in Zürich without legal status – the so-called 'Sans Papiers' – will at least have some form of identification which does not put them at risk of deportation, as well as enabling them to do such a simple thing as receiving a registered letter.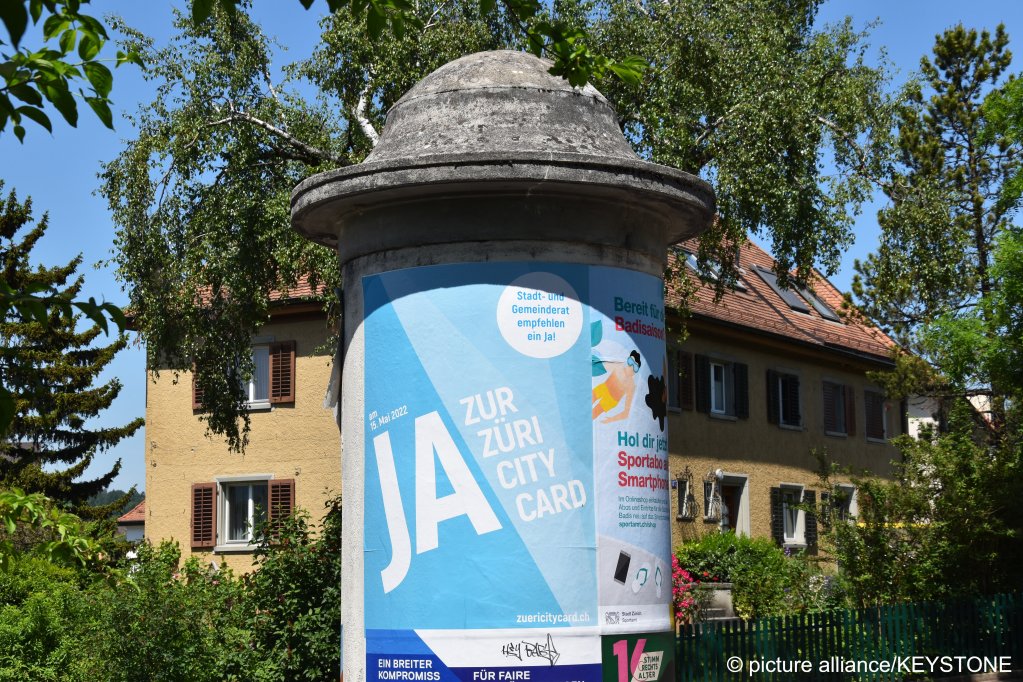 Who are Switzerland's sans papiers?
Of 100,000-300,000 Sans Papiers estimated to be living in Switzerland, around 10,000 are in Zürich. Mostly women, they can be undocumented for different reasons. Some have never received a residence permit, such as those who arrived on a tourist visa and then overstayed after it expired. These are known as 'primary' Sans Papiers, as are people who arrive without a visa, such as migrants who cross the border by irregular routes from Italy or France without registering as asylum seekers in Switzerland.
A person whose application to join family in Switzerland was rejected but who joined them nevertheless is also in the primary Sans Papiers category. This mainly applies to children whose parents have right of residence but do not fulfil the criteria for family reunion, such as sufficient salary or living space. It also includes older family members such as grandparents who are brought to Switzerland despite failing to qualify for reunion.
"Secondary" Sans Papiers include those who have lost the right to live in Switzerland, such as migrants whose 'B' or 'C' (residency or settlement) permit was withdrawn by the cantonal migration authorities because they began receiving social benefits; former apprentices (who lose their residency right after completing their training); and rejected asylum seekers who cannot be deported.
We travel on the same trams, swim in the same river, ... you eat from plates we have washed, sit on toilets we have cleaned, .. and still we are invisible to you, because we are the Undocumented!
Statement by Sans Papiers in support of the Züri City Card
Living without papers
Without legal status, the Sans Papiers in Switzerland live in a constant state of fear, says Bea Schwager, who heads the Sans Papiers Anlaufstelle (contact point) Zürich (SPAZ).
A person who witnesses a violent assault – or is a victim of violence – is unlikely to report it to the police if they fear they will be removed from Switzerland as a result. Undocumented migrants cannot receive registered post in their name, because that requires them to show a valid passport.
Sans Papiers cannot even come forward if they witness an accident: again, they have to show ID. Getting married is as good as impossible too – for that you need a form signed by a landlord confirming your place of residence.
Going to the doctor without fear of being 'found out', enrolling a child in kindergarten, or getting an apprenticeship will all be possible for everyone in Zürich, regardless of their immigration status, provided there are no blocks to the City Card's introduction.
It won't be plain sailing to get the card into circulation, as there have been fierce arguments from the 'no' side. Some opponents argue that the card should entail benefits for all Zürich residents, not just undocumented migrants. Others said there is already a way that undocumented migrants can legalize their status in Switzerland by applying for a 'hardship permit'.
In reality, however, few people go down this route. As Schwager told the independent online news magazine Republik, SPAZ often advises its clients against applying for hardship because, even if they would qualify, too much is usually at stake for Sans Papiers: "They have to disclose everything in the process: contacts, addresses, employers.. If their application is rejected, they face expulsion."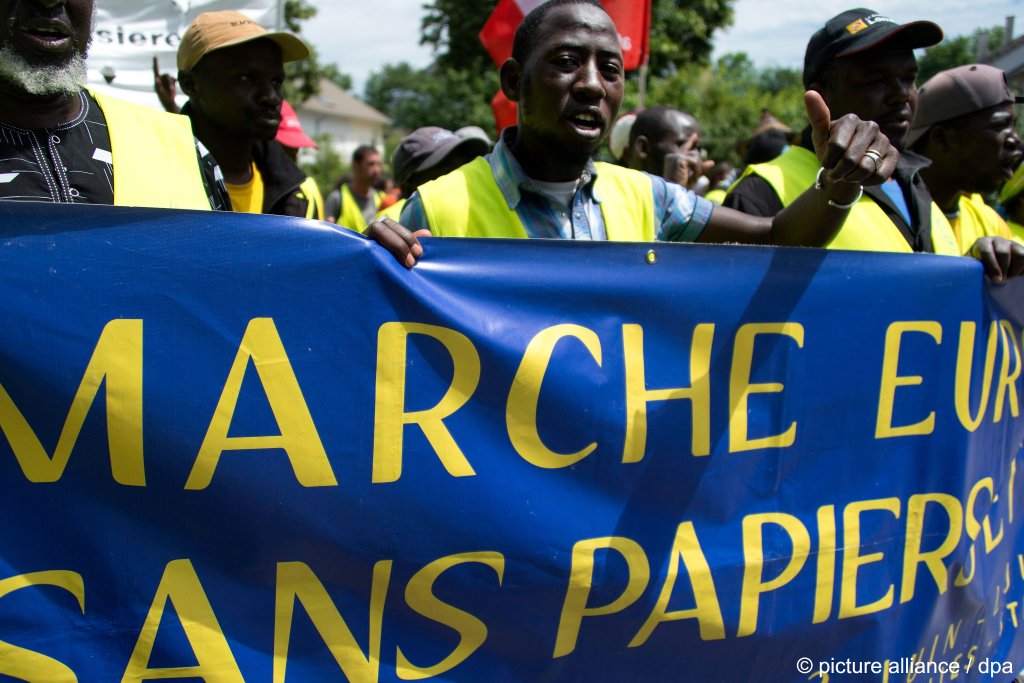 'Without them, Switzerland would be a different country'
Many Sans Papiers in Switzerland left their countries to escape conflict or poverty – skilled migration routes were not open to them, and they reside illegally in Switzerland as a result. But while they have no right of residency, without them, the country's economy would be in a state of collapse, the website of SPAZ claims.
Sans Papiers are the ones who do much of the construction work, harvesting, nannying and cleaning in Switzerland, often for little money. Marianne Pletscher, a Swiss film-maker and creator of a new book of portraits of undocumented migrants employed as cleaners throughout Switzerland, says it would be a different country without the many migrants who keep it clean.
In the book titled 'Who cleans Switzerland?', Pletscher avoids presenting the ten subjects as 'victims', but she also says conditions can be extremely harsh for irregular migrants. "I did want to show how difficult this kind of life is in Switzerland," Pletscher told the German public radio station Deutschlandfunk. "Because Switzerland's immigration policy is at least as restrictive as Germany's."
Would the Zürich City Card change the legal status of the migrants featured in Pletscher's book? No, concedes Peter Nideröst, a member of the City Card Association. But the Zürich lawyer told Republik, it would at least recognize undocumented migrants as a factual entity, and a part of the city's population.