The UN Migration Agency (IOM) has confirmed that Libyan authorities brought at least 590 migrants back to Libya in just under a week. Meanwhile, the Moroccan Navy says it has rescued 105 migrants in the last few days.
The UN Migration Agency (IOM) issues regular maritime updates on the numbers of migrants being returned to Libya by the Libyan coast guard after they have attempted to reach Europe by sea.
In its latest report on June 20 the agency says that 590 migrants were returned to Libya in the period June 12-18.
Dead bodies among those returned to Libya
June 12: 12 male migrants were returned to the Libyan port of Azzawaya.
June 14: The body of one deceased migrant was retrieved and taken to Azzawya, and another to Benghazi. 16 migrants, including seven men, one woman and eight children were also returned to the Libyan capital Tripoli.
Also read: MSF calls for migrants in Libya to be brought to safety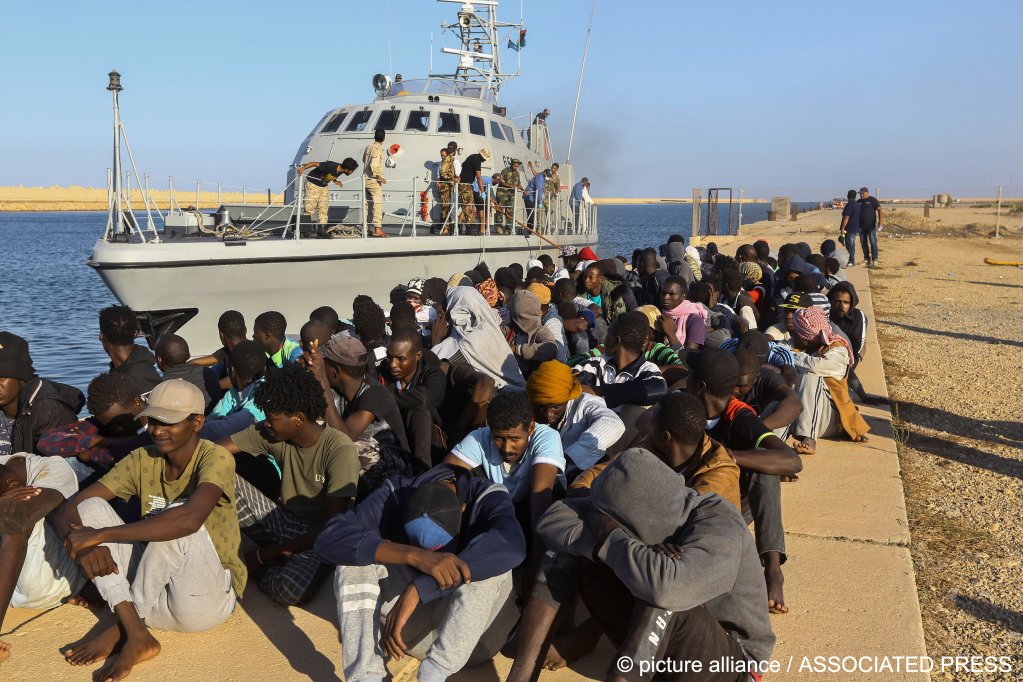 June 15: 82 migrants were returned, including 64 men, 14 women and four children. Another group of 78 migrants, including 75 men and three women were returned to Azzawya.
June 16: a large group of 232 migrants, including 191 men, 29 women and 12 children were taken back to Tripoli.
June 17: another large group, comprising 170 migrants, including 146 men, 17 women and seven children were taken back to Azzawya and the bodies of three dead were also retrieved.
June 18: one body was retrieved and brought to Misrata.
In total, since the beginning of the year, the IOM says that 8,860 migrants have been returned to Libyan shores, including 7,891 men and 635 women. A total of 334 minors have also been sent back, comprising 252 males and 82 females.
Also read: Libyan authorities deny carrying out 'horrific crimes' against migrants
In 2021, 32,425 migrants were disembarked in Libya. There were also 662 deaths and at least 891 people recorded as missing on the central Mediterranean route, IOM says.
Moroccan navy rescues 105 migrants
Further west, 105 migrants were rescued by the Moroccan Navy in the period June 17-20. Most of the survivors were from sub-Saharan Africa, reports the English language online portal Morocco World News (MWN).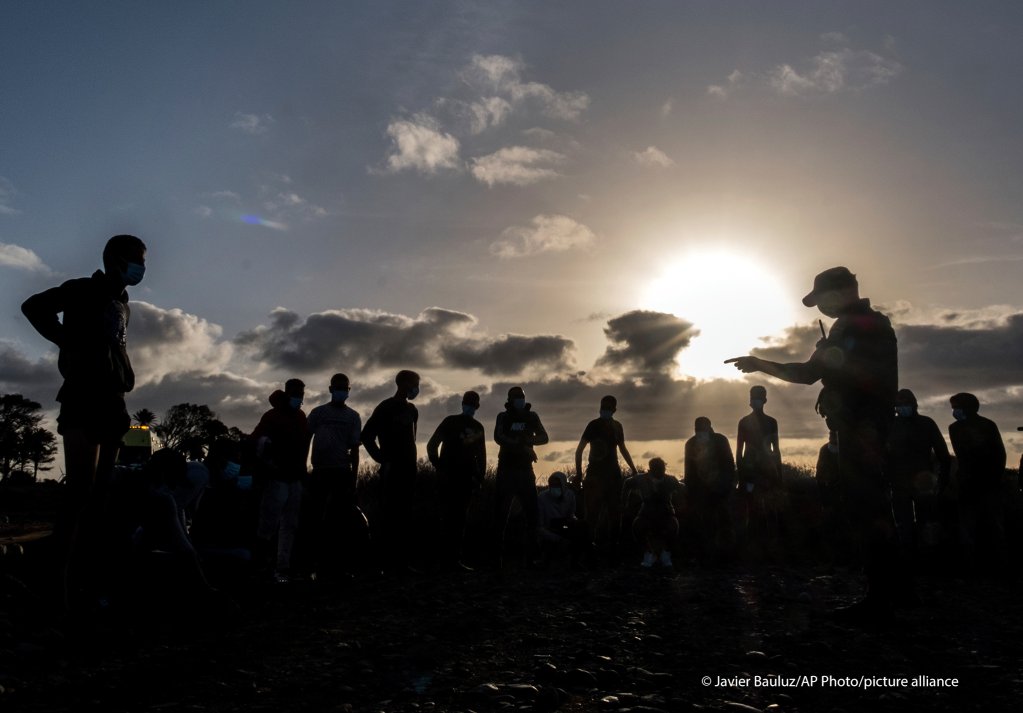 Moroccan military officials told MWN that the migrants had been stranded in a series of "improvised boats, kayaks and jet skis." Those rescued "received the necessary first aid on board vessels of the [Moroccan] Royal Navy before being transported to the nearest Moroccan ports and handed over to the Royal Gendarmerie for the usual procedures."
The rescues come a month after Morocco hosted a migration conference for Moroccan and Spanish officials to talk about strategies to combat migration in the Mediterranean.
Suspected smuggler arrested from Interpol list
Moroccan security services at the weekend arrested a 42-year-old Nigerian national suspected of being involved in human trafficking and sexual exploitation, reports MWN. The man is reportedly on an Interpol list issued by Spain, and is also suspected of being involved in cyber fraud.
According to another news website, Nigeria Abroad, he was picked up by Moroccan police in Casablanca and is being held in custody while police investigate the nature and extent of his alleged involvement in a number of criminal networks.
Moroccan security agencies have been stepping up their attempts to combat human trafficking in recent months. According to Nigeria Abroad, in 2021 they seized 742 forged travel documents and 67 inflatable boats, as well as 65 vehicles used to drive migrants to pick up and drop-off points around Morocco.
They also dismantled 150 criminal networks suspected of organizing irregular migration, Nigeria Abroad reports. Arrests were made of 415 suspects in 2021, and 12,231 migrants were also stopped from continuing their journeys.