More than 470 migrants have disembarked from the ship Sea-Eye 4 in the port of Messina, in Sicily. Another 112 people rescued in the Mediterranean by the Spanish vessel Aita Mari also began disembarking on the Italian island.
On Thursday (June 23) the Aita Mari was given permission to disembark the 112 people on board the ship, in the Sicilian port of Augusta. According to the Spanish news portal Noticias de Gipuzkoa, the migrants began leaving the ship around mid-morning.
Just a day earlier, the remaining 476 migrants on board the Sea-Eye 4 were also given permission to disembark in the port of Messina.
The ship's crew had rescued 494 people in total, but 18 people were evacuated due to medical emergencies by the Italian authorities.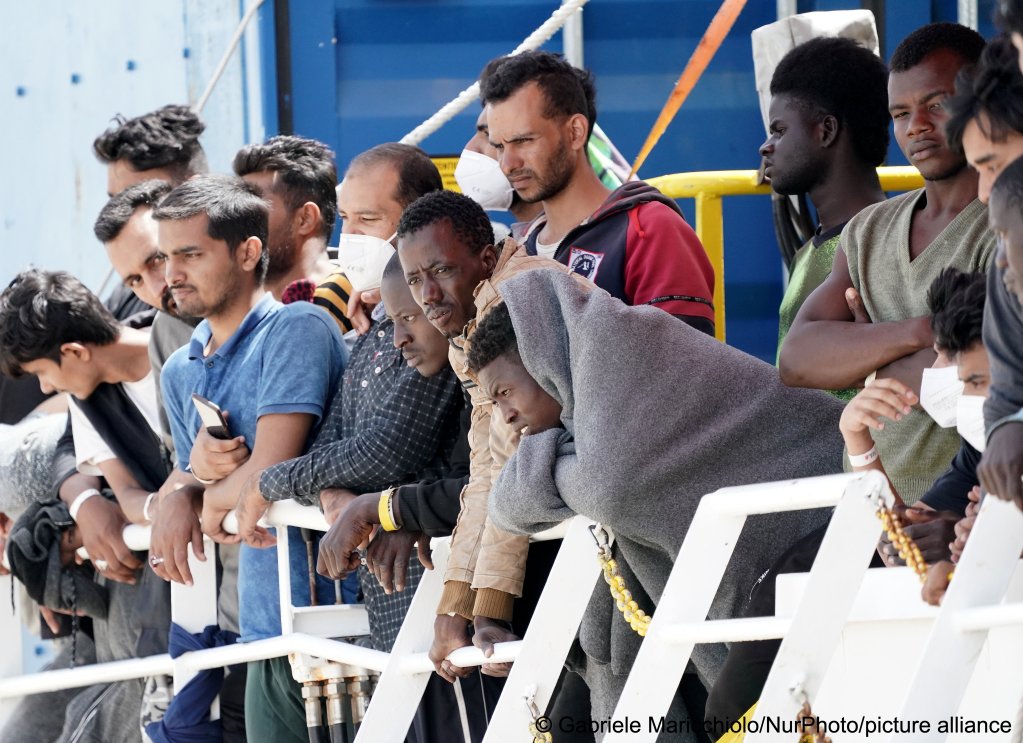 Migrants from 23 countries on board
According to a press release from the German private rescue organization Sea-Eye 4, the people on board their ship came from 23 different countries, including Afghanistan, Ethiopia, Eritrea, Mali and Syria.
They had been fleeing both the civil war and instability in Libya, as well as conflict in many of their own countries of origin, Sea-Eye said. At the moment only those who are fleeing Ukraine are offered safe paths to protection in the EU, it added.
The organization's chief, Gorden Isler, called on the EU to offer "safe passage for all people," and accused the EU member states of "structural racism."
Since the organization was founded in 2015, it says it has rescued more than 16,000 people from the Mediterranean Sea.
Sea-Watch: 312 on board
Another rescue ship, Sea-Watch 4, has been at sea since June 16 and has 312 migrants on board. On June 22, the Sea-Watch organization tweeted a video of an emergency evacuation of one of the migrants, and demanded that the ship be assigned a port of safety.
According to the Italian Interior Ministry, 24,849 migrants arrived by boat in Italy since the beginning of the year. The figures were last updated on June 22.