Hundreds of people have been evicted from migrant tent camps in the past 24 hours in what Paris authorities call "sheltering operations." At least two children were among a group forced out of their tents in the latest clearance, activists say.
About 30 people, including two children aged 12 and 15, were evicted from a tent camp in Paris on Thursday morning (June 23), according to the humanitarian organization Utopia 56, which works with refugees, migrants and asylum seekers. The authorities had given up trying to remove them at about 2am, but returned five hours later to clear the camp, the group said on Twitter.
A much larger camp in the Square de la Marseillaise in Porte de Pantin northeast of Paris was also cleared on Wednesday. Police removed about 360 people and took them to new centers in the city and surrounding areas, after checks on their health and immigration status, according to the prefecture of Île-de-France.
"We saw the first tents appear on this land two weeks ago," the district mayor François Dagnaud said. Most of the occupants were asylum seekers from Afghanistan and the Horn of Africa, he added. 
In a press release, the prefecture called Wednesday's action a "sheltering operation" and said it was the ninth such operation since the start of the year. 
Utopia 56 estimates that 380 people were evicted in the operation and that police "illegally expel" migrants who continue to sleep on the street.
More than 2,000 evicted this year
This year alone 2,054 migrants have been "sheltered" in the Paris region, according to the prefecture. In recent years there have been dozens of similar evictions in the capital. Tent camps are also regularly torn down in Calais and Dunkirk in northern France, from where migrants try to cross the Channel to the UK.
After clearances of migrant camps, French authorities are legally required to offer the residents alternative shelters. But many of those who are evicted end up back on the streets. As a result, soon after a camp is cleared, another one springs up somewhere else.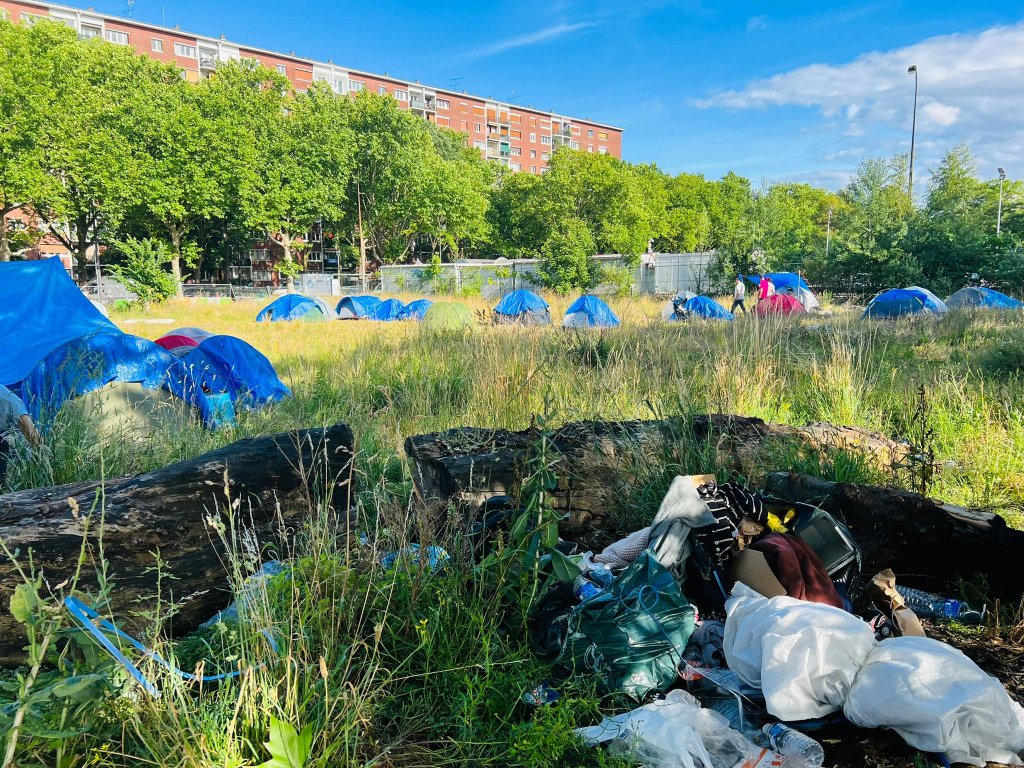 Refugee support organizations say the police clearances create an endless cycle. According to a group active at the Avenue Wilson migrant camp in Saint-Denis, Solidarité Migrants Wilson, some of the people evacuated this week were also among a group that was removed on May 11 from another camp in Saint-Denis.
Meanwhile, Utopia 56, which distributes tents to people sleeping on the streets of Paris, reported that several of the migrants removed from their camp in Wednesday's action are already back living on the street.
With dpa