The increasing criminalization of human rights groups in Greece, especially those defending migrants and refugees, has been highlighted by a UN official. Migrants too are at growing risk of facing criminal charges.
The UN Special Rapporteur on Human Rights Defenders, Mary Lawlor, on a visit to Greece, has expressed concern over attacks on human rights defenders in the country, who she said face smear campaigns and are treated like criminals.
"Solidarity should never be punished and compassion should never be put on trial," Lawlor said on Wednesday.
"At the tip of the spear are prosecutions, where acts of solidarity are reinterpreted as criminal activity, specifically the crimes of people smuggling."
The Special Rapporteur's comments came as refugee rights groups said they were alarmed at the growing number of prosecutions of migrants themselves.
Criminalizing migration
Among the criminal cases recently brought against migrants were those of a man who was given a 146-year sentence for steering a boat to shore, and of another charged with endangering the life of his son, who died during a sea crossing to Greece in 2020. 
The latest prosecution of an asylum seeker in Greece has been described by CPT (Community Peacemaker Teams), a coalition of human rights defenders, as "the most incredibly humiliating criminalization case" so far.
It concerns a young woman who tried to take her own life in the Mavrovouni migrant camp on the Greek island of Lesbos. The 27-year-old, known as M.M., set herself alight in her tent in February 2021, when she was heavily pregnant.
She was charged with aggravated arson and destruction of public property. After appearing in court in Mytilene on Wednesday (June 22, 2022), her hearing was postponed as the court wanted another witness to be present, according to Lesbos-based migration journalist, Franziska Grillmeier.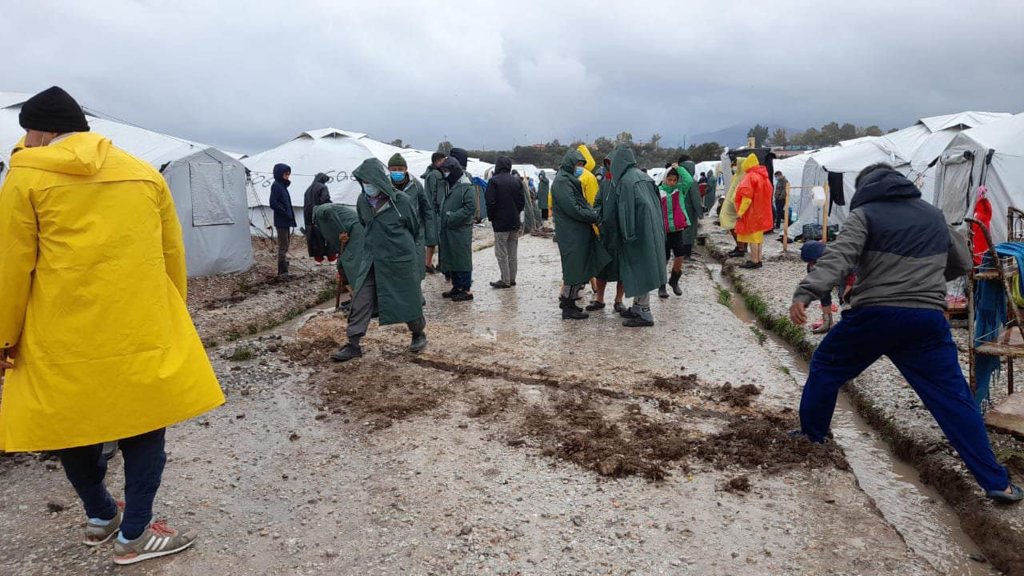 M.M's story
M.M. had been living with her husband and three small children in the camp at Mavrovouni for five months. The facility had been built to accommodate migrants on the island after the original camp at Moria burned down in September 2020.
Conditions for residents in the Mavrovouni camp were desperate that winter. Tents were flooded many times after rain and strong winds. There were problems with supplies of water and electricity and hygiene facilities were poor or non-existent. The soil was found to contain dangerously high lead levels at the site, which had previously been used as a military firing range.
When M.M. tried to take her own life by setting herself on fire, other residents rescued her from her burning tent and put out the fire with bottles of water and towels. She suffered injuries all over her body and was taken to hospital but then, instead of receiving help and psychological care, she was charged over the incident. 
While awaiting trial, M.M. gave birth to a fourth child, and the family was able to resettle in Germany. However according to the refugee legal support organization HIAS, which has taken on her case, she and the family remain severely traumatized by the charges. If convicted, M.M. faces up to ten years' imprisonment.