A hostel in Rwanda is reportedly finalizing preparations to accommodate children under the UK's controversial plans to deport asylum seekers to the African nation. Meanwhile, the scheme has attracted further criticism after further details emerged.
Britain is still planning to send asylum seekers who arrive using irregular channels to Rwanda, where they would be processed for asylum -- nearly 6,500 kilometers away from the British mainland.
One of the facilities that would house these asylum seekers is the Hope Hostel located in the northern suburbs of the Rwandan capital, Kigali.
The manager of that hostel has told the Reuters news agency that sports facilities, including a small football pitch and a basketball court, were being built for children to be housed at the center.
Elisee Kalyango said that the hostel was "ready to accept all ages," even though the British government had given assurances earlier that no unaccompanied children would be deported to Rwanda. He added that the facility might also purchase outdoor toys to put on the grass nearby.
Also read: The UK's 'Rwanda policy' – Flight grounded, what now?
UK government remains defiant
Kalyango specified that there were plans to house young people there alongside their families -- and not unaccompanied minors. The comments coincided with a visit to Rwanda by British Prime Minster Boris Johnson on the occasion of the Commonwealth Summit, which is being held in Kigali.
The prime minister's spokesman during the visit refused to rule out the prospect that children might be sent to the hostel as long as they were accompanied by their parents.
"We prepare for all eventualities, and you can see we have prepared properly," he told reporters, adding that the government's new deportation policy introduced in April would, however, chiefly affect male adults, as 90% of irregular arrivals in the UK were made up of that demographic.
Also read: Electronic tags proposed as latest addition to UK's 'Rwanda policy'
Further criticism
Britain's partnership with Rwanda caused further tension over the weekend when Johnson told reporters that even Ukrainian war refugees could be faced with being sent to Rwanda -- if they had entered the UK using irregular means. Johnson had previously given reassurances that sending Ukrainian refugees to Rwanda "was simply not going to happen."
Johnson raised further eyebrows when asked whether he would visit any of these detention centers during his trip to Rwanda, saying that he didn't have the time to do so.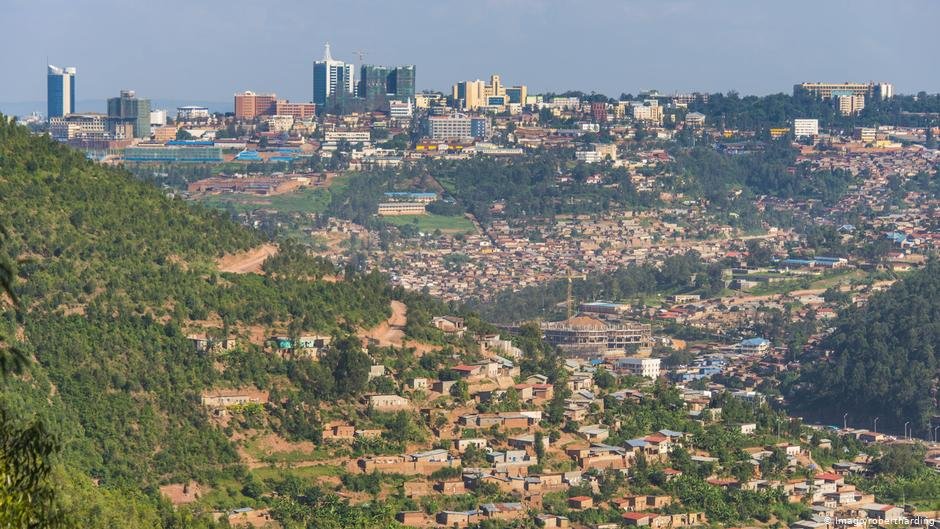 Further details about the Hope Hostel in particular also reached the public in recent days; the facility had been launched as a home to orphans from Rwanda's 1994 genocide, when up to 800,000 people were brutally killed in just three months. Those residents of the Hope Hostel have reportedly now been moved out to make space for arrivals from Britain.
Even though the UK government continues to defend its policy of sending some migrants and refugees to Rwanda, saying this will dissuade people from coming to Britain and disrupt the business model of people-smugglers, scores of migrants continue to attempt irregular crossings of the English Channel from France and Belgium in hopes of reaching British shores.
Read more: Fact check: Just how safe is Rwanda for migrants?
With Reuters