The German government has said that nearly 12,000 Afghans are still waiting for their evacuation to Germany. That's about one third of the number of people who were granted admission approval since the Taliban takeover.
A total of 11,864 persons were still waiting in Afghanistan or neighboring countries to be evacuated to Germany (as of June 10), according to the German government's response to a parliamentary inquiry by the Left party, seen by news agency epd.
That's nearly a third of all the people who were approved for relocation since the Taliban takeover of Kabul in August of last year.
The German government said it granted admission approvals (German: Aufnahmezusage) to 33,263 Afghans since August, reports epd. These are people who the German government has identified as being particularly at risk, as well as their immediate families – normally the spouses and their children. The majority are former employees of German organizations and their families.
So far, 21,399 Afghans have been transferred to Germany.
Among them are 3,600 former local staff who have worked for the German military or German organizations (German: Ortskräfte) and their family members, who together make up nearly 16,800 people. Roughly 75% of all former local staff have been evacuated so far, according to the foreign ministry (which released a statement on this on June 23).
Another 1,300 Afghans active in civil society, the media, culture or academia, who had been considered as being particularly at risk, were also evacuated together with their families, according to the government.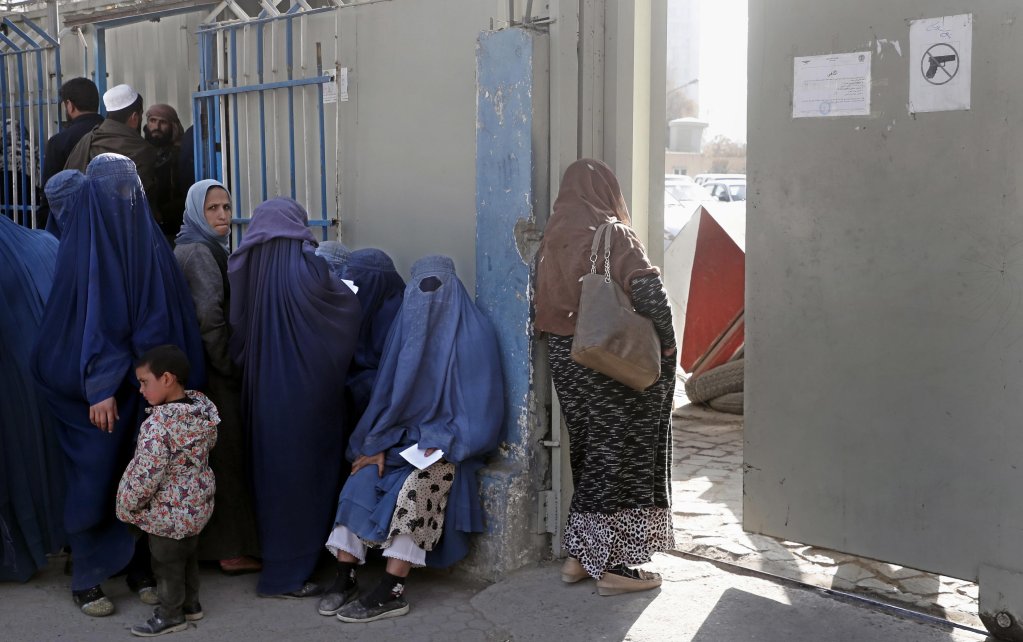 Left party denounces slowing pace
The Left party has criticized that evacuations to Germany were happening at a slower pace recently than before. As of June 10 the number stood at roughly 1,000 evacuations per month, whereas the monthly average in March and April was more than three times higher (6,200 evacuations between the end of February and the beginning of May, according to figures requested by the the Left party at that time).
Clara Bünger, a Left parliamentarian, said that at this pace, the government would fail to meet its commitment to complete the evacuations within one year after the takeover. Bünger also said that there were many more people at risk in Afghanistan whom the government was not considering for evacuation.
Also read: What's the status of displaced Afghans worldwide?
Thousands left behind
Refugee advocacy groups like Pro Asyl and Patenschaftsnetzwerk Afghanische Ortskräfte (a network founded by Germans who worked in Afghanistan to support their Afghan former colleagues) have also stressed that thousands of former local employees are still trapped in Afghanistan and have to hide from the Taliban. They are in constant fear of retaliation attacks including torture and murder, the organizations say.
Admission approval for former local staff was granted only to those whose employment for the German government did not end prior to 2013, and if they had submitted a form indicating they were at risk. Rights group criticize that these criteria have resulted in many people being left behind. 
'Afghanistan Action Plan'
Six months ago when Germany's new governing coalition took office, the new foreign minister, Annalena Baerbock of the Green party, first presented the government's "Afghanistan Action Plan" that includes a federal reception program for Afghans. This program has not been launched yet, as some decisions were still pending, the interior ministry stated in its reply to the Left party. Baerbock this week said that details about the program will be presented in July, reports epd.
Last week the foreign minister said that a new agreement with Pakistan will create a legal exit route via Pakistan to Germany for thousands of people who have been promised protection in Germany, adding that work on implementing the agreement was proceeding at full speed. The main beneficiaries of this exit route would be be those who have already been promised protection by the German government. 
Read more: German foreign minister visits Pakistan to discuss evacuations from Afghanistan
With epd