Spanish prosecutors have launched an investigation into last week's migrant deaths on the border of Spain's Melilla enclave in Africa. The Spanish prime minister meanwhile defended the way Moroccan and Spanish police repelled the migrants. In Morocco and Spain, pro-migrant protesters took to the streets.
On Tuesday (June 28), Spanish public prosecutors said they had opened an investigation into the deaths of at least 23 migrants who perished during a mass attempt to cross from Morocco into Spain's Melilla enclave last Friday.
The announcement came a few hours before the United Nations' human rights office (OHCHR) denounced what it called "excessive force" by authorities on the border between Morocco and Spain and demanded an investigation into the migrants' deaths.
"We have received reports of migrants beaten with batons, kicked, shoved, and attacked with stones by Moroccan officials," an online statement by OHCHR read. "We call on Morocco and Spain to ensure respect for the human rights of migrants at their joint border."
Citing the "seriousness and gravity" of the incident, the Spanish prosecutors' office said the decision was made by Attorney General Dolores Delgado in order "to clarify what happened at the Melilla border," news agency AFP reported.
The incident happened early Friday morning (June 24) when around 2,000 mostly sub-Saharan African migrants tried to break through the border fence from Morocco into Melilla. Of the more than 500 people who managed to enter the border control area after cutting the fence with shears, 130 succeeded in entering Melilla, according to a statement by the Spanish government's local delegation.
Moroccan authorities said some had fallen while trying to scramble over the fence, giving an initial death toll of 18, but later raising it to 23 after another five migrants died of their injuries. According to the authorities, 140 Moroccan police were wounded. A Spanish police source told news agency Reuters the migrants had attacked border guards with sticks, knives and acid. 
Protests over alleged mistreatment
Few details about the incident were available as of Wednesday (June 29), according to AFP, but Spanish media showed images of many people lying on the ground, some with blood on their hands and torn clothes.
"We want to know what happened so we can explain it to the relatives of those who died," said Ahmed, an Eritrean migrant who described Friday's incident as "a massacre".
He was among around 50 migrants who held a protest on Tuesday in front of the UN refugee agency (UNHCR) headquarters in the Moroccan capital Rabat, some raising signs reading "stop killing us". Other protests denouncing the violence took place in Barcelona and Madrid on the Spanish mainland.
On Monday (June 27), Spanish and Moroccan activists demanded a probe into the clash. The African Union also called for an "immediate investigation" into the incident. For now, it remains unclear exactly how the 23 migrants died.
Culmination of tension?
The death toll was by far the worst recorded in years of attempts by migrants to cross into Melilla and Ceuta, Spain's two African enclaves that have the EU's only land borders with Africa. As such, they are magnets for migrants trying to escape poverty and hunger.
In Melilla, migrants frequently clash with border guards during attempts to scale or break through the barbed-wire double fence, which is between six and 10 meters high. The barrier completely surrounds the town of 85,000.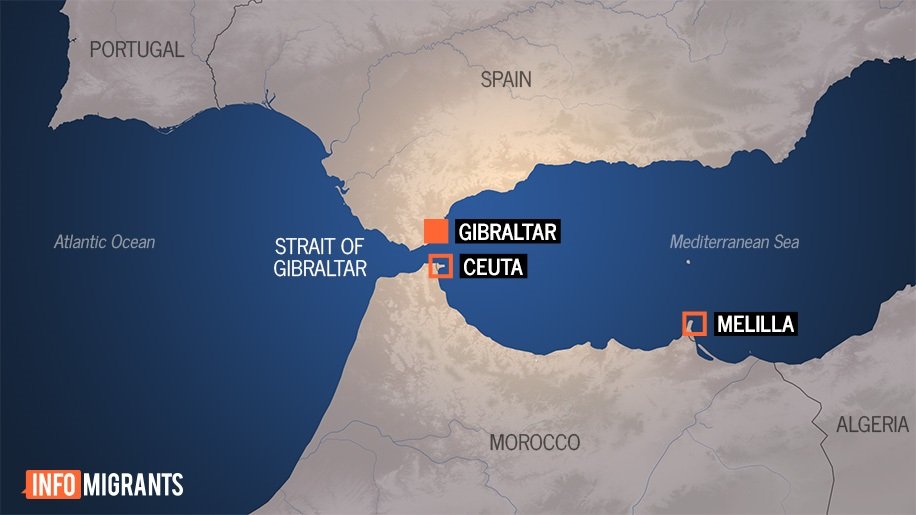 According to InfoMigrants French, Friday's tragedy was also the culmination of weeks of strong tension between Moroccan police officers and "exhausted" migrants. "What happened on Friday was expected. We who are there knew that a tragedy was brewing," Ali Zoubeidi, a researcher specializing in migration, said. "For three weeks, there have been confrontations at Mont Gourougou between migrants and the authorities. The police were looking for confrontation."
'Attack on Spain's borders'
Meanwhile, Spanish Prime Minister Pedro Sánchez blamed "international human trafficking rings" for what he called an "attack on Spain's borders" that damaged the "territorial integrity" of Spain and Morocco. He refused to criticize the crackdown, instead defending the actions of Spanish and Moroccan police in their attempts to stop the migrants.
"We must remember that many of these migrants attacked Spain's borders with axes and hooks," Sánchez, whose center-left government is trying to improve ties with Morocco following a diplomatic dispute over Western Sahara, told the Associated Press (AP) news agency on Monday, June 26. "We are talking about an attempt to assault the fence that was evidently carried out in an aggressive way, and therefore what Spain's state security forces and Moroccan guards did was defend Spain's borders.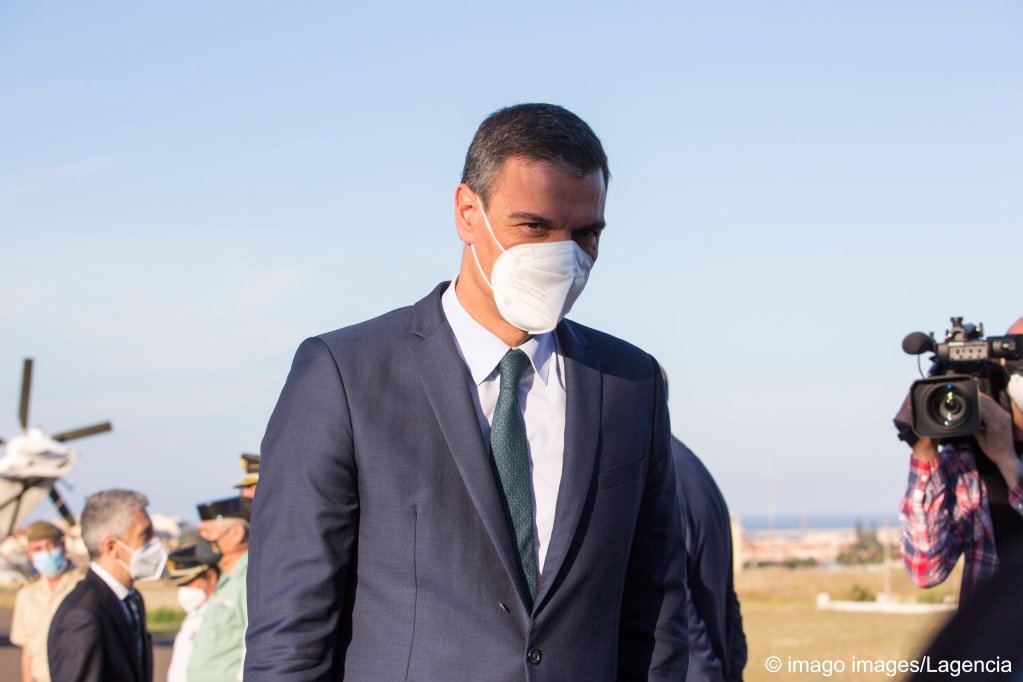 Moroccan authorities meanwhile have blamed the deaths on a "stampede" of people, according to AP. Citing a defense lawyer in Rabat on Monday, AP reported that Moroccan prosecutors are moving to press charges against 65 mostly Sudanese migrants who tried to storm the border.
Moreover, the government in Rabat blamed neighboring Tunisia for "deliberately lax" control of their shared border, according to a statement from its Madrid embassy carried by Spanish media. According to AP, Morocco and its regional rival are locked in a "worse-than-usual standoff".
With AFP, AP