A boat carrying at least 140 migrants trying to get to Europe capsized off the coast of Senegal due to a fire on board. According to local Red Cross officials, at least 13 people were killed. The migrants were reportedly hoping to reach Spain's Canary Islands via the highly dangerous Atlantic route.
According to the Associated Press (AP) news agency citing a Senegal Red Cross official, the incident took place Monday night (June 27) off the Senegalese coastline near the town of Kafountine.
The boat was carrying between 140 and 150 people. Nearly 90 passengers survived and were able to be identified, according to AFP. Dozens of others are reported to be missing.
At least 13 people are confirmed dead; the AFP news agency reported 14 dead migrants citing a local mayor and a health official as sources.
"We have been able to recover 14 bodies," David Diatta, the mayor of the coastal town of Kafountine in Casamance, told AFP. "The toll will likely rise," he added.
Health workers said 21 people were injured, including four who suffered second-degree burns.
The passengers included Guineans, Nigerians, Gambians and Senegalese, according to the mayor. The search was continuing Wednesday for any survivors or to retrieve bodies.
The tragedy comes after at least 23 African migrants died last Friday when around 2,000 people stormed the heavily fortified border between Morocco and the Spanish enclave of Melilla.
Also read: Leaving Senegal: 'Three of my friends died at sea. I set off the day after.'
'We have no morgue'
According to the mayor, survivors reported that the fire was started by someone smoking a cigarette near the fuel storage. He described how he spoke to one father who came from Nigeria to Senegal via The Gambia and was "traumatized" by what had happened. "He still hasn't found his wife and children," the mayor told AFP.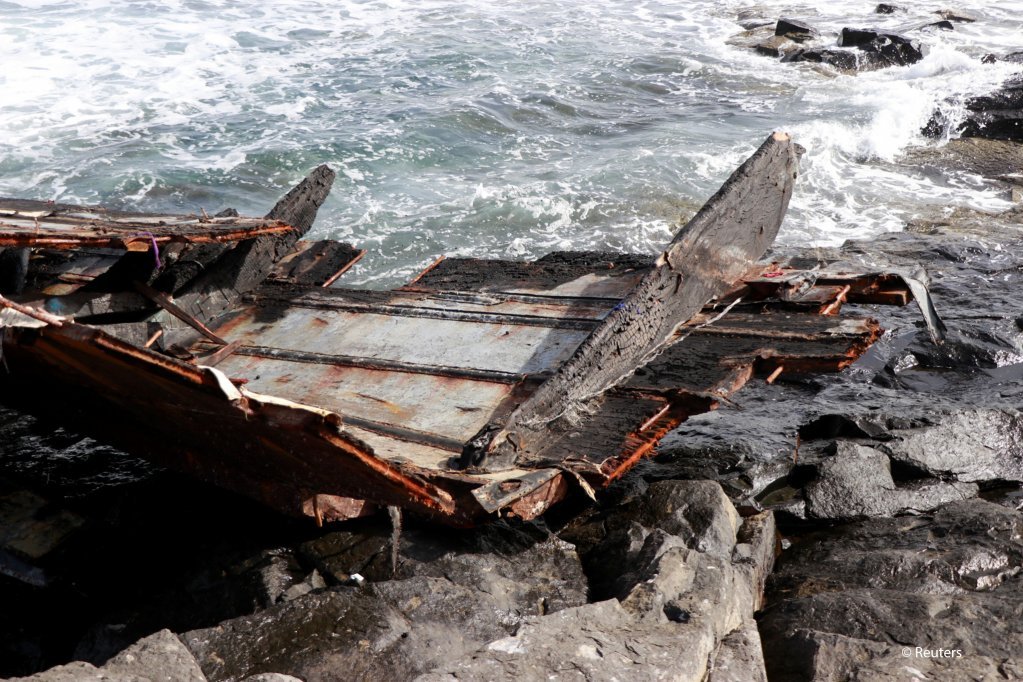 "There is no doctor here, only nurses. And we don't have a morgue so we have to bury the bodies immediately," Diatta said. "Their families will never know if they are dead or not."
According to AFP, police have launched an investigation into the incident. Many migrants set off from Senegal to reach Spain's Canary Islands as a gateway into Europe. The distance from Kafountine in southern Senegal to the Atlantic archipelago is more than 1,600 kilometers.
The risks of crossing the Atlantic are very high: The ocean has strong currents, and attempting to cross it is a lot more dangerous than crossing the Mediterranean. Since the beginning of 2020, more than 450 people have died or disappeared in their attempt to reach the Canaries, according to UN migration agency IOM.
In August 2021, a boat carrying around 60 migrants capsized off the port city of Saint Louis in northern Senegal, causing dozens of passengers to drown.
Read more: 'Each boat is in danger' – the rescue of migrants trying to reach the Canary Islands
With AFP, AP