In Germany, the number of asylum seekers without a passport or other valid proof of identity is shrinking compared to a few years ago. However, about 45% of adults who sought protection for the first time in Germany last year still were unable to present official identification documents when lodging their application.
Roughly 45% of adult asylum seekers coming to Germany in 2021 were unable to produce official identification documents such as passports or recognzed ID cards when lodging their application to the Federal Office for Migration and Refugees (BAMF).  
By comparison, in 2020, almost 52% of applicants were unable to present their proof of identity. In 2017, the number of asylum seekers who could not show identification documents when they first applied was over 60%.
According to government data, the rate of people without official papers was particularly high last year among applicants from Afghanistan, Algeria, Pakistan, Nigeria, Morocco and Iran. In contrast, just over a quarter of asylum applicants from Syria failed to present these documents.
This information about the changing rate of asylum seekers coming to Germany without recognized ID papers was made available as a response from the federal government to a parliamentary question.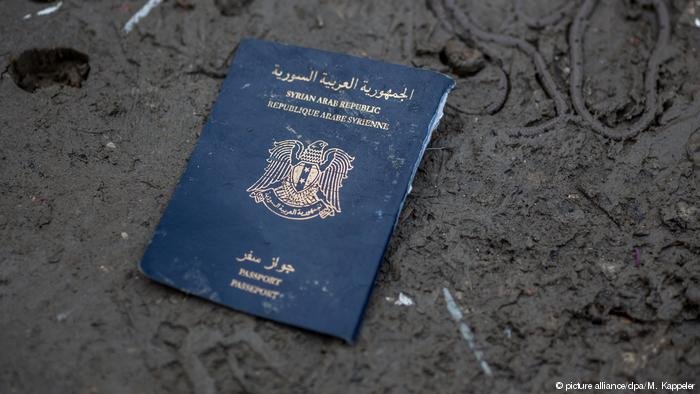 Read more: City Card: Welcome news for undocumented migrants in Zürich
No papers -- what's next?
The lack of identity documents is not only a hurdle in processing asylum claims, which can result in lengthy checks and additional interviews. It is also problematic when an asylum application is rejected, making possible deportation more difficult. 
There can be various reasons for missing documentation. Some people seeking protection may never have possessed any identity document. Others might have documents, which are not recognized by the German government. In some instances, identification documents might have been lost or stolen during their journeys, such as when people smugglers take passports off migrants and refugees, never returning them.
There also are cases, however, where applicants deliberately get rid of their documents; for example, this might be the case when someone wants to present as an underage minor but has actually turned 18 years of age.
Read more: UK High Court rules against government in migrant age assessment case
The current government has pledged to introduce measures to expand the ways in which people can prove their identities. For example, in certain cases, courts have granted asylum to people whose relatives could provide trustworthy affidavits about their identity. 
However, until such provisions are made law, they can be contested in court as under German legislation, case law does not necessarily have to translate into setting a precedent.
With dpa