While giving evidence to a parliamentary select committee, charities in the UK say that the British government is already detaining people with the view to send them to Rwanda, possibly before the full judicial review is due to take place on July 19. Children may also be among those on the list.
Could the UK government be planning to put "more than 50 people including children" on board its next flight to Rwanda in order to apply for asylum there, as The Times newspaper reported? Charities, who were giving evidence to the Home Affairs Select Committee on July 6 fear the government might just be doing that.
The Stop Deportations charity, tweeted on June 24 already that it had "heard that the Home Office [Interior Ministry] has started to detain dozens of people, to deport them to Rwanda."
The charity conceded at the time that "there is no date set for the next deportation flight." However, during a UK court hearing regarding the subsequently grounded June 14 flight, a lawyer for the Home Office stated in court that "the Home Office intends to make arrangements for further flights this year.
"There may be a further flight scheduled between now and July. It will require approval from the Rwandan government," reported The Guardian newspaper.
Imminent removal?
The Times newspaper on July 7 also claims that the UK government could be about to "face a new clash with judges in Strasbourg after refugee charities revealed that more than 50 migrants are set for imminent removal to Rwanda."
In fact, during the evidence given to the Home Affairs Select Committee on July 6, representatives from three charities -- Refugee Council, Asylum Aid and Medical Justice -- said that they were concerned about "increasing numbers" of people being detained and served with notices of intent to send them to Rwanda, saying "dozens" could be at risk.
The exact figures weren't entirely clear, but Theresa Schleicher from Medical Justice, one of those giving evidence, said that they were following the cases of about 40 people. She said she had heard from other charities that there could be as many as 100 people affected, although she added that she wasn't sure how much crossover there was between the two figures, and whether her figure of 40 could be part of the overall group of 100.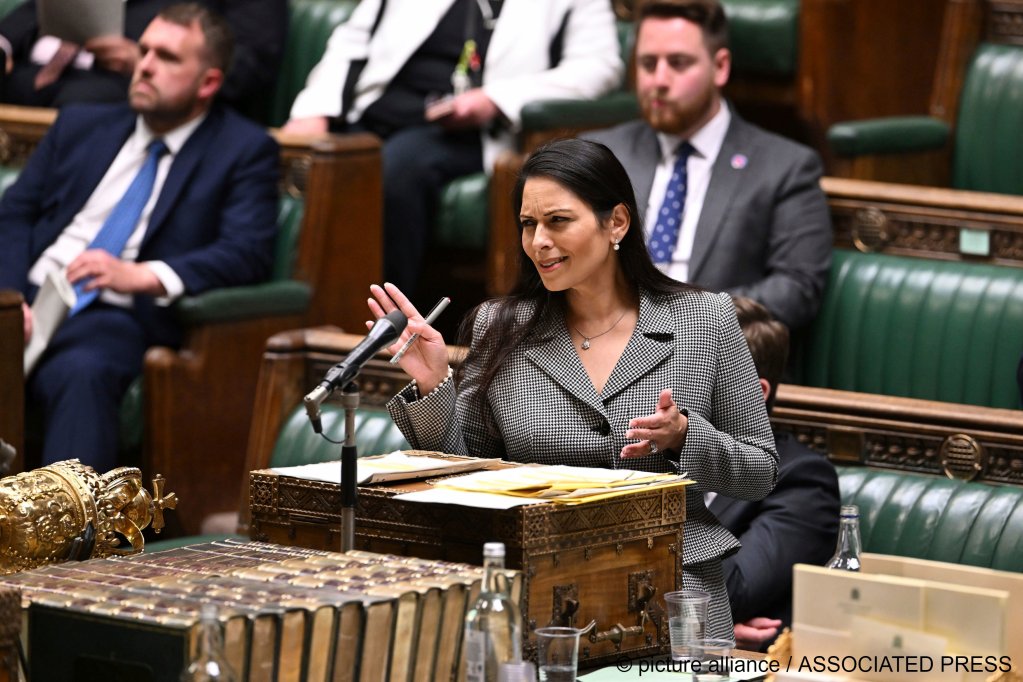 Evidence to parliamentary committee
The representatives of the three charities, Enver Solomon from the Refugee Council, Alison Pickup from Asylum Aid and the aforementioned Theresa Schleicher from Medical Justice, explained to the members of the committee that many of those being detained after arrival in the UK were then being served with a notice of intent to send them to Rwanda.
Once people had been served with a notice of intent, the charities said, they had seven calendar days under the present rules to seek legal advice on their case and present evidence on why they shouldn't be sent to Rwanda.
However, many of those served with these notices apparently thought that they should wait first for the official decision to be sent, which comes about five or six days after the initial seven have elapsed. This is why several of those affected didn't get the appropriate legal advice, or didn't even realize that it was available to them.
All three representatives criticized what they deemed was the "random" nature of how officials were deciding who should be first detained and then sent to Rwanda. They said that the government had a responsibility to assess the faces behind the case, and said they should focus on individual cases rather than detain someone prior to a proper assessment.
'Physical and mental health problems'
Theresa Schleicher said that because of what seemed like a random selection, many of their clients ended up feeling "disoriented, … and many have physical and mental health problems." She added that some were struggling to eat and were even expressing suicidal thoughts.
Enver Solomon, the Chief Executive of the Refugee Council in the UK, added that he had even come across cases of children who were so worried about being sent to Rwanda that even they were having suicidal thoughts.
He also said he and the others were concerned that a number of people had had their ages incorrectly assessed and that the government could therefore be about to send children to Rwanda.
The UK government has said it will not send children or unaccompanied minors to Rwanda; however, both Solomon and Alison Pickup from Asylum Aid stressed that between 75 - 94% of the cases they had assessed had had their ages incorrectly assessed initially.
All three representatives also said that when migrants arrived from across the Channel, there was "no screening for vulnerabilities" in the first centers, and that these only happened during their asylum screening interview, often after they had already been placed in detention. Schleicher said she had clients in this predicament from Iran, Iraq, Sudan, Vietnam, Eritrea and Egypt.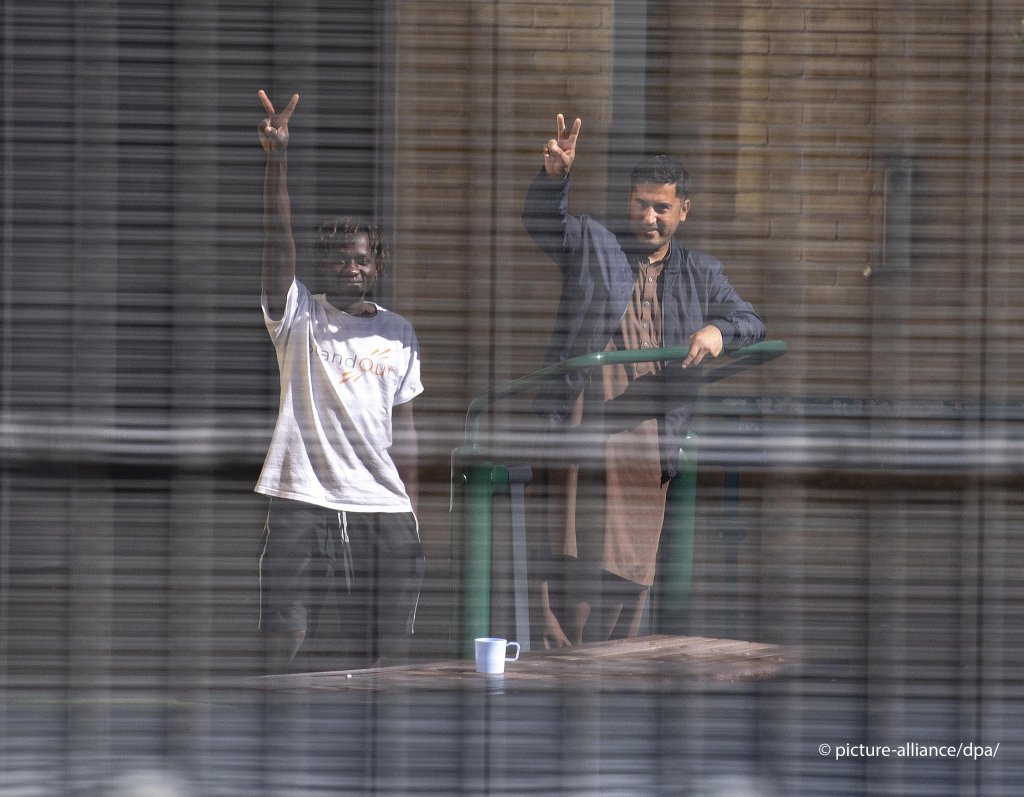 'A 21st Century trade in people'
Solomon said that in his opinion, the Rwanda policy "fails the test in relation to fairness and fails to solve the problem of people smuggling." He added that the policy has already led to and will still "result in significant human suffering."
Solomon described the policy as "in effect a 21st century UK-Africa trade in people seeking asylum." He said that "men, women and children who are highly vulnerable, traumatized" would be essentially "deported" or "transported for cash."
Solomon added that the UK was paying "a large amount of money to Rwanda, millions of pounds, to accept people who are being sent there against their wishes and critically without having a fair hearing in the UK."
The charities were also worried that the Home Office guidance could result in migrants who could not be easily sent back to a third country ending up in detention to have their asylum claims assessed in Rwanda, rather than being given a fair hearing in the UK.
Legal advice for those in detention was not always adequate, the charities claimed.