InfoMigrants first spoke to Moroccan migrant Ayoub in April 2021. He had spent more than a year traveling through 13 countries to reach France. Since then, he has kept in touch with our reporter, Dany Mitzman. This is his story.
This article is part of a series complementing our podcast Tales from the Border. The audio feature format consists of eight episodes launched November 11, 2021, and is available on Spotify, Apple Podcasts and other platforms. You can subscribe to Tales from the Border and listen to previous episodes here.
Ayoub first spoke to Tales from the Border in April 2021. Back then, he had just arrived in France, after traveling through more than 13 countries. In September 2021, he moved to Paris to study.
Ayoub says he misses Briançon, the border town nestled beneath the Alps that reminded him of his own hometown in Morocco with a similar mountain backdrop. He says he often remembers the people he met there: the volunteers who showed him great kindness and helped him so much, offering him food and a place to live, helping him fill in forms and complete online applications.
"For about one month, I was at the refuge and after I found a home at La Maison Chez Marcel," he recalls. The occupied squat is well-known to locals for housing many migrants.
"We had a garden, water, electricity -- we had everything. I stayed there maybe three months. I had a room upstairs just for me. I made it into a room. I made the door, the bed, everything. After that, it was so nice."
Ayoub would do odd jobs in the region while he was there, such as cooking and fixing bicycles: "I did work sometimes but not for money. We just helped with the refuge. The refuge knew about the house so they made food for the people there."
Dreaming of Paris and education
As much as he liked the spirit of solidarity he encountered in Briançon, Ayoub chose not to stay there. He came to Paris to follow his dream of getting a university degree in France, and making a life for himself here. He knew it would not be easy, but Ayoub is determined.
He decided to leave Morocco and his university course there because he could see no future for himself: "In my country, I see black. Everything is black", he says, referring to the lack of job prospects, especially in his town, which is located at the gateway to the Sahara.
The "black" he saw was a future of crime and prison, drugs and poverty. It drove him to leave his family and country -- in search of something better in Europe.
Also read: Sleeping under a bridge, working in the fields
While in Briançon, Ayoub had applied to do a foundation course in French and English for foreign students at the Université Paris 1 Panthéon-Sorbonne. After an exam and an interview, he was thrilled to be accepted and invited to begin in September 2021.
A young volunteer at the refuge in Briançon paid for his bus ticket to Paris, another Parisian friend he had met in Briançon hosted him for his first few nights in the city and helped him get enrolled at the university. He then found a room to rent through one of the volunteers' friends.
"I can't describe it in words. I left university in Morocco. I was a migrant who left, and now I was at university in France. It was such an amazing feeling."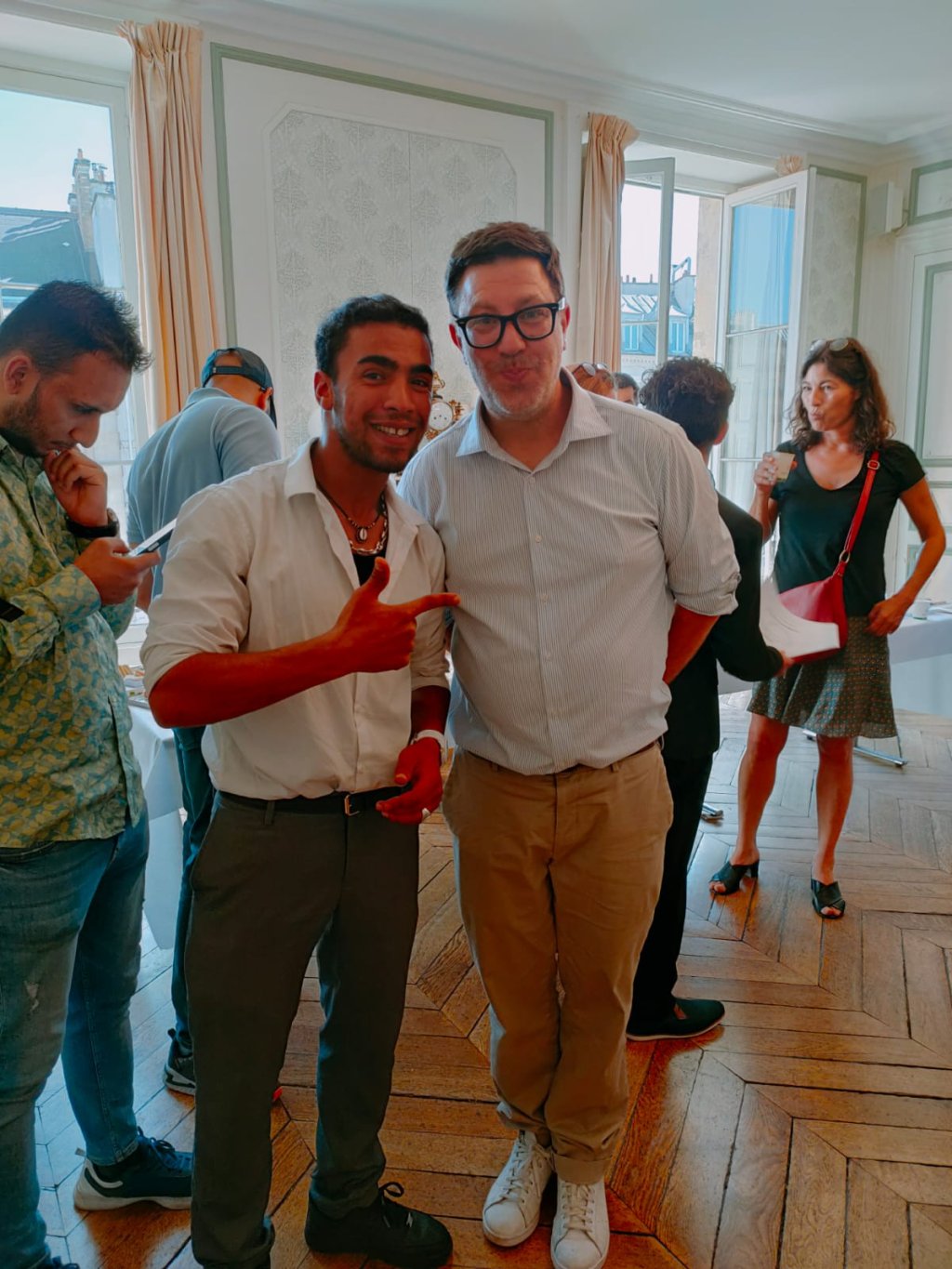 Earning money
Getting his student ID card and starting university was a moment of pride for Ayoub, but life in Paris was immediately complicated. He needed to earn money to pay the rent but could not work legally. In order to get a job he needed papers to prove he was a legal immigrant but in order to apply for those papers he needed pay slips -- he found himself a catch-22 situation like many migrants in France.
His friend had given him a little money and his parents had sent him some too, but Ayoub wanted to earn his own keep. It was something he had done throughout his journey, doing jobs like chopping firewood in Serbia or helping cook and clear tables in Austria.
Now living in the Saint-Denis area in the northern suburbs of Paris, Ayoub found work at the nearby market. He attended university three days per week and worked two days a week at the market, helping to unload and sell merchandise.
"I worked for cash. I started at 4am and finished at 4pm. I got €50 for a whole day – twelve hours – because I don't have papers. But with €100 I could get by for that week. I did it for the first three or four months."
Unhappy in Saint-Denis, Ayoub looked for alternative lodgings in the city. He says there are numerous associations in Paris that offer migrants a free place to sleep -- but that often means a bed in a huge dormitory with dozens of other people. Sometimes he preferred to sleep rough, even spending the night sleeping on buses rather than going to a dormitory.
But Ayoub also received a lot of help: He is grateful to his university professors, one of whom got him a free room for two months. The university also has a meal service, run by postgraduate students, offering free food to undergraduates in need, and Ayoub became friends with several of the volunteers there.
"The course cost around €200 euros for the whole year, that's it. The university helps refugees and people like me who don't have papers."
Also read: Terms and acronyms you need to know in France
Bad luck
He also found associations which offer clothes and shoes, and others which help to pay for travel passes. These have often served as a lifeline since his arrival. But in January this year, Ayoub suffered some unexpected bad luck.
"For maybe a year, I'd always had pain and I didn't take any notice. The pain would go away. That day, I had French class and I had so much pain that morning I couldn't stand up. I couldn't eat anything and threw up a lot."
Alarmed by his state, his teacher rushed him to hospital where he was diagnosed with acute appendicitis, and had to undergo surgery.
"It was a real shock. I had no idea. It was the first time I'd needed an operation in my life. I had no family, nobody to take care of me after the operation."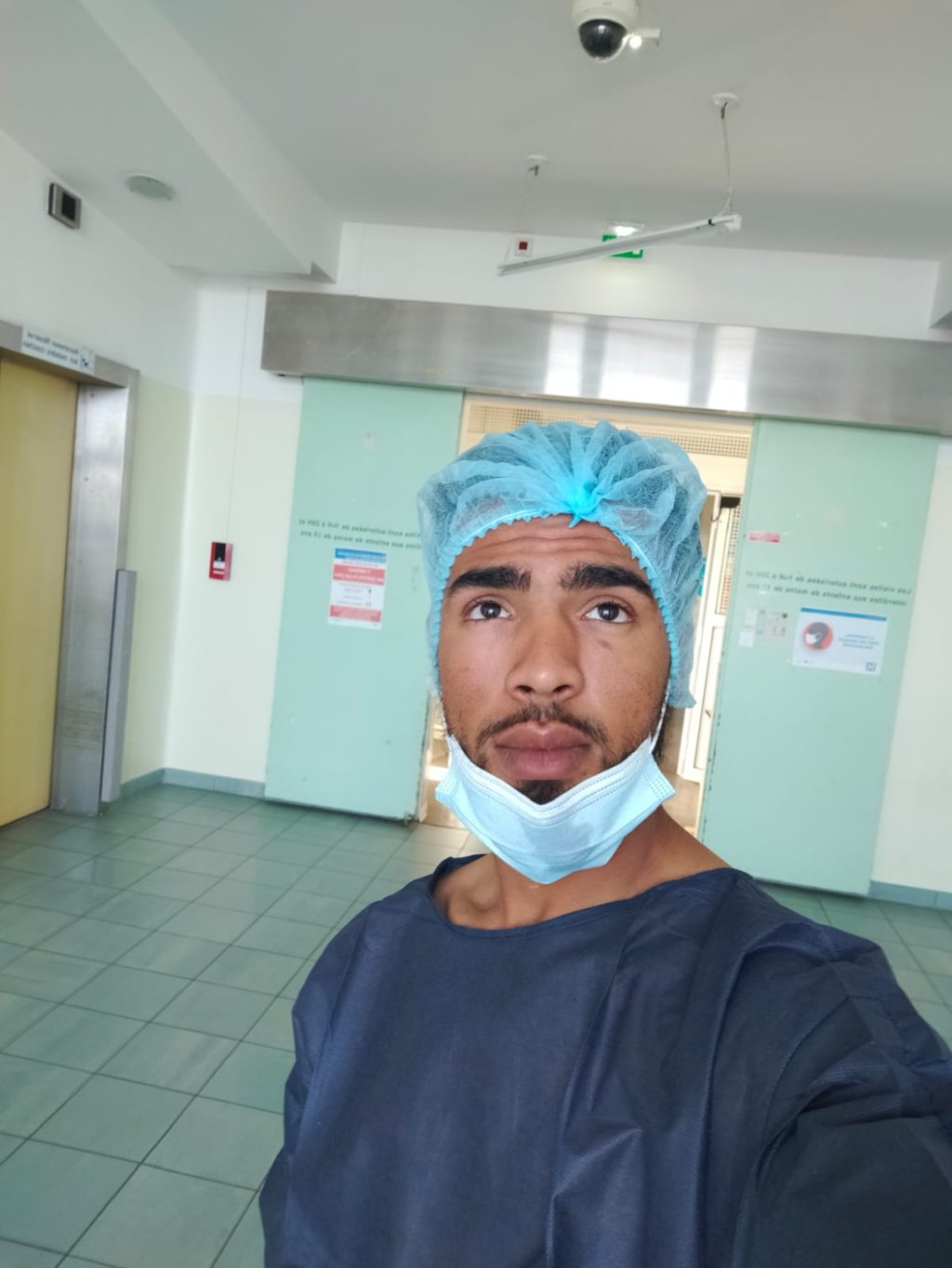 His room was in an apartment on the sixth floor with no lift, which made returning from hospital a painful and traumatic experience. His hospital stay also came with bad timing, as soon after his surgery Ayoub needed to find a new place to stay.
"My room was temporary, just for two months. I had been looking everywhere for a place to live. I had contacted lots of associations that help migrants but without success."
Luckily, a friend put him in touch with a couple who invited him to stay for a few days, until he could find another place. He ended up staying there for almost a month.
'Madame Giovanna and Monsieur Sergio'
"I came to Madame Giovanna and Monsieur Sergio. They are so nice. They did a lot of things for me. They gave me a home, they gave me food, they gave me love, they gave me everything."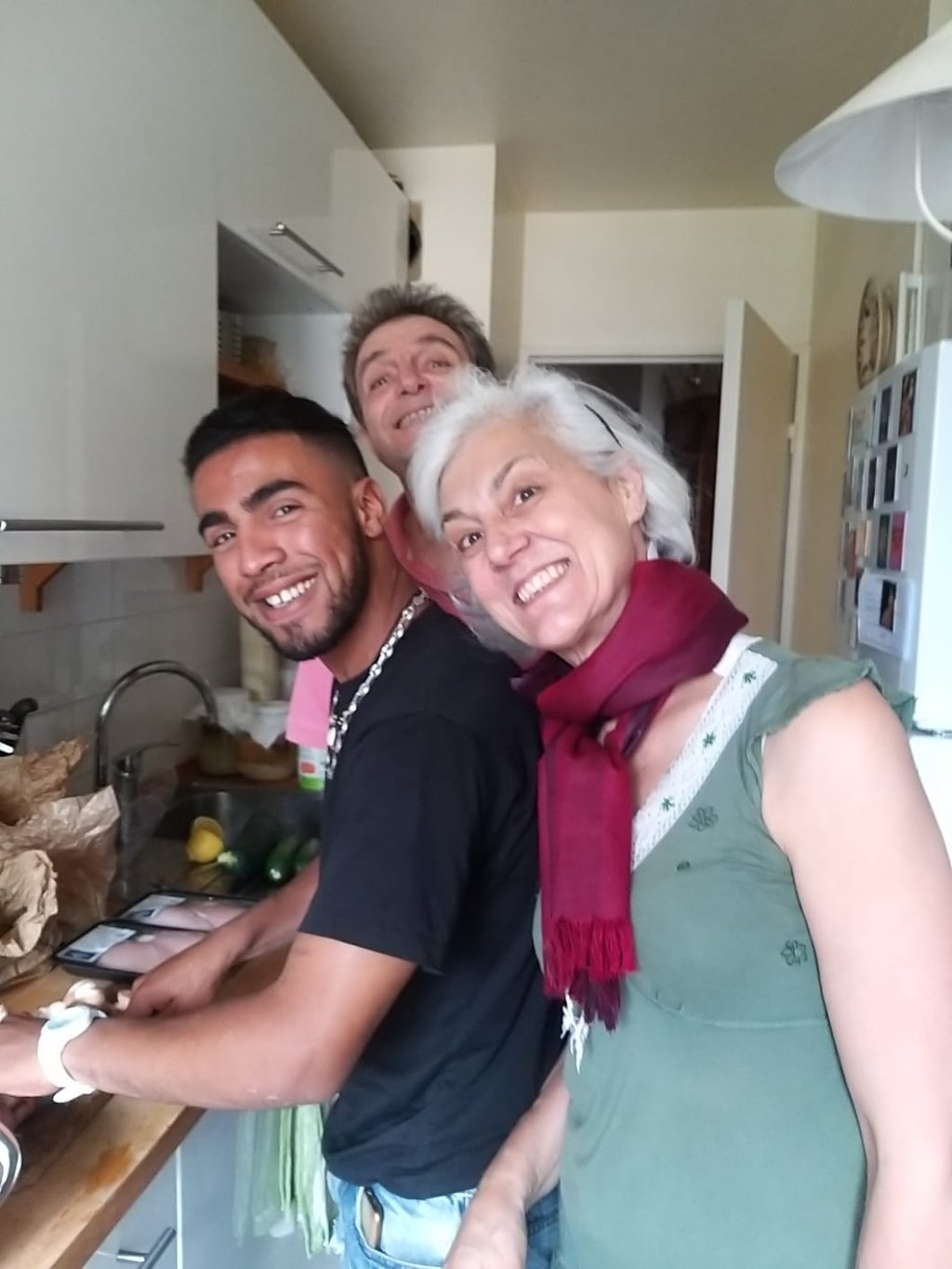 He still visits them regularly, cooking tagine and other Moroccan specialities. Ayoub says their emotional support was crucial when he was at such a low point.
"Just having someone to speak to was so good. I was not speaking with anyone about my problems, about my life. I told Madame Giovanna everything."
But Giovanna also gave him practical support: "I got a new passport in March, thanks to her. My domicile was with the association but the Moroccan consulate didn't accept it. That's why I needed someone to give me domicile. Madame Giovanna gave it to me. She helped me a lot."
Beaten up
But there was more bad luck on the cards for Ayoub. One night in early June, Ayoub was attacked by two people while waiting for a bus.
"I saw them inhaling drugs or something but I didn't take any notice. Then they asked me for a cigarette and I had just the one which I was smoking. I said it was my last one. They didn't believe me and they wanted to pick a fight. One of them hit me with a gas cannister and broke my jaw. I had to have an operation."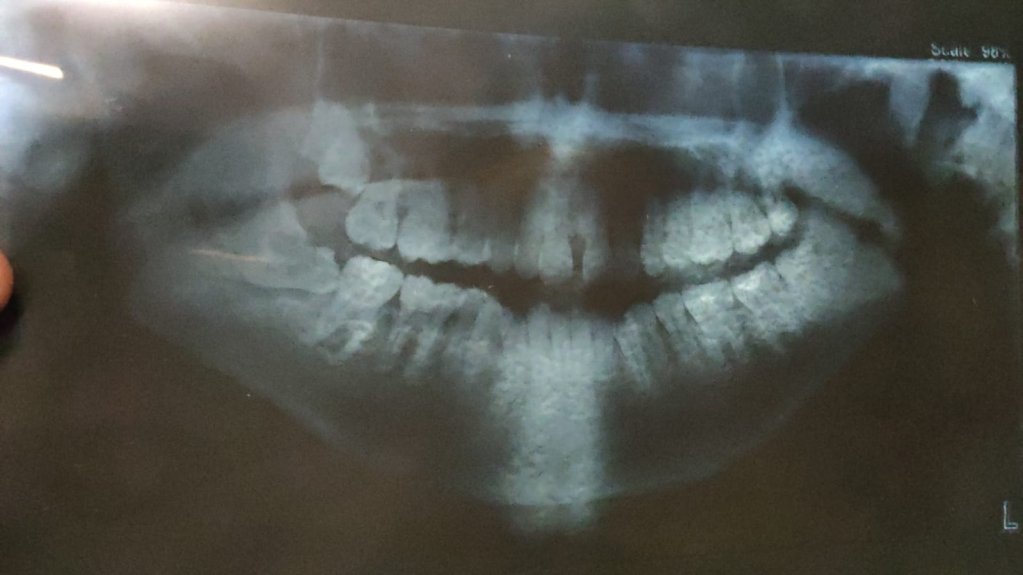 Praising the kindness of the medical staff who took care of him, Ayoub refuses to be negative:
"I'm always smiling. Even when I'm sad and hurting inside, I always put on a smile and try to be happy. I think positive and I believe in my God."
And on June 8 2022, Ayoub had something to really smile about when he finally received his university diploma.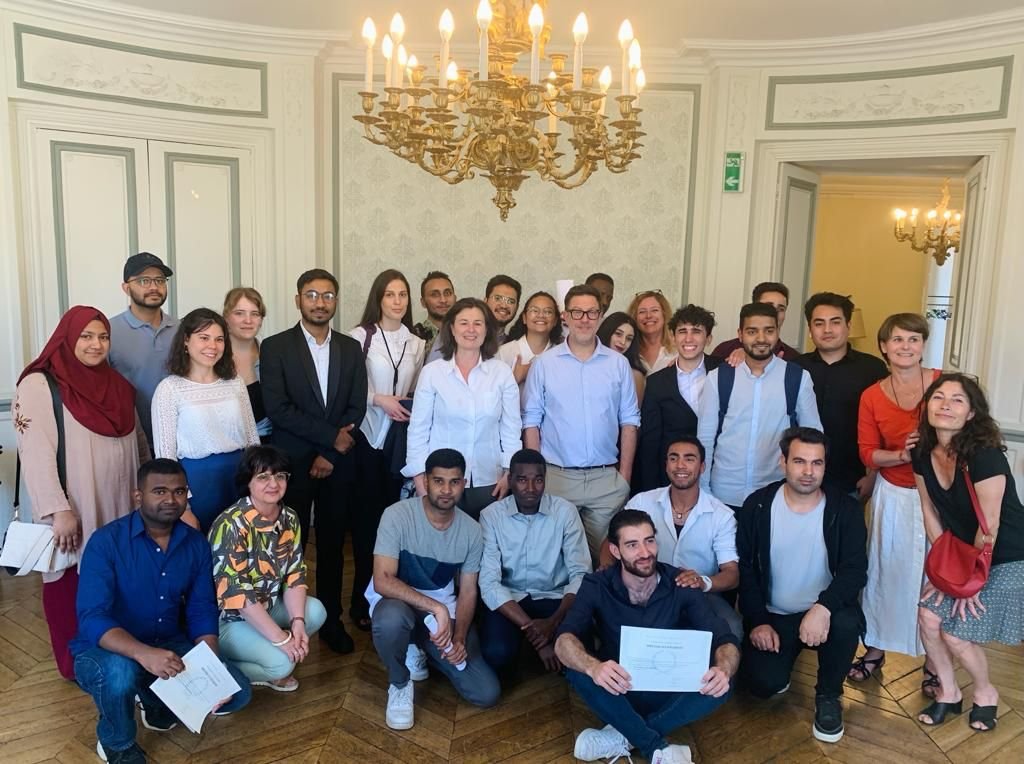 "So I didn't waste this year, not like the first year when I left for Turkey, which I lost just in travelling. I sent my parents pictures and they were really happy for me."
Ayoub's family never wanted him to leave and, like so many young migrants, he misses them -- especially his little brother who is now seven years old and has going started school. But Ayoub is determined to stay in Paris to complete his studies, and hopes to go to catering college.
His dream is to work as a chef and maybe one day have his own restaurant serving the Moroccan dishes he learnt from his parents, who he says are both excellent cooks.
A culinary future
Ideally, Ayoub would like to begin training for that in September -- but culinary courses involve practical internships as well as teaching:
"I'm a great cook and I'd like to train. I know a lot of schools where I can get my diploma in two years. After two years, you can automatically get a job."
But even here, he faces certain red tape challenges: "They don't ask about papers but they ask for employment certificates. I need a chef who will accept me to work with him and can give me work authorization. With that I can enrol in school."
Today, Giovanna is helping Ayoub to update and print out his CV. He is currently looking for a job and would like to do restaurant work of any kind. Giovanna, however, confirms that this is a bit problematic. "It's difficult for him to find someone prepared to employ him and provide wage slips when he doesn't have legal status here."
Luckily, Ayoub is quite resourceful. For now, he is earning a little money by selling clothes at the Porte de Clignancourt flea market.
Ayoub is currently living in a room he shares with seven other migrants, mostly north Africans, just 20 minutes' walk from Giovanna's apartment. He exchanges greetings with his room-mates but does not consider them friends.
Run by a migrants' association, he can live there rent-free for six months and has the option to stay for another six. This gives him the chance to breathe for a moment -- although Ayoub admits that life in Paris in general is not easy.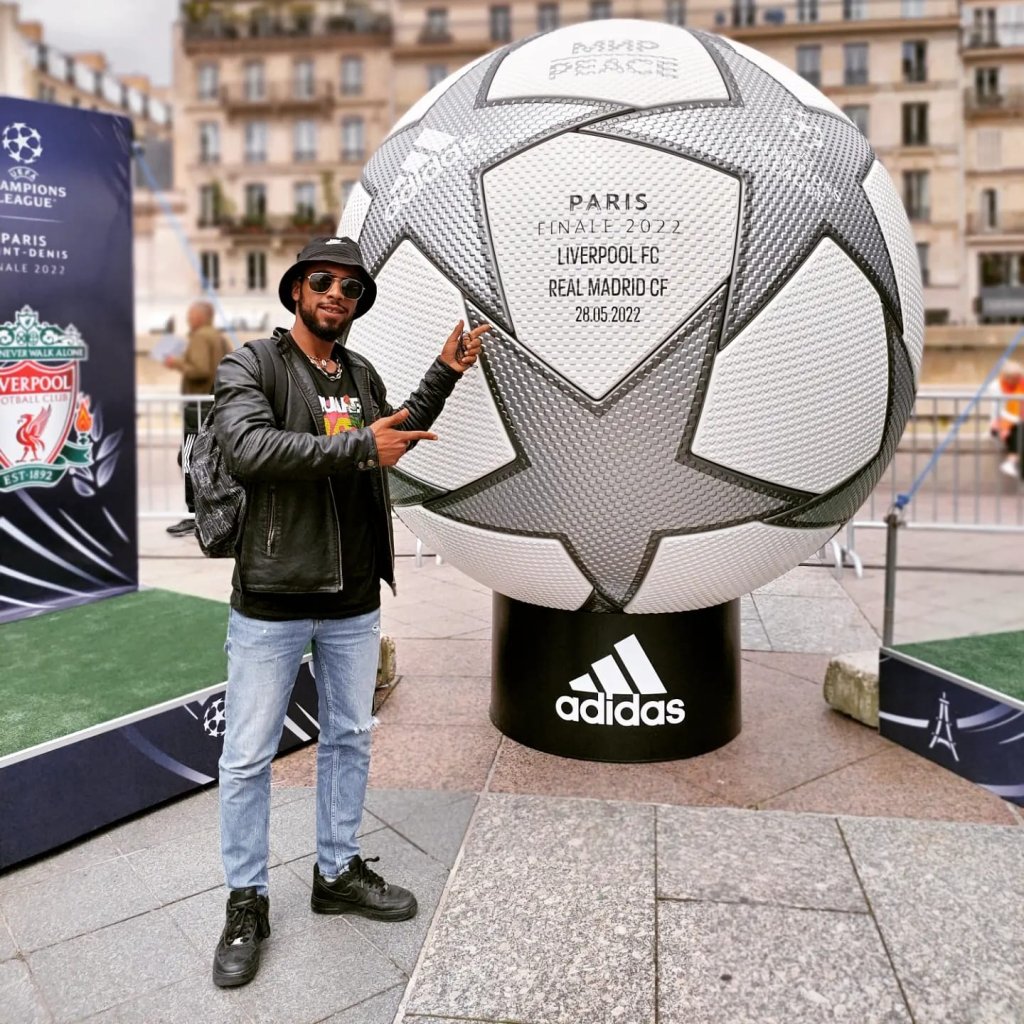 "A lot of people get papers; some get married, some get them through work. But I also see a lot of people here for 20 years who don't have papers. Really this year, I saw a lot of things I never saw in my life, I lived some things I never lived in my life."
But Ayoub is not giving up despite all the challenges. Now in his mid-20s, he's anxious not to waste time. He takes his CV and, with his characteristic smile, thanks Giovanna once more for her help.
"I'm not waiting for luck. Every day I wake up with energy and hope."