Around 40 migrants have reportedly left the French coast for Britain aboard a rubber boat on Monday, highlighting how despite efforts to tighten security in both countries, attempts to cross the English Channel continue.
The Agence France Presse (AFP) news agency reported how one of their journalists witnessed the group of migrants walking across a beach near Gravelines in northern France with a large dinghy on their shoulders. Gravelines is located roughly halfway between the two port cities of Calais and Dunkirk.
Many of the mostly male migrants were reportedly wearing red life jackets, however, there were also sightings of women and children in the group, according to AFP.
Just last Wednesday, French authorities were forced to rescue 166 migrants in several incidents after their various boats had encountered problems just off the coast.
Following repeated policing efforts by both French and UK authorities in a bid to curb irregular migration from France to the UK, new departures continue to take place — especially in the summer months, when sunny weather and calm seas fuel people smugglers to move more people across the sea.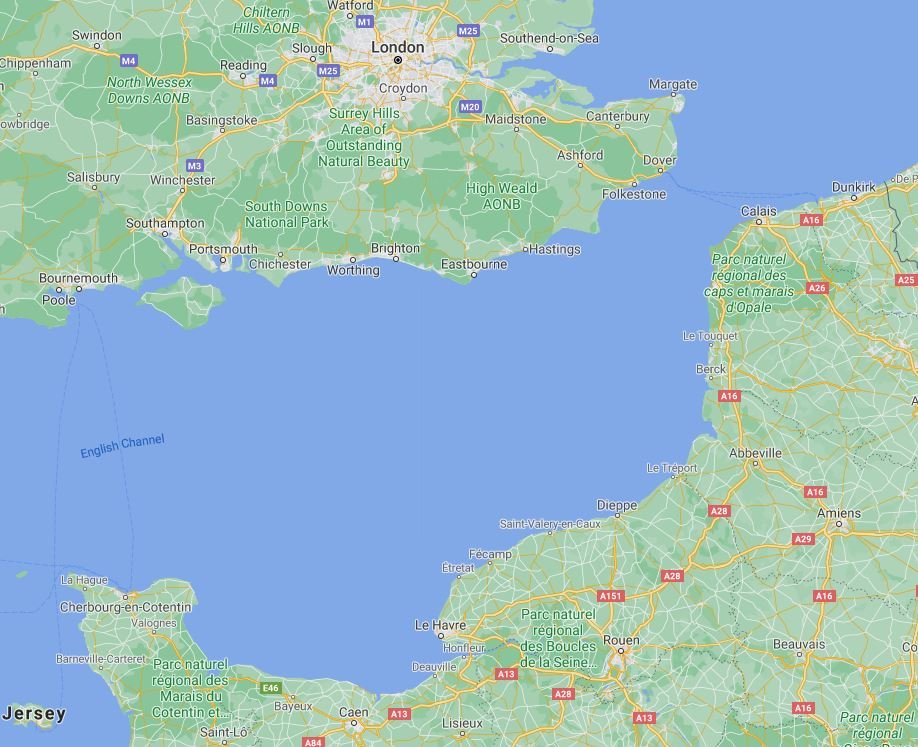 Read more: Two categories of refugees under Britain's new law
Deadly crossing attempts
The English Channel is one of the busiest shipping lanes in the world, with choppy waters and high rates of maritime traffic making the journey particularly dangerous. Last November, 27 people people aged seven to 47 died while trying to cross the channel to Britain. Only two people survived the shipwreck.
In June, French authorities arrested several individuals who they believe were involved in the mass drowning. So far, charges have been brought against 10 people in the case — including manslaughter. 
The French interior ministry recorded 777 attempts to cross the Channel in the first half of 2022, with "more than 20,000 people" in total trying to reach the UK this way. Compared to the same period in 2020, this marks an increase of 68% according to French figures.
France claims that authorities have managed to prevent 61 percent of attempted crossings so far this year — a figure that is up 4.2% compared to the same period last year.
Meanwhile, a total of 13,103 have been detained by the UK Border Force so far this year after making the crossing in nearly 400 boats. The rate of arrivals in the UK is rising fast, asauthorities reported only in late May that more than 9,000 irregular migrants had succeeded in making their way to the UK across the English Channel.
Read more: French police block numerous attempts of English Channel migrant crossings
with AFP, Daily Mail