Between July 9 and July 12, the Moroccan Royal Navy said they had rescued 257 migrants in both the Mediterranean Sea and the Atlantic.
Some of the migrants were on board make-shift boats, kayaks and even swimming, said a military source to the Moroccan Press Agency MAP. The migrants rescued reportedly mostly came from sub-Saharan Africa.
Women and children were among those rescued, reported MAP. At least one Afghan and one Yemeni were also reported to have been on one of the boats.
All those rescued were offered care on board the Royal Navy ships where needed, the military source told MAP, and were then transported "safely to the nearest ports of the Kingdom."
Morocco says in the first half of 2022, it has already dismantled at least 100 trafficking networks and has blocked "over 26,000 irregular departures," reported the Italian news agency, ANSA.
On July 8, the European Commission announced a new deal between the bloc and Morocco to help deal with migration and break the smuggling networks.
Moroccan migration policy
Last week, Morocco took part in an African Union migration conference where it presented its approach to migration. MAP reported that the Jordanian press had underlined how Morocco had been hailed in the international community for its humanitarian approach to migration.
However, in June, at least 23 migrants died -- many at the hands of the Moroccan police -- as they attempted to climb the border fence between Morocco and the Spanish enclave of Melilla. Moroccan authorities said that they would continue to "wage a battle against the trafficking networks and their trade in human beings."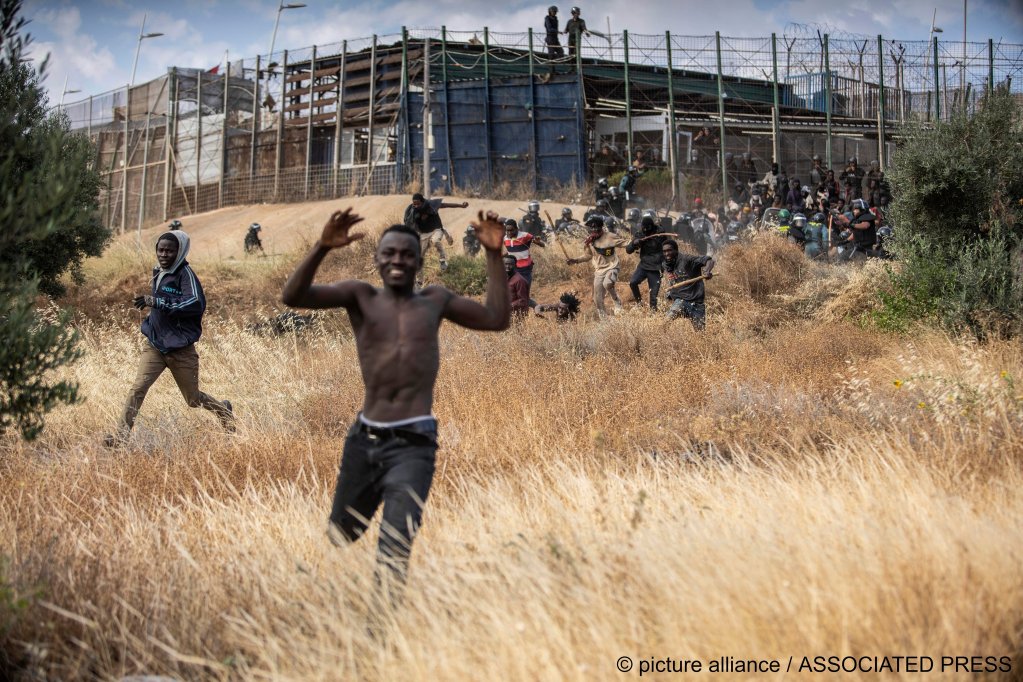 Deaths at Melilla border
The victims were among an estimated 2,000 people who attempted to storm the fences separating Morocco and Melilla. Many of these were reportedly mostly Sudanese nationals, the French press agency Agence France Presse (AFP) reported.
Humanitarian agencies working in the field of migration claim the death toll was even higher, saying that possibly as many as 37 people may have died. AFP said that even the official death toll of 23 is the worst reported there in years.
In 2021, the Spanish Interior Ministry stated that more than 40,000 migrants, many of whom are Moroccan, arrived in Spain by sea. During the first five months of 2022, the numbers of arrivals ncreased by 12% compared to 2021, reported AFP.
Morocco has undertaken the lead on migration issues within the African Union. However, that role is being criticized by some on the continent, including from within the African Union itself.
French broadcaster RFI published a statement from African Union Chairman Moussa Faki Mahamat in which he called for "an immediate investigation into the [deaths at the Melilla border], and remind all countries of their obligations under international law to treat all migrants with dignity and to prioritise their safety and human rights, while refraining from the use of excessive force."
In a similar vein, on July 12, the Algerian Press Service (APS) published a stinging analysis from journalist and civil servant Nambian Vitalio Angula.
Sending a clear message
His article, originally published on the Panafricanist portal, called for Morocco to be excluded from the African Union because of its treatment of migrants at its borders. "Morocco should be isolated and excluded from the African Union, which would send a clear message that members need to respect the rules," Angula said.
He added that Morocco should be "sanctioned" for its treatment of migrants coming from Chad, Niger, Sudan and South Sudan. Angula added that Morocco had continually shown a certain kind of disdain for other countries in Africa.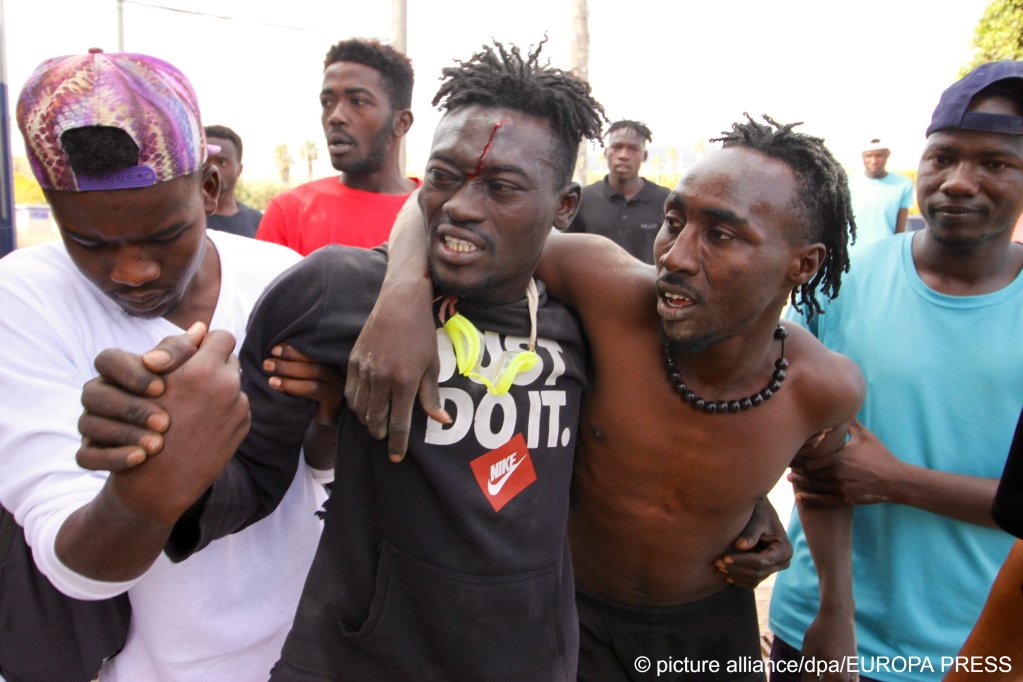 Morocco re-joined the African Union in 2017, after leaving the organization in 1984, when the organization allowed for representation from Western Sahara to join the union. Morocco has violated human rights and human dignity during its treatment of migrants, and has resorted to "excessive force," concluded Angula, as reported by APS.
Migration in Morocco
According to data published by the UN Refugee Agency UNHCR, since the beginning of 2022 a total of 14,543 migrants have arrived in Spain -- mostly from Morocco. 13,044 arrived by sea and 1,499 by land.
Last year 1,571 people were recorded as having died or gone missing on their way to Spain from Morocco. However, humanitarian organizations like Caminando Fronteras (Walking Borders) estimate those numbers are actually much higher.
In April 2022, the UNHCR updated its fact sheet on Morocco. At that time, they stated that there were about 19,620 refugees and asylum seekers registered with the UNHCR in the country. These people came from 48 different countries, including Syria, Yemen, Central African Republic, Ivory Coast, South Sudan, Sudan, Democratic Republic of Congo, Cameroon, Iraq, Guinea and the Palestinian Territories.
Morocco is considered to be both a transit and a source country of migration.