Some of the information for asylum seekers and refugees in the UK is not always available in the languages an asylum seeker might understand. On top of that, they are expected to know the meaning of a lot of abbreviations and acronyms. Here are a few of the most important terms to know.
➡️ This explainer is part of a series on acronyms for asylum seekers in different countries in Europe. Click here for an overview.
Advice
The British government has provided a list of centers and helplines which could provide advice depending on your needs and the area in which you live in the UK. The list includes community support, housing support, advice for vulnerable people and communities, homeless people and legal advice. It was last updated on June 13, 2022.
Asylum Aid
Asylum Aid is a charity. It provides free legal advice and representation to refugees and asylum seekers in the UK.
Age disputed application
This is when an asylum applicant is claiming to be a minor but his or her appearance suggests that she or he is over 18. The current Home Office policy is to treat the applicant as an adult "until there is credible documentary or other persuasive evidence to demonstrate the age claimed."
Common Travel Area
Refers to the free movement between the UK, the Channel Islands, the Isle of Man and the Republic of Ireland. This is available to those with British and Irish passports as well as anyone else with the right to enter or reside in those two countries.
CPS
Crown prosecution service. The principle public agency for conducting criminal prosecutions in England and Wales.
If you find yourself being prosecuted in the UK for something to do with your immigration status, you might like to check out the website of the charity "Right to Remain". It provides a "toolkit" and explains your rights and how the law works.
The charity advises that you get legal advice if you are making a visa application, an asylum claim or other kind of immigration or human rights application, as things can be "very complicated."
Legal aid in the UK can help people with little or no income pay for legal costs. However, in recent years it has been heavily cut.
Since October 2019, legal aid is available for separated children's immigration and citizenship cases.
It is also available for non-asylum immigration cases in Scotland and Northern Ireland. But not in England and Wales.
**Some exceptions apply. If you have been the victim of domestic violence, or if your case involves the Special Immigration Appeals Commission, or you have been a victim of trafficking, you should be able to qualify.
For asylum claims UK-wide (in all four countries of the union) it is available for asylum cases.
It is no longer available for family migration cases, which include family reunification applications under the Refugee Convention.
It is no longer available for advice about student visas, or about visitor visas.
It is no longer available for challenging a deportation, if your case does not come under an asylum or human rights (Article 3 European Convention on Human Rights) aspect to it.
You cannot receive legal aid for cases which are about the right to a family and private life (Article 8).
**If you do qualify for legal aid then the lawyer will conduct a merits and means test. That means they will see what strengths and weaknesses your asylum case has. If you have already been refused asylum and you don't have more than a 50% chance of succeeding, they will refuse to represent you.
The Means test, says the right to remain website, looks into your financial circumstances. You will have to be in receipt of asylum support and provide a letter from the Home Office proving that, which is not more than six months old.
If you don't have this type of support, the lawyer will have to look at recent bank statements.
Detention Action
This organization helps support those who have been placed in UK detention centers and campaigns on their behalf.
Also read: 'A radical act': Fighting to end indefinite detention in the UK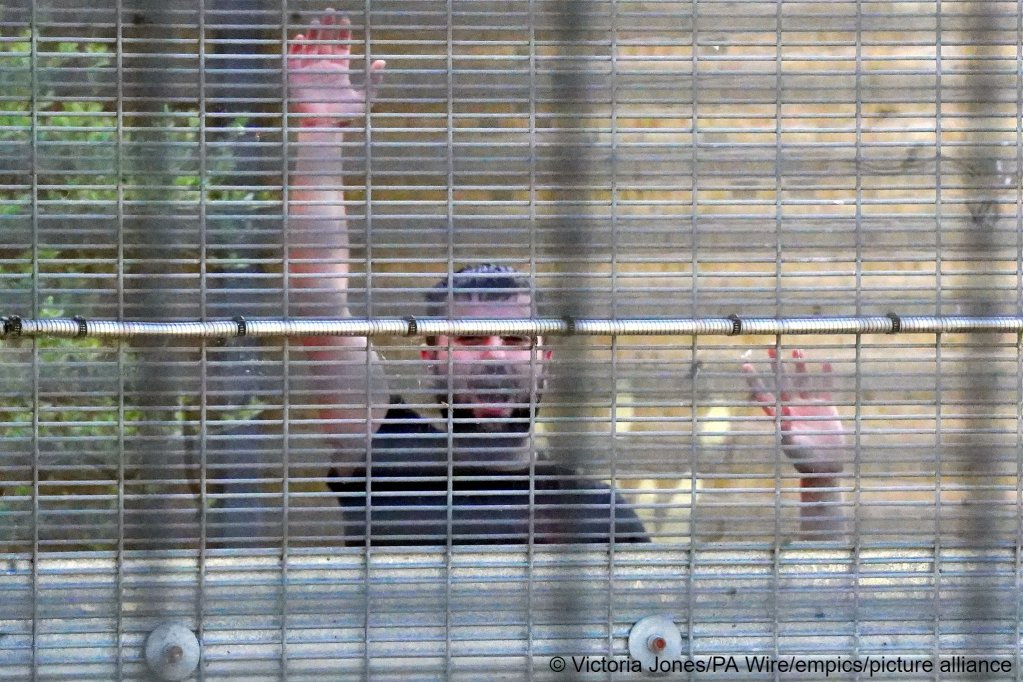 Detention Facilities (Migration)
The UK authorities have three main facilities for initially detaining migrants after they crossed the Channel.
Tug Haven (Dover)
Kent Intake Unit (KIU) (Dover)
Frontier House (Folkestone)
According to a report by the Inspectorate of Prisons, several hundred people would be sent to these centers at a time for checks and interviews. After that, some went to immigration removal centers (IRC – see below) or to hotel or hostel accommodation. Most were held for an average of 26 hours according to data from the Home Office for KIU and Frontier House.
In September 2020, the inspectorate found that "these facilities were badly equipped to meet their purpose." Some improvements were made for their next inspection in September 2021.
Discretionary Leave
This can be awarded to people who have either not been considered for international protection, or have been excluded. The government might award this to an Unaccompanied Asylum Seeking Child (UASC) "for whom adequate reception arrangements in their country are not available, or if the person is able to demonstrate particularly compelling reasons why removal would not be appropriate."
Discretionary leave can be granted for three years or less. For UASCs it can be granted for three years, or up until their 18th birthday, whichever comes first.
Family formation and reunion
This category allows the authorities to grant settlement to relatives on the grounds of their relationship to another person who is already settled in the UK or is a British citizen. This includes husbands, wives, children, parents and grandparents, as well as "other unspecified dependents."
Freedom from Torture
This is a medical foundation which helps care for victims of torture. They also publish information and campaign for the rights of those who have been affected by torture.
Help
The magazine sold by homeless people, the Big Issue published a list of charities helping refugees in the UK in June 2022.
Humanitarian protection
This is granted to a person who would "if removed face in the country of return a serious risk to life arising from the death penalty; unlawful killing; or torture or inhuman or degrading treatment or punishment." Even if you have been refused asylum, you may still apply for this status. It is normally granted for three years. After which you can begin the process to apply for indefinite leave to remain.
HSMP
Highly Skilled Migrant Program – For migrants who have certain skills to access special work or study routes into the UK.
IRC
Immigration Reception Center. According to the "Asylum in Europe" website, an information and research database working in conjunction with the ECRE (European Council on Refugees and Exiles), there are a range of reception facilities in the UK:
In initial accommodation centers, food is provided at "fixed times" and there is little choice. One center does provide self-catering accommodation, but most others just offer cooked food. Rooms are lockable but you may have to share with a stranger. Usually you stay in the initial accommodation center for 3-4 weeks. You can go outside at any time.
There are also a number of centers in former military barracks. There have been issues reported with this type of accommodation.
Other asylum seekers might be housed in flats and houses dispersed around the UK. Normally you can stay here for most of the time while your asylum claim is being decided. Nuclear families are housed together, but two single-parent families may have to live in the same house. There is no choice of where you are sent to live. Sometimes families are separated if some members of the family are not part of the same asylum claim as the others.
There are also Immigration Reporting Centers. According to the British Government website, there are 13 across the UK. You may need to report to these centers if you do not have permission to stay in the UK. There are two centers in London, two in the Midlands, one in South Yorkshire, in Sheffield, one in Cumbria for the North East in the city of Middlesbrough, one in West Yorkshire in Leeds, one in Lancashire in a part of Manchester known as Salford. For the west of northern Britain, around Merseyside, the center is in Liverpool. The east, south west and south central parts of England have call centers and ask for you to report to a police station. In Scotland the center is situated in Glasgow and in Northern Ireland it is in Belfast. Wales has centers in both Swansea and Cardiff.
IRC – Immigration Removal Center
According to the UK government, there are 9 removal centers in the UK:
Brook House near Gatwick airport
Colnbrook in Middlesex
Derwentside, County Durham
Dungavel House, South Lanarkshire
Harmondsworth, Middlesex (not far from Heathrow)
Larne House short term holding facility, Antrim (Northern ireland)
Manchester short term holding facility
Tinsley House, Gatwick
Yarl's Wood, Bedfordshire
Visiting is allowed at these centers but you need to book an appointment.
JCWI
Joint Council for the Welfare of Immigrants is a place to go if you need help. They are a non-governmental organization that believes in a fair and just immigration system. They provide information and services for migrants in the UK. They have a range of guides about different aspects of immigration, from explanations about the UK government's "hostile environment" to the "UK spouse visa" guide. They also have information on NHS charges, and how the points-based immigration system works.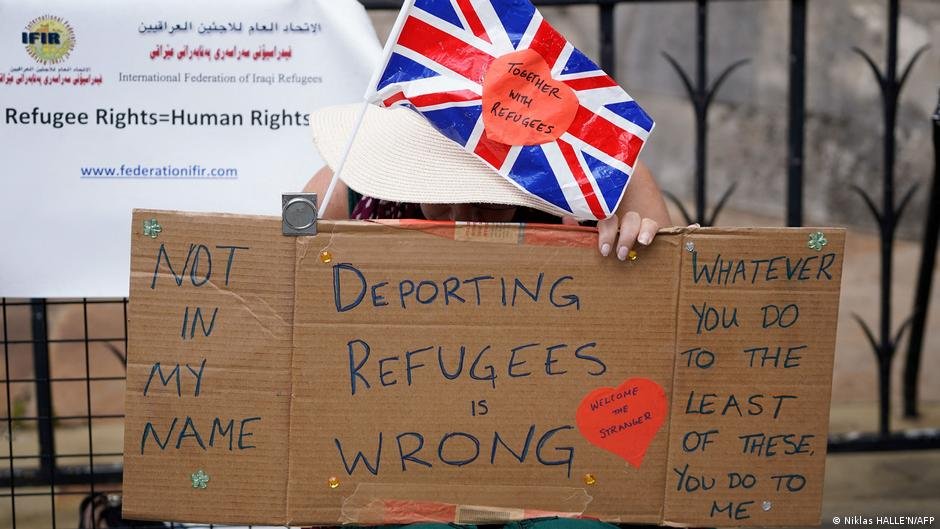 ILR
Indefinite Leave to Remain. This allows you to settle in the UK for an indefinite amount (permanent) of time.
Initial Decision
This is a decision on your immigration status issued by the UK border agency. You can appeal this decision.
NHS
The NHS is Britain's National Health Service. For British citizens and those with the right to remain, it offers free health care and consultations. Some people do have to pay some money for prescriptions though.
Since 2014, those without indefinite leave to remain (permanent stay permit) and those who do not have a temporary permission to work or study, can be charged for health care.
You can still access primary health care (accident and emergency, and specific measures needed to protect public health, for instance measures against infectious diseases) as well as conditions resulting from particular forms of violence. However, secondary services may be charged, depending on which part of the UK you are in.
These services are exempt from charges:
Accident and Emergency
Treatment and diagnosis of specific conditions relevant to public health and sexually transmitted infections (STIs)
Family planning services
Treatment of conditions caused by particular forms of violence
Palliative care services provided by charities
Non-relevant community services such as those provided by Gps, school nurses and health visitors.
For more details, see the JCWI / Doctors of the World guide.
Refugee
This is defined by the 1951 United Nations Convention. It is a person who "owing to a well-founded fear of being persecuted for reasons of race, religion, nationality, membership of a particular social group or political opinion, is outside the country of their nationality."
Refugee Council & Scottish Refugee Council
The Refugee Council is the largest organization in the UK working with asylum seekers and refugees. They help and support refugees and asylum seekers and try and make sure their needs and concerns are addressed.
Scottish Refugee Council does a similar job in Scotland. They also organize campaigns and initiatives, check out their social media pages for more information and activities in which you can join.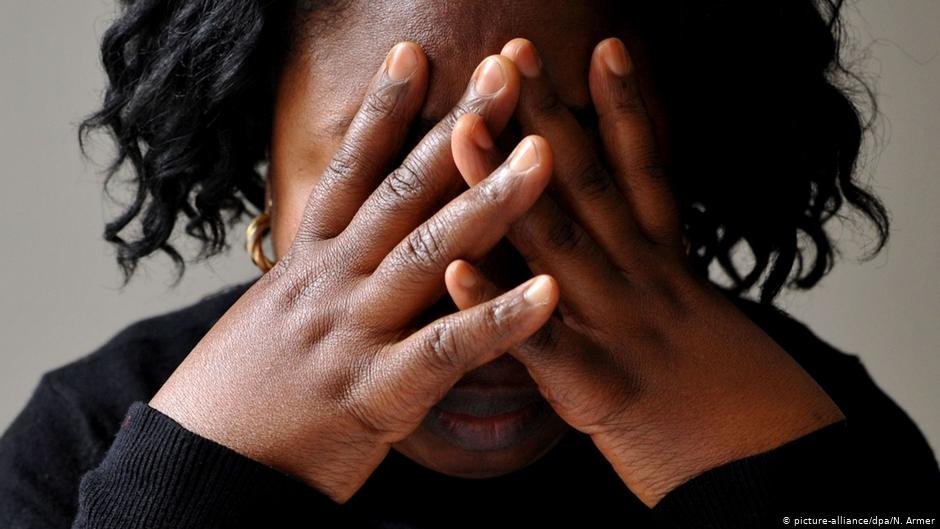 Refugee Women
There are a number of groups in the UK to help refugee women.
Refugee Women's Association, provides a range of services, including confidential advise and counseling, help looking for work and customized training courses.
Women for Refugee Women – tries to help refugee women.
Refugee Women's Resource Project. This was set up in April 2000 by the charity Asylum Aid. It provides free legal representation and advice. It also aims to help women fleeing serious human rights violations and gain protection in the UK.
Refugee Education Training and Advisory Service (RETAS)
Listed on the UNHCR list, RETAS is a registered charitable organization offering information, advice and guidance on education, training and employment for refugees.
SAWS
Seasonal Agricultural Workers Scheme. This is the scheme whereby the government sets quotas each year for the number of workers who can apply for specific short-term work visas to enter the UK to carry out a particular job. For instance fruit and vegetable harvesting between May and October.
UASC
Unaccompanied Asylum Seeking Child. This is a child who is hoping to seek asylum but has arrived under 18 without any parent or guardian present with them.
UK Border Agency / UK Visas and Immigration
Since 2013, the UK Border Agency is called UK Visas and Immigration.
This government organization manages applications for people who want to visit, work, study or settle in the UK.
It has information on how to apply for certain schemes, visas and British citizenship, as well as the EU Settlement Scheme, which came into effect post-Brexit.
VPRS – Vulnerable Persons Resettlement Scheme
This was set up by the UK government in 2014 to help Syrians fleeing war. It was expanded a year later, promising to resettle 20,000 Syrians by 2020. According to the UK government it was the largest scheme in Europe at the time.
It was designed to resettle Syrians who were already refugees in Turkey, Jordan, Lebanon, Iraq and Egypt and provide them with direct and safe passage to the UK.
The government said it delivered on its commitment and resettled a total of 20,319.
VCRS – Vulnerable Children's Resettlement Scheme
This was launched in 2016 by the UK government. It aimed at resettling 3,000 "at-risk" refugee children from the Middle East and North Africa (MENA) region.
The UK government worked closely with UNHCR on this one. They brought over unaccompanied children, but also vulnerable children at risk, "such as those threatened with child labor, child marriage and other forms of abuse or exploitation."
Now ended, the government says it resettled 1,838 children via this scheme.
This list was compiled with information from various organizations, quoted in the text. The UNHCR also provides a list of useful links to do with immigration in the UK.