The German government is considering plans to lighten bureaucracy and make it easier for skilled migrants to take up the many jobs available. According to one estimate, there are 1.7 million vacancies in Germany.
The German government has already tried to make things a little smoother for foreign workers hoping to find employment in Germany, but now, organizations and industry leaders are lining up to tell the government they need more workers. According to the specialist German business and finance newspaper Handelsblatt, there are currently 1.7 million job vacancies in the country.
Chaos at German airports has left the airline industry and airport staff calling for new workers to be hired immediately. But training, security checks and the omnipresent German bureaucracy are reportedly holding things up.
Towards the end of June, airline industry experts were admitting that it would be at least August, and the end of some states' school holidays, before many of the newly hired workers from Turkey could actually start handling baggage and clearing the backlog and queues currently experienced by many travelers.
Also read: German interior minister proposes new route to residency for long-term migrants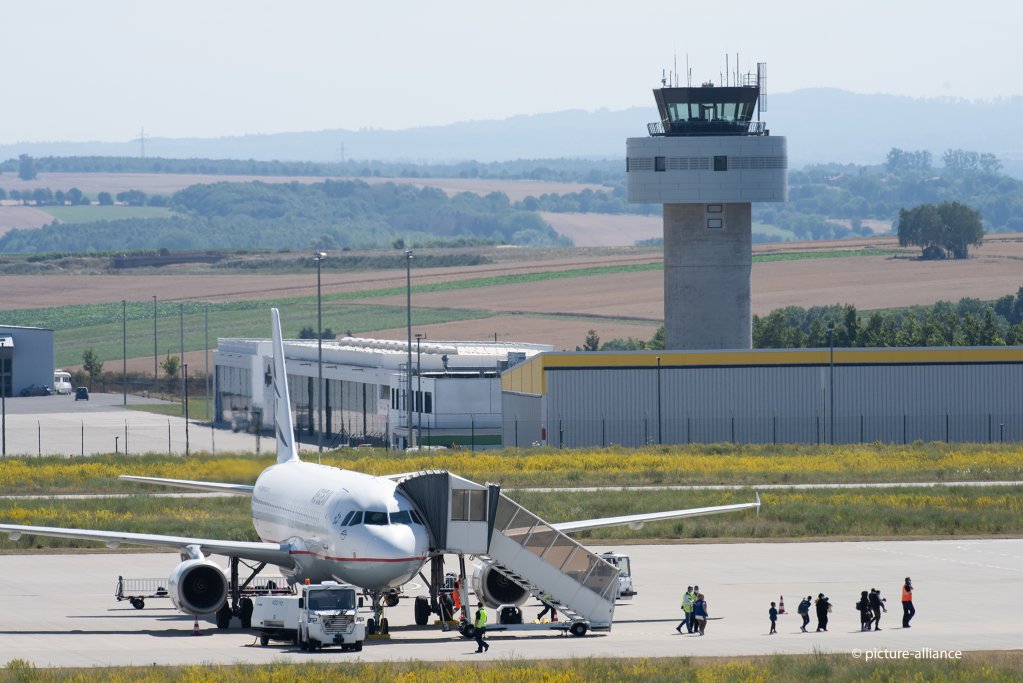 Turkish workers to fill airport vacancies
On July 10, Germany's national public radio Deutschlandfunk spoke to an employment agency in Turkey who supplies workers across Turkey. The spokesperson for the agency said that their agency was being asked to supply workers with at least some knowledge of German to German airports too.
"Airport workers in Turkey have to pass certain exams," stated the spokesperson, so this shouldn't be a problem for when they come to work in Germany. "We adhere to international airport standards," she concluded.
Deutschlandfunk though, said that what might stand in the way of their arrival, could be that future Turkish workers would have to pass security controls and present to the German police proof of their address over the last few years.
Carers needed
On July 18, the Bundesverband privater Anbieter sozialer Dienste e.V --BPA (an association that represents the interests of non-state care facilities and workers –including religious-run hospitals and carehomes and workers within those institutions--) called on the government to speed up the approval process for international careworkers.
"In the state of Lower Saxony," read a press release from the BPA, "10,000 carers are being sought urgently. Carers from abroad have to wait several months, or in some cases more than a year for their qualifications to be formerly recognized [and thus be able to start work]."
The BPA added that the most important role of the authorities was to speed up this recognition process. "Foreign carers, who want to work in Lower Saxony, must be given a faster start in their jobs," said Ricarda Hasch, the leader of BPA in Lower Saxony.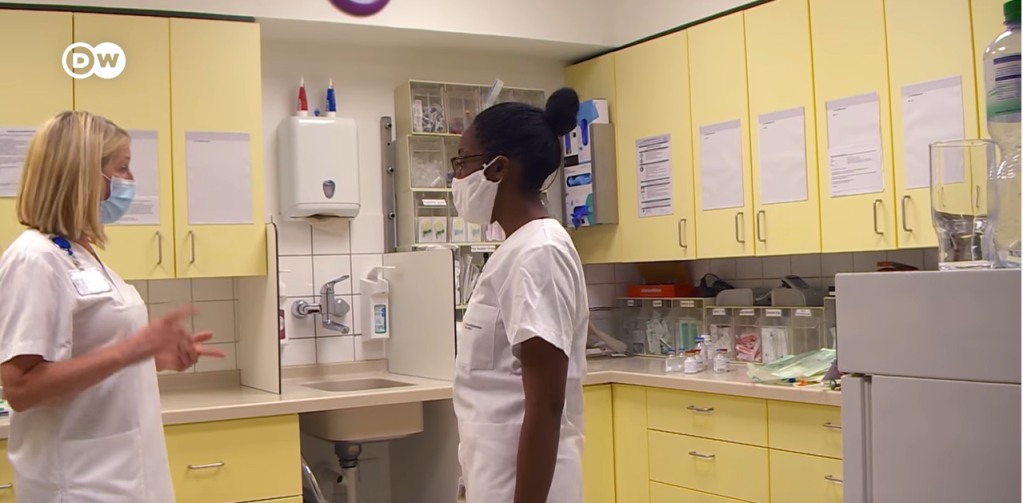 Hasch added that foreign carers had to present their certificates, experience and training to the authorities in Lower Saxony before they would be allowed to work. "When they go for months without a response [from the authorities] it is not only frustrating for the carers themselves, but also for those who are in need of care, especially for seriously ill children and their families, this is a huge problem."
The result, said Hasch, was that children with serious conditions often ended up staying in hospital and could not be sent home to their families because there just wasn't enough qualified personnel to care for them.
'Long bureaucratic procedures'
According to Hasch, the numbers of foreign carers who want to work in Germany in this sector is not lacking, the need for them is also "pressing." What was problematic was that the state authorities were preventing important work from taking place by "over-long bureaucratic procedures."
Although Lower Saxony's Health, Social and Equality Minister Daniela Behrens has declared the state in favor of encouraging migrants to qualify in these kinds of professions, Hasch says the state needs to go further. She points out that there are enormous costs to recruiting and integrating foreign nursing staff and at the moment that falls on the employers rather than being supported by the state or the federal government.
Her argument might be about to reach the ears of the federal government. In a guest article for Handelsblatt, the German Interior Minister Nancy Faeser and the German Employment Minister Hubertus Heil, both from the ruling Social Democrat party SPD, say they want to make sure that bureaucracy should not stand in the way of work.
Speeding up recognition of qualifications and visas
Politicians hope to make the recognition of professional qualifications smoother and faster, reports Handelsblatt. This is good news too for the head of the German Industry and Trade Council DIHK (Deutschen Industrie und Handelskammertags) Peter Adrian.
Adrian told Handelsblatt that in Germany "in the next ten years we will be facing a demographic dropout of about four to five million workers, we need to compensate for that." He added that it was important then that recruiting foreign workers and getting them to fill places "worked practically."
The first thing that the German authorities needed to do is join up visa offices, foreign workers bureaus and German representation in foreign countries, Adrian said. "It shouldn't be the case that the employer has to run after all the foreigner's offices for their new employees just to get them the correct forms to be allowed to work."
Germany's huge job deficit is spread across many branches. Not just highly qualified sectors but in almost all professions, President of the German Institute for Economic Research (DIW –Deutschen Instituts für Wirtschaftsforschung) Marcel Fratzscher told Handelsblatt.
'Every year Germany will need at least 500,000 additional workers'
"In the next ten years, every year Germany will need at least an additional 500,000 workers," explained Fratzscher. Recently, Germany announced that they would be offering the possibility to those who had lived in Germany for many years, but had been refused asylum, provided they demonstrate their will to work and integrate in the country.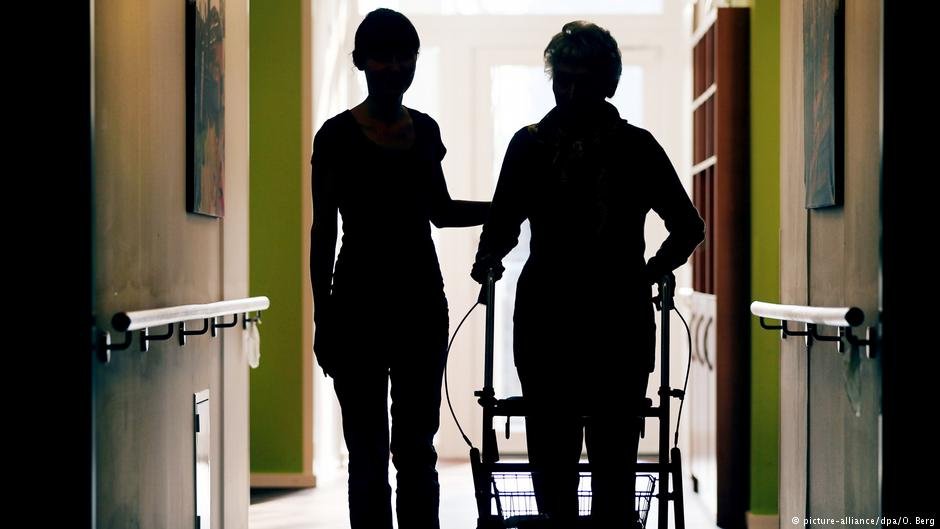 Now, Faeser and Heil want to push a second migration proposal through parliament, Handelsblatt reported. Qualified migrants who can prove their experience and their training, and who have successfully received a job offer from a German employer, should be allowed into the country to begin work.
The process of officially recognizing their qualifications and getting them visas will then proceed alongside their work and will be financed by their employer.
In March 2020, the German government already proposed a law that should have made the recognition of foreign qualifications quicker and easier. But under this law, potential workers had to prove before entering Germany that their foreign qualification was equivalent to that of a German one, and this loses "precious time," wrote Faeser and Heil. The Handelsblatt noted that it also represents a loss of money for a potential employee because they have to pay to get these recognized and cannot work until they are.
Three-month stay
The recognition process, think the ministers, is representing a huge block for many migrants who, faced with paying quite large sums and waiting for the process to reach an end before they can start earning, can be put off by the process. Deutschlandfunk said that future Turkish airport workers were being asked to pay at least €100 for a visa in order to work in Germany. "That represents for some about a third of their monthly income," said the Deutschlandfunk reporter Uwe Lueb on July 10.
"When everything works, the Turkish airport workers could be earning upwards of €2,000 per month," reported Lueb, "and they will be given initially a three-month stay, that will give the German airport authorities enough time to work out new solutions for the autumn."
In 2020, the German Statistics Office said that they processed around 59,000 foreign qualification recognition requests, and 44, 800 of these foreign qualifications were fully or partially recognized. The latest proposals though want to go further, reports Handelsblatt.
Searching for jobs from within Germany
Under the newest proposition, some potential employees will be allowed to come to Germany to begin their job search, not just after receiving a job offer. Those who want to come to search, will first have to prove that their qualification is equivalent to that of a German qualification and will also need to show evidence that they have enough money to support themselves both during the job search and afterwards. If they meet these criteria, they would then be presented with a short stay permit to start their search.
Germany is also hoping to lower the threshold for those holding an EU Blue Card for highly qualified migrants. At the moment, you need to be earning €56,400 per year in order to come to Germany, but this sum could be lowered in the future.
Previously, reports Handelsblatt, Germany attracted more EU migrants who could move freely between states and might come to take up a qualified position in Germany. But since the COVID-19 pandemic, the numbers of those coming from inside the EU have sunk somewhat. In 2020, writes Handelsblatt, 158,000 EU citizens came to Germany then left.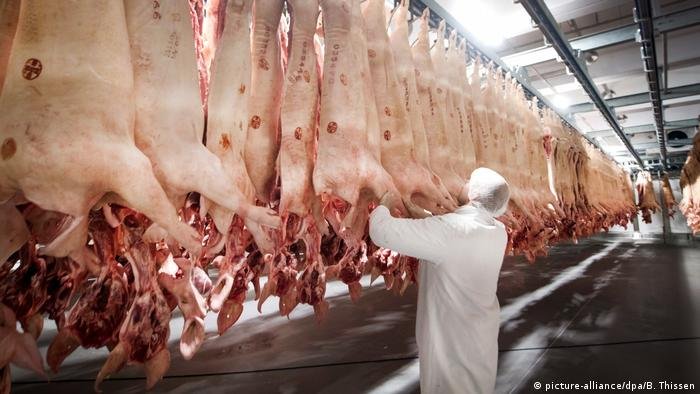 Lifting of quotas?
Every year, Germany also allows up to 25,000 migrants from Albania, Bosnia and Herzegovina, Kosovo, Republic of North Macedonia, Montenegro and Serbia in to work. This quota is set until the end of 2023, reports Handelsblatt, but in their election program, the ruling coalition parties said that they would lift the quota after that.
But in spite of all these programs and quotas, the President of the DIW Peter Fratzscher, is not too hopeful. "We cannot solve our job vacancies with migration alone." Fratzscher thinks that women in Germany who are working part time have to be offered incentives and the possibility of being able to take up full-time positions again.
Fratzscher believes that many would like to work more, if only the financial, family and bureaucratic situation made it easier for them. "The German government really needs to focus on removing these hurdles which are preventing women from working full time," Fratzscher told Handelsblatt. Some of those hurdles, thinks the economist, would include reforming the way married couples are taxed, the way mini-jobs are administered and a massive investment in schools and kindergartens.
Much of the reporting for this article is based on a feature in Germany in the online version of Handelsblatt