On Tuesday, the Spanish government passed a bill which will help ease the path to working for undocumented migrants. An estimated 500,000 people are currently employed in Spain's shadow economy.
The bill, which was approved by the Spanish Cabinet on Tuesday (July 26), is a way for the Spanish government to fill vacancies in understaffed sectors of the economy like the hospitality industry, agriculture and farming.
Once implemented, the new law could change the route to work for the estimated 500,000 undocumented workers, many of whom are currently employed in the "underground economy", reported the news agency Associated Press (AP).
The hope is that thousands of currently undocumented workers will now be able to join the official labor force, and thus pay taxes and contributions to the country, as well as regulating jobs in sectors lacking workers.
In addition, the bill will ease the work permit requirements for migrant workers who have already made Spain their home.
Also read: Shacks destroyed by a fire in camp for undocumented workers
Need to change 'slow and inadequate' procedures
Spain's migration ministry "acknowledged that previous procedures were 'often slow and inadequate,' leading to high social and economic costs for the country."
Jose Luis Escriva, Spain's Social Security and Migration Minister, told a press conference he hoped "these measures will provide us with better tools to tackle the challenges posed by migration." The minister hoped that the reforms would "encourage regular, orderly and safe immigration," the French news agency Agence France Presse (AFP) quoted him as saying.
Also read: Spain and Morocco resolve to discourage irregular migration
Migrant workers who have been in Spain for two years or more will be able to enroll in training courses for jobs in the sectors with the most vacancies; the courses will allow the workers to apply for temporary residence papers.
International students from outside the EU will also now be able to take up employment in Spain at the end of their studies, reported AP. Previously, they had to wait three years before doing so. Even while studying, these students will be allowed to work up to 30 hours per week.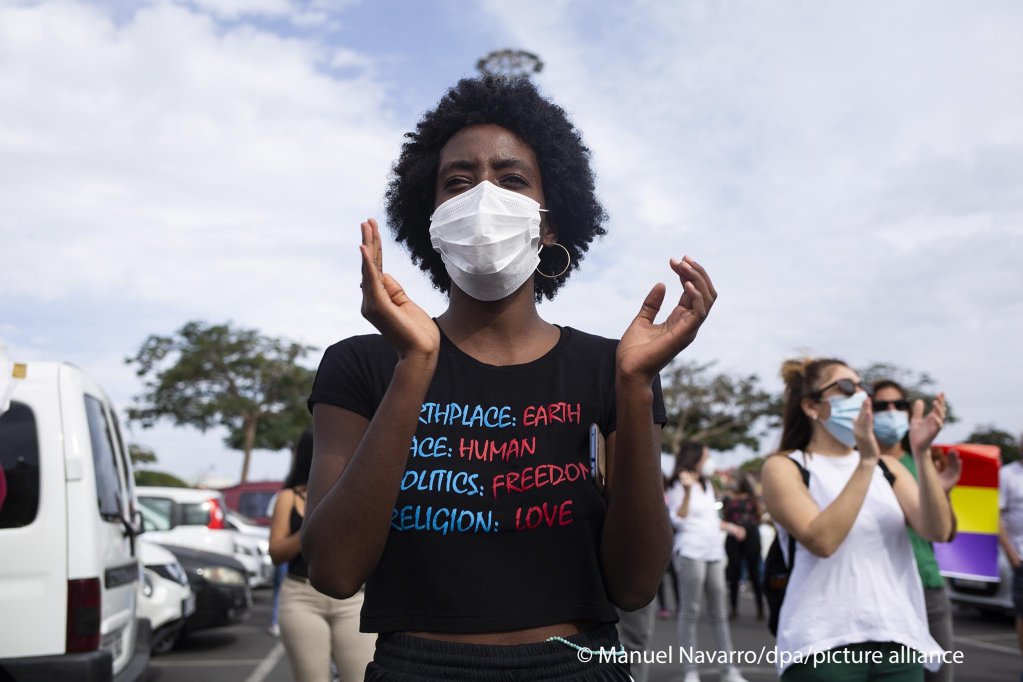 Undocumented workers can apply for work permits
Undocumented workers who have been in Spain for at least two years and have been working without the correct papers for at least six months will also be able to apply for work permits under the new law.
The ministry will reportedly publish an updated list of the job areas where workers can now apply. Back in June, when this bill was reported by the English language news portal Morocco World News (MWN), the construction industry, sales, telemarketing, and software development were also listed as sectors that often employed migrant labor and had many vacancies. AFP added that driving trucks and delivery was another sector that needed to fill vacancies.
According to MWN, the COVID-19 pandemic had a particular impact on Spain's job market and economy, with vacancies also present in the technology industry.
Also read: Girl born on migrant boat granted Spanish nationality
In addition to the new measures, Spain has existing migration programs with countries like Morocco, as well as Latin American countries Ecuador and Colombia to help ease job shortages in some of the aforementioned areas, reported AFP.
Spain needs the workers to pull its economic growth back on track as much of the world and the Eurozone prepare for a likely recession in the last quarter of the year.
According to the UN refugee agency UNHCR's latest figures (updated on July 24), 16,231 migrants have arrived undocumented in Spain so far this year. In 2021, that number for the whole year topped 41,000.
Many of those who manage to stay in the country do end up working in the shadow economy, where exploitation and underpayment is rife.
With AP and AFP