More than 300 Afghan refugees will have arrived this week in Italy via humanitarian corridors. The first arrivals touched down in Rome on Monday and Wednesday, more are expected to arrive on Thursday.
On Wednesday (July 27) 230 Afghan refugees touched down in Rome's Fiumicino airport. A further contingent are expected to arrive from Iran on July 28.
In total, more than 300 Afghan refugees will have arrived this week. A smaller group of just nine people flew into Italy from Iran on Monday, stated a press release from Comunità Sant'Egidio and the Italian foreign ministry on Monday.
Wednesday's flight, from Islamabad in Pakistan, is courtesy of Italy's latest humanitarian corridor, an operation based on the agreement between the Italian state, and the Catholic organization Comunità di Sant'Egidio, in conjunction with the Federation of Protestant Churches in Italy, and other human rights organizations, including Tavola Valdese, Arci, the Italian branch of the Catholic charity Caritas, the UN Migration Agency --IOM, INMP (Italy's national institute for the promotion of health in the migrant population and the UN Refugee Agency UNHCR.
Those able to board flights in the humanitarian corridors, stated the foreign ministry, are predominantly women and children.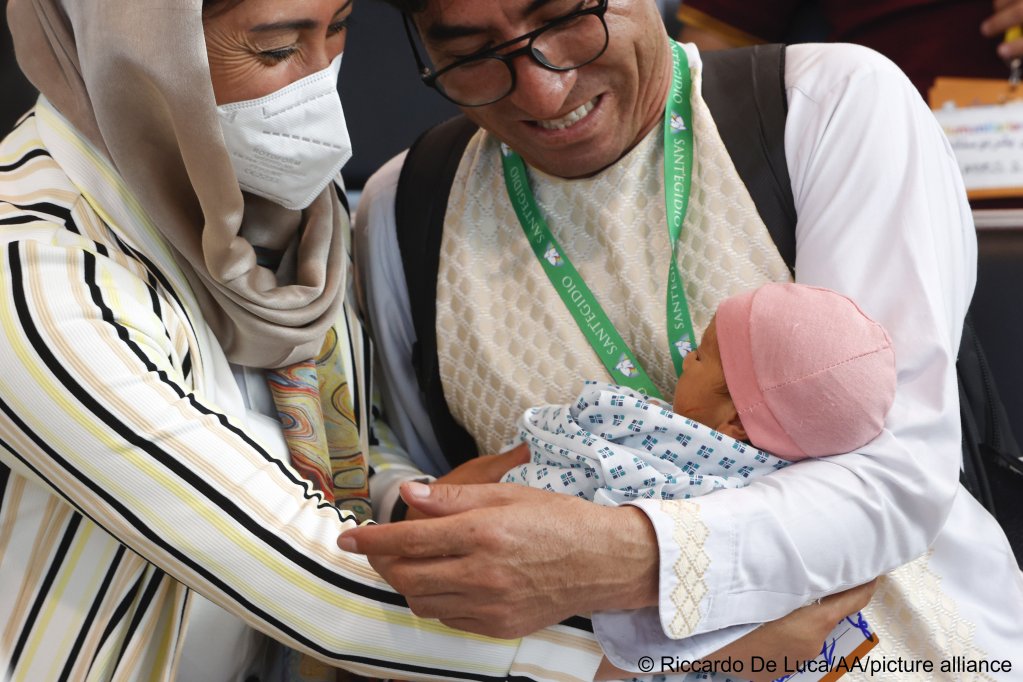 1,200 Afghans in total expected to be transferred via humanitarian corridors
In total more than 1,200 particularly vulnerable Afghan citizens will be transferred to Italy. Not just from Pakistan and Iran, but also from other countries in the region, stated the ministry.
However, even greater numbers of Afghans are arriving in Italy via irregular means. More than 3,280 Afghans have arrived in Italy via these routes, reports news agency Associated Press (AP).
Afghans were now among the top nationalities to attempt to cross the Mediterranean towards Europe, according to the UN migration agency. Just last Friday, 8,121 Afghans arrived in Europe, according to the IOM.
Humanitarian corridors are meant to provide an alternative to people being forced to use smugglers in order to reach safety. However, many tens of thousands each year turn to smugglers as it can be very hard to win a place on board one of the corridor flights.
The more than 300 refugees in arrival this week will be offered accommodation by the various partner organizations as well as citizens and religious congregations who can volunteer to offer help to those arriving via the corridors.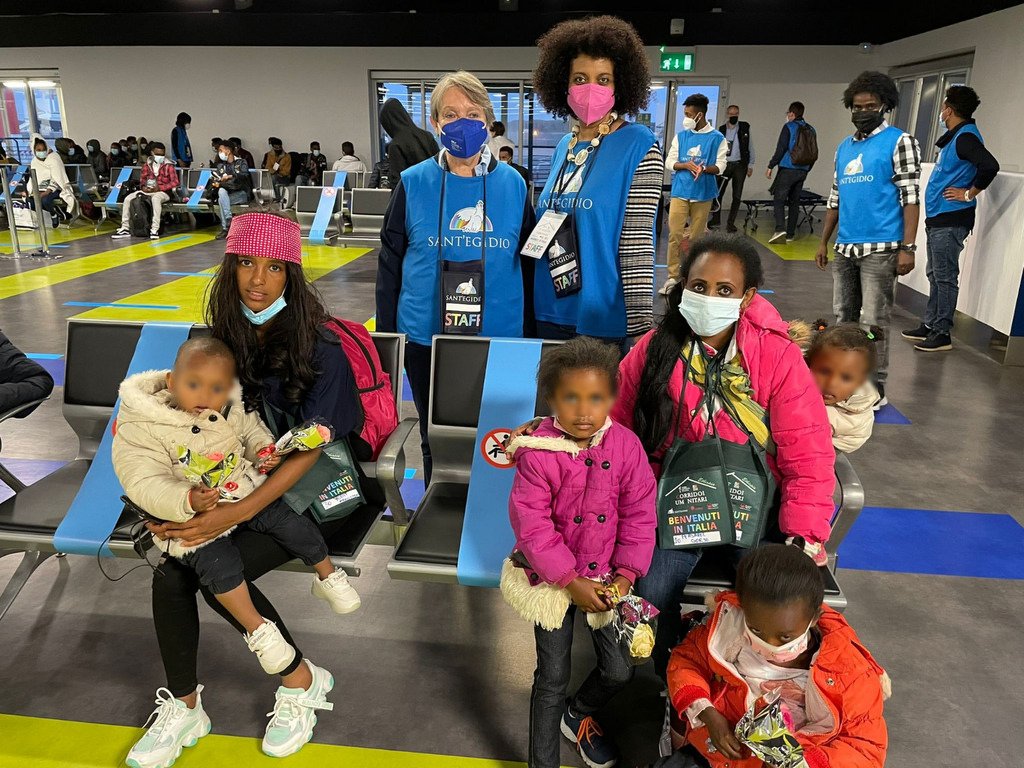 Humanitarian flights helping refugees from around the world
The Spanish private rescue organization Open Arms and the organization Solidaire, set up by the filmmaker and pilot Enrique Pineyro, who owns a Boeing 787 Dreamliner, are two of the organizations which helped organize this particular corridor, noted the press release from Comunità Sant'Egidio. They helped organize the flight from Pakistan touched down on Wednesday.
Both organizations have previously collaborated on other humanitarian flights, including flying Ukrainians out of their country and flying them to Italy, Poland and Spain, and flying humanitarian aid in to Poland from Argentina. According to the Open Arms website, the flights for Ukrainians began on March 12 and have helped more than 1,150 refugees in Ukraine to safety.
At the end of June, 95 refugees were flown into Italy directly from Libya, as a result of the same umbrella of organizations. Some of those arrivals had been victims of torture or serious mistreatment stated a Comunità Sant'Egidio press release from July 1. That group of people were reportedly originally from South Sudan, Eritrea, Ethiopia, Somalia and Cameroon, as well as Syria.
They were accommodated across several different Italian regions, including Lazio, the region surrounding the capital Rome, Sicily, Emilia Romagna in the north east of the country, Liguria in the west, and Tuscany in the center.
Migrants are at the heart of Comunità Sant'Egidio's work, and have been since the seventies, states the community on its website. Many of those the community has helped to welcome to Italy since then, it writes, have become "new Italians" and "new Europeans." A great number of them have acquired Italian citizenship, and "live, work and think about their futures in our country, where they are living with their families."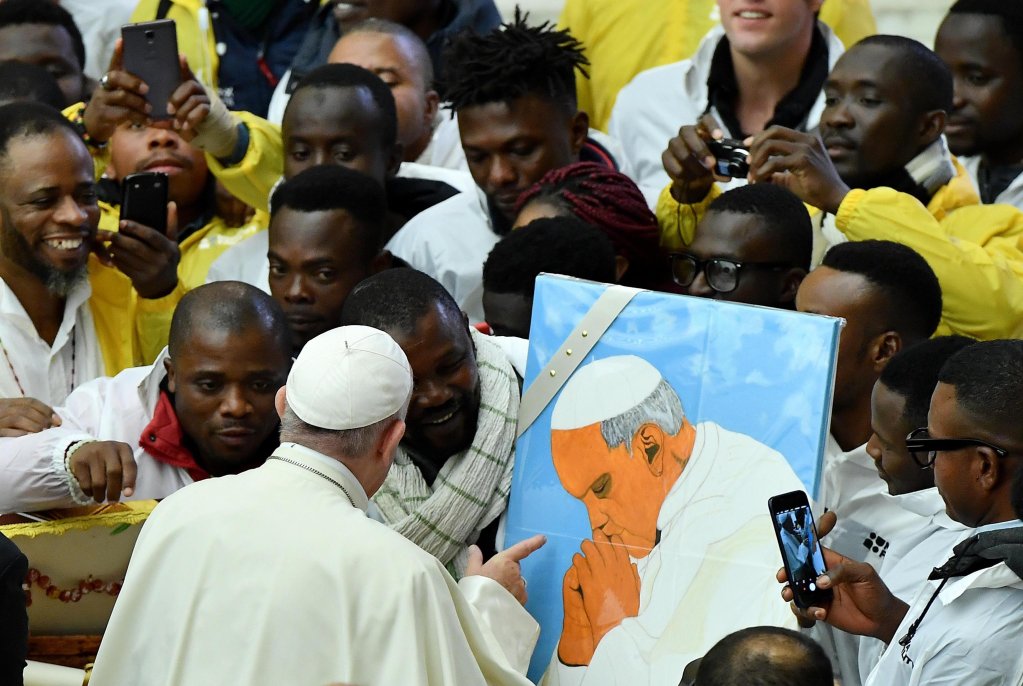 'A principle of welcome'
According to the community, everyone should start with the "principle of welcome," especially for those who "knock at our doors after fleeing their own country." One of the core principles of the community's integration program is making sure new arrivals learn the Italian language and culture. "It is the key to participating in social relations in our country."
In 2016, the community decided to set up, along with its partners, the humanitarian corridors. The partners and those who work with them self-fund the flights and accommodation and integration process for the refugees they bring to Italy.
Since 2016, stated Comunità Sant'Egidio, more than 4,600 people, many of them Syrians fleeing war, and refugees from the Horn of Africa, have been flown into Italy, some of them had already reached Greece before being flown out to Rome.
The associations operating the humanitarian corridors try to make contact with potential beneficiaries directly in their countries of origin or transit. They then provide lists of people to the Italian Interior Ministry which then has to issue limited stay visias for those being flown to Italy. Once they arrive in Italy, the beneficiaries are able to apply for asylum.
"It is hoped," stated the press release from the foreign ministry, that these corridors will offer "to the Afghan refugees in arrival, the possibility of a dignified and safe future."