Following a visit to Poland, a UN expert praised the EU country for its hospitality toward Ukrainian refugees. At the same time, he criticized the "starkly different" treatment of asylum seekers and migrants coming from other countries.
While Poland has welcomed over 1.2 million people fleeing Russia's invasion of Ukraine according to the UN, non-Ukrainian citizens fleeing the war are reportedly not getting to enjoy the same kind of welcome and assistance, the UN special expert on migrants' rights said Thursday (July 28).
According to UN figures, 291,168 of these so-called third-country nationals (TCNs) have left the country so far (as of June 29).
They include permanent residents of Ukraine, "undocumented'' migrants and people who had sought asylum in Ukraine before the war forced them to flee again, Felipe Gonzalez Morales told journalists during a virtual press conference where he presented his findings following a mission to Poland and Belarus earlier this month.
"Those with specific vulnerabilities including the ones with irregular migratory status face heightened difficulties in obtaining residence permits and proper shelter," Morales said. "This double standard approach has led to feelings of being discriminated among third-country nationals."
Poland has shown "solidarity and generosity" to the mostly female and underaged Ukrainian refugees, citing their ability to work as well as access to health care, education and other public services as positive examples. The UN expert also commended regular Poles who were hosting Ukrainians in their homes.
"This explains why I do not see refugee camps in Poland,'' he said. But Gonzalez Morales also criticized the fact that access to abortion in Poland for women who survived rape in Ukraine was "virtually nonexistent in practice".
Survivors of rape are legally entitled to an abortion in Poland, despite abortion laws being among the strictest in the European Union.
Read more: IOM takes stance against discrimination of non-Ukrainian refugees
Migrants still trapped at Polish-Belarusian border
The UN special rapporteur's visit to Poland also focused on the situation at the Polish-Belarusian border, where thousands of migrants and asylum seekers became trapped starting last summer.
A humanitarian crisis unfolded as migrants were trying to reach Poland, Lithuania and Latvia -- all members of the European Union -- via Belarus, and remained stranded on the EU's external border for weeks in freezing conditions.
Along the Polish-Belarusian border region alone, at least 19 people presumed to be migrants have died on both sides of the border since September 2021.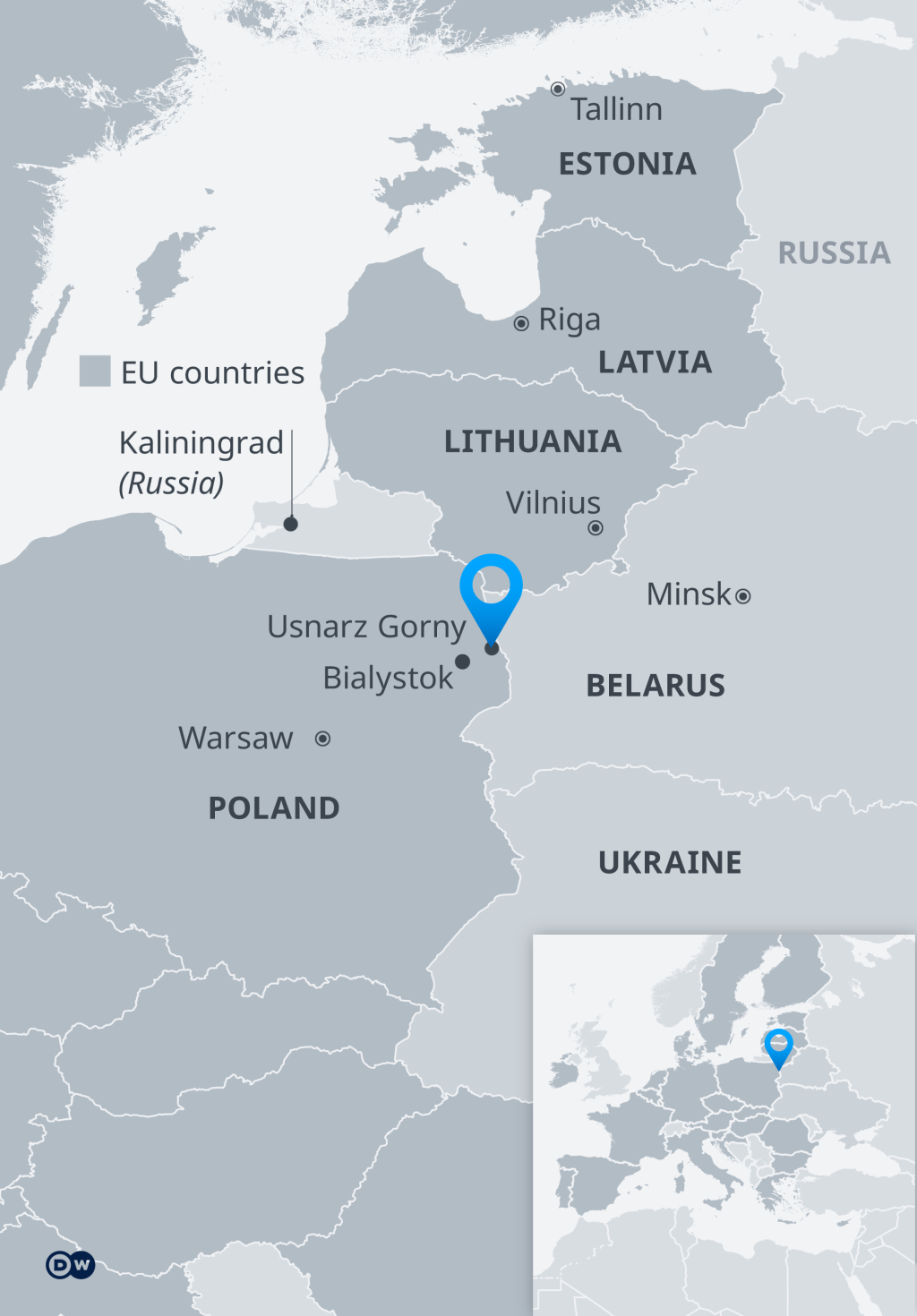 The EU has been accusing Belarusian ruler Alexander Lukashenko of engaging in "hybrid warfare" against the EU by encouraging migrants from countries like Iran and Afghanistan to travel to the capital, Minsk, and ferrying them over to the EU's external borders along Poland, Latvia and Lithuania.
According to Gonzalez Morales, Poland continues to turn away Middle Eastern and other migrants and refugees seeking to enter the European Union via Belarus. He further said that while the situation has improved significantly this year, some migrants are still getting stranded in the border forest region, where they often are left to their own devices.
Read more: Polish pushbacks to Belarus continue as Ukrainians are welcomed
Arrests and pushbacks
According to the UN expert, Belarus issued group visas for up to 30 people to Iraqi citizens on a regular basis in 2021. Moreover, Belarusian border guards had been fully aware of a group of 2,500 migrants approaching the border with Poland and did nothing about it, Gonzalez Morales said.
He further highlighted that Belarusian authorities denied orchestrating this crisis but presented no evidence to support their claims.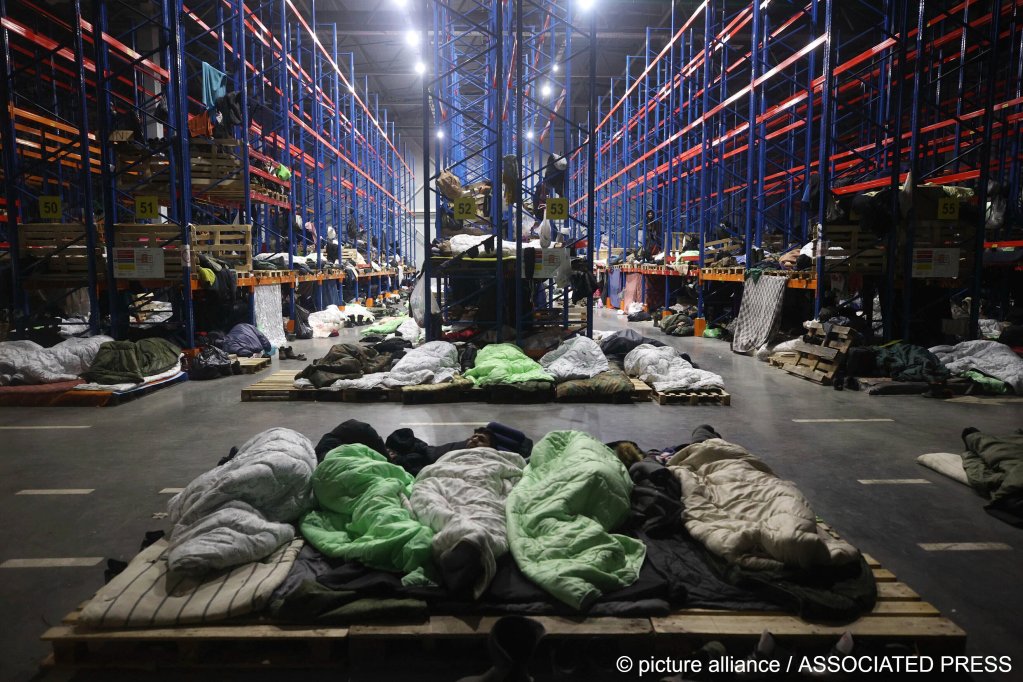 On the Polish side of the border, according to the UN report, migrants were arrested and forcibly returned to Belarus without being given a chance to apply for asylum. Some of these pushbacks happened at night and in spite of harsh weather conditions -- in violation of international law.
"Migrants are being pushed back and forth'' still today, despite authorities on both sides denying it, Gonzalez Morales said.
Also read: The story of one Kenyan student fleeing Ukraine
Ongoing detentions
The immediate border zone on the Polish side was closed off to non-residents, including reporters and humanitarian organizations since last September, when the Polish government declared a state of emergency there. After ten months, this was finally lifted on July 1 upon completion of a controversial, 186-kilometer long, 5.5-meter tall steel border wall.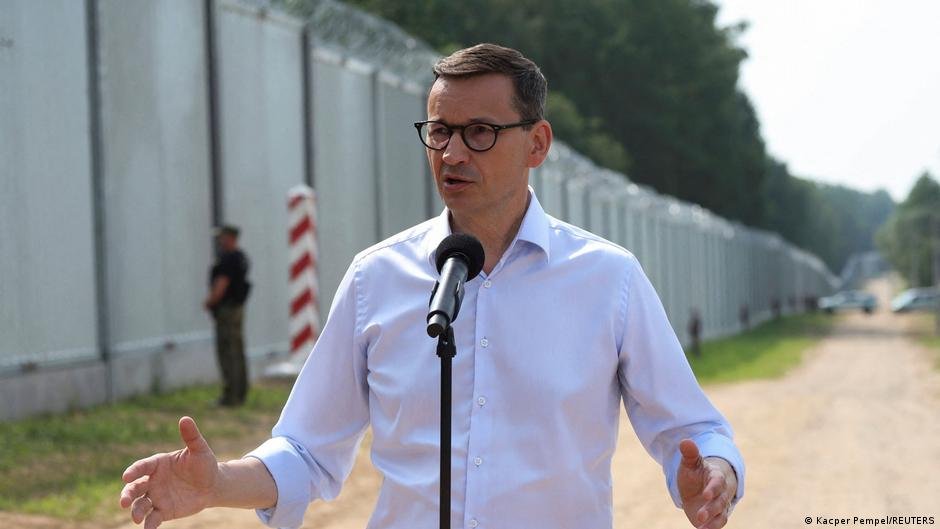 The UN report also found migrants and asylum seekers being detained on both sides of the border, sometimes for weeks and months on end; in Poland, pregnant women and children "remain detained in closed immigration facilities."
"I urge relevant authorities to immediately release unaccompanied children, children with their families, pregnant women and individuals with mental conditions into open facilities," Gonzalez Morales said. "Most importantly, they must avoid any further loss of life, stop pushbacks, and protect the human rights of migrants."
with AP