An aid organization has called for a ban on prostitution in Germany, saying that the country had become "Europe's brothel" due to lax laws governing sex work. It also asked for greater protections for sex workers ahead of the World Day Against Trafficking in Persons.
The Solwodi NGO calls for an end to prostitution in Germany, claiming that the country provides an "attractive playing field for criminal organizations and human trafficking."
The association also called for trafficked women forced to engage in sex work to be protected from exploitation and thus to be granted asylum in Germany. Very few women forced into prostitution statistically tend to ever receive asylum in Germany.
Solwodi has also called for better protections against the deportation of trafficked persons. It said that in certain contexts, people deported under the EU's Dublin Regulation found themselves forced into sex work when they arrived back in the first country in the EU which they had initially arrived at. 
Against this background, Solwodi referred to Germany as "Europe"s brothel" ahead of the World Day Against Trafficking in Persons 2022 on July 30.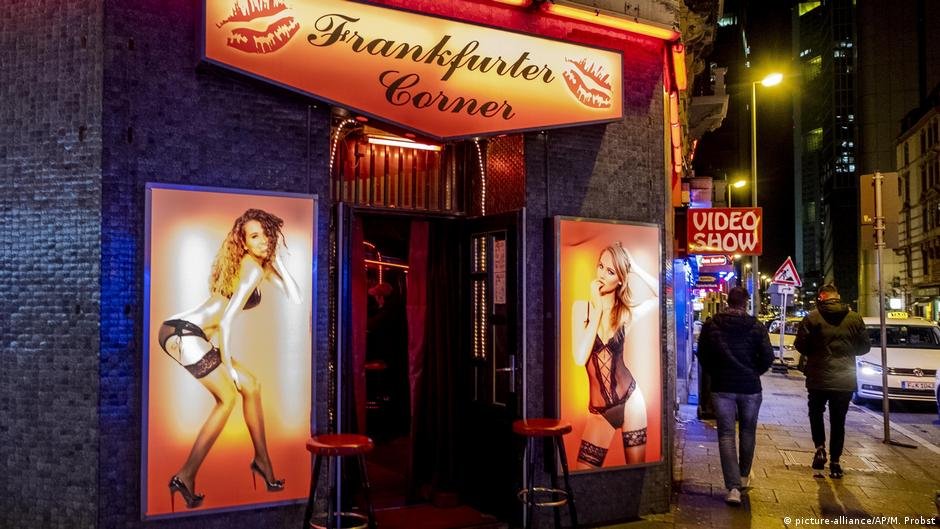 Read more: Refugee porn: Where sexual fantasies meet harsh realities
Nigerian women forced into sex work
According to Solwodi, there was a total of 465 investigations into suspected human trafficking opened in Germany in 2020, marking an increase of more than 20% compared to the previous year. 
It said that in particular, the number of initial contacts with women from Nigeria who were forced into prostitution continued to rise: In 2021, 235 Nigerian women contacted one of Solwodi's 19 counseling centers -- with most citing that they had been trafficked.
Solwodi states that most Nigerian women forced to engage in sex work in Germany were brought to Europe via Italy. They were then forced into prostitution in both Italy and Germany. Especially when returning to Italy, there is a danger that the women will become victims of human trafficking again, Solwodi said, reiterating calls for greater checks and controls in this area.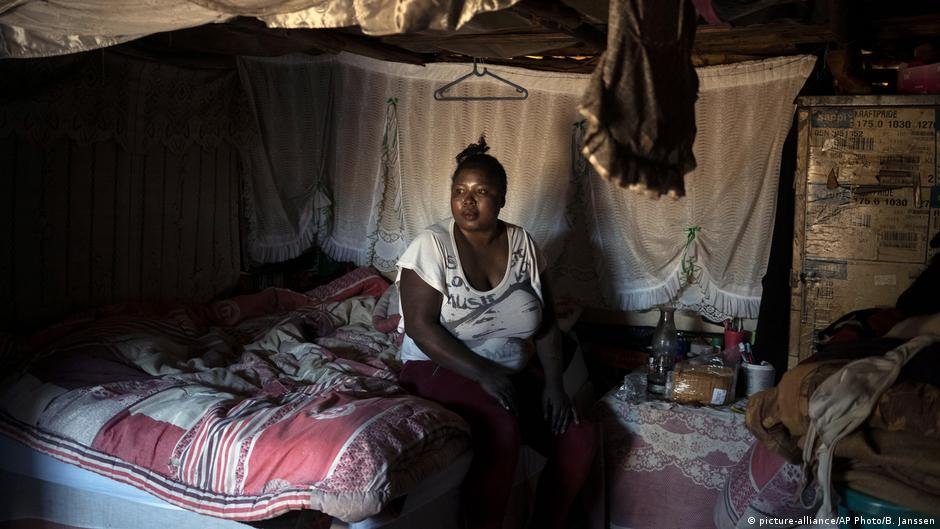 Read more: Italy sentences 11 for prostitution trafficking from Africa
Demand and supply
However, the overall number of registered sex workers in Germany fell significantly during the COVID-19 pandemic: According to Germany's Federal Statistics Office, Destatis, more than a third of people engaged in prostitution legally were out of a job in 2020.
This is partly because sex work was halted in March 2020 as part of a series of coronavirus-related limits on public life, resulting in brothels being shut for months on end.
It is assumed that while some sex workers offered their services illegally during this period, the demand for prostitution services resulted in a spike of trafficking in forced sex workers.
Meanwhile, calls to ban prostitution in order to curb human trafficking appear to be counterintuitive: The European anti-trafficking NGO La Strada International conducted a study which suggests bans on prostitution actually put sex workers at higher risk.
La Strada International places the blame rather on attitudes towards migration and labor in general, saying that "(t)he lack of safe and legal migration opportunities and the general demand for cheap and exploitative labour combined with the lack of legal protection, exposes large groups of people to a considerable risk of exploitation and abuse."
The NGO claimed that the EU's "restrictive immigration policies" had an adverse effect on migrants' situation in "various ways".
"There is also an increasing demand for repressive measures against prostitution, such as criminalising clients," La Strada International says.
"This adds to the marginalisation and stigmatisation of sex workers and increases their dependency on the services of third parties, thus making them more vulnerable to abuse."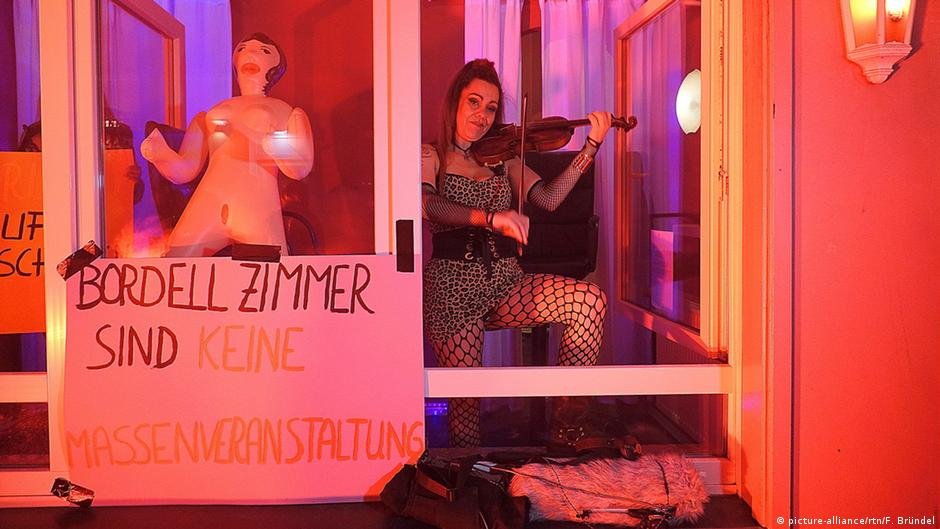 Amnesty International appears to agree with that assessment; in 2016, it issued a policy on sex work, declaring that to protect sex workers' rights "it is necessary not only to repeal laws which criminalize the sale of sex, but also to repeal those which make the buying of sex from consenting adults or the organization of sex work (such as prohibitions on renting premises for sex work) a criminal offense."
Read more: Human trafficking: One in four victims in Europe is a minor
Fighting for women
Solwodi, founded in Kenya in 1985, is an acronym for "Solidarity with Women in Distress." The group started by helping women exit forced prostitution in Africa, and has since also established counseling centers as well as emergency shelters in Germany for female victims of human trafficking, forced marriages or other forms of gender-based violence.
Solwodi defines its stance as a defense of "(t)he right to life, liberty and physical integrity (which) should not be put at risk or undermined with legal and bureaucratic contingencies. If there is even a hints at a risk of renewed forced prostitution, it is an ethical duty to apply protections in this area."
Read more: Women and children fleeing Ukraine at risk from human traffickers
with epd, Solwodi, DW, La Strada International