A joint report from Human Rights Watch and Border Forensics says Frontex and the EU's use of drones is posing a "threat to migrants and refugees."
"Frontex knows what's going on at Europe's borders: where the threats are, how to react, and where they're likely to emerge next," states the EU's border agency Frontex on its website. The agency claims to monitor the situation at Europe's borders "24/7" which, "combined with comprehensive risk analysis, gives us a Europe-wide view of border control and migration management."
This comprehensive picture, states Frontex, is acquired through "our own surveillance assets, and by receiving, integrating, analyzing and disseminating intelligence from a wealth of sources, including national border guard authorities."
Maritime Aerial Surveillance (MAS) is integral to their operations, says Frontex, using "surveillance airplanes and drones that stream video and other data from EU and Schengen external borders directly to our headquarters in Warsaw and to national and European authorities, allowing for real-time monitoring."
'A threat to migrants and refugees'
It is this kind of use of drones and surveillance that Human Rights Watch and the humanitarian monitoring agency Border Forensics say could be posing a threat to migrants and refugees.
In a report released on August 1, ahead of a more detailed analysis promised for the autumn, the two organizations track an interception by the Libyan coast guard dating from July 30, 2021. During this event and two similar Libyan interceptions on the same day, say HRW and Border Forensics, the Libyan coast guard was able to take at least 228 migrants back to Libya.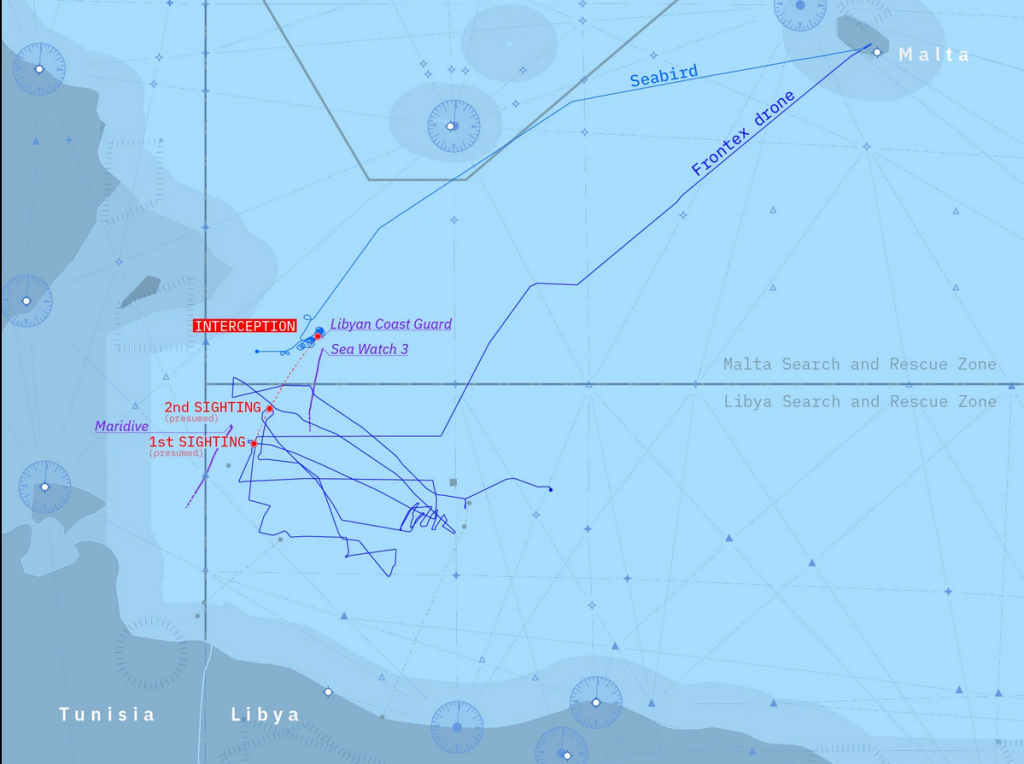 HRW and Border Forensics believe that the Libyan coast guard was operating on information released by the Frontex drone, which allows them to intercept even more migrant boats more quickly, before they leave Libyan waters.
Also read: France goes hi-tech to fight Channel crossings
Back to Libya
According to the UN Migration Agency's annual report on Libya for 2021, the Libyan authorities intercepted 32,425 migrants during the course of the year and took them back to Libya.
Human Rights organizations and UNHCR as well as IOM have repeatedly said that migrants who are taken back to Libya are not safe, and often face arbitrary detention, inhumane conditions, and in some cases torture, beatings, and rape. There have also been reported cases of deaths of migrants in Libyan custody; the prisons are run by a mixture of militias, some of which are supported by the Libyan government, others of which act independently.
In the report, the testimony of an Eritrean named as Dawit serves as evidence of the fear felt by migrants when on the point of being intercepted by the Libyan coast guard.
Dawit's story
"We didn't know it was the Libyans until the boat got close enough and we could see the flag. At that point we started to scream and cry. One man tried to jump into the sea and we had to stop him. We fought off as much as we could to not be taken back, but we couldn't do anything about it," Dawit remembers. He was on the boat with his wife and young daughter, write HRW.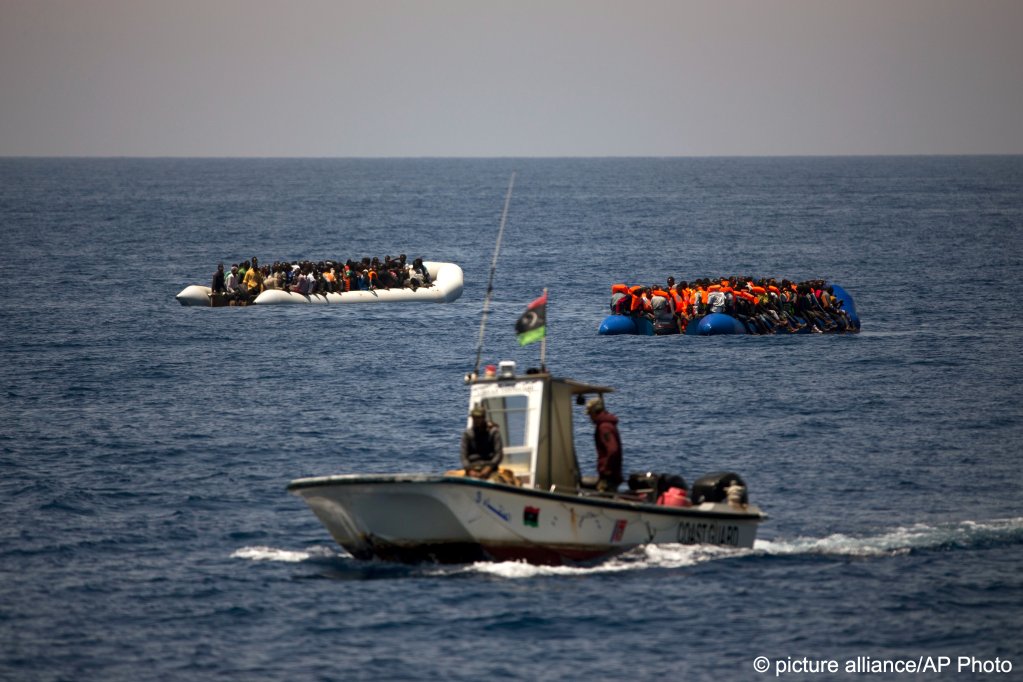 Since May 2021, "the EU border agency Frontex has deployed a drone out of Malta," states HRW. According to the humanitarian organization, that drone's flight patterns "show the crucial role it plays in detecting boats close to Libyan coasts."
HRW states that Frontex gives the information its drone gathers to "coastal authorities, including Libya." In Frontex's own statement, they say they hand it to national states, although they don't specifically mention Libya.
Also read: EU plans further collaboration with Libya on migrants, despite criticism
'Presumed sightings'
HRW and Border Forensics, as well as the private rescue organization Sea-Watch have all asked Frontex to clarify how their air surveillance methods could be contributing to "the cycle of extreme abuse in Libya." However, they say Frontex rejected their requests for information about the activities of their drone on the day Dawit and his family were intercepted and taken back to Libya.
This "leaves many questions about [Frontex's] role unanswered," states HRW. However, according to the tracking of the drone's flight path on that day, as well as statements from Sea-Watch's own surveillance aircraft Seabird, which witnessed the interception of Dawit's boat, the drone may have sighted the boat Dawit was on at least twice before it was intercepted a little further on, just inside the Maltese Search and Rescue zone according to the map provided by Border Forensics.
According to HRW, Dawit and his family ended up being taken to prison for two months after being returned to Libya. They said they were only released after they paid $1,800 (about €1,761 at the current exchange rate). HRW say Dawit and his family are still in Libya and still hoping to reach "a country that respects their rights and dignity."
Statewatch says EU has spent over €340 million on border AI technologies
In May this year, Statewatch, the organization that monitors the state and civil liberties in Europe, reported that the EU had "spent over €340 million on border AI technologies for asylum, immigration and border control purposes since 2007."
However, the proposed law to govern the use of these technologies, reported Statewatch, was failing "to provide meaningful safeguards against harmful uses of those technologies."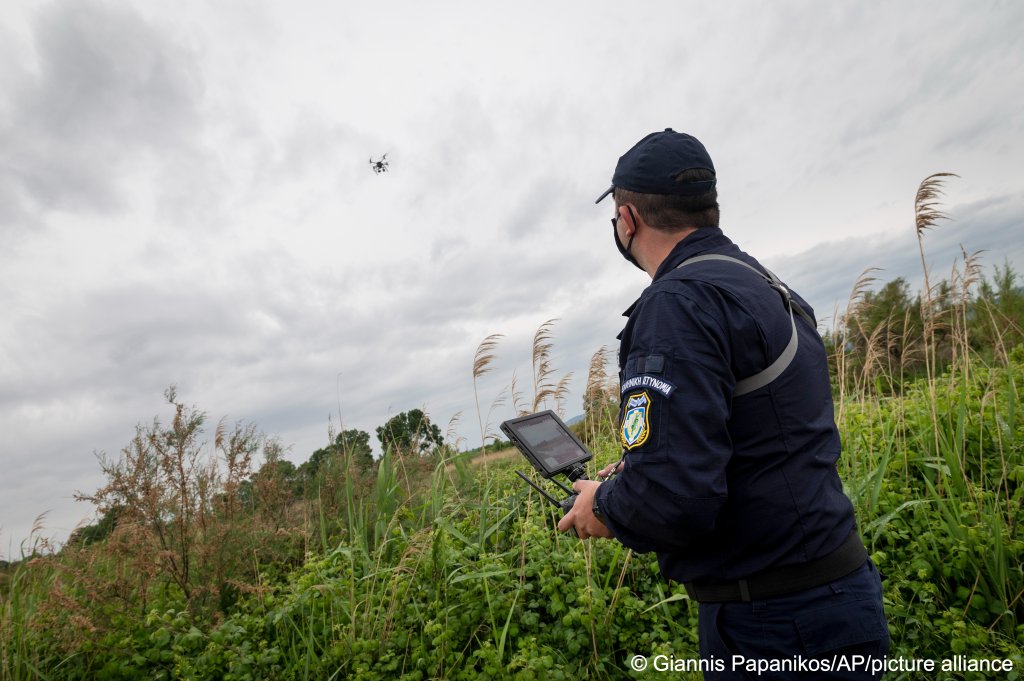 Statewatch also noted that private companies, including military and security companies like Indra, Leonardo, Israel Aerospace Industries and GMV Aerospace and Defence, had received €163 million of this funding to research and implement projects in and around the EU borders.
Back in February, InfoMigrants reported on the findings of a special edition of the Italian monthly magazine Altreconomia about the EU's use of artificial intelligence to control migration. The authors believe that tracking technology was often being deployed to evade legal responsibilities the EU may have in providing access to asylum under international law.
Also read: Digital borders and increased technology to manage borders in Europe
Frontex responds
Altreconomia wrote that they believed that Italian companies had been supplying hardware and know-how which directly or indirectly help the Libyan coast guard return tens of thousands of migrants to Libya.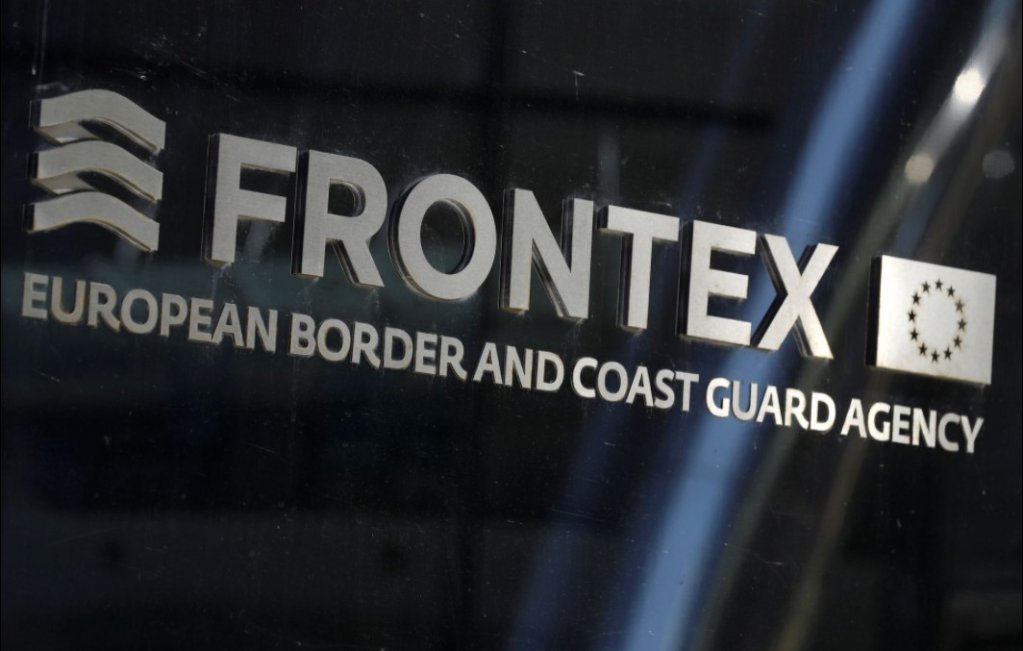 At the time, InfoMigrants asked Frontex about this accusation. In writing, they responded that "Frontex has never engaged in any direct cooperation with the Libyan authorities and does not cooperate with the Libyan Coast Guard."
They added that their priority "in any potential search and rescue, ... is to save lives." However, they did confirm that "any time a Frontex plane spots a boat in distress, it immediately alerts the relevant Maritime Rescue Coordination Centers in the region. Italy and Malta, as well as Libya and Tunisia if the boat is in their search and rescue region. All four are internationally recognized MRCCs."
According to Border Forensic's map, this would then suggest that the Libyan authorities may have been made aware of the presence of the boat Dawit was on, because the drone is presumed to have sighted it at least twice while it was still in the Libyan SAR.
Although Frontex does not coordinate these search and rescue organizations, in order to save lives, they "try to deliver information about whereabouts of boats in distress in any way possible to the people involved in the rescue operation." This can include "emails, phone calls, messages and in extreme cases mayday and radio calls in the blind."
Since the beginning of 2022, according to IOM Libya, 11,946 migrants have been disembarked on Libyan shores after being intercepted at sea. In the period between July 24 and July 30, 2022 a total of 977 migrants were sent back to Libya after being stopped in their boats at sea