Youngsters, little more then children, incarcerated and tried like adults, are being charged as 'smugglers' upon their arrival in Italy. While the real human traffickers remain in Libya. The Italian news agency ANSA has collected some of their stories.
"The small dinghies that cross the Mediterranean do not have a crew on board. The smugglers and human traffickers are not on board: they stay in Libya", says Stefania Gasparri, a volunteer at the Astalli center in Catania, Sicily.
The association has been active since 1999 and "each year it hosts persons fleeing from war and persecution, men and women, often victims of torture. They often arrive after extremely long journeys that seem unreal," expains Gasparri.
Saidu's story
This was the case for both Saidu Bangura, who is now 22, and Joof Ousaineau, born in 1999 in Barra, near Banjul, the capital of Gambia.
Saidu was only 13 when he left Sierra Leone, he tells ANSA journalists Cecilia Ferrara and Angela Gennaro. He crossed the desert, where he was kidnapped, tortured and blackmailed: first in Algeria and later in Libya.
When he finally reached Pozzallo, in Sicily, it was the day before his 18th birthday. Saidu was arrested on charges of human trafficking in Italy.
Joof's story
Joof too describes himself as a boy on the run. He left Gambia, he explains to escape his father who wanted to kill him. His father, Joof recalls, was convinced that his son had converted to Christianity.
Joof was 15 when he boarded a ramshackle dinghy in Zuwara, Libya. He was the youngest on board and during the trip he became sea-sick, to the point that he was immediately hospitalized once he reached Italy.
"He was the one steering the little dinghy," said Joof's fellow passengers. Joof wasn't yet 16 years old but, according to an X-ray of his wrist, doctors concluded he was 18, and for that reason, he was taken into custody in the Pagliarelli jail in Palermo. He stayed there for almost a year.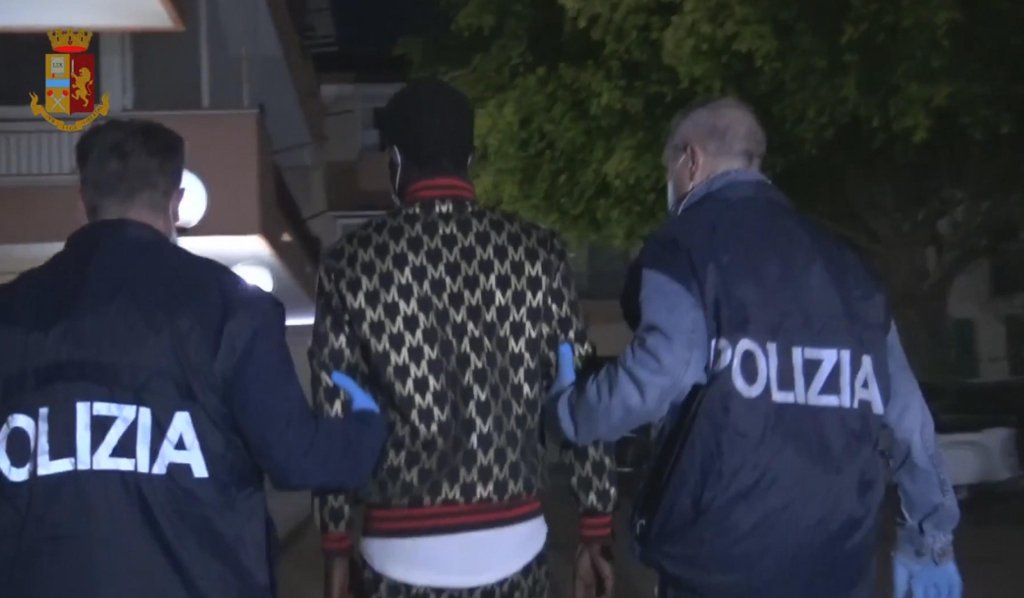 'Lost in Europe'
The European collective of journalists, Lost in Europe (lostineurope.eu), which, since 2018, has been collecting the accounts of unaccompanied minors who arrive in Europe, has attempted, in collaboration with ANSA, to analyze just how frequent it is that unaccompanied minors are ending up in jail, tried as adults, and accused in Italy of aiding illegal migration.
A 2021 report "From Sea to Prison" by the organization Alarm Phone, which monitors migrant crossings of the Mediterranean, in collaboration with the association Arci Porco Rosso in Palermo, showed that "at least 2,500 migrants [have been] arrested on charges of human trafficking during summary legal proceedings,"explained Richard Brodie from Arci Porco Rosso.
The report worked by gathering data collected by the police and information published in the news about trials and crossings and cross-referencing the two. "This figure is extremely high," says Brodie.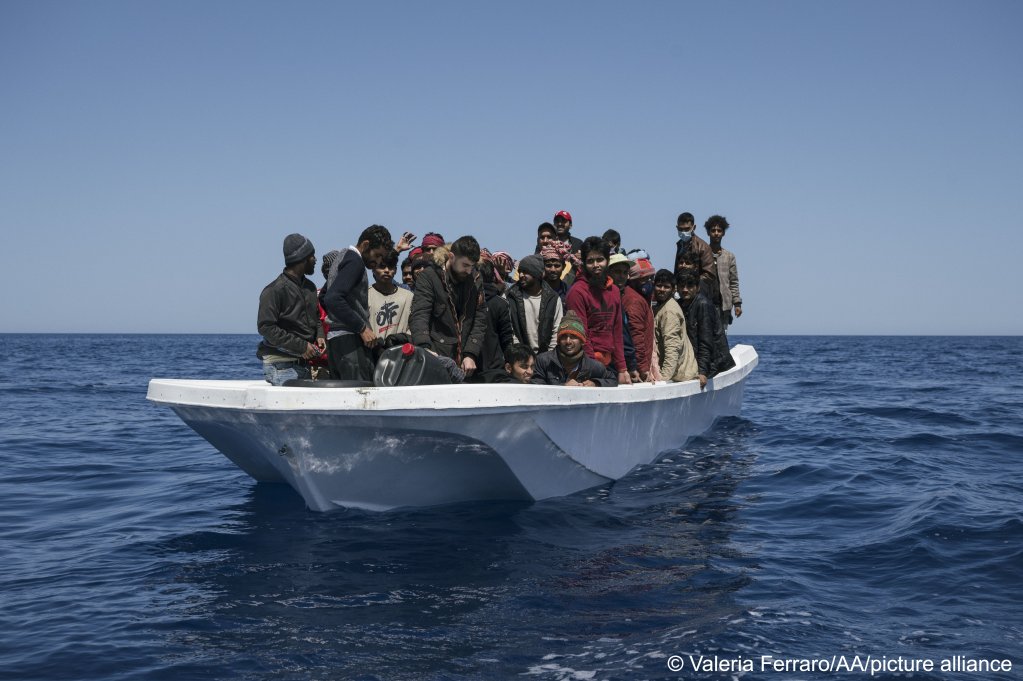 Released from prison
For the past 7 years, Joof, "has [had] this sentence weighing over him like a rock", says his lawyer, Cinzia Pecoraro.
With a bit of detective work, Pecoraro was able to track down Joof's father who sent her his birth certificate. "With this documentation the judge released him from prison and the judgment challenges the scientific proof used in Italy to establish the boy's age: the wrist X-ray."
The parameters on which this test is based, explains the lawyer Pecoraro, "are those of the Anglo-Saxon population of the 1950's which does not accurately reflect the African one in 2020. Furthermore, the X-ray presents a significant gap of nearly two years".
Today, Joof lives with a friend in Partinico, a town in Sicily, he pays rent and does not receive any support from the state. Currently he is working as a sheep herder because he does not have a residency permit but his dream is to become a chef.
The law became tougher after 2013
Italian legislation became tougher after the Lampedusa shipwreck of October 3, 2013, in which 368 people perished, just a few miles away from the coast, explains Pecoraro.
For the most part, those that drowned were of Eritrean nationality. According to Pecoraro, "each emergency law, brought in to respond to a one-off situation, crisis or emergency, presents significant problems. In this case it has resulted in the conviction of innocent persons who were reported by others as being those steering the boats."
After that law was passed, since 2013, the juvenile prison in Bicocca, in the Sicilian city of Catania, began to fill its cells with young foreign men who had been accused of aiding and abetting illegal migration and who were subjected to article 4 bis of the Italian legislation regulating prisons which forbids the concession of any benefits to prisoners. Although, since 2018, this law is no longer applicable to juvenile detention centers.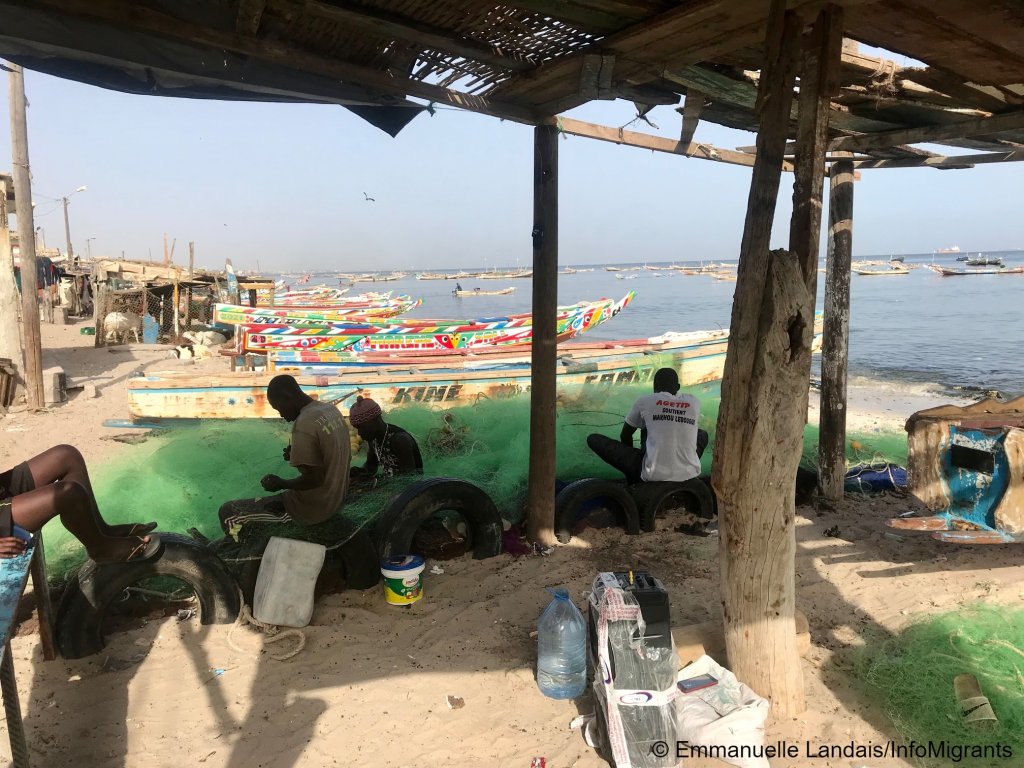 'Simple fishermen'
"Many of them were simple fishermen, which is why they knew how to steer a boat", explains Elvira Iovine of the Astalli Center in Catania. According to the Director of the juvenile penitentiary institute, Maria Randazzo, in the last five years at least 50 boys arrived.
"To jail the weakest and last link of the smuggling chain- perhaps those who steer the boat- without investigating in Libya who led the operation, is not an adequate response in the eyes of many in Europe", explains Paola Ottaviano from the Borderline Sicilia association and Saidu's lawyer.
Ottaviano says that many of those put on trial between 2013 and 2018 are being resolved with those who had initially been presumed responsible for smuggling crimes, judged not guilty."
Saidu today lives in a community of nuns, he makes pizza in the Sicilian town of Modica while he waits to be called to court to testify in his case. His lawyer, after many years fighting, was finally able to have his case tried before a juvenile court.
'I cannot sleep'
"I did not know it was a crime. What could I do? I was just trying to save my life," Saidu recounts while he remembers that while he was in Libya, in the 'connection house', he was the one without money but he was bright.
"One night they took me, together with another boy to a small port. They told me: 'If you can turn on the engine you are free'."
Saidu turned the engine on but the other boy was not able to do so. Saidu however was not set free, instead, for an entire week, each night they brought him to a beach to teach him how to steer a boat.
The last time they put him in the trunk of a car and then took him to the beach, and placed him on board a boat filled with people. "If you turn back, we will shoot you," they threatened. Even years later, Saidu still suffers from trauma because of his experiences. "I cannot sleep, my brain is always thinking about what happened [then]."
This story was written by journalists Cecilia Ferrara and Angela Gennaro for ANSA, an Audio version in Italian is available here.