Fourteen people have been sentenced to eight months in prison in Morocco for offenses connected to a mass crossing into Melilla in June. The men were arrested the day before around 2,000 migrants tried to scale the fence separating Morocco from the Spanish enclave.
The 14 men sentenced by a Moroccan court on Thursday include a Libyan, a Cameroonian, a Chadian, two South Sudanese and nine Sudanese nationals.
They have been charged with offenses including belonging to a criminal immigration gang and insulting law enforcement officers, their lawyer, Mbarek Bouirig, said.
Speaking to the news agency AFP, Bouirig described the judgment on Thursday as very severe, and said they planned to appeal.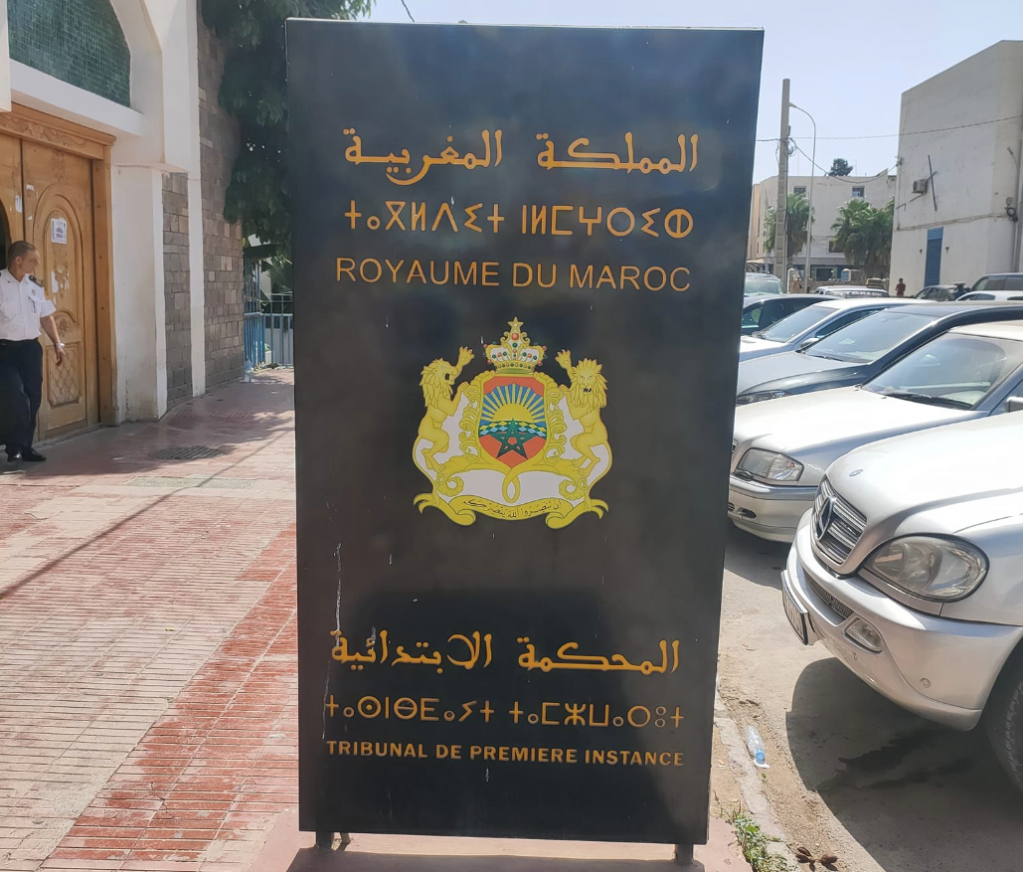 The Melilla massacre
Melilla, along with Spain's other enclave of Ceuta, is the EU's only land border with Africa. At least 23 migrants died in the Melilla crossing on June 24 – the highest death toll in years of attempts to enter the enclaves. Non-governmental groups, including the Spanish rights group Caminando Fronteras (Walking Borders), put the death toll at 37 and refer to the events of June 24 as the 'Melilla massacre' or 'Black Friday'.
The Moroccan human rights group AMDH Nador, which monitored the trial, said none of the 14 men sentenced this week had tried to cross the border.
"Why condemn migrants whose sole wrongdoing was to have taken refuge in a forest?" AMDH's Omar Naji said. 
More than 60 other migrants have faced court over the June 24 events. Last month, 33 men received sentences of 11 months for 'illegal entry', while a separate trial of 28 Sudanese, Chadian, and South Sudanese migrants continues.
Rights violations
Moroccan authorities remain accused of human rights violations in connection with the events. The United Nations, the African Union and human rights groups have criticized both Moroccan and Spanish security forces for using excessive force to prevent the migrants from crossing the border.
Videos of the events show bodies lying on the ground in pools of blood and police officers beating men who are lying on the ground and visibly injured.
Four days after the incident, a spokesperson for the UN High Commissioner for Human Rights, Ravina Shamdasani, confirmed that there had been reports of "migrants beaten with batons, kicked, shoved, and attacked with stones by Moroccan officials."
AMDH has accused Moroccan authorities of having organized collective burials in haste "without investigation, without autopsy, without identification."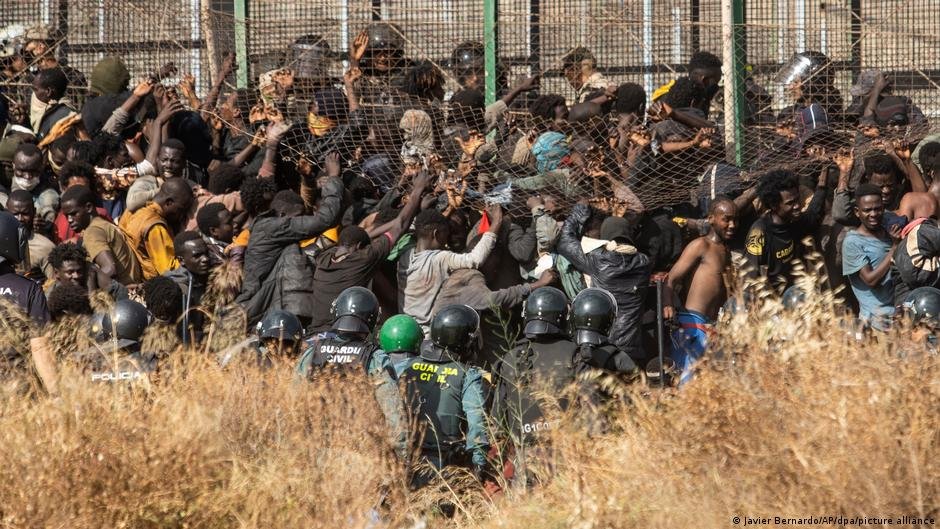 Search for missing
The association has also continued to try to discover the fate of at least 64 people who remain missing or unidentified. One message on the group's Facebook page, posted a month after the border violence, reads: 
"This Sudanese young man named Al-Din Al-Tayeb is one of the people who went missing tragically on Friday, June 24 in Nador. Everyone who has information is requested to contact us to reassure his family."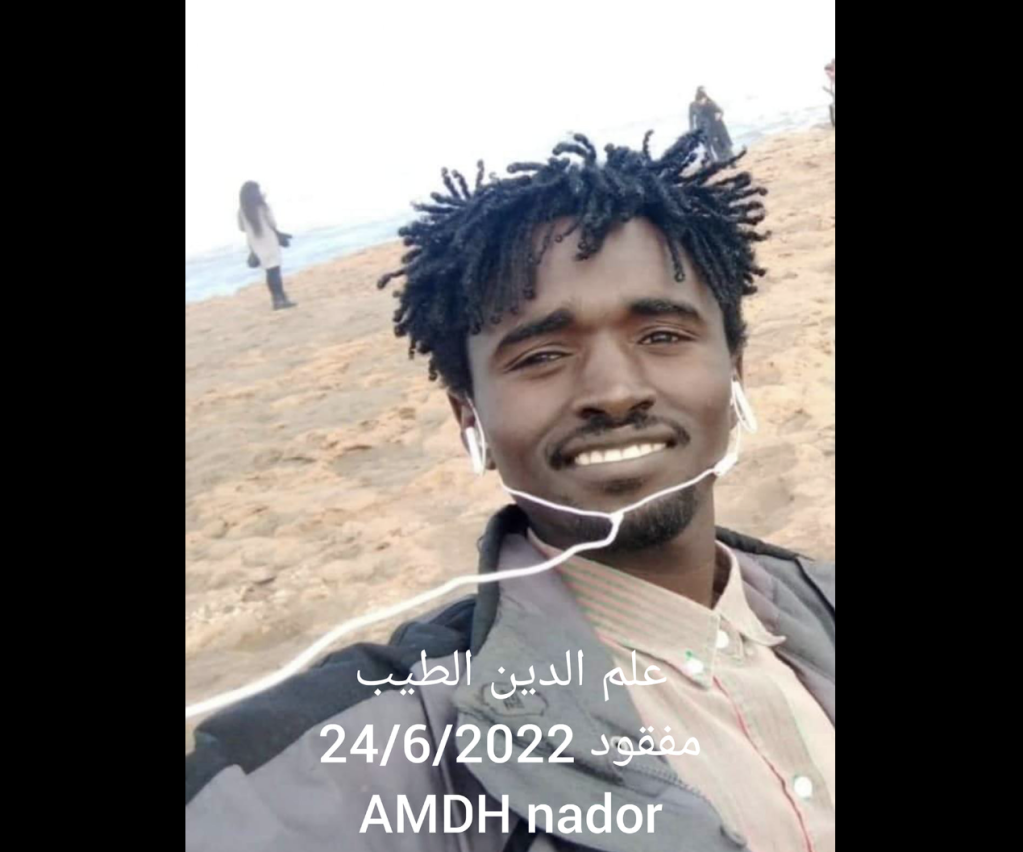 Read more: Moroccan probe finds 'asphyxiation' to be cause of migrant deaths in Melilla stampede