Poland says it has observed a new migration trend along its border with Belarus. Officials say there is a rise in African nationals traveling first to Russia and then to Belarus in the hope of entering the EU using irregular means.
Polish government sources detail that the African migrants tend to fly first to Russia, before continuing their journeys through Belarus, a close ally and neighbor of Russia, before attempting to cross the border into Poland.
Poland's National Security Department told The Associated Press (AP) that the migrants from sub-Saharan Africa use actual visas to come to Russia, then cross over into Belarus with the hope of using irregular migration routes to slip into Poland — hoping to potentially travel further west to other EU countries.
"(They) have visas issued for studies or work, but according to testimonies acquired by the Border Guard, they have never had such plans and they used visas only to get through the migratory route. Simultaneously, the Russian administration facilitates the procedure of obtaining the visas," the Polish government told AP.
Officials say that current statistics held by Poland's Border Guard highlight that the majority of migrants seeking to cross at the Poland-Belarus border this way come from sub-Saharan Africa. There were a total of 914 attempts to cross from Belarus into Poland using irregular means in July.
Last year, the influx of migrants presenting at this border mainly came from the Middle East, especially from northern Iraq.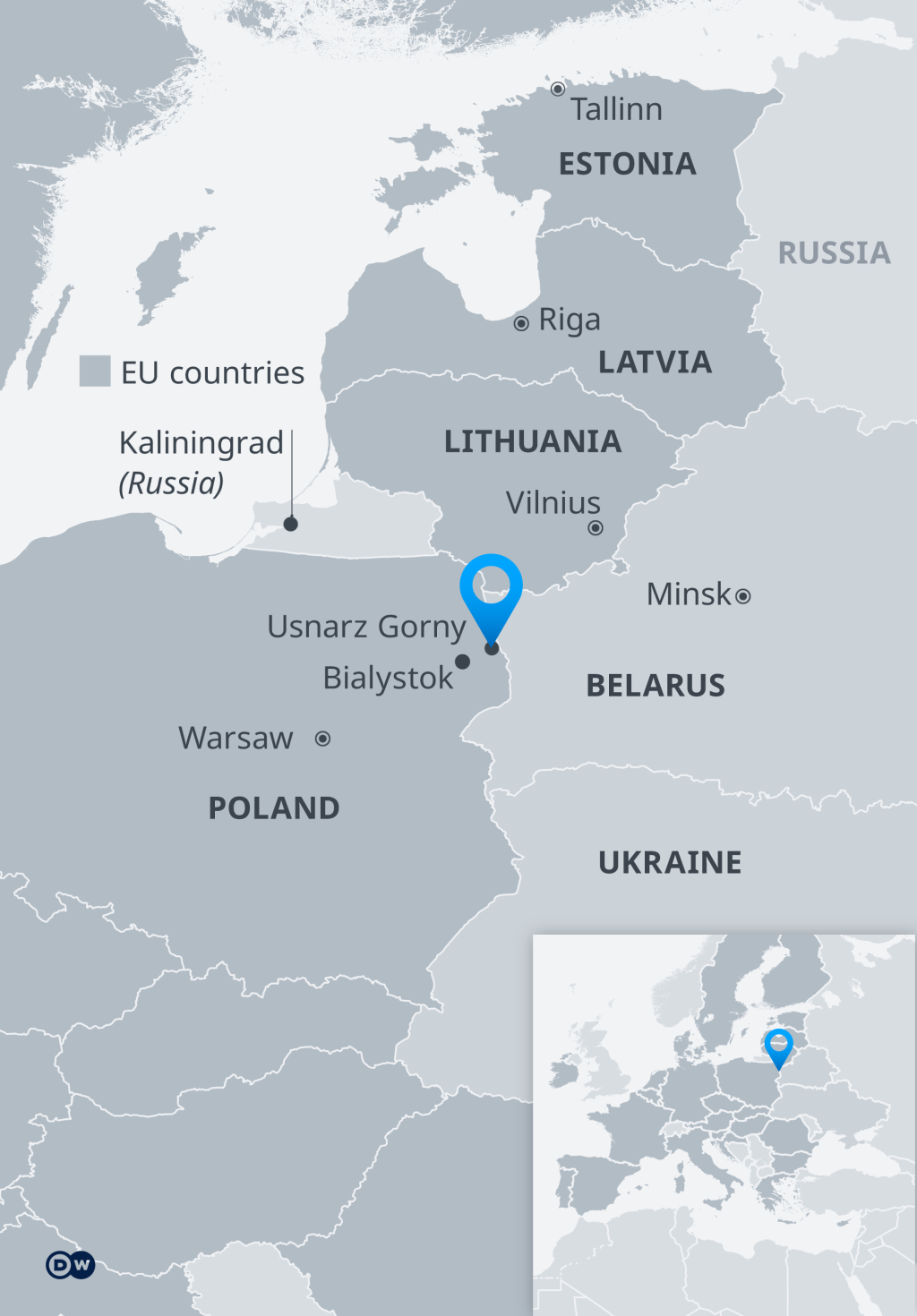 Read more: 'There is no future here': Iraqi Kurds look to migrate to Europe
'Hybrid warfare'
The Polish government has described the migration pattern as part of a "hybrid operation" designed to weaken NATO, as Russia continues to wage war in Ukraine — an aspirant NATO candidate.
"The actions undertaken by Russia and Belarus confirm that the artificially created migratory route is controlled and coordinated by these two regimes and in future we should expect that the hybrid operation aimed at destabilizing NATO's eastern flank will only intensify," the Polish government said.
The EU and other Western powers have also repeatedly accused Belarusian President Alexander Lukashenko of deliberately engineering this migration route in order to destabilize the integrity of the bloc. 
While the initial reason given for this explanation was typically related to the sanctions Europe imposed on Lukashenko following the highly contested 2020 elections, the narrative has shifted somewhat to Belarus' support of Russia amid the invasion of Ukraine.
Polish Prime Minister Mateusz Morawiecki's government also believes that Russia is at least indirectly involved in the scheme, considering the close partnership of Lukashenko with Russian President Vladimir Putin.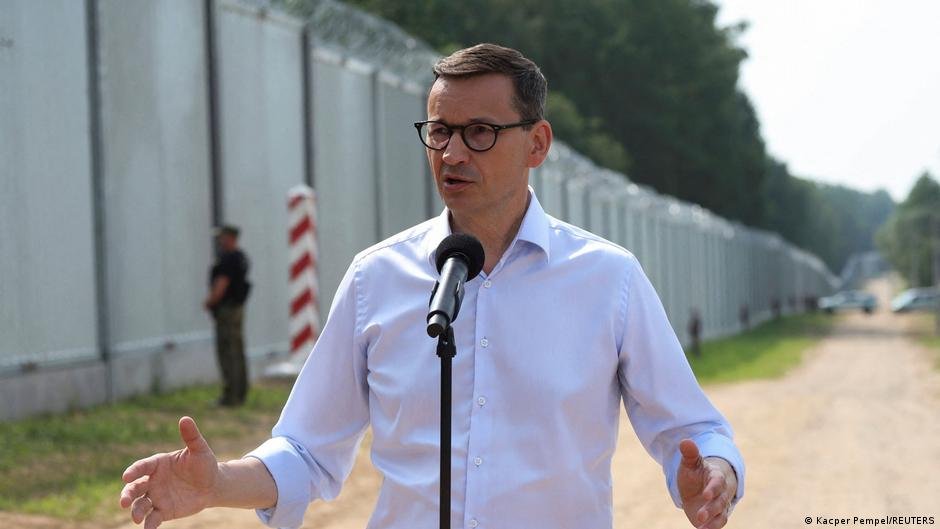 Read more: More migrants trying to reach Poland from Belarus
Pushbacks at the EU's outer border
Poland and its neighbors along Belarus' border, Lithuania and Latvia, have tried to send strong signals to discourage migrants from amassing at their borders. In addition to building a 186-kilometer steel wall along Poland's border with Belarus, there have also been reports of pushbacks using violence. 
Human rights groups have voiced their criticism in particular at Poland and Lithuania, highlighting the brutal treatment of migrants along the border region. There have also been claims that there are most likely people among the migrant groups who are genuinely trying to escape war and persecution, which would automatically give them the right to seek asylum under international law.
At least 20 migrants are assumed to have died in 2021 along the border area, with hypothermia reported as the main cause of death in most instances.
with AP