Three migrants were killed and 11 injured in a car crash in southern Hungary on Friday that police say was caused by a people smuggler.
A vehicle carrying 15 passengers crashed near the Hungarian village of Bocșa, 122 kilometers south of Budapest at around 2 am on Friday morning, killing three migrants, the news agency AFP reports. There was no information about the identities of those killed.
The vehicle failed to stop at a police checkpoint and crashed head-on into another before bursting into flames, a police statement said. Two of the passengers died at the scene, while a third died later in hospital.
Another 11 were taken to hospital with injuries, the statement continued.
Also read: Hungary welcomes Ukrainian refugees but inflexible with others
Driver suspected of trafficking
Police said they had arrested the driver, a Georgian national, on suspicion of human trafficking and negligence leading to a fatal road accident.
"A Georgian man wanted to smuggle 15 illegal migrants across the country," the police said.
Last week an advisor to Prime Minister Viktor Orban said that 57,000 migrants had reached Hungary's borders so far in 2022, a sharp rise on last year's figure. Orban said in July that he would set up a new border security body due to the increase.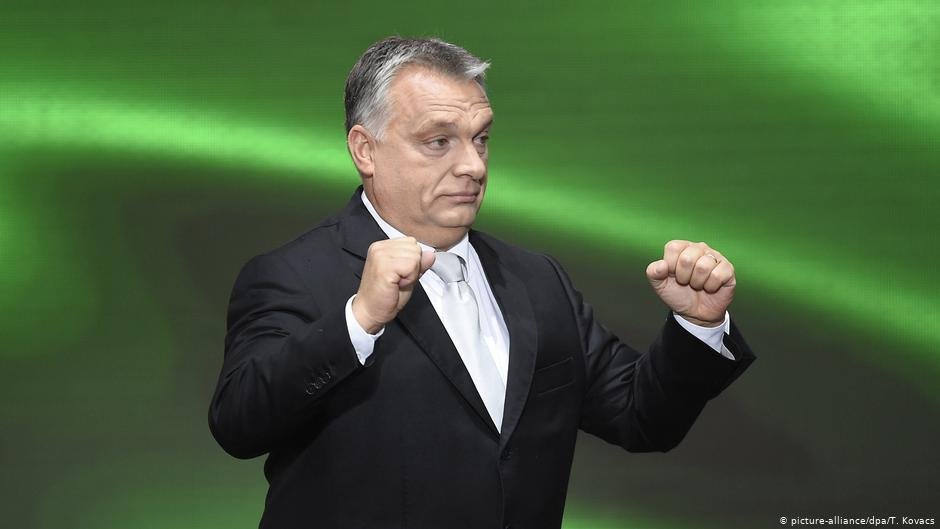 During a speech in Romania last month, Orban listed unregulated mass migration among the "greatest dangers" that allegedly threaten Hungarian society and warned that this would lead to the "mixing of races". The statement has drawn massive criticism in Hungary and in the EU, with the right-wing nationalist leader being accused of 'Nazism'.
In 2015 Orban erected razor-wire fences on Hungary's borders to keep out migrants and implemented harsh policies that have been strongly criticized by rights groups. 
Also read: Serbia: One migrant killed, several injured near Hungary border
With AFP