The Greek coast guard has rescued 122 migrants near Rhodes. Meanwhile, the organization Alarm Phone reported a growing group of migrants had become stranded at the Evros River crossing.
The Greek coast guard on Sunday (August 7) said 122 migrants were rescued near the Greek island of Rhodes after their vessel ran into trouble.
The migrants, who had set off from neighboring Turkey, were picked up on Saturday by a passing Marshall Islands-flagged cargo ship, reported the French news agency Agence France Presse (AFP).
The migrants were then transferred to a Greek coastguard patrol boat and taken to the island of Kos. No details were immediately available on the nationalities and gender of the group or the type of vessel transporting them.
Alarm Phone reports 'violence' from border guards
On Saturday (August 6), the organization Alarm Phone, which monitors migrant crossings in the Mediterranean, reported violence at the Evros River crossing on the border of Greece and Turkey. The migrants, they say, suffered violence from both Greek and Turkish border guards on Saturday. In their tweet, they allege that "reportedly three people already died" and call for an immediate stop to all violence.
In that first tweet, the sea rescue hotline reported an urgent situation involving 32 adults and eight children.
Accusations of illegal pushbacks by border guards from Greece and Turkey have become increasingly common, with both countries accusing the other of human rights abuses. A charge which both countries governments repeatedly deny.
Also read: Syrian refugee unlawfully expelled from Turkey
However, Alarm Phone stated on Twitter that there have been a number of fatalities resulting from these alleged pushbacks by border guards.
In a later tweet about the group stuck at the Evros River crossing, the group said their numbers were growing, and had evolved to about 50. The group also say they come from Syria.
About 3.6 million Syrian refugees currently reside in Turkey, and many are increasingly fearful about being sent home. In May, Turkish President Recep Tayyip Erdogan announced that his government intended to return up to one million Syrian refugees, in a voluntary return program, to areas of northern Syria under Turkish military control.
Also read: Greece: Baerbock calls for investigation into pushbacks at EU borders
Turkey accuses Greece of violating international law
On Sunday, the Turkish pro-government daily newspaper Daily Sabah reported push backs from the Greek coast guard in the Aegean Sea. Recordings from a drone showed the Greek coast guard pushing back a migrant boat toward Turkish waters, the Turkish defense ministry said on Sunday.
"On Aug. 7, 2022, it was detected by a UAV of our Naval Forces, that a boat with irregular migrants was prevented and pushed into our territorial waters by the Greek coast guard boat," the ministry said on Twitter. "Information on the irregular migrant boat was reported to the Coast Guard Command," it added.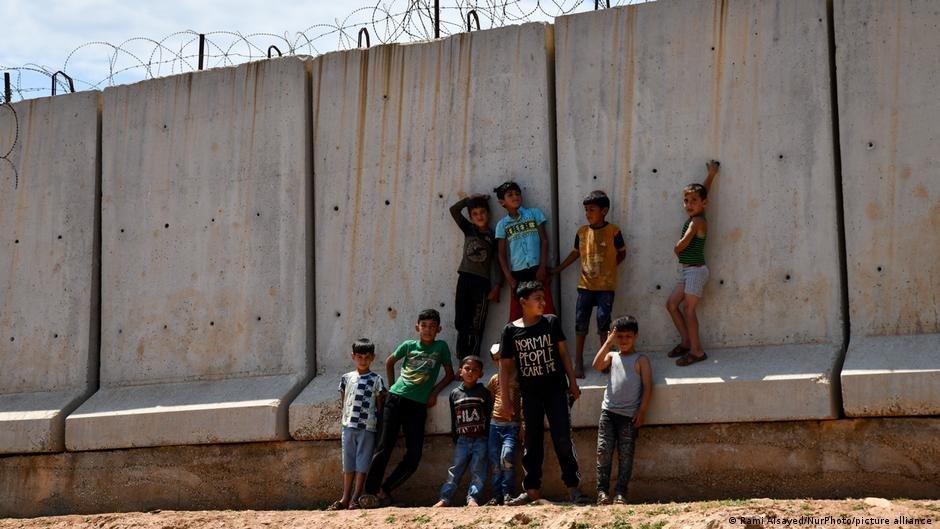 Last month, the Turkish defense ministry claimed it had drone footage of a Greek pushback and a "territorial water violation" in the Dilek Strait between the Turkish coast and the Greek Aegean island of Samos.
Greece has been widely criticized, by NGOs and in various reports, for pushing back asylum-seekers, as the practice violates international law by endangering the lives of vulnerable migrants. Under EU law, Greece has an obligation to offer refugees the opportunity to apply for asylum. The European Commission has repeatedly appealed to the authorities to stop violent and illegal pushbacks of refugees at EU borders. 
Also read: Greece accused of pushing back Turkish activists seeking asylum