A new temporary reception center has opened in the Belgian town of Berlaar to house asylum seekers and reduce pressure on the reception network. Belgium has been facing a housing crisis.
The new temporary reception center has been set up at the former army barracks in the Belgian town of Berlaar, 24 kilometers from the port city of Antwerp.
The Brussels Times reported that the center will be operated by the Flemish Red Cross and will initially only accomodate 100, but will eventually be able to provide places for 750 asylum seekers.
The first 20 asylum seekers have already taken up residence. Most of the remaining slots will gradually be made available to those who have registered for international protection at the Klein Kasteeltje application center in Brussels. The residents will mainly be single men.
In July, InfoMigrants reported that 899 Ukrainian refugees were stranded at the Ariane transit center in Brussels, which was set up as temporary accommodation. Many have now been there for several weeks, some for up to two months.
Also read: Refugees remain stranded at Brussels transit center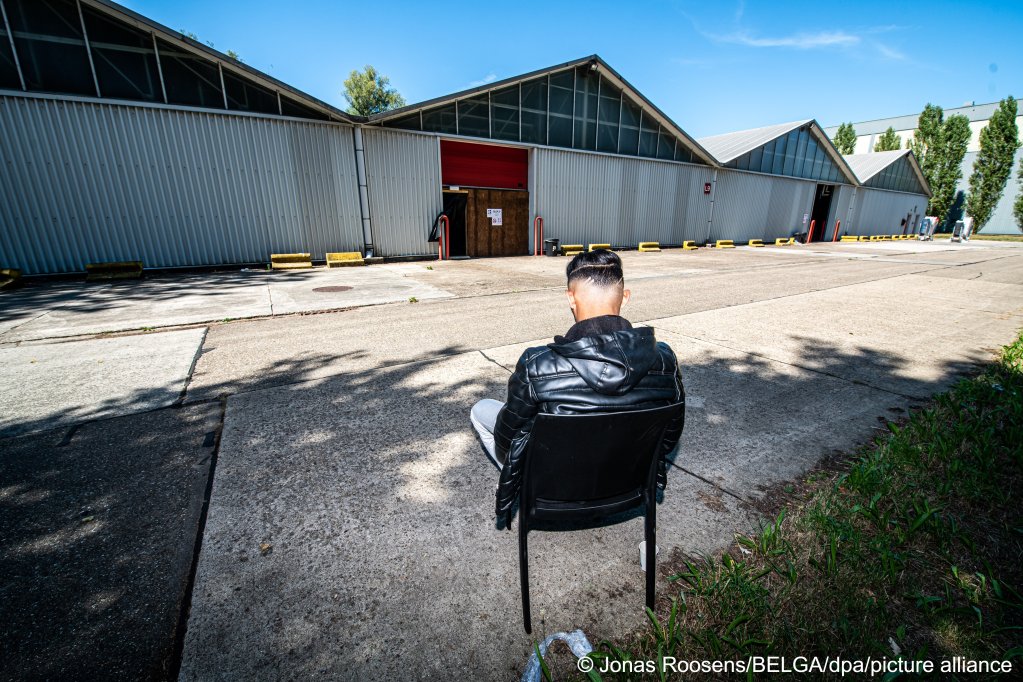 Reducing pressure on reception network
Opening the new reception center in Berlaar is among several measures taken by the Belgian government on July 6, to reduce pressure on the country's reception network. increasing capacity, reducing the influx and accelerating the outflow from reception places.
The reception network run by Fedasil (the Belgian institution responsible for the reception of asylum seekers), now has more than 31,000 reception spaces in almost 90 centers. These are run by various organizations, including the federal government, the Belgian Red Cross, while some are privately run. In addition, some individual reception places are managed by Public Social Service Centres (CPAS) and other associations.
"Fedasil has been struggling for months with a major shortage of reception places and is therefore forced to make choices: priority is given to families, unaccompanied minors and vulnerable persons," the organization said in a statement:
"As a result, dozens of single men [are] camped at the Klein Kasteeltje. This [has] created a difficult humanitarian situation, despite the support of local NGOs."
This weekend, 89 asylum seekers who had been camping at the Klein Kasteeltje in central Brussels, were moved to a Samusocial (humanitarian emergency service) building in Anderlecht.
Also read: Belgian army to provide help in housing asylum seekers
Housing crisis across Europe
Many European cities are facing a housing shortage, including Dublin, Madrid, Paris, London, Copenhagen and Berlin.
The war in Ukraine, inflation and rising house and energy prices have only exacerbated an existing problem. The statistical office of the European Union, Eurostat, reported that house prices in Europe have increased by 9.8% in the Eurozone and by 10.5% in the European Union as a whole in the first quarter of 2022 compared to the previous year.
Investment in the housing sector is also playing a part in higher rents and a shortage of affordable housing. The cross-border collaborative project "Cities for Rent: Investigating Corporate Landlords Across Europe" looked into the changes in the housing market in Europe and created a tool to visualize these developments.
They found that in many cities across Europe it has become increasingly difficult to find an affordable and decent home. In the wake of the COVID-19 pandemic, housing became an even more pressing issue.
High demand for rental accommodation in European cities has contributed to making housing a very attractive investment – with an increase of more than 700% of investment into residential real estate in Europe between 2009 and 2020. This amounts to a surge from €7.9 to €66.9 billion, according to data by Real Capital Analytics, a company providing data and analytics for global commercial real estate investing and transactions.
The general shortage of housing in Europe, has created significant obstacles for people seeking asylum in the EU, with many cities struggling to find permanent accommodation to house refugees.