One year after the Taliban takeover of Afghanistan, activists in Europe urge the world not to forget Afghan women still fighting for justice and equality in their homeland.
One year after the Taliban takeover of Afghanistan, InfoMigrants spoke to Afghan activist Mariam Arween, who is now based in Berlin, after she and her family were evacuated by the German government.
In Afghanistan she worked for women's empowerment, youth empowerment and child protection for over a decade and was an active face in the media in Afghanistan. Arween also ran an advocacy group and raised awareness about political rights for women and young people.
In the 20 years between the Taliban's two reigns, girls were allowed to go to school and women were able to work in all sectors. The Afghan parliament had a higher female to male ratio than the US Congress. Although it is worth noting that progress on women's rights in the deeply conservative country was largely limited to urban centres.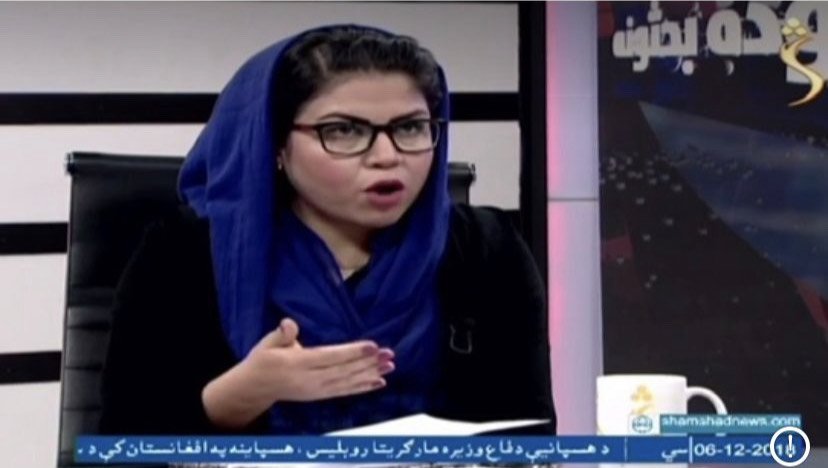 Arween was a popular public figure for equality and women's rights and notes that there were a lot of threats against her, even before the Taliban seized power in Kabul. "I feel that there is no more space for me in Afghanistan," she says.
"This 20-year-period was a golden chance for Afghanistan. Especially for women and young people. They could reach for their dreams. After the collapse of the government, we came back to the 19th century and we lost all our achievements. Women lost their basic rights -- education, schooling, and the right to work."
Also read: Don't forget about Afghan women: Women's rights activists plead for help
Activism in exile
Similar to Arween, activist Farzana Farazo, a former police officer, fled Afghanistan to France in the summer of 2021. A year later she is struggling to stay motivated in her fight for women's rights in her home country, as well as adapting to her new life.
When she touched down in Paris on a flight from Kabul in the summer of 2021, Farzana Farazo vowed never to give up her feminist struggle for Afghanistan, even from exile. But one year on, she confesses to feeling "depressed".
Arween, who has also struggled with finding work and a permanent home for her family in Germany since her arrival, focuses on volunteering for a number of different groups to keep herself motivated. "As a volunteer I am very active, I am leading some groups for Afghan women who have been evacuated to Germany. Many women don't know their rights and need support in understanding the laws and regulations in Germany."
Like many activists fleeing Afghanistan, Farzana's hopes for the future quickly ran into an integration process fraught with obstacles and bureaucratic hurdles. She told AFP journalists "I've met with a lot of difficulties."
"When you don't feel good, it's hard to concentrate," she added. "Like many others, I was independent in Afghanistan. I had a job, I have an education. So to be without anything in France makes things difficult, and that can tip you into depression."
However Arween remains optimistic, using her volunteering roles to work on her advocacy work. "I want to show that I won't be silent and that I will serve the people, especially women. One of our key messages is not to forget what is happening in Afghanistan and to support women in Afghanistan. I will also continue my efforts to fight against the Taliban."
Women continue to speak up despite threats
In September 2021, after the Taliban took over the Afghan capital Kabul, many women who took part in peaceful demonstrations against the new regime were arrested and beaten.
Arween explains that many women are currently unable to be very visible and active because of fear. "Right now they are not able to fight against the Taliban -- no one supports them. People have abandoned Afghanistan and they have forgotten Afghan women."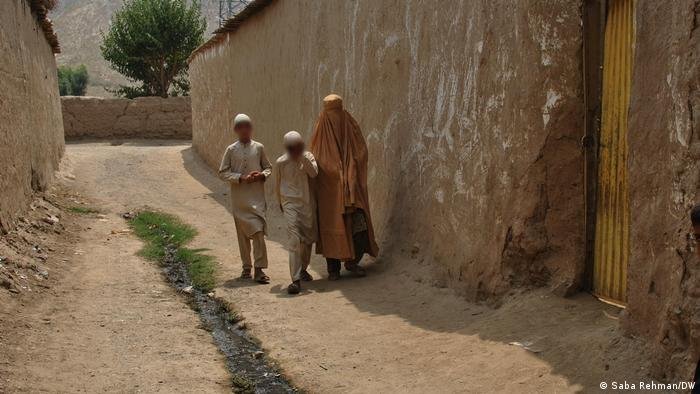 Arween tries to give women in Afghanistan hope "I still have contact with women who are living in Afghanistan and I try to encourage them to be strong. I try to support them." However, she notes that this can be very challenging due the distance and a lack of resources.
This support is not lost on their counterparts still living in Afghanistan. Women who made it out of Afghanistan "are a source of positive energy for us," one woman in Kabul, who asked to remain anonymous, told AFP. "We know they won't forget the women in Afghanistan."
Only days after the interview with Arween, on August 14, women protested in the Afghan capital of Kabul for the first time in months. Taliban fighters shot into the air to force the crowd to disperse.
Also read: Afghanistan: One year on from fall of Kabul, little hope for female athletes
Language remains a key obstacle
Remaining defiant in the wake of recent developments in the country, including the ban on girls' education and the continuing food shortages and famine, are taking their toll on many activists.
Farazo, who now lives in the home of a charity worker near Paris, said she has lost the energy she felt when she first arrived in France. For months she hardly managed to sleep at night, she said.
Language and cultural barriers can also be very difficult to overcome when first arriving in a new country. "Honestly, I haven't been particularly active," the 29-year-old said. "Firstly because I don't speak French well enough, but also because of the different approach to activism. Here, people talk a lot."
However, over the past year, she has taken French lessons, had regular meetings with a social worker, and is now waiting to be approved for housing of her own.
Arween also notes that it has been really difficult to find a job since she arrived. "The big problem for me is language," she says. "Most of the people evacuated by the German government are highly skilled and educated. The German government can use this as an opportunity."
Discrimination between refugees
She also notes a disparity among the treatment of refugees from Afghanistan and Ukraine, "this is really hard to tolerate as an activist for equality and equal rights," she says.
Adding that "finding a job has been really difficult. When people come from Ukraine they also don't know the language, they are given preferential treatment, and they are able to continue their education and are more likely to be hired in better positions."
Also read: International students who fled Ukraine face deadline to leave Germany
Another problem in Europe -- especially in Germany, she says, is finding an apartment. "It has been really hard, particularly for refugees."
Many German states are finding it increasingly difficult to provide housing for refugees, with many municipalities struggling with a housing shortage. This is becoming an issue across many European cities, with a steep rise in house prices and a scarcity of affordable housing for the general population.
Despite these challenges, Arween, along with her husband, is committed to continuing her activism in her new home. The couple want to be an active part of German society and want to find employment to use their respective skills as soon as possible. "We would like to serve the German society too because they saved our lives and saved our future."
Also read: German states face housing shortage for refugees
Starting from scratch
The journey to integration is a long and difficult process for the activist arrivals, and one year is just not enough, said Didier Leschi, head of France's immigration and integration authority.
"But thanks to their cultural and professional networks they get more help than other Afghans who depend on the government alone," he told AFP.
Mursal Sayas, a journalist and feminist activist, said she "got lucky" when a publisher asked her to write a book about women in Afghanistan.
"We lost everything, our country, our freedom, our achievements," she said. "We were suddenly propelled into a country where we had to start from scratch."
But Sayas said she is aware that she and her fellow exiles "have freedom of expression and the girls in Afghanistan don't," which she said made it "our duty to keep campaigning" and "denounce the injustices, the inequality, the apartheid against women."
Also read: 'I felt broken': Afghan filmmaker Jawed Taiman
Also read: Video: 'I'm a man without a country', in conversation with Afghan cartoonist Hossein Rezaei
Situation in Afghanistan remains bleak
In Afghanistan, the return of Taliban rule and the risk of famine and almost universal poverty has created an almost unworkable situation for many women. "We have the examples of those women who were the only bread winner for their families. They and their families are now in a really bad situation financially," says Arween.
She explains that many women are now in the street and are selling goods like potatoes, onions or ice cream. "Why do the Taliban not let Afghan women work in an office, but allow women to work on the street? What is the difference? Both of them are being done by women," she says.
Adding that "they are primarily against education, basic rights and equality of women. They don't need or want educated women. Lots of women are educated and know their rights, but unfortunately they are at home or on the street."
There is also shortage of female doctors and health workers, which has lead to a crisis in the health sector. In addition the hunger and stress suffered by Afghan women has lead to an increase in miscarriages and infant mortality.
Arween is not very optimistic about the future of Afghanistan, "I fear that unfortunately Afghanistan will have a dark future. In my opinion, it will be a century until it changes. I don't have the idea that Afghanistan will be good again and that there is space for me in the country and that we can achieve equality."
Also read: Germany: Migrant families waiting years to be reunited
With AFP