Police on Crete last week stopped 22 migrants who were trying to leave the Greek island using forged foreign passports.
Local police on the island of Crete say they stopped 22 migrants who were attempting to use fake travel documents to fly to Switzerland, Spain, Italy, Belgium and Germany from Heraklion Airport.
18 men and four women were arrested and accused of forging passports, the police said in a statement on Tuesday (August 9). The fake travel documents cost around €3,000 to €7,000 each, depending on the quality, they said.
Read more: Omonia Square: migrants engage in illegal travel document forgery
Summer rush
The dpa news agency reports that smugglers are currently promising migrants particularly high chances of leaving Greece. During the summer tourist season, police say they make more arrests of migrants attempting to travel on forged documents, because passport checks at airports are less thorough.
Document forgery and fraud has been a longstanding problem in Greece. Experts suspect that despite checks by the authorities, a large number of migrants are able to travel to Central Europe this way, according to dpa. However, official figures are not available.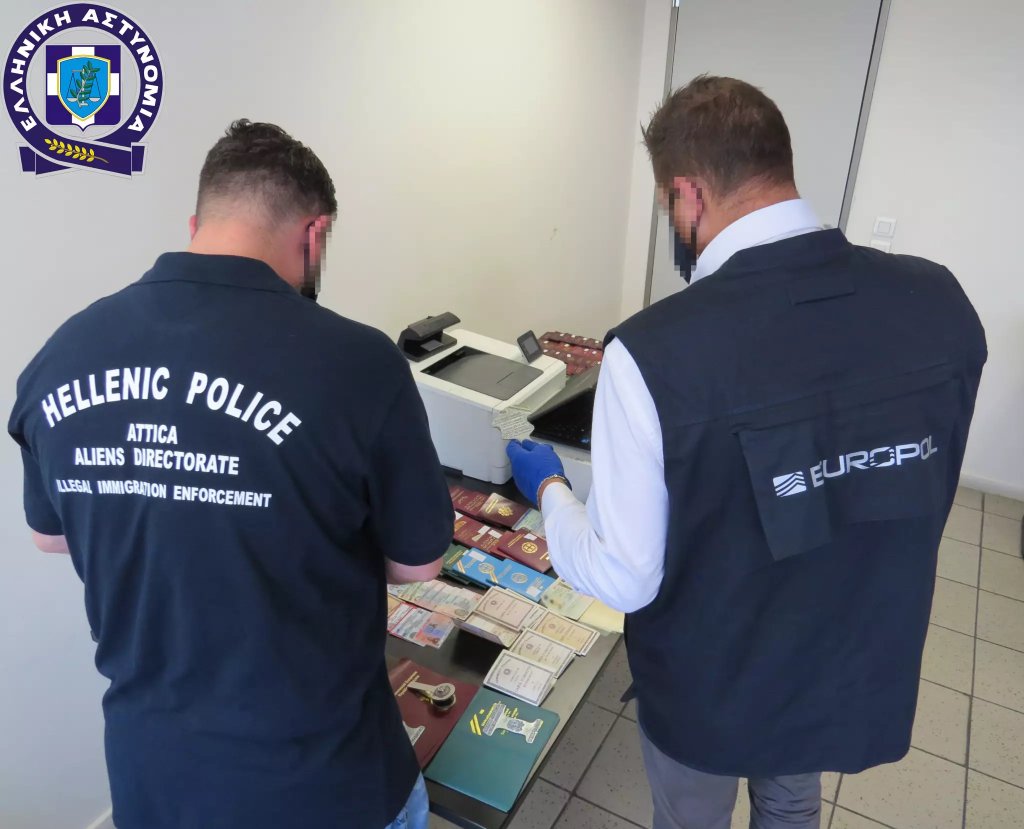 Egypt to the EU
In June, Greek police and Europol dismantled a criminal network involved in producing and distributing forged documents to people involved in migrant smuggling. Eight people were arrested and 362 forged documents were seized – they included passports, ID cards, residence permits and asylum documents.
Most of those involved were nationals of African countres, according to a Europol report. They had set up a large print shop in Athens and were supplying forged documents to criminal networks or to smuggle migrants from Egypt towards Greece and on to other EU countries.
The investigation, which had begun in March 2021, identified two smuggling routes: from Egypt to Greece with the use of falsified Schengen visas on African passports, and from Egypt through countries in the Western Balkans towards the EU.
In August 2020, Greek police said they had stopped 63 migrants at airports on Crete within less than a week as they tried to board flights to other EU countries using fake IDs. Despite the coronavirus restrictions at the time, migrants using fake documents were being stopped almost daily, according to Greek authorities.
With dpa