A year after the Taliban took over Kabul, a US-trained captain of the Afghan Air Force remains in limbo on the Greek island of Lesbos, waiting to be granted refugee status.
It has been almost a year since Mohammad, who wants to be known only by his first name, left his home country of Afghanistan. He fled after several of his colleagues received direct threats and some were murdered for their links with the government, which was supported by foreign forces.
In the lead-up to the violent takeover of the country, the Taliban assassinated several airmen in an effort to weaken the air advantage of the US-backed Afghan leadership. At least seven pilots were killed in a series of targeted killings in the first seven months of 2021, Reuters reported.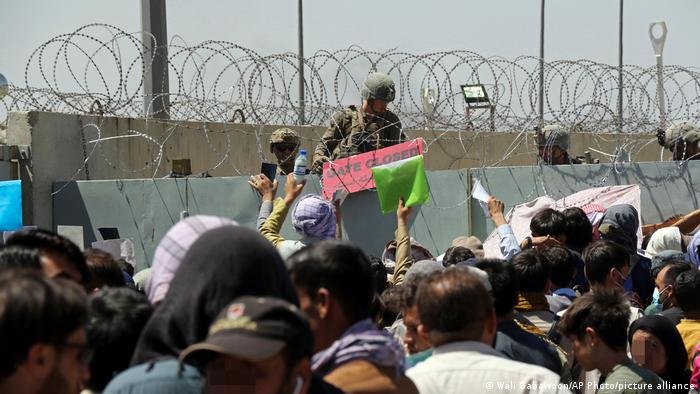 Rapid collapse
While some members of the Air Force managed to escape aboard the aircraft to neighboring Uzbekistan and Tajikistan, or were airlifted directly by US forces or other partners, others remained trapped. Mohammad found his way out of the country overland, fleeing undercover to be reunited with his family, some of whom live in Iran. 
The 28-year-old's predicament is far from unique. Some 300 former Afghan Air Force and Special Mission Wing pilots were still stuck in Afghanistan at the end of 2021, according to the US Operation Sacred Promise Foundation, which began as an ad-hoc volunteer-driven effort to rescue and recover Afghan Air Force and Special Mission Wing personnel and their families. 
Once considered the jewel in the crown of the nation's military, and built with billions of dollars in investment from the US government to give the country an advantage over Taliban insurgents, the Afghan Air Force collapsed rapidly as foreign troops started pulling out in 2021. A Reuters investigation details how quickly things deteriorated, as members of the Air Force started to feel isolated without the backing and logistical support of their powerful allies.
Mohammad trained in the United States in 2015. It had not been a childhood dream or a 'calling', but he considered it a good opportunity to have a stable and engaging job. He was an active pilot and became a captain, working in operational groups in Kabul and in Kandahar's Air Force brigades.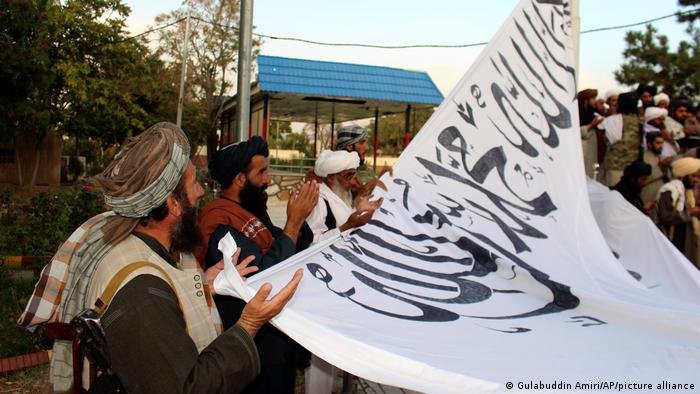 Fleeing Afghanistan
In 2020, Mohammad and Aziza were married. Three years younger than he, Aziza had completed her studies as a civil engineer. 
But then in 2021, the situation deteriorated.
"There was an imminent threat for us," Mohammad said during an interview on the Greek island of Lesbos, where his family lives in the Mavrovouni camp.
"Because of the relationship I had with the government and NATO forces, I was spotted by anti-government forces. I saw my colleagues shot down, one by one, and I realized this is a serious risk. There was no specific place where I could go and hide inside Afghanistan. That is why I decided to go and leave the country."
"We just wanted to be safe," he added.
Aziza was in the early days of pregnancy when they escaped. "We were happy and sad at the same time," she said.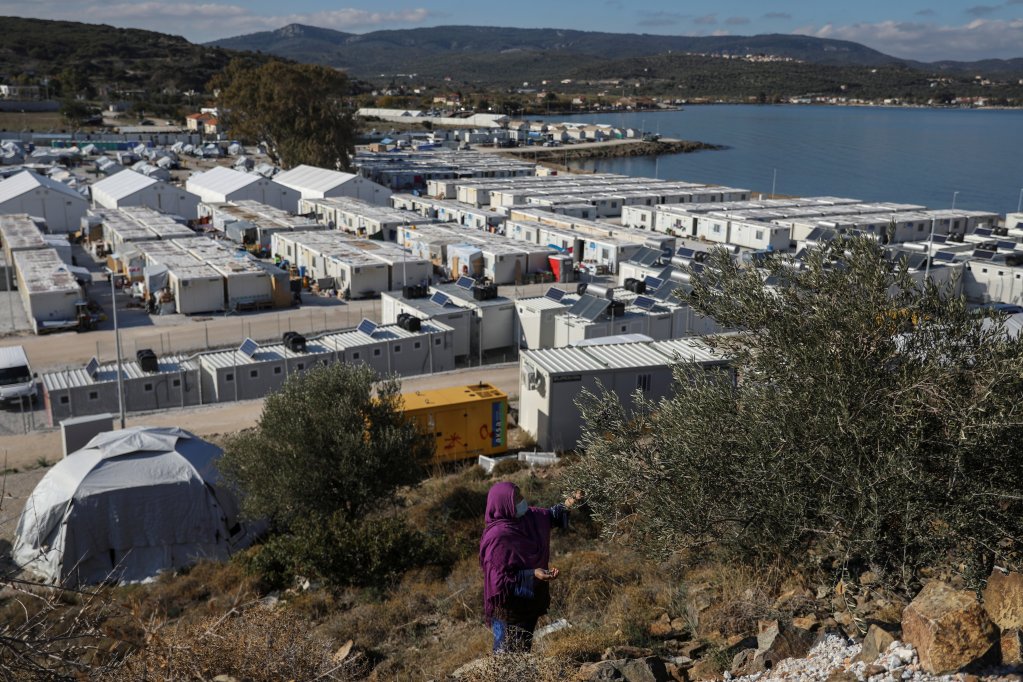 Challenges in Lesbos migrant camp
Mohammad and Aziza traveled from Iran to Turkey by paying smugglers, and then took a boat to Lesbos, 12 kilometers from the Turkish coast. There they requested asylum and were assigned an Isobox, a prefabricated steel container, in the Mavrovouni camp.
The camp, located on the coast a few kilometers north of the island's main city Mytilene, is home to some 2,200 people who live in containers and refugee housing units. Too cold and windy in winter, stiflingly hot and humid in summer and with intermittent electricity, it is far from ideal for pregnant women and newborns. 
The couple shared the dark, humid storage unit turned into accommodation with another family which was also expecting a baby. Things became very uncomfortable when the other family's baby was born. Aziza's due date was approaching and she could hardly get any sleep because the infant's cries resonated around the container.
When her baby girl was finally born, Aziza had a severe tear and she was in pain for several weeks afterwards. The first days back in the camp were especially challenging. It was December and it was cold and rainy. The shared bathrooms were about 150 meters from her Isobox, so it was a struggle to wash herself or the baby. With two newborns in one container, nobody was able to sleep.
Mohammad managed to put his good English to use in the camp, where a medical NGO offered him a small salary for his services as a translator. After the baby's birth, the NGO was able to temporarily rent them a flat in the town of Mytilene so that they could have some privacy and bathe the child in warm water.
But the family still feels alone and isolated — something they did not expect given Mohammad's position in the Air Force and his training in the United States.
The right decision
The family's first asylum request was rejected, but they have appealed the decision. Their hope is to be able to settle down one day in Germany, where Aziza has two brothers and where they admire politicians such as Angela Merkel, whom Aziza considers a role model for women.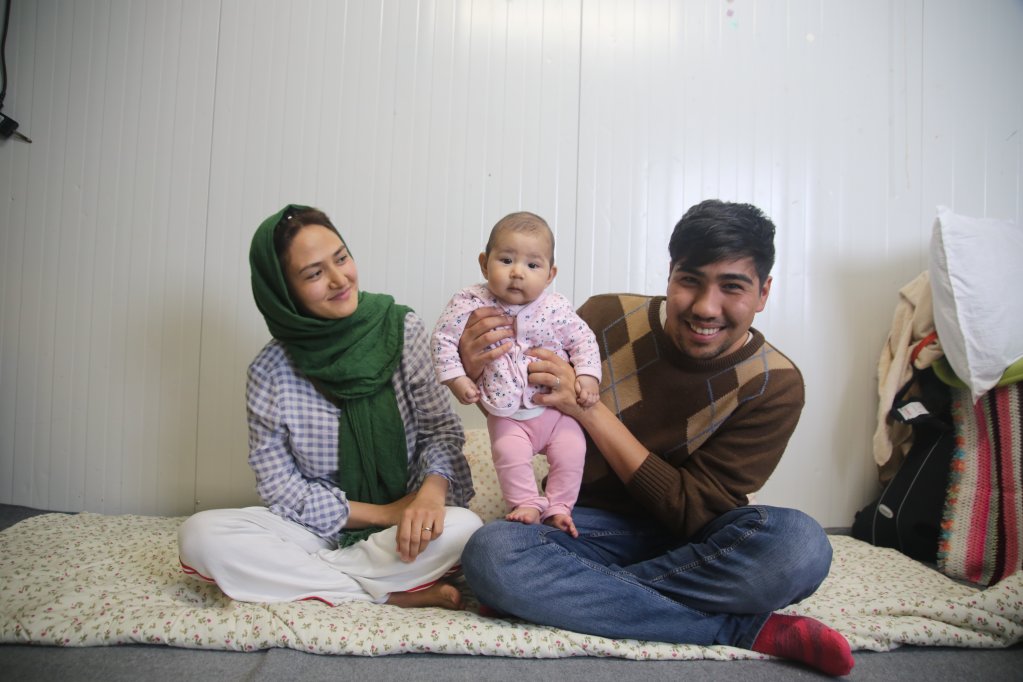 They believe leaving Afghanistan was the right decision, especially considering what life would have been like for their baby girl had they stayed behind.
"I am hoping that my daughter reaches the goals that I think I might not be able to reach and that she experiences the good things that I was not able to experience due to our country's problems. I could not go on trips or visit places. But at least I got an education — she could not get that now."
They hope that life in Europe will give baby Layana the possibility to grow into who she wants to be. Maybe an astronaut, jokes Mohammad, definitely not an air pilot. Or maybe a politician like Angela Merkel, says Aziza.