Dozens of migrants remain missing after their boat sank off the Greek island of Karpathos. Meanwhile in northern Greece, reports are mounting of migrants being shoved back and forth between Greek and Turkish authorities.
Greek authorities said Thursday that a navy vessel and three merchant ships were still searching for up to 50 people missing after their boat sank about 60 kilometers southeast of the Greek island of Karpathos in the early hours of Wednesday. 
"The search is continuing with unreduced intensity," said Shipping and Island Policy Minister Giannis Plakiotakis.
"The protection of human life is our daily concern and absolute priority."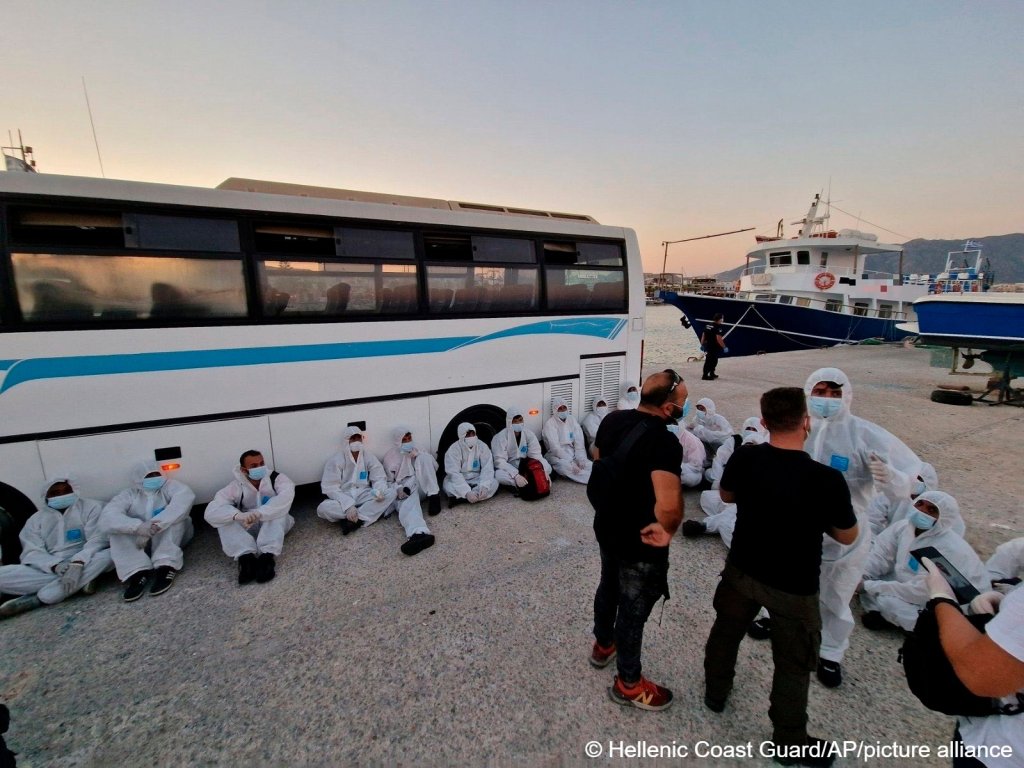 A total of 29 men were rescued shortly after the boat sank. According to the Associated Press (AP), the survivors are nationals of Afghanistan, Iran and Iraq. A coast guard spokesperson told the dpa news agency on Thursday that the hope of finding any further survivors was "fading."
Coast guard officials say they assume that in the absence of bodies floating in the water, the missing people likely found themselves unable to get out of the sinking boat in time. Divers have been sent to the scene of the shipwreck to look for bodies underwater.
Seeking new ways to enter EU
The survivors told the Greek coast guard that there had been between 60 and 80 people on board the small vessel when it departed from Turkey's southern coastal town of Antalya. 
The boat was reportedly heading past Greece to Italy — a fairly new route used by migrants, who want to avoid being sent back to Turkey under a 2016 deal with the EU.
The direct journey to Italy is not only much longer but is also considered to be more dangerous.
Read more: Greece turns hundreds of migrants back amid Aegean tensions
Dramatic operations at sea
Authorities say the boat capsized in international waters, however, the survivors were located still within Greece's search and rescue area.
Video released by the Greek coast guard shows how 27 of the survivors were taken to the island of Kos by a merchant ship on Wednesday. Several were seen exhausted and limping.
Meanwhile, two of the survivors were taken by an air force helicopter after being pulled up directly from the sea on a winch, and were flown to Karpathos.
According to official Greek figures, more than 6,000 people have been rescued in 145 search and rescue operations in the past two years.
It wasn't immediately clear why the boat sank, but the weather conditions in the area were rough at the time, with strong winds of up to 50 kilometers per hour.
Police officer charged with manslaughter
In an unrelated development in northern Greece, a local police officer near the town of Kavala was charged on Wednesday with attempted manslaughter. He had reportedly shot and injured two migrants fleeing arrest.
The shooting happened when a patrol car came upon about 30 migrants who were getting out of a van on a highway. When the migrants tried to run away, police chased after them; the 52-year-old officer says he fired the shots from the passenger seat in the air to intimidate and stop the migrants from running.
Nine of the migrants were arrested, while two suffered bullet wounds. All of them except one were Syrian nationals, according to dpa.
Greece's border in the north with Turkey remains a key entry point for migrants trying to cross into the EU member state from Turkey by land. Several people have been found dead along the border in recent years.
Read more: Greece: 122 migrants rescued while another group appear stranded at Evros river crossing
Report: migrant child dies in border region
The al Jazeera news channel meanwhile carried a report saying that a five-year-old Syrian migrant girl is understood to have died on a Greek islet on the Evros River, located in the border region of mainland Greece and Turkey.
The girl reportedly died on Tuesday after being stung by a scorpion. Her parents are reported to have submerged the girl's body in the river to keep it cool. Al Jazeera reports that another girl remains in critical condition after also being stung by a scorpion.
A total of 39 migrants are reported to be stuck on the islet. They say they were forced onto the islet by Turkish authorities on August 7, while Greek authorities claim they are unable to locate the group to provide aid.
The European Court of Human Rights (ECHR) meanwhile has issued an order saying that the migrants are not to be removed from Greek territory. The stranded migrants say they ultimately wish to claim asylum in Greece.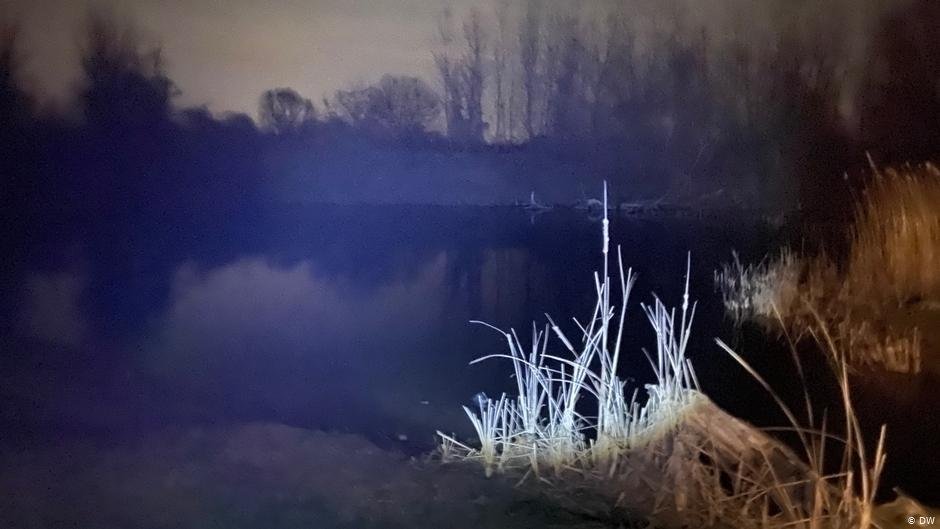 Read more: Greece to seal off Evros border as more migrants try to enter from Turkey
Evgenia Kouniaki, a lawyer for HumanRights360 and Maria Papamina, a coordinator at the Greek Council for Refugees, told Al Jazeera in a joint statement that "(t)he violations of human rights at the Greek-Turkish borders are a cruel reality. Deaths, pushbacks, arbitrary detention, enforced disappearances and people left hopeless in the islets. 
"The death of the five-year-old girl proves how irrational and murderous this policy is."
Read more: Greece: Deadly truck crash as driver tries to evade police
with AP, AFP, dpa, ANSA, AMNA, Ekathimerini, al Jazeera