Greek police have asked neighboring Turkey to conduct a search and rescue operation to help a group of Syrians stranded in the Evros river. A young girl among the group is reported to have died and another is in a critical condition.
Greek police announced Thursday (August 11), that a group of 39 Syrians stuck on an islet in the Evros River is "outside Greek sovereignty."
A police statement said Turkish authorities had been asked "to urgently take all necessary action'' to get the migrants off the islet quickly and provide them "with all necessary assistance.''
The Greek Council for Refugees (GCR) said the group is trapped under "inhumane and life-threatening conditions." One of the migrants, a 5-year-old girl, is said to have died after being stung by a scorpion.
Another girl aged nine is also believed to have been stung by a scorpion and is in urgent need of medical care, according to the Border Violence Monitoring Network, a European network of NGOs.
The group – which includes pregnant women and children and a 70-year-old diabetic woman, say Turkish authorities forced them onto the islet on Sunday, August 7.
Read more: Dozens missing as migrant boat sinks off Greek island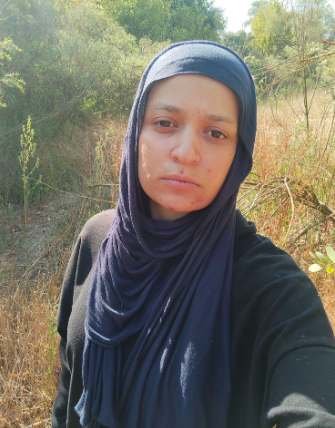 'Turkey deports us, and Greece beats us'
The migrants have told NGOs and journalists that Turkish authorities pushed them back onto first one islet then another, until they ended stuck on the current islet mid-river.
Some of the group are trapped for a second time – they first became stranded on July 14 after crossing the border from Turkey. They say Greek authorities returned them to Turkey, where they were held in military barracks before being forced back to Greece at gunpoint.
Alarm Phone, a group supporting migrants in the Mediterranean, quoted one of the Syrians as saying: "Turkey deport[s] us, and Greece beat[s] us, deport[s] us and is throwing us onto the islands. Our situation is miserable here. The situation here is tragic."
Despite reports by the group of beatings at the hands of the Greek authorities and being forcibly returned to Turkish territory, Greece has strongly denied allegations of illegal pushbacks and claimed that the group could not be found.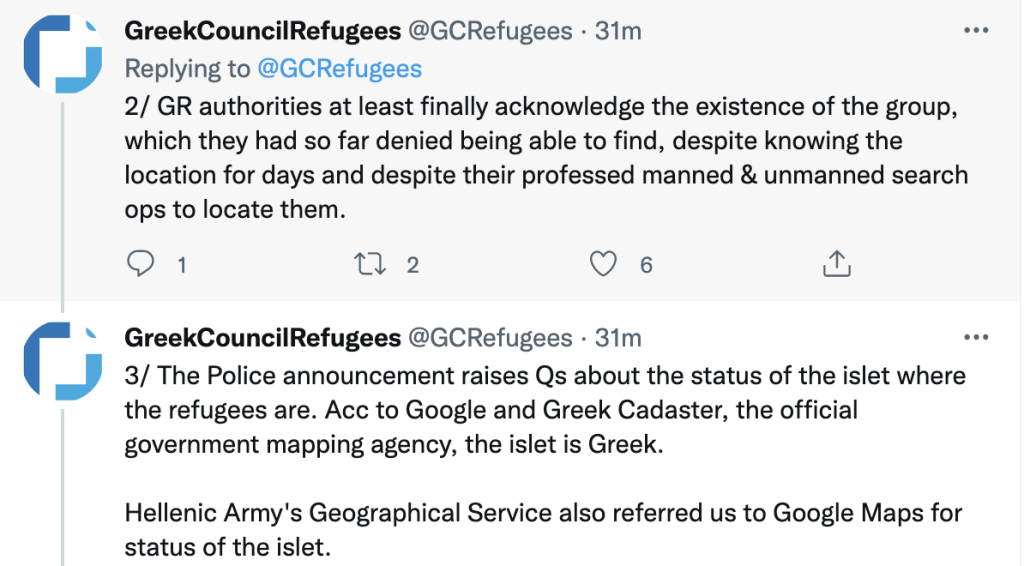 The GCR tweeted Friday (August 12) that Greek police had known the group's location for days, and that maps showed the islet was located on the Greek side of the border. GCR and the Greek civil society group HumanRights360 also said they had informed Greek authorities on August 9 of the precise location of the group, but no action had been taken.