Jawed Taiman was a child when his family fled Afghanistan. His film-making took him back to the country, only to be forced out again. He spoke to InfoMigrants about his connection with Afghanistan, and the events there which left him feeling broken.
His memories of childhood in the Afghan capital are happy ones. But as occasional rocket attacks became an all out war between the Mujahideen rebels and the communist government, Jawed Taiman's family, like many others, was finally forced to flee.
Their journey of exile took them to India and then the UK. It would be years before Jawed set foot in Afghanistan again as a young film student. Eventually, he returned there to live, before leaving once again to join his wife, a former lecturer at Kabul University, in Germany.
From there, he spoke to InfoMigrants about his connection to his country, and the heartbreaking events of last August.
InfoMigrants: You left Afghanistan as a child. How old were you at the time?
Jawed Taiman: I can't remember exactly if I was nine or ten years old when I first left Afghanistan. We migrated to India when the civil war started. So I have vague memories of my childhood, of that Afghanistan.
What is the 'color' of the memory of that time?
I would say very bright and beautiful, although we were going through the first phase of war, which was between the Mujahideen and the communist government, and there were rocket attacks on the city. But as a child and living in a much greener part of Kabul I have some beautiful memories of my childhood. [That period] seems to be very long in comparison to other decades of my life.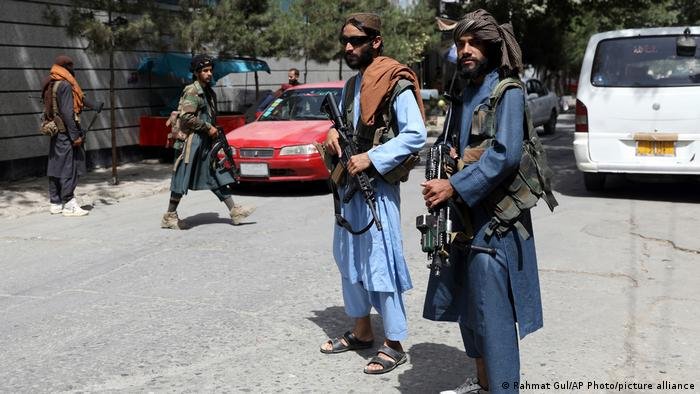 Your family applied for asylum in the United Kingdom and that's where you lived after India and you went to film school. Was that home for you then, did you feel the UK was home?
Actually, from the moment I left Afghanistan I was a stranger to any country that I went to, be it India or the United Kingdom. But I would say growing up in London you don't really feel like a stranger, as it's a multicultural, multi-ethnic city. So it felt like a second home and still is, to be honest.
How did you come to move back to Afghanistan?
After graduating from film school I was very keen to make some films about my country and I went back in 2006 for the very first time, to [work on a film] project. I got introduced to certain subjects which I thought would make good films if I were to come back, so after graduating I went back to Afghanistan for three months and I researched some topics for my new film. That led me to go back to Afghanistan and to spend a year making a documentary film on two young heroin addicts, called 'Addicted in Afghanistan'. That opened the windows of opportunity for me to find a job and work in Afghanistan, to contribute to the country.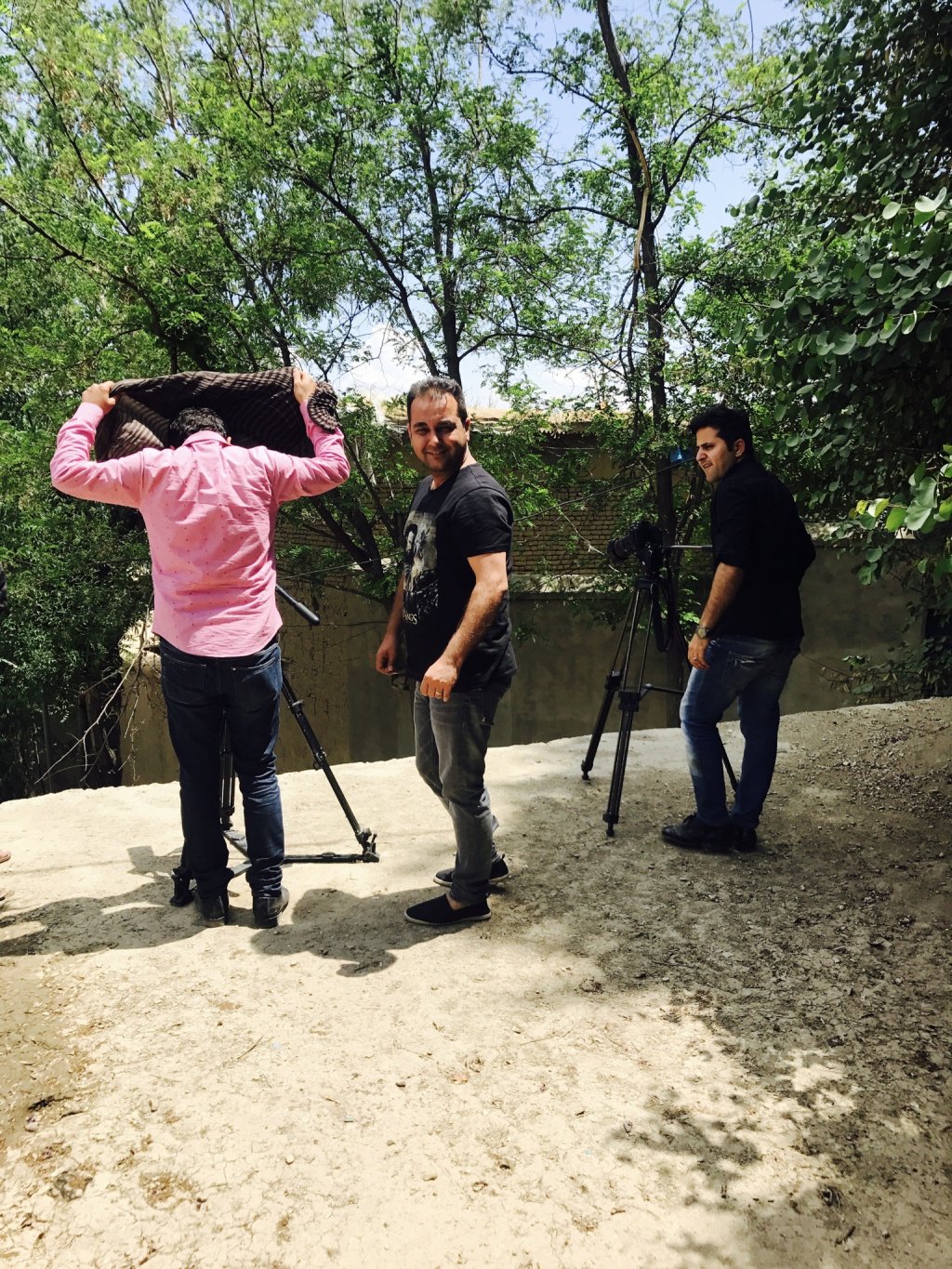 But you need not have done that – you could have just blended into British life. Did you feel somehow compelled, or was it just that it was so interesting that drew you back?
I would say it's just the connection that I have. I mean, [there were] my childhood memories: I saw my home again, the streets where I grew up, the places where we went as families for picnics. So those places brought back a lot of good memories and it made me connected to Afghanistan. There were a lot of Westerners coming to Afghanistan to work and help the country, to build the country, so I thought, 'I'm originally from this country, why don't I contribute if the country needs me? I may as well come back and contribute a little bit towards development.'
When you made the film 'Addicted in Afghanistan', did you ever think, 'What if that had been me, or my brother, in this sort of situation?'?
Yes, [I thought that] on many occasions, when I was watching the two young boys or the little girl. I'm the youngest in my family, so the picture that could always come to my mind would be my niece or nephew: What would it be like, God forbid, if they were in such a situation? What would my sister or my brother have done? It made me emotional on many occasions, and sometimes I would forget that I was making a film and I would try to help these people. But unfortunately, because of a bad infrastructure for treating drug addicts in Afghanistan, I wasn't able to do much really, and it made me sad. I just made a film, that's about it, I couldn't do anything else. I tried to raise awareness, but this problem was much bigger, with high stakes and high-level people involved. Yes, it was sad.
Much more recently you moved to Germany, and you were trying to adapt to life there when the nightmare started in August last year. Is it possible to describe how you felt?
'Broken' would be the perfect word to describe my overall feeling. I moved out of Afghanistan in 2019 and came over to Germany to start a life with my wife and my little daughter. I was always hoping to go back if time allowed, but because of COVID I couldn't visit Afghanistan. Then I heard the news of the collapse of Kabul, the collapse of Afghanistan, or 'handing over' of Afghanistan back to the Taliban by the Americans – that's what I always call it. It was just like taking the government from them and then after 20 years saying: 'Here you go, thank you very much, you can have it back'.
Seeing the the three-colored flag coming down and the white flag of Taliban going up, and people hanging from the planes, it was quite shocking and heartbreaking. To be honest with you I I felt depressed for weeks. I just felt like, I've lost part of my body. That's how I felt. And this is the hard truth that I eventually had to accept.
How do you deal with the worry about your friends and relatives who are still there?
I always talk to people on the ground in Kabul literally every day – even today I spoke to people. I try to find every means to talk to them and calm them emotionally or help them in any way I can, be it evacuating or financial help or psychological help. Sometimes my wife tells me: 'You have too much energy, you don't want to spend every day hours on the phone talking to people!' I say, 'That's the least I can do.' When you are in a bad situation you always look to someone for help or for cooperation, and if I don't respond to them I would let them down.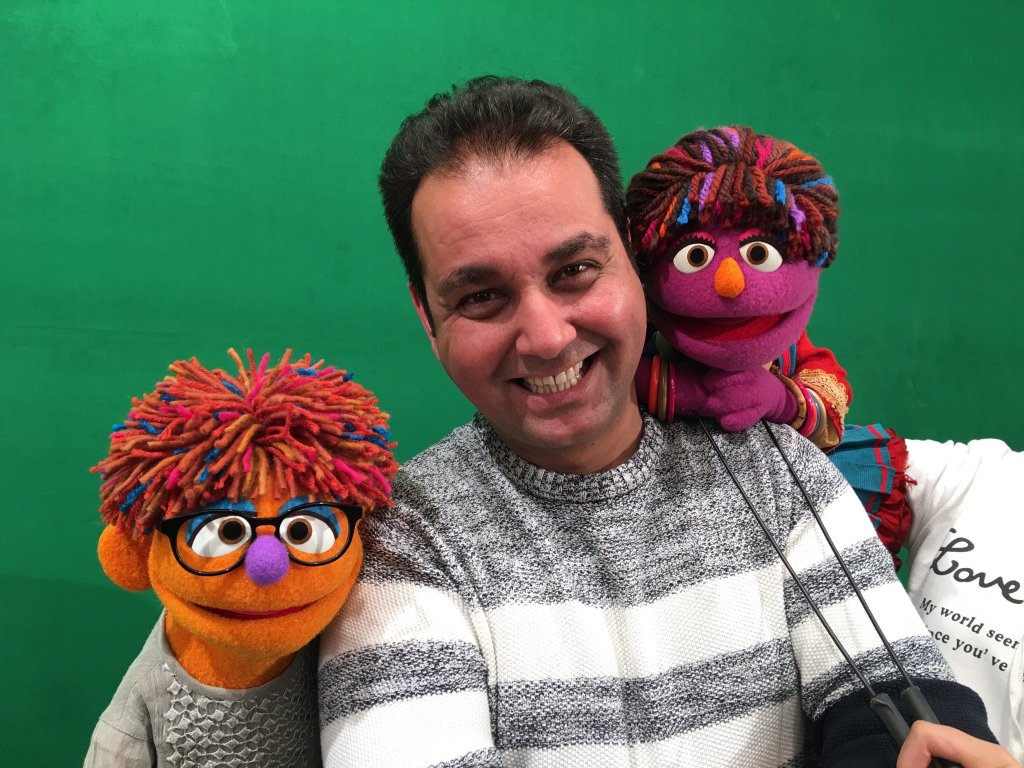 How do you evacuate people from Afghanistan now?
Now it's a little bit difficult, but at the beginning I was collaborating for example with Germany's Kabul Luftbrücke, which is the air bridge, trying to help people, be a bridge between them and the Afghans, in terms of translating for them, organizing their documents, trying to help them and give them directions on how the paperwork is done.
I also have a lot of friends that worked with me (when) I was a producer for Sesame Street Afghanistan. We managed to get a few people out of the country. One is in Canada, one is in London. One puppeteer is in France, one is in the USA. The director is in Germany, a producer is in Canada. So they're all over the place.
But still there are about 20 people still stuck in Afghanistan. [There are] editors and other team members who worked on the set, and voice-over artists like Ernie and Bert who are still in Afghanistan, Zoe's voice it still in Afghanistan. So all these characters' voices are still there, and they haven't identified themselves to anyone. We tried to get some help for them and get them out, but we couldn't.
The original interview with Jawed Taiman has been edited for brevity.