Nilofar arrived in Turkey on an evacuation flight from Afghanistan. She already had a residency visa for Turkey, but when it ran out, and finding no work, she attempted to travel the Balkan Route to Europe. This is her story:
"[The day the Taliban took over Afghanistan] was the worst bad day of my life," sighs Nilofar. "Not only for me, but for all Afghans and especially Afghan women. We were faced with an unknown future and we were all trying to escape from the country and save our lives."
In a way, 24-year-old Nilofar was one of the lucky ones. "I left Afghanistan on August 2 last year. It was on board a Turkish military flight. They flew us to Islamabad in Pakistan and then from there a plane from Turkish airlines flew us to Turkey. There were 300 people on board that flight, all Turkish. Only me I had a Turkish residency [permit]," explains Nilofar patiently to InfoMigrants, when asked how she first arrived in Turkey and when.
Nilofar has a gentle voice but steely determination and a quick intelligence shines through the slightly crackly connection to Iran, where she is alone but undeterred. But even as she sat aboard that flight to Turkey, knowing that she was, for now, safe, Nilofar felt an incredible weight of sadness.
"Even at that time I was not happy. I just thought, 'ok, you escaped, you saved your life, but you left everything, your life, your study, your family, left in a country that you don't know what will happen.' I was just crying, for my family, for my country, for my homeland."
The evacuation was chaotic. It took Nilofar more than five or six hours to get through Kabul airport that day. She remembers she dressed in a Burka to get past the airport perimeter and waited in packed queues until she made it to the gates.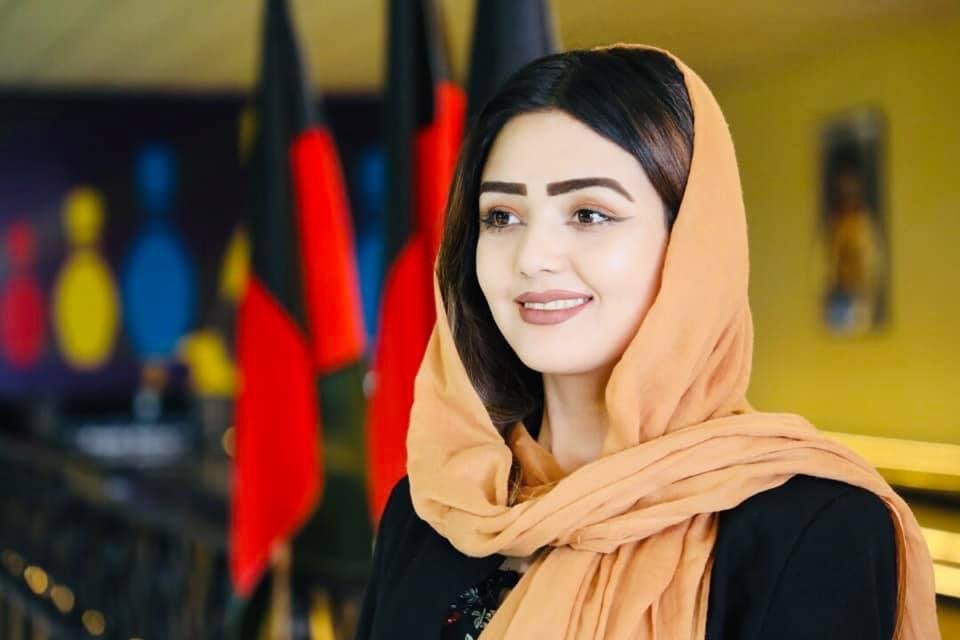 'I'm a hard work person'
Nilofar is a young woman who has packed a lot into a relatively short life. Already she has worked as a journalist, an air hostess and is the president of the Afghan women's bowling federation. At the same time as working, she also attended university to study law. Nilofar also learned English at the American University in Kabul but this wasn't a degree. She has since learned to speak Turkish too.
"I'm a hard-work person," giggles Nilofar after explaining all the different activities she used to undertake in a week, from arranging matches for the bowling federation to flying for Kam Air and meeting people all over Kabul.
Also read: 'I felt broken,' Afghan filmmaker reflects on fall of Kabul
Because of these various roles, Nilofar says she was under threat from the Taliban. The threats, she said, began way before the Taliban took back control of Afghanistan, last August. In fact, they began when she was in her teens and working as a journalist in 2016, when she was just 18.
"I was working as a news reporter in television. In 2016, I planned to make a program about the Taliban and ISIS. As the program was live, people were calling in and giving their views. But then, someone came to the studio and told me 'Nilofar stop the program right now!' Even in 2016, when the Taliban saw my program on that day, they stopped it as we were going out. After that I couldn't continue my job as a journalist. So many warnings I received, in my home, I was about to change my home. So, you can understand my situation. After that, when they didn't let me be a journalist, I applied for the bowling federation and then I started working with Kam Air."
Attempted kidnap
Nilofar, who is originally from Kunduz, worked for one of Afghan's leading airline companies Kam Air. It flies around the region but is banned in the EU due to concerns about its security. But even with the relative freedom she enjoyed at the time, life wasn't always easy.
"I remember one day, I was attending university and I was walking from university to my home and one car with two persons in it pulled up alongside me. I entered a taxi quickly, but the car followed and stopped the taxi. One of the men, he was about to try and pull me out of the taxi, but I shouted out very loudly and people came, and when people came, they ran away. It was in the street. I shouted loudly, I cried a lot. I was talking on the phone with a friend, I was worried they would kidnap me, so I was saying the car is like this, the license plate is this, so if they take me, please find me... ."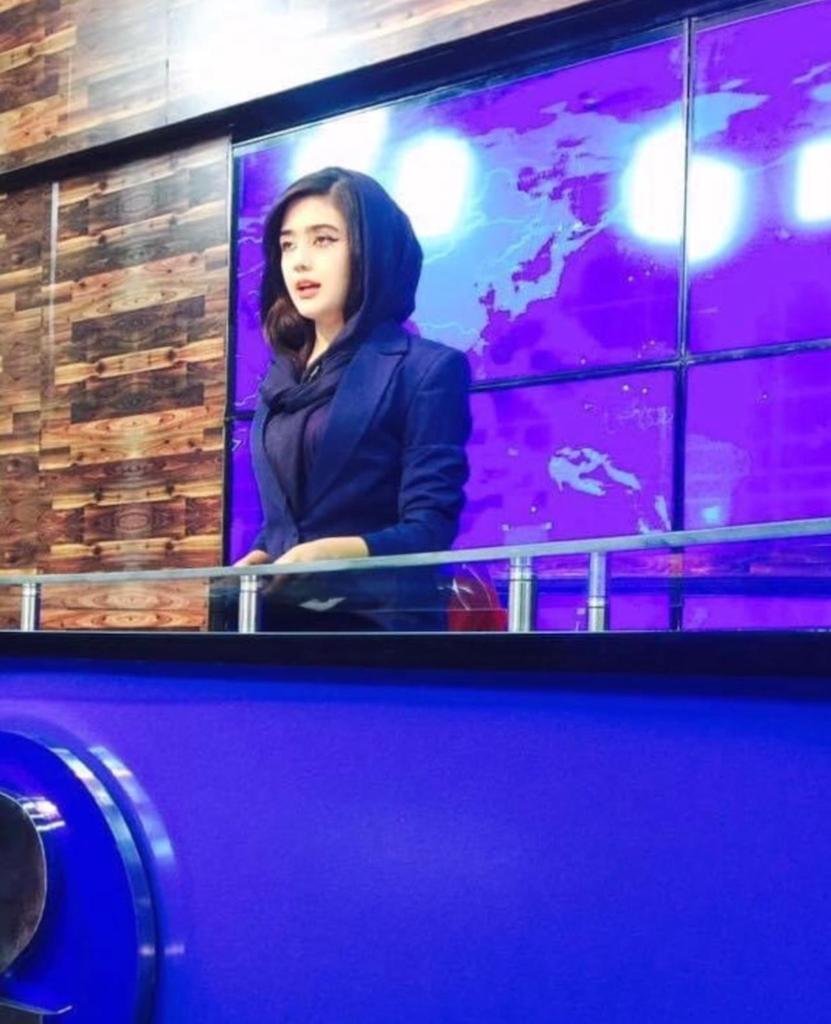 The men in the car, says Nilofar, were from the Taliban. "Even before democracy was ended, we were not safe, every day we were fighting." The Taliban, in fact were always in Kunduz, where Nilofar was born, so she almost began life in internal displacement, spending much of the time growing up in Kabul.
Many of Nilofar's relatives are still in Kabul, "they are hiding from the Taliban because of me," say Nilofar. "I am trying to get [a] visa for them for Iran or Turkey but the smugglers took my money and so it is not easy, but I am trying."
'I wanted to become better'
Nilofar's parents are not educated to university level, she says, but even as a small child she made a pact with herself that she wanted to become educated to as high a level as possible. "I graduated from school and university with an A+ degree," says Nilofar proudly. "I always knew I wanted to learn and become better."
Also read: One year on after the fall of Kabul, little hope for female athletes
"In the democracy years, all women, we were trying our best and I was too," remembers Nilofar, "but it was still hard, every day we had to fight." Nilofar hadn't given up on her dreams of journalism. She was always hoping to return but in the meantime, she busied herself with opportunities when they presented themselves.
Because of frequent flights to Turkey, she said she had been planning to set up a business buying dresses in Turkey and selling them in Afghanistan. That was the reason, she explains, she had applied for a Turkish residency in the first place. "I was hoping to use days off between flights, and so I applied for the residency," Nilofar explains.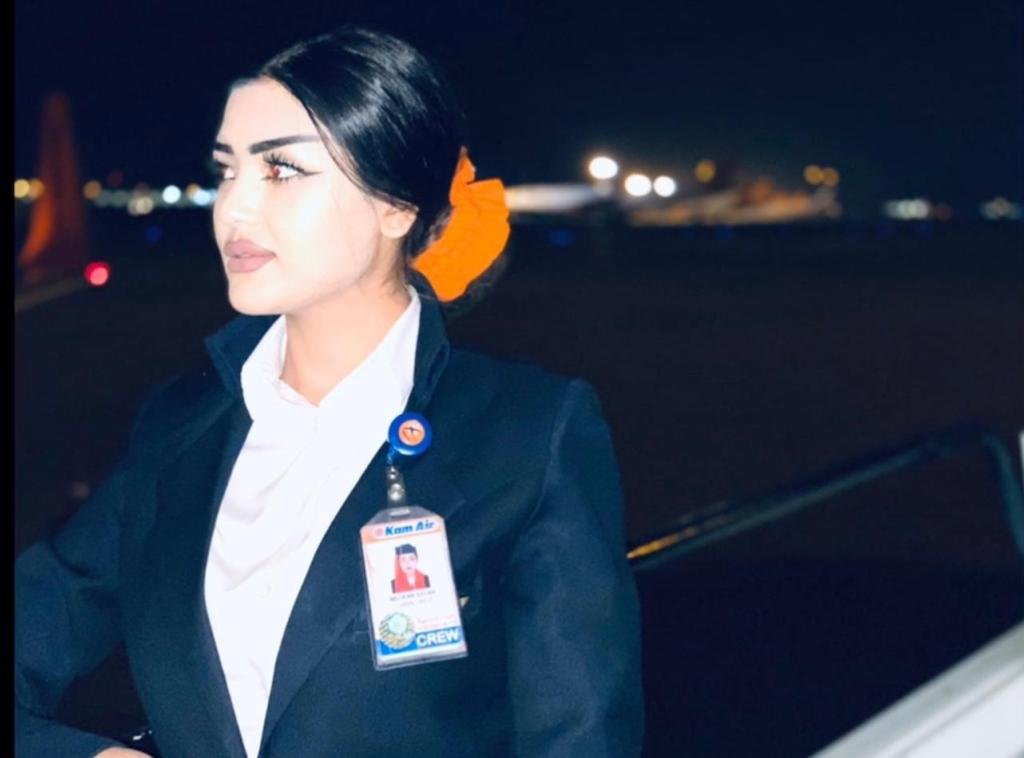 Flight to Turkey
The residency came in handy as the Taliban progressively moved closer to the capital Kabul. "Because of that, I called a friend of mine in Turkey who is working in the government and he helped me to get on that flight [to Turkey]. He put my name down to the representatives and I was able to board that aircraft to Turkey."
On arrival in Turkey, though Nilofar was beset by worries about her family. Luckily, she has lots of friends there and so went to stay with one friend and began hopefully trying to put down roots and find a way to return to work and study. "I started by emailing every country['s embassy] and the international bowling federation to let them know about my situation."
But the "situation was difficult, I can say impossible," says Nilofar resignedly. By May, she realized that it was difficult for her to envisage a future in Turkey. With her residency running out, she decided she had no option but to try to get to Western Europe.
Deported to Iran
When Nilofar talks to InfoMigrants, she is in Iran. Just a few days previously, she was flown from Bosnia to Iran after applying for an online visa. Her Turkish residency had run out and the Bosnian authorities said she would either have to apply for asylum here or leave the country. From Iran, Nilofar is already busy trying to renew her Turkish residency so she can get out of Iran.
Just back from the Turkish embassy, Nilofar explains she has already had an interview and submitted her biometrics and is waiting to hear back. Unlike many of those Afghans attempting to travel the Balkan Route, Nilofar went with her passport, a good command of English and a hope that these would help get her through.
However, it didn't work out. Nilofar flew to Bosnia with her Turkish residency in May. Originally, she had hoped it might be possible to board a train or a plane further west and arrive legally. But she quickly realized that the only option left open to her was to "go the smuggling ways." Many of those who migrate by these routes get rid of their passports in order to cross the borders more easily, but Nilofar didn't want to do that.
Also read: Taliban blocking evacuations to Germany
"It was [so] dangerous," remembers Nilofar about her journey from Bosnia to Croatia, "I was faced by police shots. The men who were traveling with me, they ran away and they left me alone," remembers Nilofar, who said she froze as soon as she heard the shots.
'Scumbag'
Nilofar says the border police called her a "scumbag" and made fun of her before pushing her back over the border to Bosnia. She then says she had to walk six hours alone through the forest before she reached a public road. "You know what kind of wild animals I encountered? It was like a nightmare."
Nilofar doesn't know the names of the animals, but she says they were wild and scary. "At that time, I was thinking, 'maybe Nilofar, this is the last day of your life.'" Nilofar says she was the only woman in the group of 36 migrants who crossed the border that day. She said she didn't know any of the other people and they largely ignored her.
The men in the group were mostly from Afghanistan, Bangladesh and Pakistan, says Nilofar. She says she didn't talk with anyone. "I just wanted to walk, that's it." She says she didn't feel comfortable in that group. "It was scary for me." They didn't help her when they crossed rivers in waist-deep water. Nilofar thinks this is because it is unusual for a woman like her to be alone and attempting this kind of journey.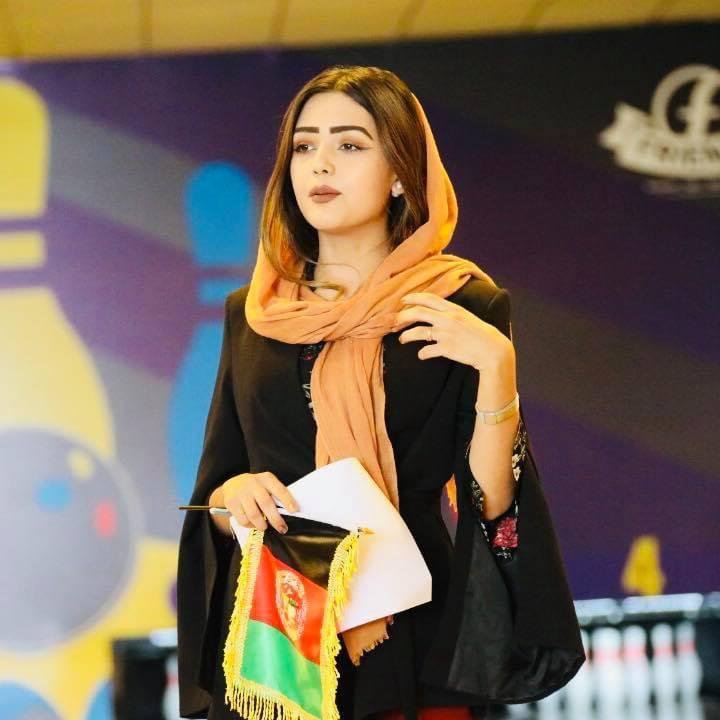 'They were scary'
The smugglers too, Nilofar says "were scary. They took all my money and they didn't return it," after her trip to the EU failed. "I had no other way." Nilofar said she paid a premium to go to Italy and paid about €4,000. In all, she estimates her attempts at finding safety have cost her about €18,000. "That was all I had," says Nilofar.
The smugglers in Bosnia told Nilofar that she had to pay up front and that doing so would guarantee her route to Italy. They told her that they needed the money up front to give money to the taxi drivers. "But after the Croatian police deported us, they didn't answer my phone and I couldn't find a way for them to give me the money back."
Nilofar was upset and angry after realizing the smugglers lied. "They told me this was a guarantee, but when we crossed from Bosnia to Croatia, the police found us." The smugglers were from Pakistan, Turkey and Afghanistan, says Nilofar.
To arrange the trip, Nilofar met the men in a restaurant. Then they gave her a date for travel to go via Croatia towards Italy. She paid up and was ready to go. But when she eventually got back to Sarajevo, she could find no trace of them. She even revisited the restaurant and asked the owners to tip her off when the smugglers came, but never received a call. "I was so scared [of the smugglers] but I was angry as well. That was all the money I had," she comments defiantly.
After two days in Bosnia, Nilofar didn't have any money to feed herself. She called a friend who sent her some money for food and for a temporary place to stay. But after a while, she realized that she would have to leave Bosnia.
Searching for asylum
Nilofar says she went to the UN office in both Turkey and Bosnia to ask for asylum. But she says she wasn't able to enter the office to really explain her case. In Turkey, an Iranian employee told her that Turkey would not grant refugee status to Afghans. In Bosnia, the UN employees did offer to help her apply for asylum in Bosnia, "but the environment for me, a woman alone was not right. I could not work here, it is a poor country," thought Nilofar.
So in the end, her only choice was to fly to Iran. But the Iranian authorities are too close to the Taliban, Nilofar says, and so she wanted to get out of there as soon as possible. "Even just talking about it, I can feel the vibration in my body."
Nilofar thinks that if she is ever sent back to Afghanistan, she will be killed by the Taliban, like thousands of other women like her. "First they will torture me and then they will kill me. In this last year, they have not fulfilled any of their promises." Nilofar sobs quietly on the phone.
"I don't care where I go, or which country I want to stay. The only thing I want [is] to find a place with opportunities for study and work again and to be a useful person for the society. When I was in Afghanistan, I was a person who didn't even think about leaving my homeland. But after the Taliban came, I had to endure many difficult days. Now, I don't care where to go, I just want to go to a place [where I can] study and work and be useful." Nilofar hopes, if the Taliban is defeated, to be useful once again to her country too.
Time is ticking
A few days after Nilofar spoke to InfoMigrants, she sent a message to say she had got a temporary residency in Turkey. But time is ticking there. Nilofar knows she won't have much time in Turkey before she is again faced with a choice of different smuggling routes if she doesn't manage to convince an embassy or organization to grant her the chance to start a new life somewhere safe. "I have to keep trying while I am alive," she concedes, sounding a little defeated.
"Last night I cried," says Nilofar, after she watched on the news how Ukrainian refugees are being treated in the EU. "I am happy for them, they have war in their country like us. I am happy for them, but when I think how they treated us, I felt so disappointed, I cried for us and our situation."
Nilofar concludes the interview with her dearest wish: "For now, I hope that all these challenges will end. I just wish that God will bring me a day when I will be busy with work and study again. I hope that that will erase all the nightmares from my mind. That's all I wish for for now. This is my golden time, I am a young woman right now. I don't want to spend this time in displacement. This is my golden time. We can find everything in life, but not our time. I am so sad for my time. This is one year [stolen] by the Taliban, this is my time."