Despite earlier promises, the Taliban has banned girls from attending school beyond the 6th grade. However, activists remain defiant, with schools for girls being set up in secret.
A year after the Taliban seized power in Afghanistan, the situation in the country remains bleak. Famine and widespread poverty have weakened a population already plagued by decades of war.
Despite promises to respect women's rights in the early days of their reign, the Taliban have continued to take away women's freedoms, banning secondary education for girls — denying girls from seventh grade upwards a right to education.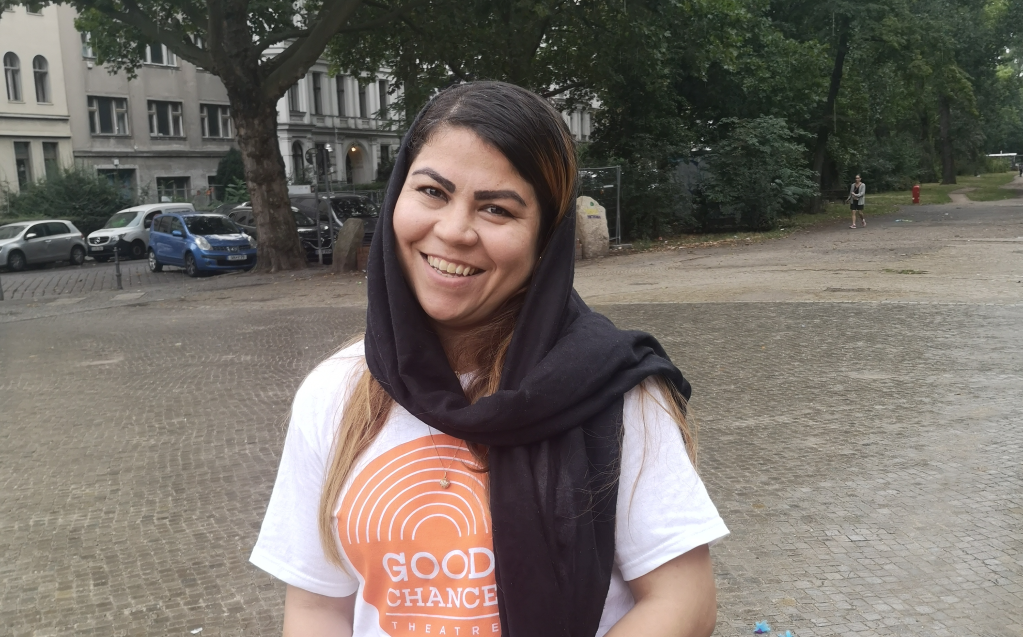 InfoMigrants spoke to Berlin-based women's rights advocate, Mariam Arween, who campaigned for gender equality in Afghanistan before being evacuated by the German government with her family:
"We are waiting for an unknown future for our children. When the Taliban came for the first time I was the same age as my daughter is now. When they took over I felt like I lost everything. When they returned I saw the same fear in my daughter's eyes. And I thought…nothing has changed."
She explains that the last 20 years felt like a golden opportunity for many women, especially in urban areas like Kabul, with 69 women elected to the Afghan parliament in the 2018 parliamentary election.
"We worked for more than two decades for women's empowerment...It was a dream for women. Then they woke up and now they are waiting for an uncertain future," she says.
Fearing for the future of Afghanistan
Speaking to InfoMigrants, Afghan-German author Mariam T. Azimi notes that many Afghan women are still reeling from the aftermath of the Taliban takeover. "I don't see Afghanistan having a bright future soon and we have to be very realistic about it. I am still very frustrated and shocked at what happened… It didn't surprise us that it happened but how fast it happened."
Many activists are wary of the future of the country. "I don't see outside interests in Afghanistan disappear. We have neighbouring countries who are deeply involved in our political sphere," says Azimi.
She notes that this is not going to go away in a matter of a few years "this is going to take generations and this is something I am trying to make peace with."
"Temporary" school ban for girls
Taliban officials have claimed the ban is temporary, citing practical reasons such as security concerns and the need to change uniforms, teachers, buildings or the curriculum. But many are highly sceptical of the "temporary" closure of girls' schools, remembering that the last time the enforced "temporary" ban it lasted for their entire six-year rule.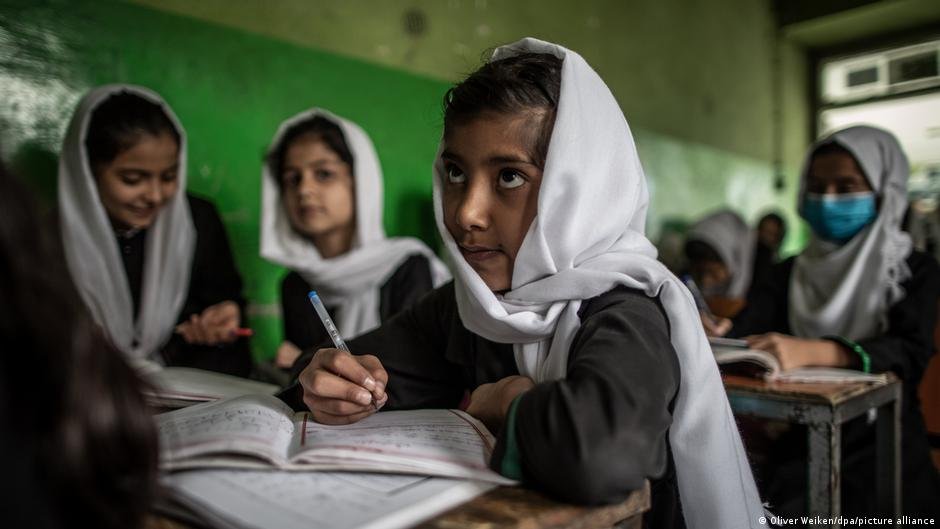 Mariam Arween notes that banning girls from education and preventing women from working in office jobs is a clear policy aimed at preventing women from being aware of, or able to exercise their basic human rights.
"They are primarily against education, basic rights and equality of women. They don't need or want educated women. Lots of women are educated and know their rights, but unfortunately they are at home or working as street sellers," she says.
Women in Afghanistan remain defiant
Arween notes that denying women the right to work, has been economically disastrous. "We have the examples of those women who were the only bread winner for their families. They and their families are now in a really bad situation financially."
Since the Taliban takeover "women are under huge threat. They remained an active voice when the Taliban seized power, despite their situation. Many of them were arrested by the Taliban and beaten. Now they can't go to the streets and be active in society anymore."
There is also a significant demographic aspect. Although in official statistics men outnumber women in Afghanistan, women and girls are less likely than men and boys to be registered, especially in rural areas.
Arween notes that "for over 14 years there has been war, many have lost their husband, brothers, sons. There is no organization to identify the number and proportion of men and women in the country, but it is my understanding that the population of women is higher than men in Afghanistan."
Secret schools
The Guardian reported that in defiance of the ban, secret schools have become more common in Afghanistan. Some have been created informally in people's homes, while others offer online classes, although they can only reach those with smartphones and data access. There are also several private schools which are operating almost as they did before, apart from existing in constant fear of being shut down.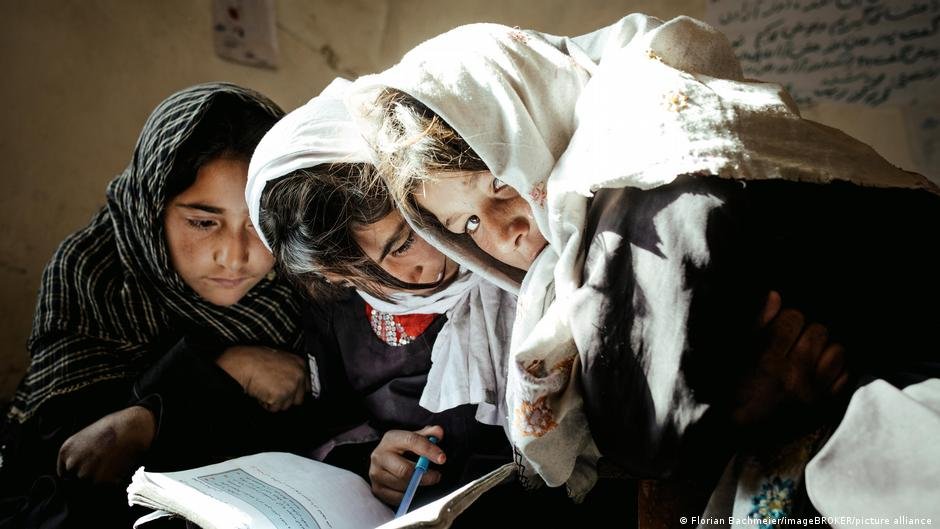 Interestingly, clandestine schools are not only being sought by the general population, but also by the governing elite responsible for the ban itself. The Guardian reported that preventing girls from accessing secondary education has also caused a less visible rift within the Taliban, reflecting deeper fractures among the former insurgents.
It is an open secret that while living outside Afghanistan, several senior figures in the leadership educated their own daughters – mostly in Pakistan or Qatar. After their return to the country, Taliban members have allegedly continued doing so in secret according to the Observer, with some even being willing to be open about their own attitude towards schooling.
Activists urge support for Afghan women
Arween explains that "it is really difficult to support women in Afghanistan from a distance, there are several special advocacy groups. Education is key...I am working with other women to find a way to allow women to stay educated. Allowing girls to access education unofficially."
Back in Germany, Arween tries to raise awareness and assist women in her home country through her advocacy. "I don't have many resources to help me, I try to guide them with my knowledge and experience. We are working on different solutions and looking for other activists as well, not only in Germany but also in other countries, to create an online platform to support Afghan women who are living under the Taliban regime."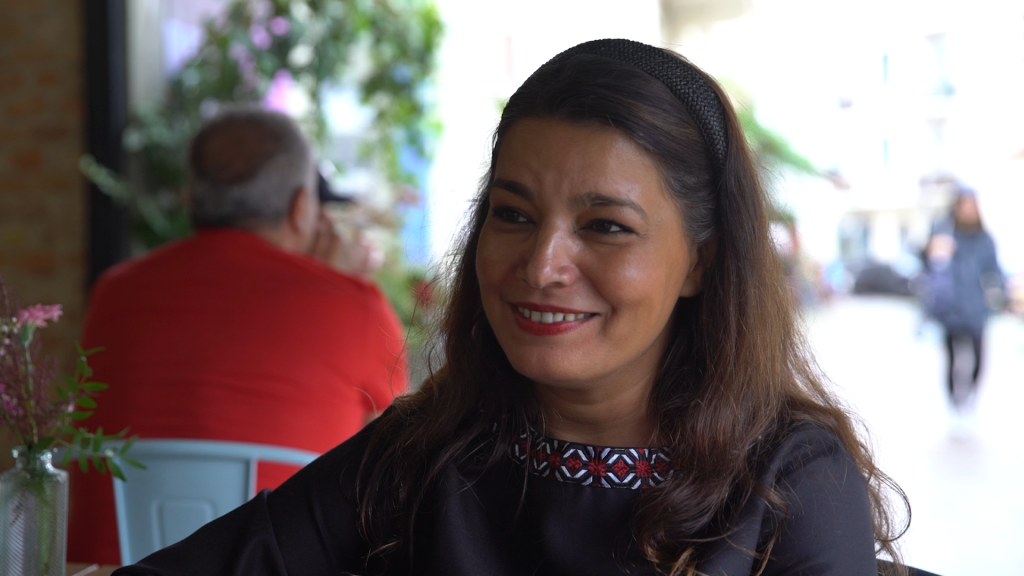 While support efforts abroad continue, activists call on the international community not to forget the dire situation in the country and urge them to listen to the voices of Afghan people.
Azimi tells InfoMigrants "if you really want to support Afghan people, support Afghan organizations" these can provide quick on the ground support and help in the wake of sanctions that prevent sending money to the country.
She also urges people to change their perceptions and their narratives relating to Afghanistan, many of which remain largely colonial. "Support the Afghan people without ignoring them and dignify the Afghan woman while supporting her."