The Danish government has announced that it will take 200 refugees from Rwanda under a resettlement quota scheme. But the door remains firmly closed to asylum seekers.
Denmark has announced plans to take in 200 refugees from Rwanda under the nation's resettlement scheme. Kaare Dybvad Bek, the minister for immigration and integration, said last week that the focus would be on resettling women and children.
In a press release, the minister also referred to the current asylum system as "broken", and blamed "cynical people smugglers" for determining which migrants reach Europe.
"The government believes that we must limit the number of asylum seekers who come here, and that refugees should instead come to Denmark under orderly and legal conditions," Dybvad Bek said.
Under the Danish government's quota scheme, the immigration minister decides the number and distribution of refugees to be resettled each year, based on the country's social and economic capacity.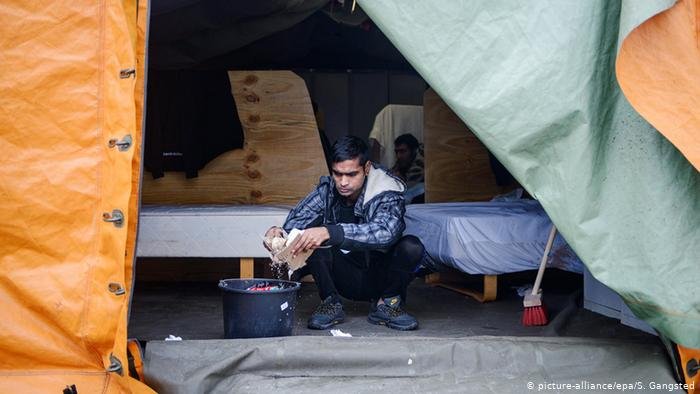 Destination Rwanda
Denmark has agreed to take 200 quota refugees from Rwanda for the past two years. Announcing the decision to take another 200 in 2022, Dybvad Bek praised Rwanda's record on refugees and said Denmark and Rwanda had cooperated well in the area.
Rwanda has welcomed refugees from neighboring countries, especially Burundi and Congo, for more than two decades. But its human rights record has come under fire since the British government announced plans to send asylum seekers to the central-east African country.
In April, then Danish immigration minister Mattias Tesfaye said Denmark was also in talks with Rwanda about setting up a procedure for transferring asylum seekers there.
Denmark's immigration policies have become increasingly harsh over the past decade. In June, 2021, the country passed a law enabling it to process asylum seekers outside Europe, provoking criticism from the United Nations and the European Commission.
Read more: Danish plans to outsource asylum to Rwanda 'likely' to fail: migration expert