Another 13 people have been sentenced to prison in Morocco following the attempt by about 2,000 migrants to cross into the Spanish enclave of Melilla in June.
In Nador, a Moroccan city bordering Melilla on Wednesday (August 17), 13 men from Sudan, South Sudan and Chad were given prison sentences of two-and-a-half years and fines of 10,000 dirham (about €94), after they were convicted over the June 24 storming of the autonomous Spanish territory.
Their lawyer, Khalid Ameza, did not specify the charges against the 13 when he was approached by the news agency AFP.
In a social media post, the Moroccan Association of Human Rights (AMDH) listed the names of the 13 asylum seekers, describing the sentences as "very harsh."
Dozens of dead and missing
The two Spanish enclaves of Melilla and Ceuta are the European Union's only land borders with Africa.
Authorities say that 23 people died when an estimated 2,000 migrants, many of them from Sudan, stormed the fences along the frontier on June 24. It was the biggest death toll in years of attempted crossings into the territories.
Activists, including the Spanish rights group Caminando Fronteras (Walking Borders), say that there may have been more than 40 deaths.
AMDH has criticized Sudanese and Moroccan authorities for failing to identify scores of migrants who remain missing.
The United Nations, the African Union and independent rights groups have condemned the use of excessive force by Moroccan and Spanish security personnel.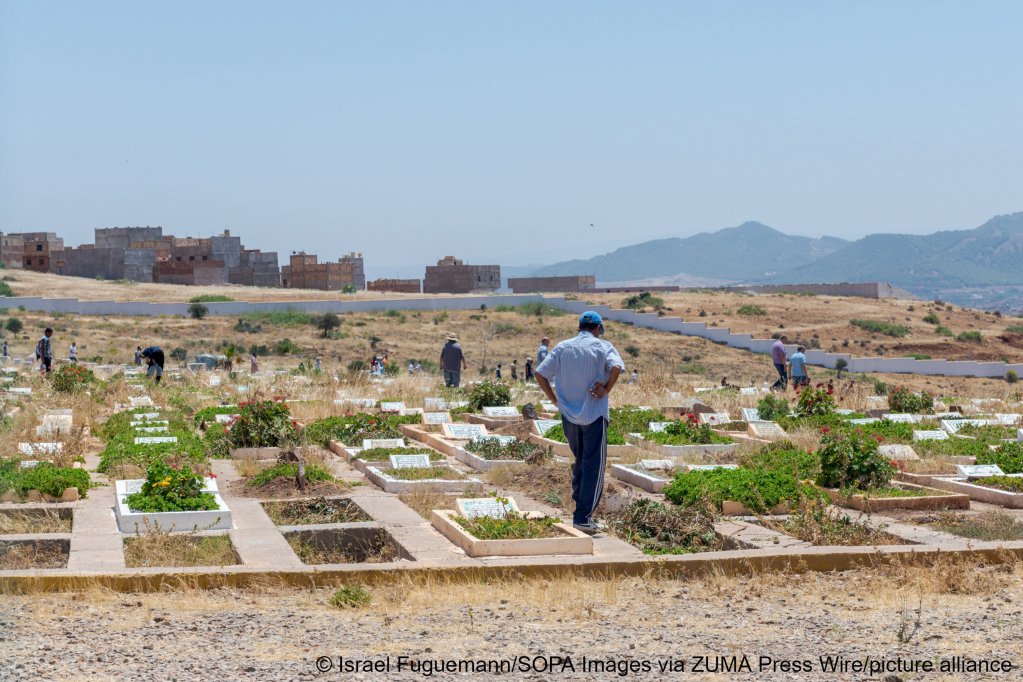 The Spanish Prime Minister, Pedro Sanchez, has defended the actions of Moroccan authorities in response to the attempted crossing, which he called a "violent assault" on the autonomous city.
Morocco earlier this month sentenced 14 migrants to eight months in prison following their arrest a day before the attempted mass crossing.
And a court last month sentenced 33 migrants to 11 months in prison for illegal entry.
With AFP