Greece says its security forces stopped around 1,500 migrants from crossing the Evros River from Turkey, as the government announced it would extend the border fence between the two countries.
About 1,500 people tried to cross into Greek territory last Thursday (August 18), Civil Protection Minister Takis Theodorikakos told the Sky (Skai) news channel on Saturday. Police also arrested 60 suspected smugglers, he said.
The announcement came as the government continued to face criticism over its handling of the stranding of 35 Syrians and three Palestinians who had crossed the Evros river from Turkey and remained trapped on an islet for days. The migrants were eventually picked up by Greek authorities and taken to a Reception and Identification Center.
The Greek foreign ministry had called the incident "yet another attempt by Turkey to weaponize migration and possibly create a border issue as well," Ekathimerini news reported. During a visit to Evros last Tuesday, Migration Minister Notis Mitarakis accused Turkish police of pushing the migrants into Greek territory.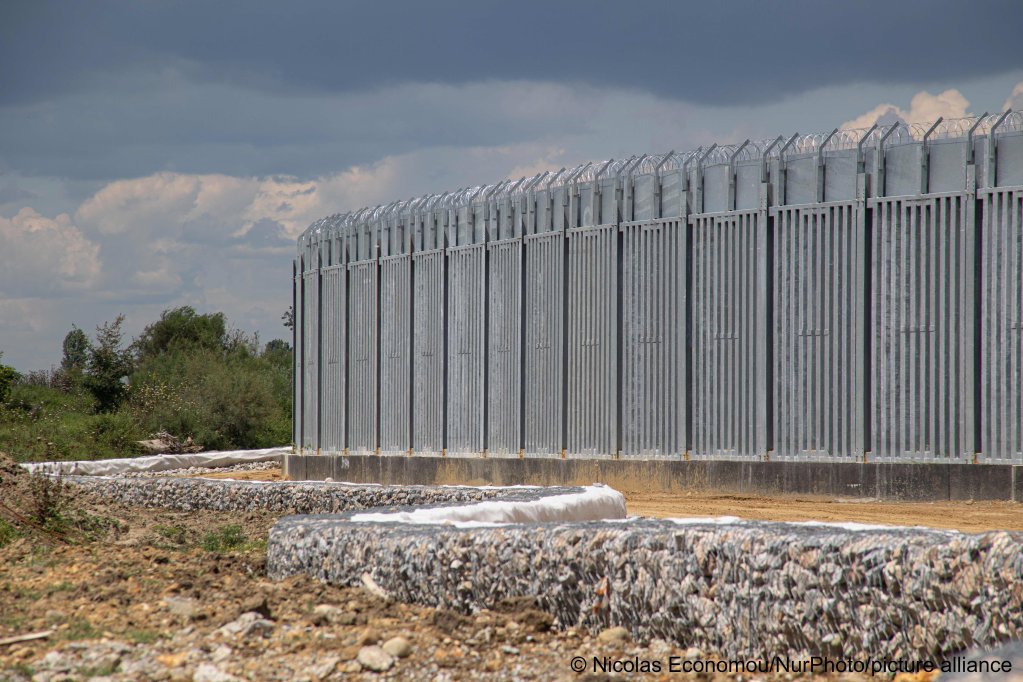 Border fence extended
Mitarakis also announced in an interview with Skai radio on Friday that Greece's border fence with Turkey will be extended by about 80 kilometers to prevent irregular crossings by migrants, saying that Greece cannot be "free-for-all."
"Humanitarianism is very important, but there are millions of people who want to get into the EU because of the inequalities in the world," he said.
"We cannot talk about a closed Europe, but we also cannot have a Europe where it's the traffickers who decide who gets in."
Civil Protection Minister Takis Theodorikakos tweeted that Greece is "exercising its sovereign right to protect its borders, in full respect of international law." 
In response, Aegean Boat Report accused Greek authorities of abandoning migrants at sea and arresting and beating people on the Aegean islands. "Human rights violations rule," the NGO said.
Media investigations have confirmed accounts by migrants of being forcibly sent back to Turkey in so-called pushback operations by Greek authorities. In July, Tineke Strik, European Member of Parliament for the Greens, accused the government of covering up evidence of pushbacks.
Police figures show rise in undocumented migrants
Greek police last week released figures for the first half of 2022 showing that the number of undocumented migrants entering the country, as well as arrests of people smugglers, had risen sharply from May to July 2022, compared with the same period in 2021. They said most smugglers had been caught on the Evros land borders with Turkey. 
However, Mitarakis told Skai radio that arrivals of irregular migrants in Greece dropped last year to their lowest number in a decade (8,500) and that the number was expected to be the second-lowest in 2022.
Mitarakis also said that of the 121 hosting centers for asylum seekers in Greece, only 34 are operating, adding that "a major decongestion has been achieved in the last years."
With dpa