Canadian journalist Matthieu Aikins has been reporting from Afghanistan since 2009. In 2015, he decided to accompany his friend Omar* to Europe. His book 'The Naked Don't Fear The Water' recalls that journey and the barriers they encountered along the way.
"It was late 2015, [...] under the weight of the people, the border had opened," writes Matthieu Aikins in his book 'The Naked Don't Fear The Water'. The book looks at the huge wave of migration towards Europe in that year, and in particular of the same journey Aikins himself takes with his friend Omar*.
Matthieu Aikins from Canada is a Pulitzer-prize winning journalist, war-reporter and author. He has reported from many of the world's recent conflict spots including Yemen, Syria, Iraq and Afghanistan. Over the years, he has returned again and again to reporting assignments in Afghanistan, and spent some years, when the coalition forces were in the country, living in Kabul.
His Afghan friend Omar* was born and grew up in exile in Iran and first returned to Afghanistan in 2002. The capital at the time was "shattered" writes Aikins, "but the people had hope." Omar comes from a large family, many of whom have already left for the West at the time the book begins in 2015. Omar had hoped to be able to apply for an exit visa too, via his work with US forces, but a lack of paperwork from his time spent working alongside the troops scuppers his chances of leaving.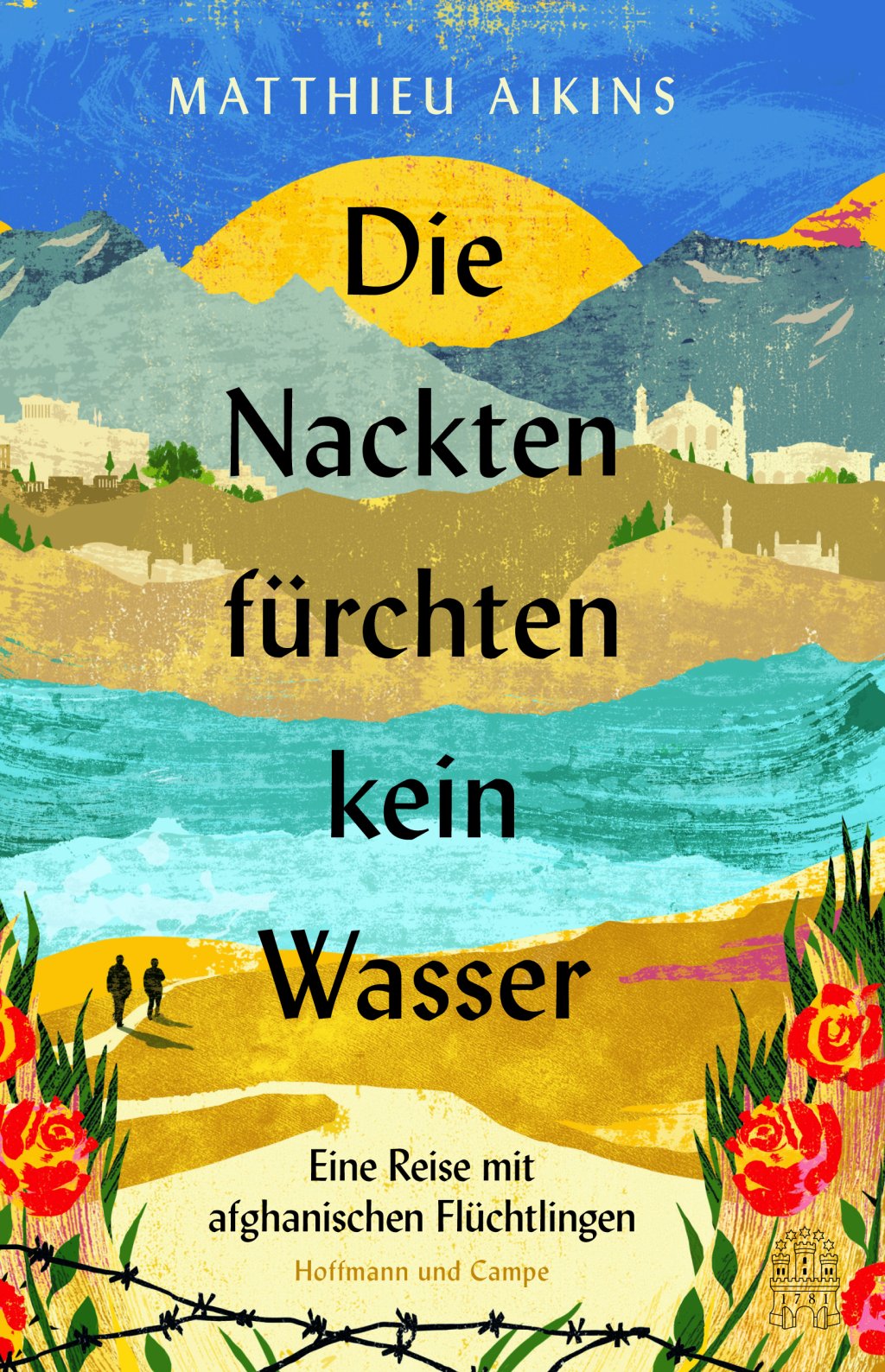 A bond is formed
When Aikins arrives in Afghanistan in 2009 as a 24-year-old reporter, Omar has already been working as a contractor with various coalition forces as a translator and he speaks good English. The two men's paths cross, and Omar, a similar age to Aikins, agrees to drive with him on a dangerous assignment to the south of the country.
A bond has been formed and years later, in 2015, it turns into an escape plan.
Omar had "always dreamed of living in the West, but his aspiration had grown urgent as the civil war [in Afghanistan] intensified and his city was torn apart by bombings," writes Aikins.
Aikins was also trying to move on, burned out after seven years reporting in Afghanistan. But he did not want to leave Omar behind. Early in the summer of 2015, he arrived back in Kabul on a flight from Iran. "My friend had been on my mind. I had no plan yet, but an idea was taking shape. Omar and I needed to talk."
When the two first began discussing plans, the journey looked like it might be possible: to travel overland to Turkey, then across to Greece, and up the Balkan route to Austria or Germany, like the thousands of people fleeing war and conflict in Syria, Iraq and Afghanistan were doing at the time.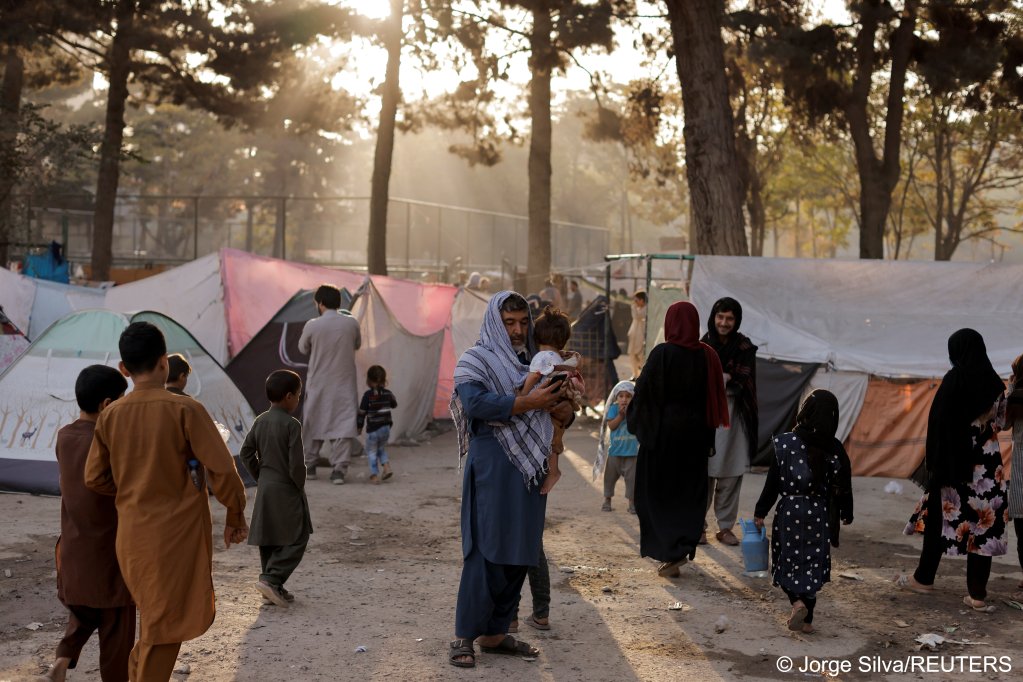 'Thousands of people were landing each day... in the little boats'
"No one knew how long the miracle would last," Aikins writes of the fact that the borders to Europe appeared to suddenly have opened in 2015. "Thousands of people were landing each day now in the little boats. A million would pass into Europe. And Omar and I were going to cross with them."
As a person with Japanese and European heritage, Aikins looked "uncannily Afghan" and was often mistaken for an Afghan when traveling, even by Afghans themselves. He decided to transform himself into "Habib" for the purposes of the journey and to go undercover with Omar.
"Once we started, there would be no turning back, not without abandoning my friend. Because we might be searched, I'd have to leave behind the American and Canadian passports that allowed me to move so easily through this world full of borders."
Masquerading as Habib was sometimes "scary," as was the journey itself, Aikins tells InfoMigrants. "Of course I was scared, you would be crazy not to be." But his experience in war zones taught him that there are some situations that can be more frightening than following the smuggling routes. "Like being under bombardment by Saudi jets in Yemen, or under direct fire in Aleppo, Syria. That's why people are taking these crazy risks on these journeys, because they are fleeing wars that are even more deadly."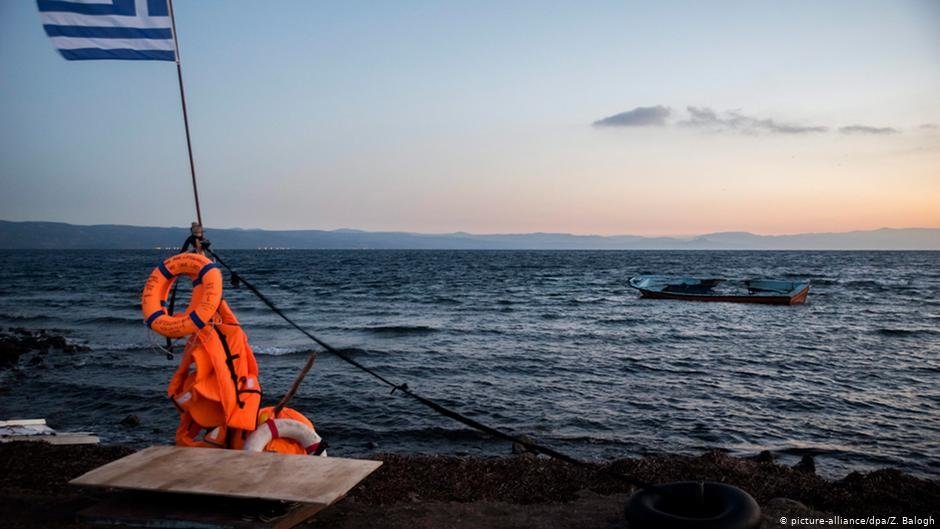 'More money means less risk'
Omar's original plan was to fly to Istanbul and begin the journey from there, but the plan did not go smoothly, and Habib and Omar, with another couple of acquaintances in tow, headed for the Iran-Pakistan border, hoping that the smugglers they had engaged would come through for them on the overland route.
Aikins, who had read and traveled widely, and studied the route in preparation for the book, was suspicious of the various smugglers they met along the way. But Omar, it seems, was often disappointed when the things they promised did not materialize.
"Even though there were all these border walls, people were still crossing. So all these walls hadn't stopped people crossing, they had just enriched the smugglers," explains Aikins.
"The more heavily defended the borders are, the more people have to pay the smugglers and the larger these smuggling economies grow. One of the things that interested me was to come face-to-face with these smugglers and to demystify them a little bit, and to see them as the human beings that they are. I think they have become very convenient scapegoats for the humanitarian disasters that are happening at our borders."
'For the most part, it is not an industry that encourages kindness or honesty'
The two men had to interact with smugglers at several junctures. Each person had a specialization, looking after one part of the journey before handing migrants on, often by word-of-mouth to the next operation. Often they appear friendly, even caring at first. Later, the migrant discovers some of the lies that they have been spun.
"The actual character of the interaction between smugglers and migrants, there is a business-like quality to a lot of it, even sometimes friendship and compassion. But for the most part it is not an industry that encourages kindness or honesty, there is a lot of exploitation too.
"Smugglers are the flip-side of the border police, one wouldn't exist without the other," says Aikins.
At times, Aikins struggled with is his roles as journalist and friend. "Omar was often looking to me for help and guidance. That was a recurring conflict, where I was on this trip as a journalist, but I was also accompanying my friend, and I was also with other human beings who sometimes needed help. So it wasn't really tenable for me to continue pretending I was observing these people like a scientist in a lab."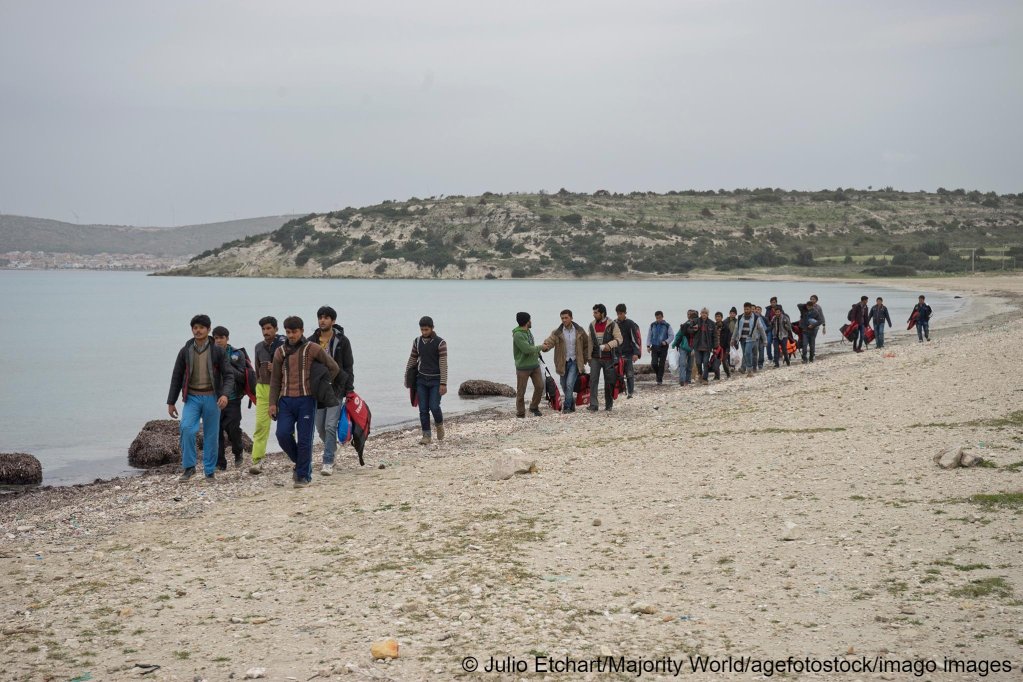 Joyful reunions...and escape routes
At some points on the journey, Aikins and Omar were forced to separate. Aikings would use his passport to cross a border, while Omar continued with the smugglers. Their reunions always proved joyful. "I don't think I could have made this journey without a friend like Omar," says Aikins.
In the book, Aikins looks at attitudes to migration and refugees throughout history.
"I think these categories of refugee and economic migrant, who is deserving and who is vulnerable, is very much what we impose on people coming from countries like Afghanistan. So they have to fit their stories to it, there is an artificiality to it."
Along the journey, Aikins is well aware that he always had an "escape route", unlike Omar. "That I could make a call and figure something out," get a trusted person to bring him his passport. But sometimes, doing that could have led to Omar getting into trouble with smugglers, and so Aikins was forced to stay undercover for longer, even staying in Lesbos after Omar secures a route off the island without him.
"Even though I was sharing a tent with him in a camp or a little rubber boat and a lot of the physical dangers, I didn't ever have the illusion that I truly understood what it was like to be in that situation, because a lot of the trauma comes from the uncertainty and the feeling of vulnerability. I had a lot more agency and it is also a lot different to choose to be in that position."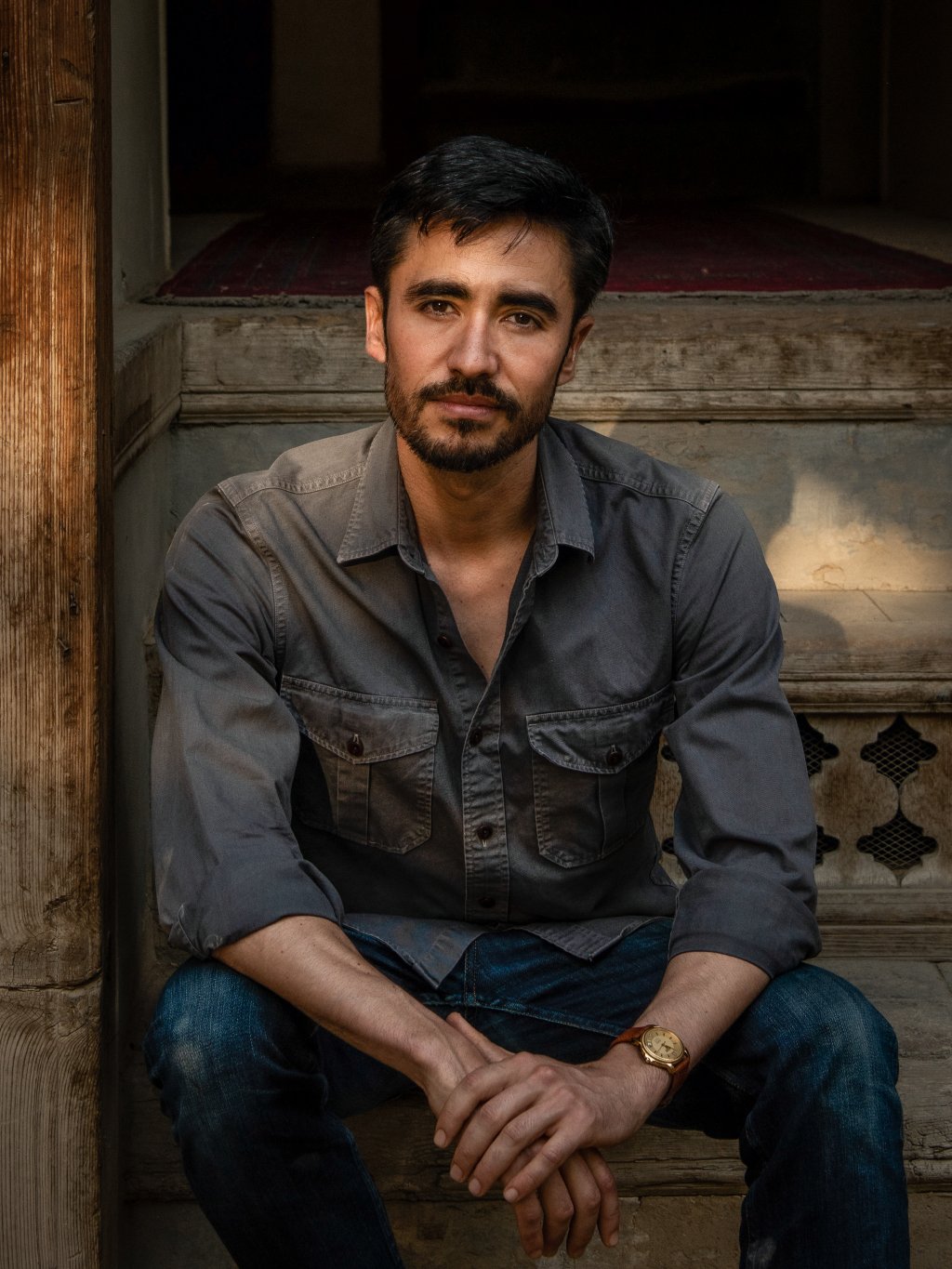 Being displaced is harder than you'd imagine
Today, when Aikins comes to Europe, he always tries to visit Omar and his family. He acknowledges "it is not easy to be a new European, and to integrate and find your footing in a new country, but given what happened last summer in Afghanistan, they are all glad they got out when they could."
Obtaining that legal status was a fairly tough journey, says Aikins. "It was harder than it should have been, but they were able to get status." The happy end, though, is also partly tinged with sadness.
Being displaced is "harder than you'd imagine. Losing your language, your culture, the social isolation. I think people often have moments of regret or fantasize about going back. No one really wants to uproot and lose their language and social world, especially Afghans who are used to such a dense traditional society. But they know they can't go back right now."
Aikins, on the other hand, has been back to Afghanistan several times since he left with Omar. Does he miss living there? He agrees that part of his heart is, or was, in Afghanistan, after all these years traveling and working in the country.
Broken hearts and shattered dreams
"But that heart is broken now, the world we had there has been shattered, irrevocably I'd say. We can't forget that that world was built on the backs of a military occupation, a war, a waste of trillions of dollars. I miss Kabul, I miss my friends, I mourn the loss of Afghans, their world, what they had, their future, what this liberal class in Kabul had, but I don't shed a lot of tears for this expat bubble we had."
What did Aikins learn from the journey? "I think I learned that I need to find ways of acting ethically in relation to these issues that I cover. That comes from first of all how you are as a friend to people that you come to love and know. It can be soul-destroying to just be an observer to these tragedies. It is frightening to try to reach out and get involved, but if you don't, it is just going to eat away at you."
"These are massive dilemmas, global inequality, war, but there are concrete things you can do. You don't have to travel with your friend across continents, but maybe you can help refugees in your community, just spend some time with them or volunteer. By doing that you are changing your relationship to a broken world, maybe in a way that will help you find peace with that world a little more."
*Omar is a pseudonym used to protect his real identity.
Matthieu Aikins is in conversation with Afghan writer Taqi Akhlaqi at the Berlin Literature Festival on September 9 in Berlin